20 Comforting Bible Verses About Forgiveness And Healing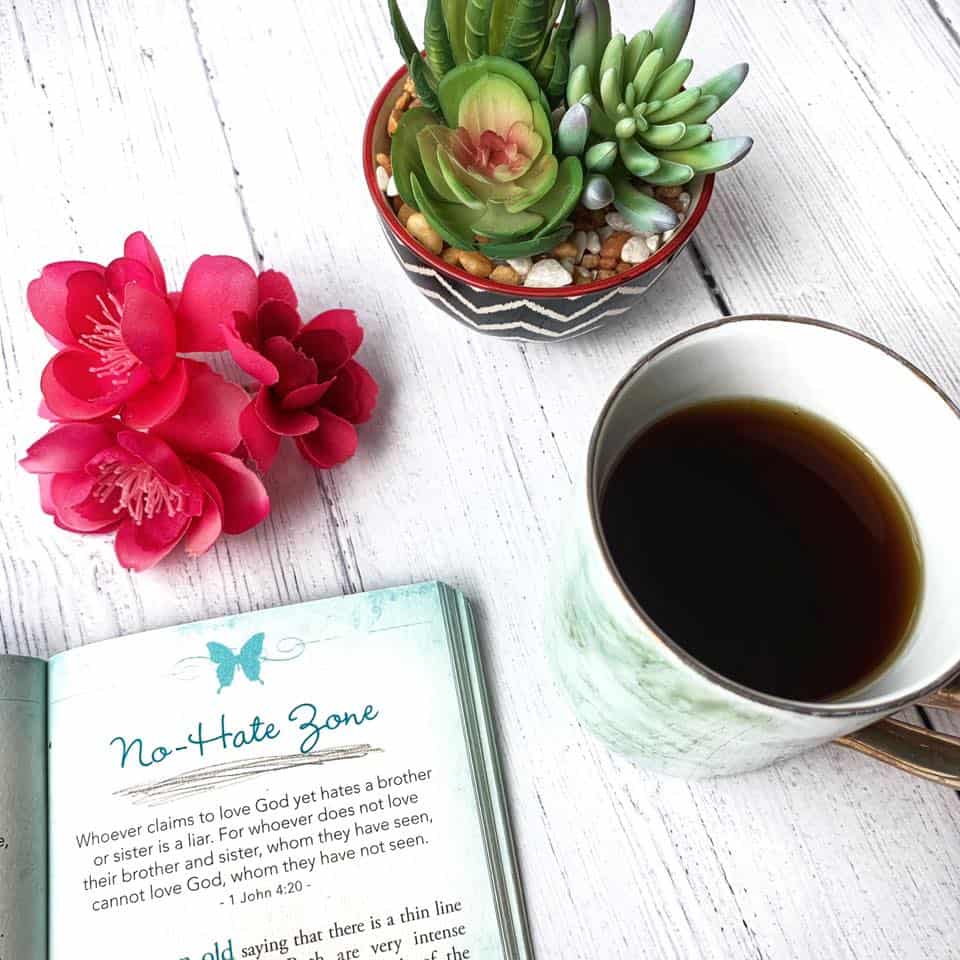 BIBLE VERSES ABOUT FORGIVENESS AND HEALING TO ENCOURAGE YOU
I am going to be upfront with you. Forgiveness is hard, but I am sure you already know that.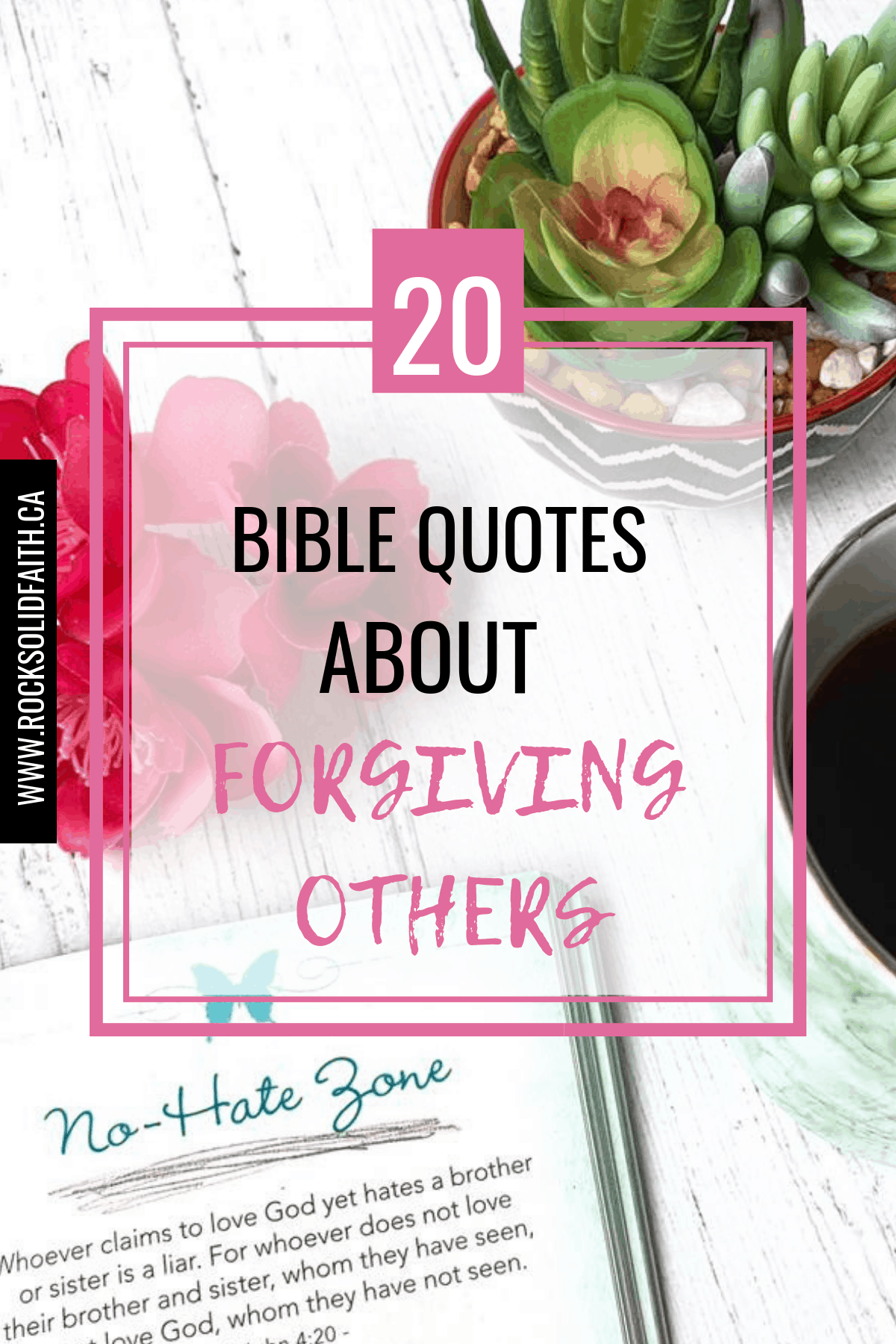 When someone wrongs us, our first instinct is usually to seek revenge or once the pain subsides a little we forgive them, but like an elephants memory, we never forget.
I remember a few years back, my roommate did me wrong. She said some terrible things about me and defamed my name. My roommate eventually said she was sorry but for 3 years I held on to the audio of what was done.
It hurt me so much that I just couldn't get past it. It wasn't as easy as pretending that she never existed as, we had acquaintances in the same circles and we were forced to interact. Every time we met I was angry, and it felt very forced and uncomfortable.
This post may contain affiliate links. You can read my full affiliate disclosure here.
20 Bible Verses About Forgiveness And Healing
I finally came to the conclusion that not forgiving her was causing me more pain than the act itself and I needed to do something about it. After much internal deliberation, I finally deleted that audio recording and prayed to God to help me with finding forgiveness and healing to forgive my roommate for what was done. With this intentional act, it was like a heavy burden got lifted off my shoulders. We didn't suddenly become best of friends but all of my pent up anger got deflated and with time I regained my joy.
Whether my roommate still defames my character I don't know, but one thing is certain I won't be  a garbage collector weighed down by excess baggage unable to sleep at nights. We will probably never be best friends but my simple act towards finally forgiving her brought closure, acceptance and finally peace.
What Does The Bible Say About Forgiveness?

 No one is perfect we are all sinful beings that have all done things that are not pleasing to the Lord. Despite our sinful state God accepts us with open arms, wipes our slate clean without judging us.
Think back to the crucifixion story in Luke chapter 23, Jesus was mocked, he was beaten, he was degraded. They wouldn't even give him some water to quench his thirst, instead he was given sour wine. Jesus was sinless, he didn't deserve what they did to him.
Despite the abuse, he still found it in his heart to forgive, in his dying moments he cried out to his father, "Father forgive them for they know not what they do. (Luke 23:34)" If you were in Jesus's shoe, do you think you would have being so selfless?
How To Achieve Forgiveness And Healing
Its hard to just  push an issue under the table and pretend that it does not exist. Forgiveness isn't as easy as reciting Bible verses about forgiveness and healing. However, I am here to tell you that holding on to the hurt isn't beneficial either.  I am not saying you need to be best friends with those who have done you wrong but the act of forgiveness will give that closure and sense of peace that you desire.
Here are some tips on forgiveness and healing to guide you along the way:
Forgiveness and Healing Takes Time
Forgiveness is often a process, full healing doesn't typically happen overnight.  As you open up your heart to forgive, the pain will subside overtime. For those trying to rebuild relationships, trust can also be rebuilt with some hard work by both partners and with time. Here is a wonderful article from Focus On The Family that goes in-depth on Forgiveness and Restoration.
Do Unto Others As You Would Like Others To Do Unto You
Do unto others as you would like others to do unto you. You can't expect to be forgiven and not be willing to forgive others. There is a story which speaks to the power of forgiveness in the Bible found in Matthew 18 that speaks of a servant who owed a man quite a sum of money. The man ordered that the servant sell his wife and children to repay the debt. The servant asked the man for pity and was able to get his debt canceled.
That same servant went to another who owed him money and ordered that he pay his debt. When he wasn't able to do that, he had the man thrown in prison. When the master who had canceled his servants debt heard what happened he had his servant thrown into prison. The key takeaway here, Do unto others as you would like others to do unto to you.
Prayer of Forgiveness and Healing
Pray, God can change your heart. Don't rely  on your own strength, instead take it to the Lord in prayer. Psalms on forgiveness like, Psalm 51 and 21 are good Psalms to start with.
A few years ago I heard of a story where a ladies teenage son was murdered. The killer was about to be executed, but in a last minute split decision, the lady made the decision to pardon the man. Only through God's strength could she have reached the state where she openly forgave the man who took away years of seeing her son grow up, graduate and even get married. He can do it for you too!
Forgiveness and Healing Involves Forgiving and Forgetting
Once you forgive, don't keep bringing it back up. Give the person a clean slate and the opportunity to prove themselves. The bible charges us to forgive seventy times seven. Can you image if Jesus had conditions on how many times he would forgive us for that same "sin" we keep doing over and over again?
I charge you to let go of the baggage that is weighing down on your life. I pray that you ask God to help you find comfort and peace and the strength to forgive those who have done you wrong and learn how to truly forgive and forget and be able to realize the benefits of forgiveness.
Bible Verses About Forgiveness And Healing

As you seek forgiveness and healing, here are some Bible verses to encourage you along the way. The following Bible verses about forgiveness and healing were all taken from the King James Version:
"Confess your faults one to another, and pray one for another, that ye may be healed. The effectual fervent prayer of a righteous man availeth much." James 5:16

"Then came Peter to him, and said, Lord, how oft shall my brother sin against me, and I forgive him? till seven times? Jesus saith unto him, I say not unto thee, Until seven times: but, Until seventy times seven." Matthew 18:21-22

"If my people, which are called by my name, shall humble themselves, and pray, and seek my face, and turn from their wicked ways; then will I hear from heaven, and will forgive their sin, and will heal their land." 2 Chronicles 7:14
" Forbearing one another, and forgiving one another, if any man have a quarrel against any: even as Christ forgave you, so also do ye." Colossians 3:13
Bible Verses on Forgiving Yourself
"And when ye stand praying, forgive, if ye have ought against any: that your Father also which is in heaven may forgive you your trespasses." Mark 11:25
" If we confess our sins, he is faithful and just to forgive us our sins, and to cleanse us from all unrighteousness." 1 John 1:9
Scriptures On Forgiveness And Healing

"Judge not, and ye shall not be judged: condemn not, and ye shall not be condemned: forgive, and ye shall be forgiven." Luke 6:37
"And their sins and iniquities will I remember no more." Hebrews 10:17
"And be ye kind one to another, tenderhearted, forgiving one another, even as God for Christ's sake hath forgiven you." Ephesians 4:32
" But he was wounded for our transgressions, he was bruised for our iniquities: the chastisement of our peace was upon him; and with his stripes we are healed." Isaiah 53:5
"Come now, and let us reason together, saith the Lord: though your sins be as scarlet, they shall be as white as snow; though they be red like crimson, they shall be as wool." Isaiah 1:18
Forgiveness Bible Verses
"Take heed to yourselves: If thy brother trespass against thee, rebuke him; and if he repent, forgive him. And if he trespass against thee seven times in a day, and seven times in a day turn again to thee, saying, I repent; thou shalt forgive him." Luke 17:3-4

"Surely he hath borne our griefs, and carried our sorrows: yet we did esteem him stricken, smitten of God, and afflicted." Isaiah 53:4
Bible Verses For Forgiveness And Healing

"I said, Lord, be merciful unto me: heal my soul; for I have sinned against thee." Psalms 41:4

"My little children, these things write I unto you, that ye sin not. And if any man sin, we have an advocate with the Father, Jesus Christ the righteous" 1 John 2:1
"For I will be merciful to their unrighteousness, and their sins and their iniquities will I remember no more." Hebrews 8:12
" Recompense to no man evil for evil. Provide things honest in the sight of all men. If it be possible, as much as lieth in you, live peaceably with all men. Dearly beloved, avenge not yourselves, but rather give place unto wrath: for it is written, Vengeance is mine; I will repay, saith the Lord." Romans 12:17-19

"But he that shall blaspheme against the Holy Ghost hath never forgiveness, but is in danger of eternal damnation." Mark 3:29
"But I say unto you which hear, Love your enemies, do good to them which hate you" Luke 6:27
"For God so loved the world, that he gave his only begotten Son, that whosoever believeth in him should not perish, but have everlasting life. For God sent not his Son into the world to condemn the world; but that the world through him might be saved." John 3:16-17

Bible Verses About Forgiveness
I hope you found some encouragement in these Bible verses about forgiveness. What are your favorite scriptures on forgiveness?
OTHER ARTICLES YOU MAY LIKE:

Bible Verses About God's Grace