50+ Must Read Christian Books That Will Inspire You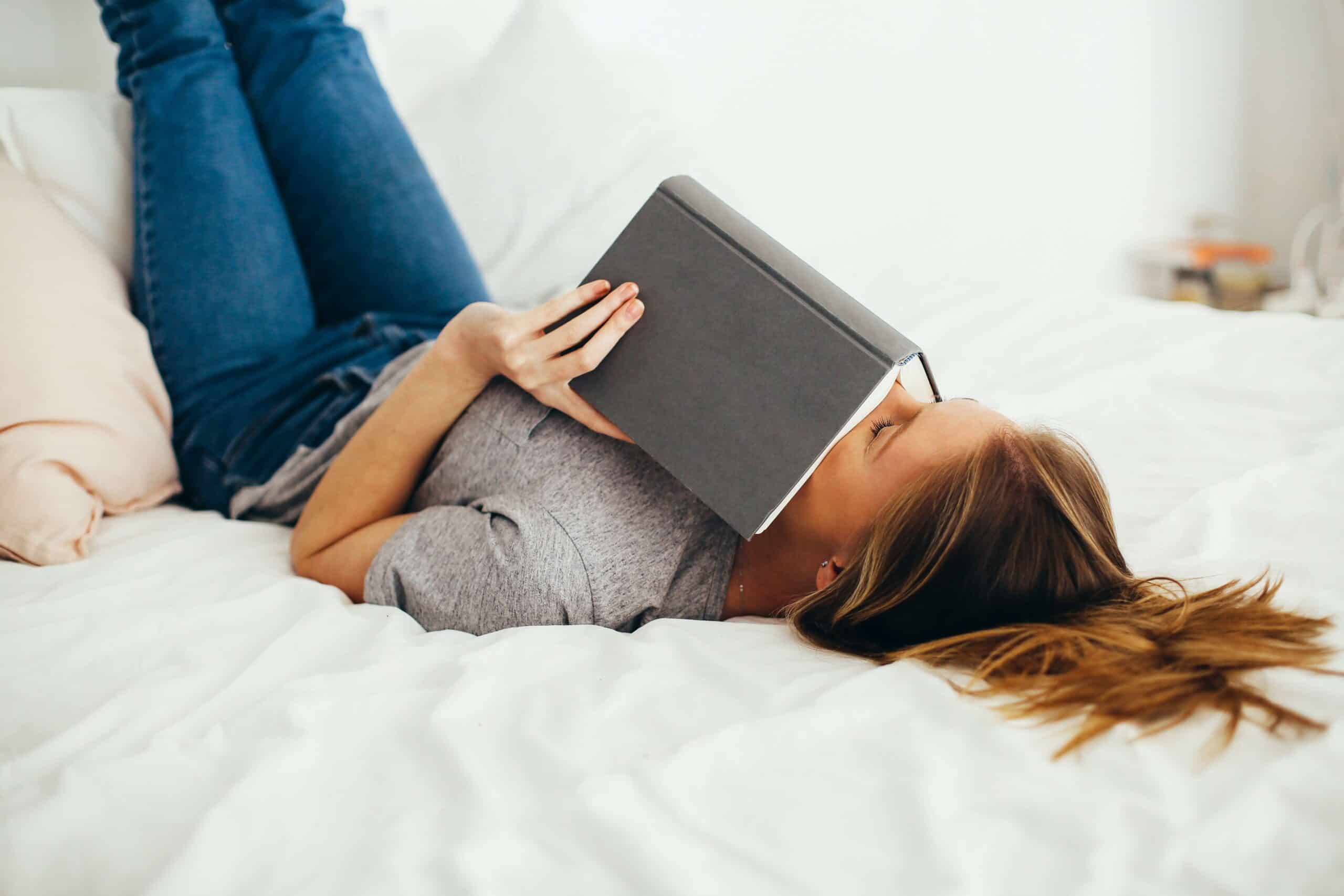 Imagine for a second you had the spiritual power to heal?
Your aunt struggling with cancer could finally be free from it all.
Perhaps even that young adult on the church choir, currently in the intensive care unit battling for life could actually survive.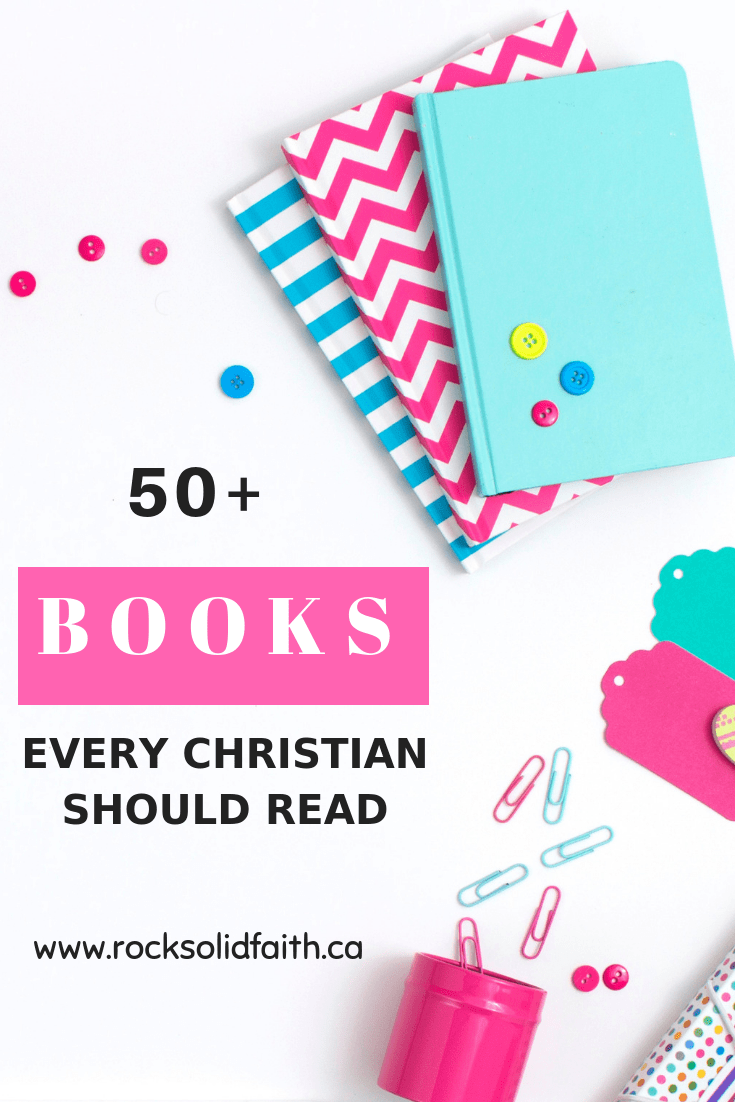 All could be made whole again, because in the grasp of your hands with the utterance of a prayer God could potentially use you to heal them.
Through the lead characters journey in the book Healer by Susan Muira, I was able to embrace the possibilities, touch lives and contemplate how scary and life changing the power of healing could be.
Through books, you get to experience magical moments and travel to different places. You learn new things and embrace new cultures. For the upcoming year, I want to share this adventure with you my readers, so I have created a christian book reading challenge for us girls. The suggested books for our reading challenge comes highly recommended from fellow christian women.
Ready to find your next great read? Lets get this adventure started and check-out these must read christian books.
This post may contain affiliate links. You can read my full affiliate disclosure here.
Must Read Christian Books Reading Challenge
Ready to join in on the fun? Here is a look at how the challenge works and how to go about selecting your challenge level.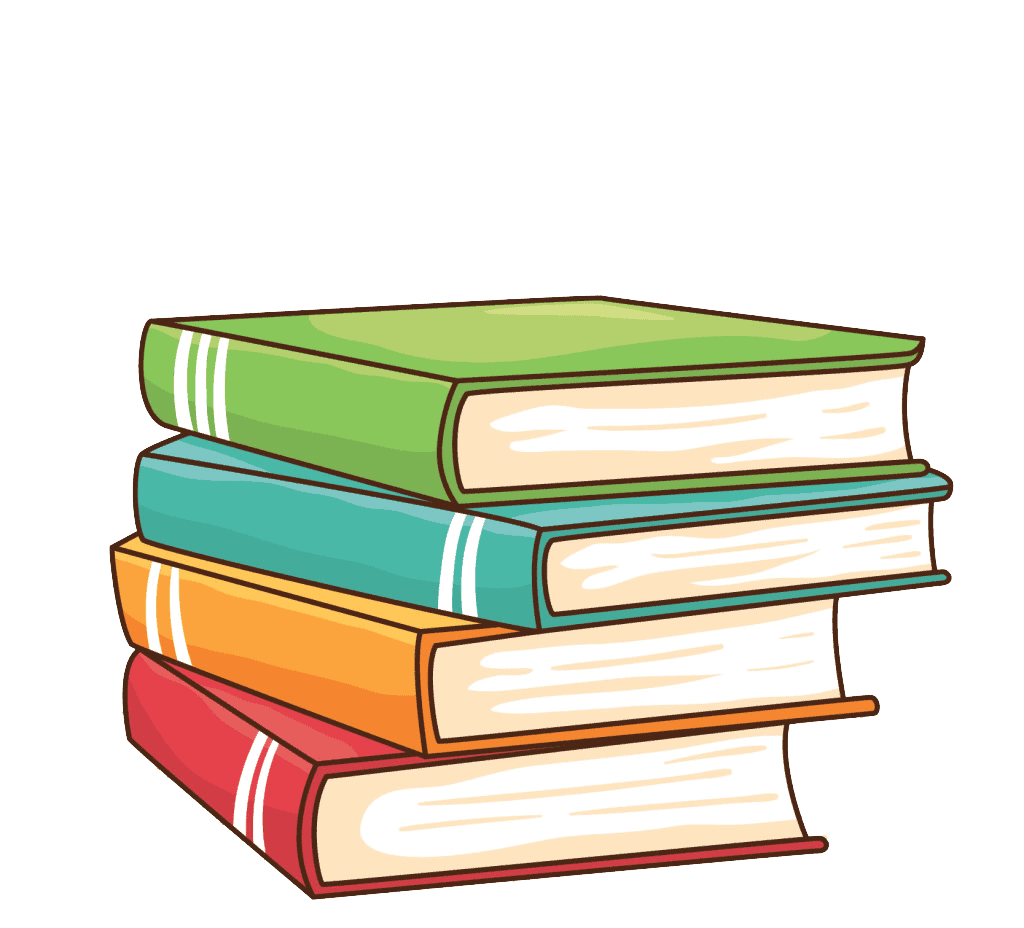 How The Challenge Works:
Choose from one of the two challenge levels below and then start making your selections from the christian book list below. Once you have your challenge level identified, simply choose books of interest from the different categories.

Select Your Challenge Level
In picking your level of participation, determine how much time you will actually have to devote to reading.
I have opted to only include two reader levels for this challenge. I want you to really spend time delving into these fabulous reader suggestions. There are over 50 books suggested below so feel free to read a book a week if your schedule allows. Should you go this route, you could do themed months for a more systematic approach.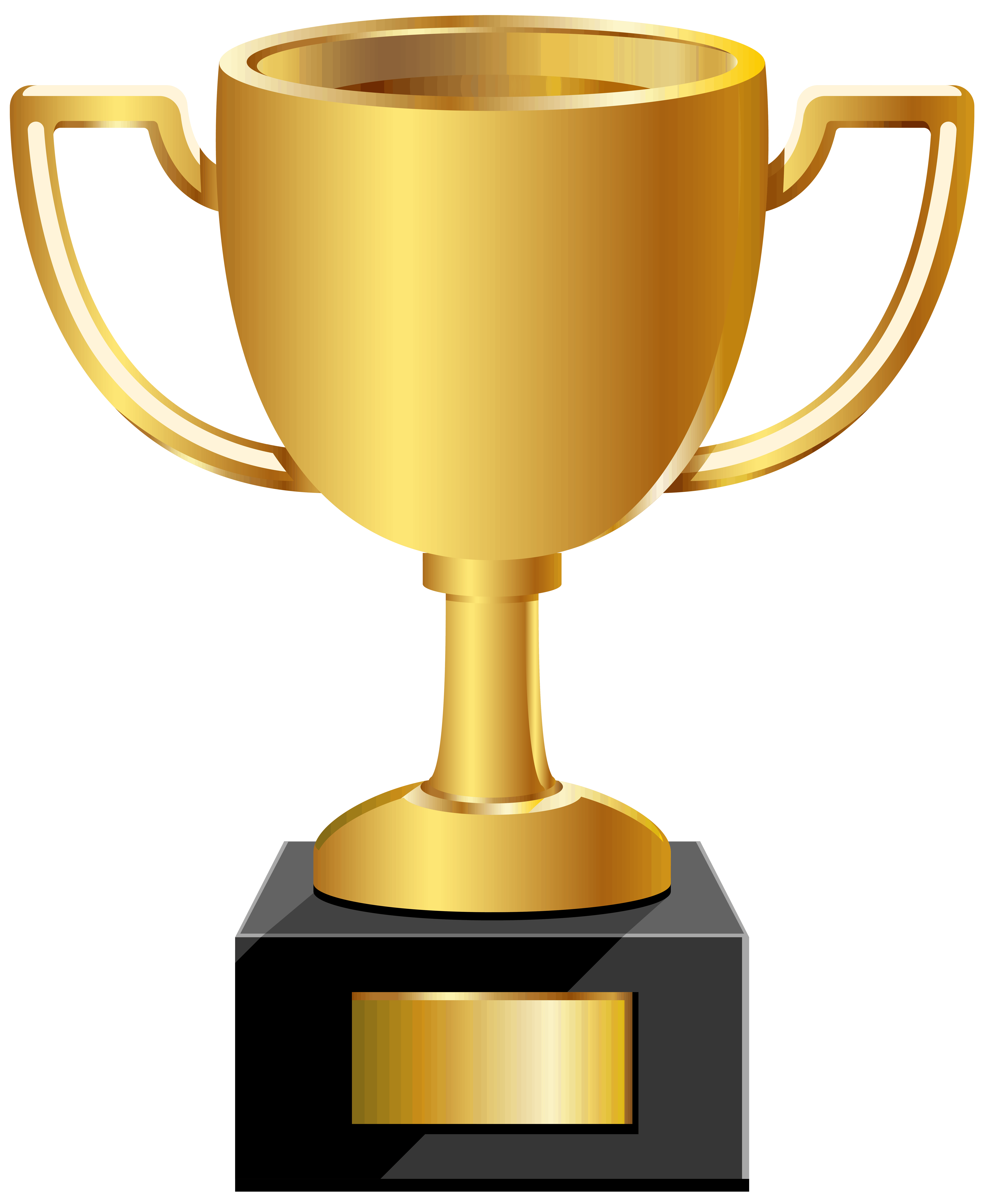 Casual Reader
Pick one book from the christian book list below to read every month. If you are not in the habit of reading, I would suggest starting out at this level.
Super Reader
Looking for a bigger challenge? Select the super reader challenge level. You will read 24 books for the year. This works out to two books a month. Totally doable but only commit to this level if your schedule allows.
Select Book Categories
I would suggest selecting books from each category. Should you come across categories not applicable to your current lifestyle or interest, choose additional books from another category. Once you have narrowed down your selections, use your favorite planner to make note of your selections.
Finding Time To Read Christian Books

You might be feeling overwhelmed at the thought of joining a reading challenge.
The demands of a day job, finding time for your family while finding time for your passion projects may have you pulling your hair out.
This busy mama has no time for such luxuries you may echo!
But, what if I told you there was hope? You can learn something new without trying to modify your schedule.
The secret to finding time to read while juggling a busy schedule are audio books.
With audio books, you can listen to your favorite books on the go.Commuting to and from work, while you are doing the laundry, doing the dirty dishes or even cleaning the house are wonderful opportunities to listen to a good book. Simply find gaps in your schedule or activities which you can combine with reading and you are good to go.
Not sure audio books are for you? Start a free 30 day trial of Amazon Audible and get a free audio book of your choice with the trial.
How to Save Money On Christian Books
Book Swap – Get your girlfriends together and start a book swap. Think about it, if you have a group of 6 friends who are interested in similar books, you could each purchase 2 books and then swap between each other throughout the challenge. This saves you from purchasing all the books.
Your Local Library – Whenever I come across a book I want to read, the first place I head to is my local library. Most of the time my library will have the book available, saving me from purchasing a copy. The only disadvantage I have found thus far is that depending on the books popularity you may have a long wait time before you actually get to read the book. Regardless, I still consider it a win.
Watch For Deals – Throughout the course of the year, your favorite book stores or even Amazon will have deals on books. Watch out for these and make your purchases during these sales.
Best Christian Books
There are hundreds of books on the market that christian women should read which are by no means limited to this list. My intent with this reading challenge is to provide a list of christian books for women to help strengthen our walk with God, find joy in our marriages and embrace our duties as homemakers and in raising Godly children. I hope that you will be blessed throughout the journey!
Best Books For New Christians
When it comes to being a new christian, the Best book you can ready is the Bible. The following one year chronological Bible Reading Plan & Journal is a great way to keep track of what you read as well as find tips to help you understand the Bible for yourself.
My Top Pick
Women of The Word by Jen Wilkin
This is a wonderful book for new Christians. If you are struggling with how to study the Bible, Jen provides a clear approach with how to do just that. She provides tips as well as study questions you can ask to help you not only look forward to your time in the word but also get more from your Bible Study time.
This book will help you gain perspective on the Bible as a whole, as you begin to understand the Bible as one complete story.
Best Christian Living Books
My Top Pick
Have you ever laid in bed at night wondering why your life doesn't feel like you always hoped it would? Have you ever wondered if God has more for your life than what you're currently living?A story about finding God in the midst of a heartbreak, the sistine chapel and the perfect cappuccino
Nothing to Prove by Jennie Allen
This book will help christian women learn how to do life with God than always striving to impress him.
As a busy wife, mother and perhaps even entrepreneur, Emily Ley will show you how to simplify your life and embrace grace not perfection.
Do you feel like everyone has their life together, quite frankly everyone but you? Rachel shares practical strategies to help you become the confident woman you were meant to be.
We are all waiting on something from God, a job, a baby, a cure. In her book Elizabeth lets us walk alongside people of the Bible who had to embrace a season of waiting and the people they became through the wait.
Inspirational Christian Books

My Top Pick
Do you struggle with feeling like an imposter? Jordan Lee shares practical tips to help you silence your inner critic and feelings of self-doubt to begin owning your everyday life.
Made Like Martha by Katie M. Reid
Are you a Martha who feels guilty for not being a Mary? Do you want to sit at Jesus's feet as Mary did—but you feel the need to get things done? In Made Like Martha, Katie M. Reid invites you to exchange try-hard striving for hope-filled freedom without abandoning your doer's heart in the process.
Balance. It's what we long for in our lives as we hear shouts of "Work harder!" in one ear, and whispers to "rest more" in the other. What if God's plan for us isn't just one way or the other?
Enter the holy hustle.
Crystal Stine followed the path to success as she climbed the corporate ladder. Now she explores "hustle" in a new light as a self-employed, work-from-home mom. She invites you to join her in experiencing…
renewed peace as you focus on serving, not striving
reawakened potential as you ditch comparison and embrace community
redefined purpose as you seek the roles God has for you
Compared to Who by Heather Creekmore
Have you tried the diets, exercise programs, and self-help rituals, but still feel stuck when it comes to your body image? Do you sometimes feel frustrated because you compared yourself to others and fall short? Are you tired of Christian books that tell you "It's what's on the inside that counts!" and leave you unchanged. Then Compared to Who? is for you. It may not be grammatically correct, but it's one question every woman should ask as she wrestles issues like:
Am I enough?
Should I try to be more beautiful?
Will anyone ever love me as I am?
Would my life be different if I looked different?
Uninvited by Lysa Terkeurst
Do you feel left out and lonely? Lysa shares with us how we can stop feeling left out by believing that even when you are overlooked by others you are handpicked by God.
Hello Mornings by Kat Lee
Are you ready tp wake up for your life and not just to your life? Kat shares a simple way to incorporate the most-sought-after daily habits into a simple morning routine: God. Plan. Move.
Restless by Jennie Allen
Do you feel like you were made for more? Using the story of Joseph, the dreamer, Jennie explains how his suffering, gifts, relationships—all of the threads of his life—fit into the greater story of God and how our stories can do the same
The Best Yes by Lysa Terkeurst
Are you living with the stress of an overwhelmed schedule? Lysa shares with us tips on how to make wise decisions in the midst of endless demands.
Love Does by Bob Goff
What is instead of focusing on all the right answers, we chose to love? Bob shares stories of what can happen when we shamelessly show love and grace to those around us.
Calm My Anxious Heart by Linda Dillow
If you're tired of worrying about all the what-ifs in your life and want to experience the calm and contentment that the Bible promises, Calm My Anxious Heart is what you've been looking for. Filled with encouragement and practical help for overcoming anxiety, this book includes a ten-week Bible study to help you discover what the Bible says about anxiety and contentment and ways to apply it to your daily life.
The Circle Maker by Mark Batterson
Do you ever sense that there's far more to prayer than what you're experiencing? It's time you learned from the legend of Honi the Circle Maker–a man bold enough to draw a circle in the sand and not budge from inside it until God answered his impossible prayer for his people.
Fervent by Priscilla Shirer
A Woman's Battle Plan to Serious, Specific and Strategic Prayer.
Own Your Life by Sally Clarkson
Like a faithful friend, Sally journeys with you to explore what it means to live meaningfully, follow God truly, and bring much-needed order to your chaos.
The Purpose Driven Life by Rick Warren
Do you struggle with identifying your purpose in life? In The Purpose Driven Life you'll find the answers to three of life's most important questions:
The Question of Existence: Why am I alive?
The Question of Significance: Does my life matter?
The Question of Purpose: What on earth am I here for?
Cultivate by Lara Casey
Discover how to embrace the season you're in, and find the joy and the freedom that comes in cultivating what matters, little by little, with God's transforming grace.
Fierce Faith by Alli Worthington
Alli uses biblical wisdom and practical insight to help you:
Identify fear-based thinking.
Overcome the big and little worries in life.
Learn a simple trick to stop the anxiety spiral.
Live a more confident, less worried life.
Its Okay Not to be Okay by Sheila Walsh
In It's Okay Not to Be Okay, Walsh helps women overcome the same old rut of struggles and pain by changing the way they think about God, themselves, and their everyday lives. She shares practical, doable, daily strategies that will help women move forward one step at a time knowing God will never let them down.
Lies Young Women Believe by Nancy Demoss Wolgemuth
In this book, Nancy and Dannah expose 25 of the lies most commonly believed by your generation. They share real-life accounts from some of the young women they interviewed, along with honest stories about how they've overcome lies they themselves believed .
Best Christian Fiction Books
The following are some christian fiction books to consider adding to your reading list.
My Top Pick
Six Years And A Quarter Way Through
I fell in love with this book the first time I read it. I loved it so much I read it again.
Six Years and a Quarter Way Through is a story about a young woman who's lost her way. Leah has lost her faith, her job, her confidence, and maybe her mind. Utterly defeated and without hope that her dreams to become a star would come true, she meets Trenton Shaw, a rich, powerful, handsome, hot-shot producer who has spent the last six years of his life trying to find her. Leah is weary of Trenton initially, particularly since he is adamant about enlisting her for a new reality show that he is putting together called "Star Quality." However, after reasoning that she has nothing left to lose, she consents. If she wins the show, she will receive a cash prize, an agent, and most importantly a part in a brand-new feature film; even if she loses, people would still know her name.
Trent and Leah quickly fall for each other, forming an intense and sometimes volatile relationship, which only gets more complicated after she moves into the house she'll be sharing with her costars and meets Brice. At its core, this is a story about the journey we all must take: What do we believe? How strongly do we believe it? Will that belief be steadfast in the face of temptation? Although everyone's story is different, you only either chose to do it God's way or your own.
Redeeming Love by Francine Rivers
A powerful retelling of the story of Gomer and Hosea, Redeeming Love is a life-changing story of God's unconditional, redemptive, all-consuming love.

Unmending the Veil by Lisa Heaton
Stitch by stitch, Robin has mended the torn veil and stepped away from God's presence. Though years have passed since her husband's abuse, she is still paralyzed by fear and grief. While working at a lakeside inn, Robin meets Chris, a man whose compassion and care leads her back to Jesus. Only in Him will she find healing for her wounded soul.When faced with the command to forgive all things, will Robin be able to forgive her husband for doing the unthinkable, forgive God for taking what mattered most, and forgive herself for betraying Mike's trust?
The Atonement Child by Francine Rivers
Dynah Carey knew where her life was headed. Engaged to a wonderful man, the daughter of doting parents, a faithful child of God―she has it all. Then the unthinkable happens: Dynah's perfect life is irrevocably changed by a rape that results in an unwanted pregnancy.
Her family is torn apart and her seemingly rock-solid faith is pushed to the limits as she faces the most momentous choice of her life: to embrace or to end the life within her.
This is ultimately a tale of three women, as Dynah's plight forces both her mother and her grandmother to confront the choices they made.
Mackenzie Allen Philips' youngest daughter, Missy, has been abducted during a family vacation and evidence that she may have been brutally murdered is found in an abandoned shack deep in the Oregon wilderness. Four years later in the midst of his Great Sadness, Mack receives a suspicious note, apparently from God, inviting him back to that shack for a weekend. Against his better judgment he arrives at the shack on a wintry afternoon and walks back into his darkest nightmare. What he finds there will change Mack's world forever.
In a world where religion seems to grow increasingly irrelevant The Shack wrestles with the timeless question, "Where is God in a world so filled with unspeakable pain?" The answers Mack gets will astound you and perhaps transform you as much as it did him
Heather Curridge is coming unhinged. And people are starting to notice. What's wrong with a woman who has everything–a mansion on a lake, a loving son, a heart-surgeon husband–yet still feels miserable inside?
When Heather spends the summer with two ancient Quaker sisters and a crusty nun running a downtown homeless shelter, she finds herself at a crossroads. Life turns upside down for Heather in a Quaker Summer.
A Voice in the Wind by Francine Rivers
The first book in the beloved Mark of the Lion series, A Voice in the Wind brings readers back to the first century and introduces them to a character they will never forget―Hadassah.
While wealthy Roman citizens indulge their every whim, Jews and barbarians are bought and sold as slaves and gladiators in the bloodthirsty arena. Amid the depravity around her, a young Jewish slave girl becomes a light in the darkness. Even as she's torn by her love for a handsome aristocrat, Hadassah clings to her faith in the living God for deliverance from the forces of a decadent empire.
Hovering just below the surface of Shilo Giannelli's average existence lays an amazing spiritual power. Late one night, her world erupts with the revelation that, like her great-grandmother, she has The Gift. But the power to heal isn't something she can share with the soccer team, her genius little sister, or her boyfriend, Kenji. Definitely not Kenji.
​Deep beneath Misty Morning's tough façade is a lifetime of abandonment, foster homes and broken dreams. When her two-year-old son is abused by her boyfriend, her fragile world shatters…until Shilo prays for Tyler, and he is healed, leaving Misty grateful but incredibly curious.
Shilo can't give Misty the answers she needs; she only knows she has a God-given destiny, and despite facing strained relationships, impossible decisions, and the threat of being hounded day and night for her abilities, she will fulfill it.
The journey Misty and Shilo take together unites them as friends but invites danger into their lives. And it will take a miracle for these unlikely friends to elude a gang bent on revenge, keep The Gift a secret, trust God in extraordinary circumstances, and hold on to the people they love.
Christian Marriage Books

Top Pick
The Five Love Languages by Gary Chapman
Do you know your partners love language? Learn how you can keep your relationship fresh and growing amid the demands, conflicts, and just plain boredom of everyday life?
The Power of a Praying Wife by Stormie Omartian
Bible verses and sample prayers to help you pray for your spouse. Watch as God strengthens your marriage as you pray for your husband.
Fierce Marriage by Ryan and Selena Frederick
With the gospel as their foundation, Ryan and Selena offer hope and practical help for common struggles in marriage, including communication problems, sexual frustration, financial stress, family tension, screen-time disconnection, and unrealistic expectations.
Sacred Marriage by Gary Thomas
In this popular bestselling book Gary shows how your marriage can be the gateway to developing a closer walk with God and each other.
Keep Your Love On by Danny Silk
Danny provides practical strategies to help you live healthy relationships with God and others.
Happy Wives Club by Fawn Weaver
Happy Wives Club is Fawn's journey across the world to meet new friends and discover what makes their marriages great.
Strangling Your Husband Is NOT an Option by Merrilee Boyack
Merrilee offers practical tips for women who want to better understand men (particularly their husbands) and build happier marriages. She invites women to dump the guilt, be open enough to learn about areas they'd like to improve, and then take the steps to make those changes.
For Women Only by Shaunti Feldhahn
In her landmark bestseller, For Women Only, Shaunti Feldhahn reveals what every woman—single or married—needs to know. Based on rigorous research with thousands of men, Shaunti delivers one eye-opening revelation after another, including:
• Why your respect means more to him than your love.
• How he feels deep inside about his role as provider.
• What it means for a man to be so visually "wired."
• Why sex for him is primarily emotional, not physical.
• What he most wishes he could say to you.
Nine Thoughts That Can Change Your Marriage by Sheila Gregoire
Great relationships don't just happen overnight. Sheila invites you to believe that God wants to bring oneness and intimacy to your marriage—and challenges you to partner with Him in that process by changing the way you think.
31 Days To Great Sex by Sheila Gregoire
This practical book provides 31 days of challenges to help you and your spouse talk, flirt, and explore all three levels of sexual intimacy–physical, emotional, and spiritual–so you both can experience the best sex ever.
The Good Girl's Guide To Great Sex by Sheila Gregoire
Whether you're about to walk down the aisle or you've been married for decades, The Good Girl's Guide to Great Sex will lead you on a wonderful journey of discovery towards the amazing sex life God designed you for.
The Seven Principles For Making Marriage Work by John Gottman and John Nelson
Gottman offers strategies and resources to help couples collaborate more effectively to resolve any problem, whether dealing with issues related to sex, money, religion, work, family, or anything else.
Captivating by John & Stasi Eldredge
This groundbreaking book helps readers by:
Providing a look into the glorious design of women.
Describing how the feminine heart can be restored.
Casting a vision for the power, freedom, and beauty of a woman released to be all she was meant to be.
Healing the trauma of the past.
Swipe Right by Levi Lusko
In Swipe Right, Levi Lusko shares with raw honesty from his own life experiences and God's Word how to
regret-proof your marriage bed and your deathbed
resist settling for instant pleasure by discovering what your heart really longs for
learn how to avoid and treat sexual scars by careful living today
turn the clumsy "sex talk" with your child into dialogue that leads to wise choices
transform a stagnant marriage by trading predictable nearness for mind-blowing intimacy
Christian Books For Young Adults

Top Pick
LIVE by Sadie Robertson
In Live, Sadie Robertson inspires teens and young adults to:
Thrive in the life God gave us by making choices that will lead us into the fullness He has for us, not into the emptiness the world offers
Find confidence, deal with haters, live in the moment, discover the power of words, and identify the difference between what leads to life and what leads to death
Wholeheartedly embrace God's ways and God's truth, so young people can make the best choices
Live Fearless by Sadie Robertson
In live fearless Sadie takes you on a personal journey toward power, passion, and purpose as you live at the center of who God created you to be!
Boundaries In Dating by Henry Cloud
Learn how to practice self-control as you pursue a healthy dating relationship leading up to marriage.
The New Rules For Love, Sex and Dating by Andy Stanley
In The New Rules for Love, Sex, and Dating, pastor and bestselling author Andy Stanley explores the challenges, assumptions, and land mines associated with dating in the twenty-first century.
When God Writes Your Love Story by Eric and Leslie Ludy
In their most popular book, bestselling authors Eric and Leslie Ludy challenge singles to take a fresh approach to relationships in a culture where love has been replaced by cheap sensual passion.
Passion and Purity by Elisabeth Elliot
In her classic book, Elisabeth Elliot candidly shares her love story with Jim Elliot through letters, diary entries, and memories. She is honest about the temptations, difficulties, victories, and sacrifices of two young people whose commitment to Christ took priority over their love for each other.
Girl Defined by Kristen Clark and Bethany Baird
In a Culture of Distortions, Discover God-Defined Womanhood and Beauty.
Why I Hate Green Beans by Lincee Ree
For every woman who's ever wondered if she's unlovable, uninteresting, or unattractive, Lincee offers her particular brand of hilarious (and hard-hitting) self-reflection. Like a true friend, she shows us that the fastest way to happiness is to embrace ourselves in all our imperfection, trust that God knew what he was doing when he made us
Sex, Jesus and the Conversations The Church Forgot by Mo Isom
With raw vulnerability and a bold spirit, she shares her own sexual testimony, opening up the conversation about misguided rule-following, virginity, temptation, porn, promiscuity, false sex-pectations, sex in marriage, and more and calling readers back to God's original design for sex–a way to worship and glorify him.
Welcome To Adulting by Jonathan Pokluda
JP" Pokluda lays out a roadmap for how to navigate life as an adult.
Silencing Insecurity by Donna Gibbs
Drawing from her twenty years of experience counseling women, Donna exposes the many lies that produce insecurities in us starting from a young age, the result of letting those insecurities get the best of us, and, most importantly, the way out of insecurity–for good. Anyone who is tired of letting insecurity snatch away the joy from her life will welcome this practical and freeing book.
Claim Your Crown by Tarah-Lynn Saint-Elien
"Claim Your Crown is your manual to unshakable confidence and an effective reign. Sharing her "kingdom keys," soul-baring reflections, biblical encouragement, and unique insights on popular culture, Tarah-Lynn will help you push past adversity by putting on the promises of God dismantle the messages that feed your insecurities, fears, doubts, and guilt."
Christian Parenting Books

Parenting by Paul David Tripp
In this life-giving book, Paul Tripp offers parents much more than a to-do list. Instead, he presents us with a big-picture view of God's plan for us as parents. Outlining fourteen foundational principles centered on the gospel, he shows that we need more than the latest parenting strategy or list of techniques. Rather, we need the rescuing grace of God―grace that has the power to shape how we view everything we do as parents.
Boundaries With Kids by Henry Cloud
Boundaries with Kids will do for you and your children. Drs. Henry Cloud and John Townsend provide the help and guidance you need for raising your kids to take responsibility for their actions, attitudes, and emotions.
Homemaking Christian Books
To love, Honor, and Vacuum by Sheila Gregoire
Sheila Wray Gregoire wants to stop that thinking in its tracks and help women back to a life of balance—for their sakes and for their families. She encourages women to shift their focus from housekeeping to relationships and shows them how to foster responsibility and respect in all family members.
A Woman After God's Own Heart by Elizabeth George
Elizabeth George shares God's Word and woman-to-woman practical wisdom on how you can pursue God's priorities by…
putting God first in your day, your heart, and your life
improving your relationships with family and friends
building a strong bond with your husband
raising your children to follow Jesus and make right choices
growing in your service to others
Christian Blogging Books

The following are some christian blogging books to add to your reading list.
My Top Pick
By His Grace We Blog is my top pick in the christian blogging book category. Recommended for those new to the world of christian blogging. You will learn how to identify your niche, branding, social media, time-management, monetizing, and how to cultivate your blog into a ministry.
How to Blog For Profit Without Selling Your Soul
Written by Elite Blog Academy mentor Ruth Soukup, she will teach you how to get started with blogging and share how she grew her blog into a 7-figure empire without selling your soul.