April Bible Reading Plans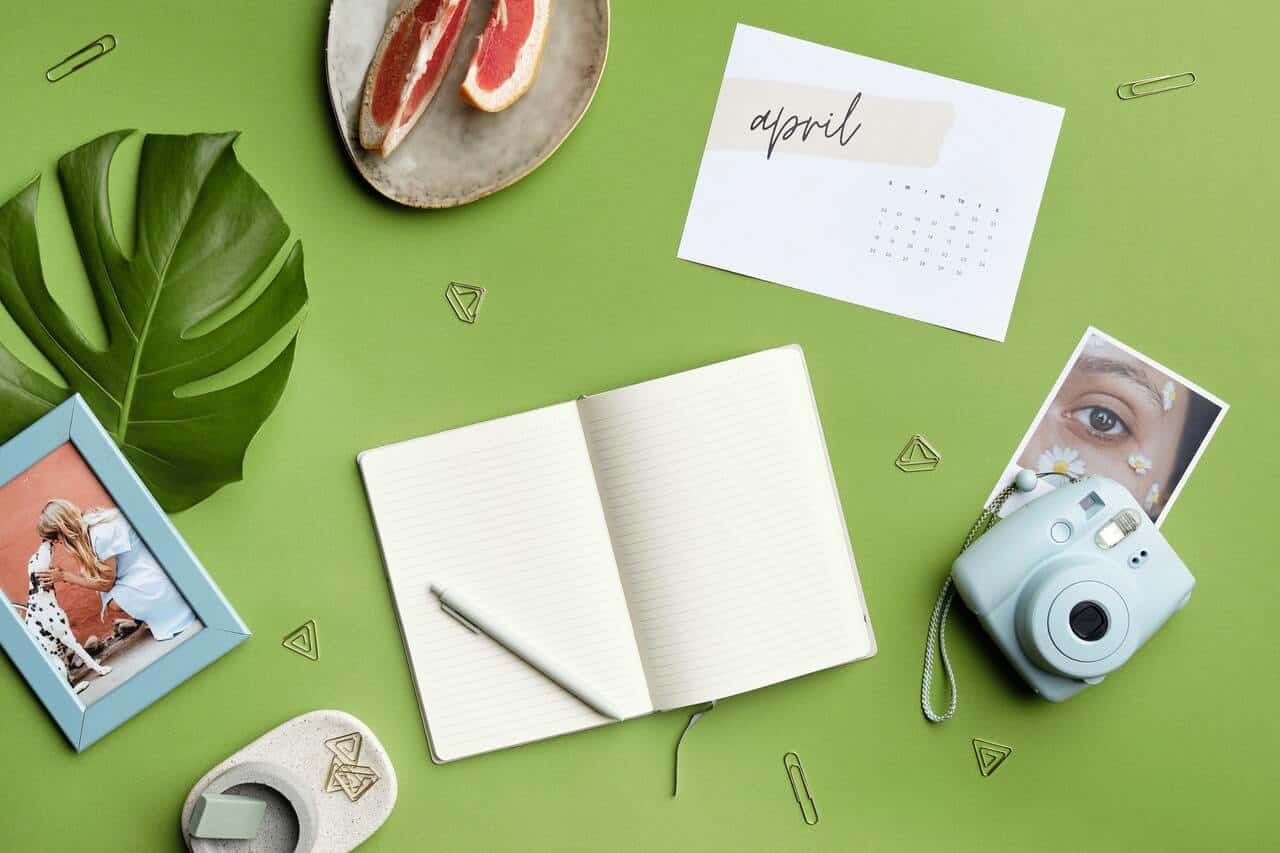 Happy April! Can you believe we have already gone through the first quarter of the year?
With the start of the new year, many people resolved to improve their lives in some way. Whether it be through dieting or exercising more, many of these resolutions failed only a few weeks into the new year. One way to make sure your Bible study resolution sticks is with a Bible reading plan!
That's my hope with these monthly scripture writing plans. My hope is that these reading plans will help you make a habit of daily bible study.
With April just around the corner, here are a few April Bible Reading Plans, some focused on the resurrection of Christ.
This post may contain affiliate links. You can read my full affiliate disclosure here.
Bible Reading Plans For April
Here are several Bible Reading plans to help keep you focused on God this. Pick your favorite, download and print the printable bible reading plan and lets make this the year we consistently spend time in the word. This is the faith planner am currently using for my Bible Study notes if you are interested in checking it out!
April Bible Reading Plans
Bible Reading Plan Journal
I am a big fan of pretty printables and cute stickers, even better when I can add them into my regular Bible Study Routine. If you are looking for a themed journal that includes a bible reading plan, journaling pages as well as beautiful stickers, be sure to checkout the Coffee With Starla Printables Shoppe.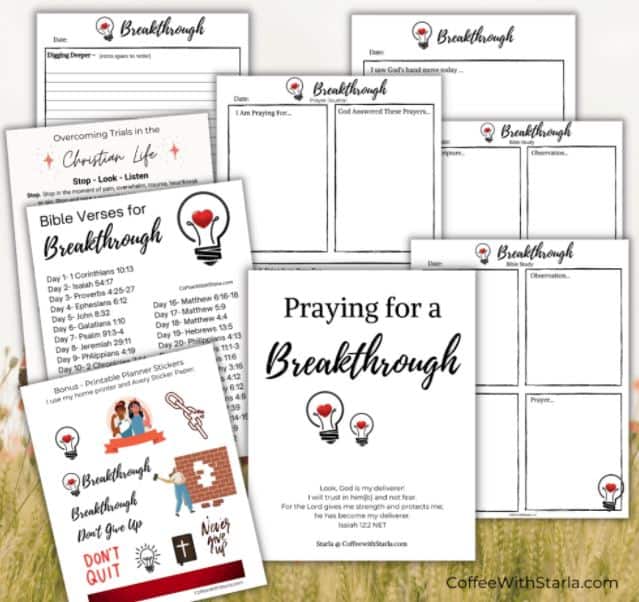 Scripture Writing Plans For April – Scripture Writing Challenge
If like me, you like to plan in advance for the whole year, you may wish to wish out the following scripture writing plan resources.
We have a 12 month scripture writing plan with Journaling pages. Inside this Scripture Writing Journal set, you'll find:
– 12 Scripture themed scripture writing plans (New Beginnings, Identity in Christ, Self-Control, promises of God, Walking in Purpose, Waiting on God, Friendship, Trusting God, Self-care, Overcoming Fear, Gratitude, Contentment)
-Daily Scripture Writing pages
-Daily Doodle Sheets
-Note Pages
-Scriptures Reading Tracker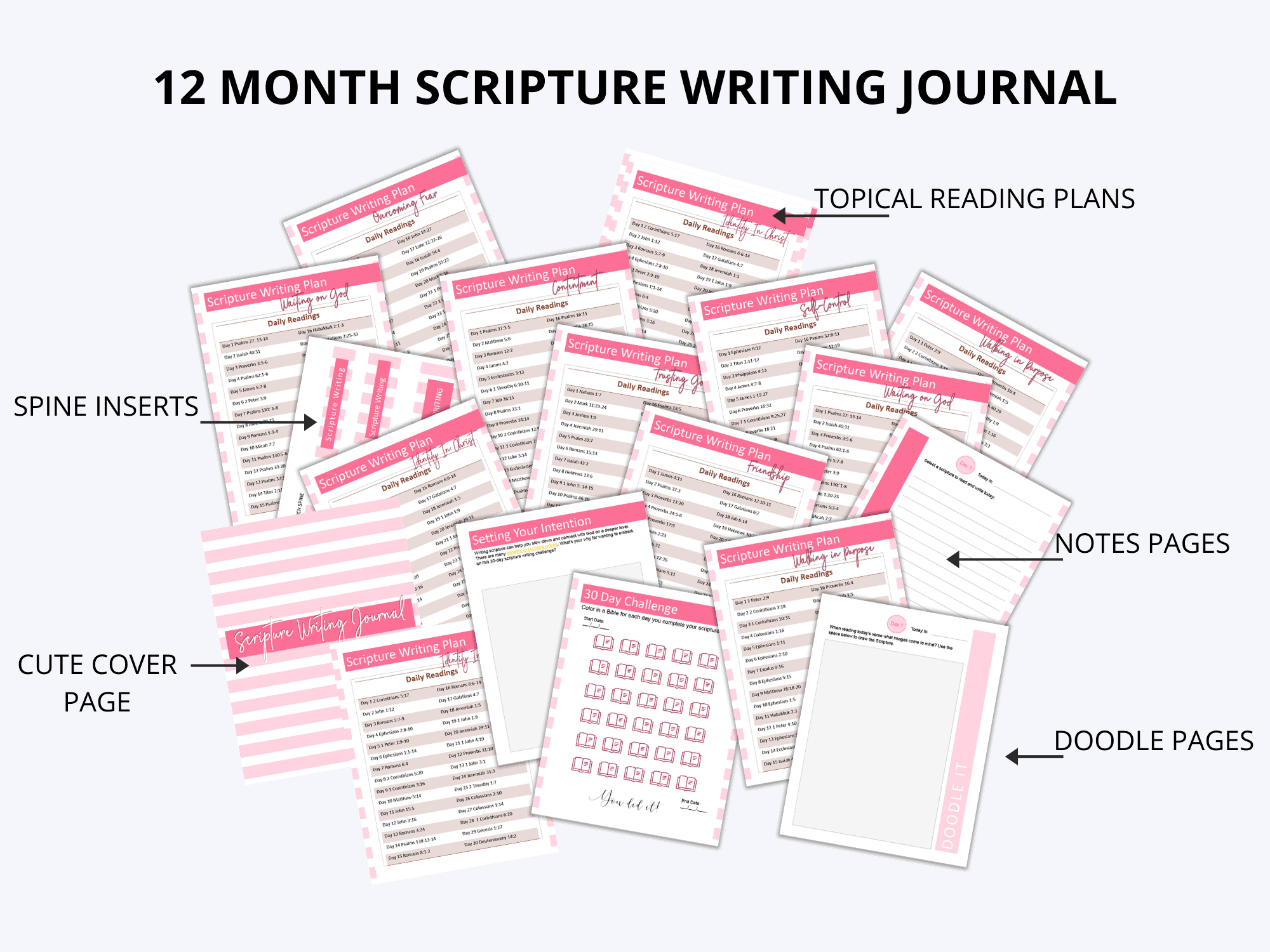 Here are some additional Scripture Writing Plans from fellow bloggers:
Ladies Drawing Nigh – Has a collection of 12 monthly scripture writing plans to help you gain a deeper understanding of twelve different foundational subjects covered in scripture. Included are study worksheets, coloring pages, bible tabs, a coloring guide and a notes page.
Bible Verses For You – Has a 18 month Bible reading plan that takes only 15 minutes a day. The plan includes coloring pages, bible verse cards, reading resources and more. Check it out and let me know your favorite resource in the bundle!

Scripture Writing Plan 2022
We hope you have found this blog post to be insightful and helpful. We encourage you to try out our Bible reading plan for the year – it may just help keep your resolutions on track!
As always, comment below, we would love to hear what topics you would like us to cover in future studies.