15 Key Bible Verses About Angels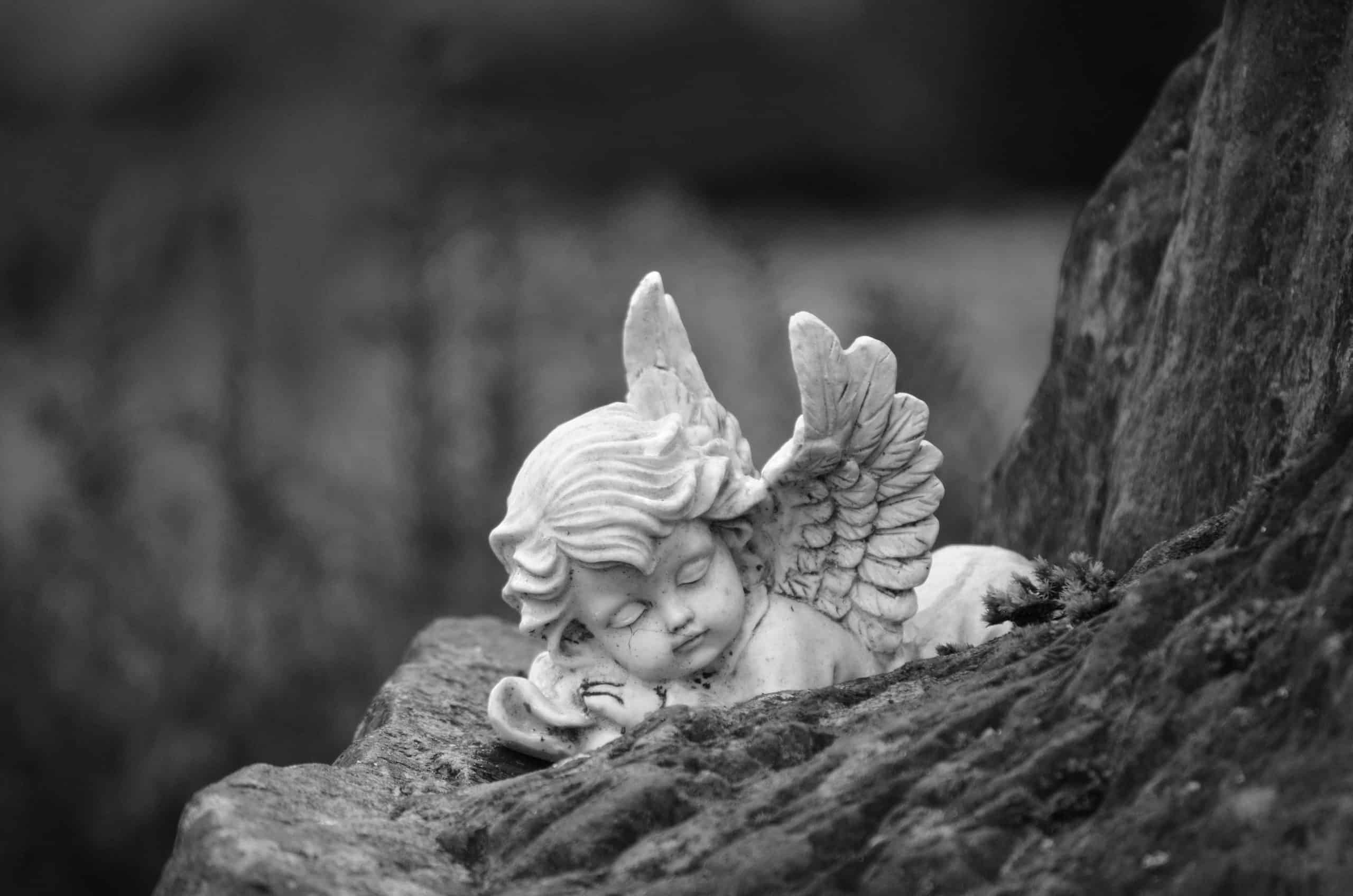 Looking for Bible verses about Angels? Angels are some of the most mysterious and powerful spiritual beings in the world, with their presence cited throughout numerous religious writings. From stories of the archangel Gabriel visiting Mary to God watching over us through a guardian angel, these winged ambassadors of divine grace have long been cherished for both protection and inspiration. In this blog post we'll explore some bible verses about angels . So pull up a virtual pew, ready your wingspan, and join us as we journey towards unearthing Bible verses about Angels!
This post may contain affiliate links. You can read my full affiliate disclosure here.
Bible Verses About Angels
The Bible is full of stories and teachings about angels, from the angel Gabriel's announcement to Mary that she was to become the mother of Jesus to the guardian angels keeping watch over us. It's clear that the Lord values the role of these supernatural beings in His divine plan! In Scripture, we find countless examples of God using angels to accomplish His purposes. From protection and comfort to guidance and instruction, there are many bible verses about angels that provide insight into their purpose as messengers of God.
One such verse comes from Psalm 91:11-12 which says "For he will command his angels concerning you to guard you in all your ways; they will lift you up in their hands, so that you will not strike your foot against a stone." This passage speaks directly to our assurance of protection when we entrust ourselves in God's care. The idea that we can trust in divine forces greater than ourselves can be incredibly comforting during times of difficulty or uncertainty.
In addition to being sources of comfort, angels often serve as messengers for important instructions from God. In Luke 1:19 an angel appears before Zechariah with instructions from the Lord concerning his son John the Baptist. This story serves as a reminder that God often uses supernatural forces like angels to deliver His plans and provide direction for our lives.
Another well-known passage on Angels comes from Hebrews 13:2 which reads "Do not forget to show hospitality to strangers, for by so doing some people have shown hospitality to angels without knowing it." This verse speaks directly about how generous acts can open doors for blessings beyond our comprehension. We may never know how many ways we have been blessed because we opened our hearts and homes up to others!
Lastly, Matthew 18:10 tells us "See that you do not despise one of these little ones; for I tell you that in heaven their angels always behold the face of my Father who is in heaven." Here Jesus encourages us not only love and care for those around us but also understand the importance they hold within God's kingdom. We are reminded that everyone has worth and value regardless if they are seen or unseen by mankind – even children possess an angelic presence sent by Heaven itself!
Psalm 91:11
"For he shall give his angels charge over thee, to keep thee in all thy ways." Psalm 91:11 KJV
Exodus 23:20
"20 Behold, I send an Angel before thee, to keep thee in the way, and to bring thee into the place which I have prepared." Exodus 23:20 KJV
Hebrews 1:14
"14 Are they not all ministering spirits, sent forth to minister for them who shall be heirs of salvation?" Hebrews 1:14 KJV
Luke 2:13-14
"13 And suddenly there was with the angel a multitude of the heavenly host praising God, and saying, 14 Glory to God in the highest, and on earth peace, good will toward men. "Luke 2:13-14 KJV
Hebrews 13:1-2
" Let brotherly love continue. 2 Be not forgetful to entertain strangers: for thereby some have entertained angels unawares." Hebrews 13:1-2 KJV
Matthew 26:53
"Thinkest thou that I cannot now pray to my Father, and he shall presently give me more than twelve legions of angels?" Matthew 26:53 KJV
1 Thessalonians 4:16-17
"16 For the Lord himself shall descend from heaven with a shout, with the voice of the archangel, and with the trump of God: and the dead in Christ shall rise first: 17 Then we which are alive and remain shall be caught up together with them in the clouds, to meet the Lord in the air: and so shall we ever be with the Lord." 1 Thessalonians 4:16-17 KJV
Exodus 23:20
"20 Behold, I send an Angel before thee, to keep thee in the way, and to bring thee into the place which I have prepared." Exodus 23:20 KJV
Matthew 18:10
"10 Take heed that ye despise not one of these little ones; for I say unto you, That in heaven their angels do always behold the face of my Father which is in heaven." Matthew 18:10 KJV
Psalm 103:19-22
" 19 The Lord hath prepared his throne in the heavens; and his kingdom ruleth over all. 20 Bless the Lord, ye his angels, that excel in strength, that do his commandments, hearkening unto the voice of his word. 21 Bless ye the Lord, all ye his hosts; ye ministers of his, that do his pleasure. 22 Bless the Lord, all his works in all places of his dominion: bless the Lord, O my soul." Psalm 103:19-22
Revelation 5:11-12
"11 And I beheld, and I heard the voice of many angels round about the throne and the beasts and the elders: and the number of them was ten thousand times ten thousand, and thousands of thousands; 12 Saying with a loud voice, Worthy is the Lamb that was slain to receive power, and riches, and wisdom, and strength, and honour, and glory, and blessing." Revelation 5:11-22 KJV
Romans 8:38-39
"38 For I am persuaded, that neither death, nor life, nor angels, nor principalities, nor powers, nor things present, nor things to come, 39 Nor height, nor depth, nor any other creature, shall be able to separate us from the love of God, which is in Christ Jesus our Lord." Romans 8:38-39 KJV
Matthew 28:5-6
"5 And the angel answered and said unto the women, Fear not ye: for I know that ye seek Jesus, which was crucified. 6 He is not here: for he is risen, as he said. Come, see the place where the Lord lay." Matthew 28:5-6 KJV
Luke 2:10
"10 And the angel said unto them, Fear not: for, behold, I bring you good tidings of great joy, which shall be to all people." Luke 2:10 KJV
Revelation 3:5
"5 He that overcometh, the same shall be clothed in white raiment; and I will not blot out his name out of the book of life, but I will confess his name before my Father, and before his angels." Revelation 3:5 KJV
What Does The Bible Say About Angels?
Overall, bible verses about Angels reveal powerful messages about faith, protection and love from our Almighty Father through supernatural guardians sent from above! Whether we're seeking direction or just looking for signs of comfort , there are plenty scripture passages available for study – let's thank Him every day for showing us just how much He cares through such beautiful heavenly messengers!