15 Heartwarming Bible Verses About Family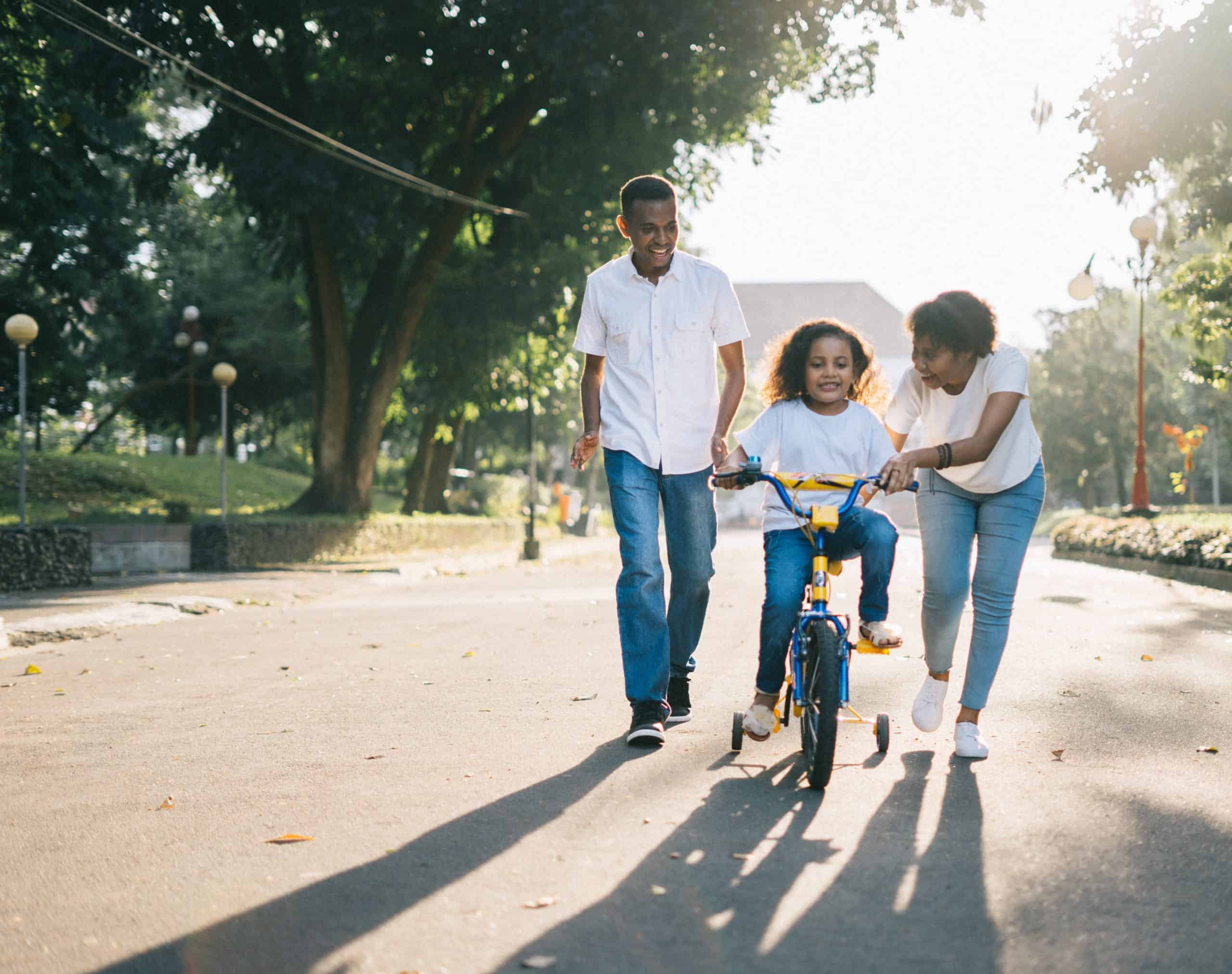 Looking for Bible verses about family? When it comes to family, nothing is more important than the bond that ties us all together. The Bible is rich with scripture pertaining to family and its many dynamics. Whether you're looking for answers on how to strengthen your own relationships or grow spiritually closer through faith and trust, there are bible verses from both Old and New Testaments designed to shed light into life's most meaningful moments. From marriage advice and parenting tips, to comfort in times of sorrow; these bible verses about family will truly uplift you throughout time!
This post may contain affiliate links. You can read my full affiliate disclosure here.
Bible Verses About Family
The Bible contains a wealth of verses that provide guidance and direction when it comes to families. From the first chapter of Genesis through chapters full of proverbs and teachings, verses that emphasize the importance of family unity stand out as strong reminders that a strong connection between family members is desired within the Christian faith. Bible verses about family explain why a loving family is important – they help spread God's word, nurture young minds, and demonstrate unconditional love.
By using Bible verses as daily affirmations and reminders of faithful values, Bible-centered families can find guidance in life situations. While some Bible verses about family are specific to parenting or marriage, others focus on entire households or generations who are connected by a common faith in Jesus Christ. Bible verses about families ultimately serve as timeless support for Christians located all over the world, providing assurance to believers that their faith will carry them through any difficult situation.
The following Bible verses about family have all been taken from the New King James Version. Consider using a website like Bible Gateway to look up the verses in different translations.
Exodus 20:12
"Honor your father and your mother, that your days may be long upon the land which the Lord your God is giving you." Exodus 20:12 NKJV
Psalm 127:3-5
"Behold, children are a heritage from the Lord, The fruit of the womb is a reward. 4 Like arrows in the hand of a warrior, So are the children of one's youth. 5 Happy is the man who has his quiver full of them; They shall not be ashamed, But shall speak with their enemies in the gate." Psalm 127:3-5 NKJV
Ephesians 5:25
"Husbands, love your wives, just as Christ also loved the church and gave Himself for her," Ephesians 5:25 NKJV
Isaiah 66:13
"As one whom his mother comforts, So I will comfort you; And you shall be comforted in Jerusalem." Isaiah 66:13 NKJV
Colossians 3:21
"Fathers, do not provoke your children, lest they become discouraged." Colossians 3:21 NKJV
Proverbs 17:17
"A friend loves at all times, And a brother is born for adversity." Proverbs 17:17 NKJV
1 John 4:20
"If someone says, "I love God," and hates his brother, he is a liar; for he who does not love his brother whom he has seen, a]how can he love God whom he has not seen?" 1 John 4:20 NKJV
Ephesians 6:4
"And you, fathers, do not provoke your children to wrath, but bring them up in the training and admonition of the Lord." Ephesians 6:4 NKJV
Proverbs 17:6
"Children's children are the crown of old men, And the glory of children is their father." Proverbs 17:6 NKJV
Matthew 19:19
"'Honor your father and your mother,' and, 'You shall love your neighbor as yourself.' " Matthew 19:19 NKJV
Proverbs 22:6
"Train up a child in the way he should go, And when he is old he will not depart from it." Proverbs 22:6
Colossians 3:20
"Children, obey your parents in all things, for this is well pleasing to the Lord." Colossians 3:20 NKJV
Luke 18:16
"But Jesus called them to Him and said, "Let the little children come to Me, and do not forbid them; for of such is the kingdom of God." Luke 18:16 NKJV
Matthew 5:9
"Blessed are the peacemakers, For they shall be called sons of God." Matthew 5:9 NKJV
3 John 1:4
"I have no greater joy than to hear that my children walk in truth." 3 John 1:4 NKJV
Scriptures About Family
Scriptures about family relationships and how to strengthen them can be found throughout The Bible. Scriptures touch upon many family issues, from honoring parents to providing for the needs of our families. Scriptures provides guidance on how to nurture respect as well as having godly conversations with our families and friends. Scriptures provide ways to come closer together and build strong bonds within the family.
Scriptures also warn us of the dangers of emotional distance, and remind us that God is always there for us when we need Him the most. Scriptures about family provide us with the assurance of hope in times of despair, of strength in times of weakness, and points us back towards living lives that are pleasing to God.
The family is the foundational unit of society meant to be a source of love, support and strength. By studying bible verses about family, we can improve our own relationships while developing a stronger connection with God. These scriptures provide guidance on everything from marriage and parenting, to overcoming trials and heartache. Keep these bible verses about family close to your heart, so that you may grow spiritually closer through faith and trust in Jesus Christ.