30 Inspiring Bible Verses About Generosity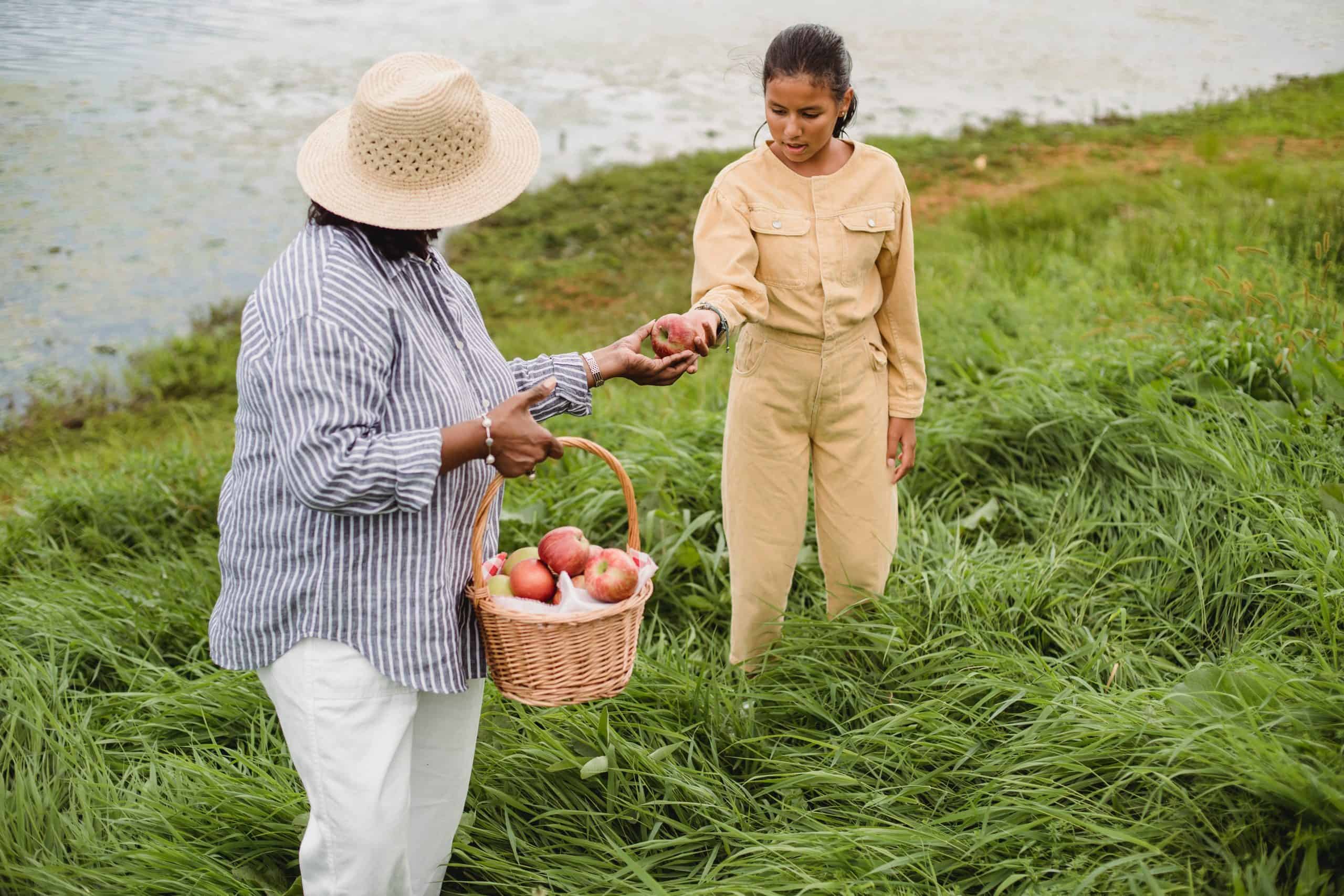 Looking for Bible verses about generosity? Generosity is a virtue that can be practiced by all people. It is the practice of giving or sharing one's money, time, or other resources with others.
Giving back to the community and those who need it most are just some of the ways to practice generosity. The benefits of practicing generosity are endless: from providing hope and happiness to those who need it most to creating a more cohesive society where everyone feels included and valued.
You often hear about people who are very generous. They care about others by donating time and money to a number of causes. But why do they choose to help others the way they do? In many instances, they model their behavior according to what Jesus did.
This post may contain affiliate links. You can read my full affiliate disclosure here.
Examples of Generosity in The Bible
The Bible has many verses about generosity. One of the most famous is the Parable of the Good Samaritan.
In Luke 10:25-37, Jesus tells a story about a man who was robbed and beaten on his way to Jericho. A priest and then a Levite both passed him by, but finally a Samaritan took pity on him and helped him.
This parable is often used to teach people about what it means to be generous, but it also teaches us that we should not only help those in need because they are our neighbor, but because we are all neighbors in need of help from others at some point in our lives.
The Bible teaches us that we should be generous with our time, our talents, and our resources. We are to give generously to those in need, and not to hoard what we have for ourselves. When we are generous, we are reflecting the character of God. There are many examples of generosity in the Bible.
One of the most well-known is the story of the widow's mite in Mark 12:41-44. This poor widow gave all she had to the Temple treasury, even though it was only a small amount. Jesus commended her for her generosity, and said that she had given more than all the others who had
Bible Verses About Generosity
The Bible is full of verses that tell people to be generous. The bible tells us that giving is a form of worship and by giving we are showing our love for God.
The Bible has many passages which talk about the importance of being generous and sharing what we have with others.
In Matthew 6:3-4, Jesus says, "But when you give to the needy, do not let your left hand know what your right hand is doing, so that your giving may be in secret."
This verse teaches us that generosity should be done in secret. What this means is that we should not make a show of our giving to others, and we should not expect praise for it either. It's all about the act of giving and helping someone else without any expectation of anything in return. Here are some of our favorite Bible verses about generosity.
"But whoso hath this world's good, and seeth his brother have need, and shutteth up his bowels of compassion from him, how dwelleth the love of God in him?"
This is a very powerful question that really makes us think about how we are living our lives. If we have things that we don't need and we see other people who are in need, but we don't help them, then how can we say that we have the love of God in us? We need to be willing to help those around us.
"Bear ye one another's burdens, and so fulfil the law of Christ."
This verse is telling us to help others who are struggling, and in doing so we are following Christ's example. We are to bear one another's burdens, and in doing so we will be fulfilling the law of Christ.
"But to do good and to communicate forget not: for with such sacrifices God is well pleased."
This is a reminder that we are called to be generous with our time, talents, and resources. When we give of ourselves, we are living out our faith and showing God our gratitude for all He has done for us.
" Sell that ye have, and give alms; provide yourselves bags which wax not old, a treasure in the heavens that faileth not, where no thief approacheth, neither moth corrupteth."
Luke 12:33 is a very important verse in the Bible. It says that we are to sell everything we have and give it to the poor. This is a very powerful message that Jesus is trying to get across to us. It is a message of love and compassion for those who are less fortunate than us. This verse is a reminder that we are to always be thinking of others and not just ourselves.
"Give, and it shall be given unto you; good measure, pressed down, and shaken together, and running over, shall men give into your bosom. For with the same measure that ye mete withal it shall be measured to you again."
Luke 6:38 gives us a very important principle that we should live by, and that is to give generously and without expecting anything in return. This is what God our Father does for us, and we should do the same for others.
"He that hath pity upon the poor lendeth unto the Lord; and that which he hath given will he pay him again."
"Whoso stoppeth his ears at the cry of the poor, he also shall cry himself, but shall not be heard."
This is a powerful Proverb that speaks to the importance of compassion. When we turn a deaf ear to the cries of those who are suffering, we are effectively telling them that their pain is not important to us.
But what goes around comes around, and so eventually we will find ourselves in a situation where we are the ones crying out for help. This is a harsh but important lesson to remember.
"He that hath a bountiful eye shall be blessed; for he giveth of his bread to the poor."
Generosity is a virtue that is highly prized in many cultures. It is seen as a sign of a good character and a good person. When you are generous, you are giving of yourself to others. You are showing your concern and care for them.
"He is ever merciful, and lendeth; and his seed is blessed."
We can learn a lot from Psalms 37:26 about how to be generous and giving to people. It is important to be giving not just with our money, but also with our time and energy. When we give of ourselves, we open up the possibility for great blessings in our lives.
"A good man sheweth favour, and lendeth: he will guide his affairs with discretion."
This is also true of the man who is righteous and walks in the ways of the Lord. The Lord blesses him with success, and he is able to help others. He is a blessing to those around him and is a source of strength and hope.
"He hath dispersed, he hath given to the poor; his righteousness endureth for ever; his horn shall be exalted with honour."
"Incline my heart unto thy testimonies, and not to covetousness."
When I read this verse, I am reminded that my life is not about me. It is about serving God and others. I need to keep my heart focused on what is important, and not be distracted by things that will only benefit myself. This verse is a good reminder to keep my priorities in order and to focus on what is truly important.
"Being enriched in every thing to all bountifulness, which causeth through us thanksgiving to God."
2 Corinthians 9:11 The verse says that God will provide everything we need to be generous. We don't have to be afraid that we'll run out of resources because God will replenish us. This is a great encouragement to be generous! Don't just turn to God when you need God. Walk with him in all conditions.
" I have shewed you all things, how that so labouring ye ought to support the weak, and to remember the words of the Lord Jesus, how he said, It is more blessed to give than to receive."
This verse is a great reminder that we should always be looking for ways to serve others and not just ourselves. We are blessed when we are able to give to others, and it is something that the Lord Jesus himself taught us. When we serve others, we are following in his footsteps and living out his example.
"Bring ye all the tithes into the storehouse, that there may be meat in mine house, and prove me now herewith, saith the Lord of hosts, if I will not open you the windows of heaven, and pour you out a blessing, that there shall not be room enough to receive it."
"For where your treasure is, there will your heart be also."
Matthew 6:21 says that where your treasure is, there your heart will be also. This is true in the sense that what you value most in life will be what you think about and invest your time in. For example, if you treasure your family, you will make time for them and put them first in your life. If you treasure your career, you will work hard to achieve your goals.
"And whosoever shall give to drink unto one of these little ones a cup of cold water only in the name of a disciple, verily I say unto you, he shall in no wise lose his reward."
This verse is often used to encourage Christians to be kind and helpful to others, even if it is something as small as giving them a drink of water. It is a reminder that even the smallest act of kindness can make a difference in someone's life and that we will be rewarded for our good deeds
"If there be among you a poor man of one of thy brethren within any of thy gates in thy land which the Lord thy God giveth thee, thou shalt not harden thine heart, nor shut thine hand from thy poor brother: But thou shalt open thine hand wide unto him, and shalt surely lend him sufficient for his need, in that which he wanteth."
Deuteronomy 15:7-8 is about giving to the poor and needy. It says that we are to be generous to those in need, and not to hold back our gifts from them. We are also to lend to them without interest, and to not be afraid of giving to them.
"Charge them that are rich in this world, that they be not highminded, nor trust in uncertain riches, but in the living God, who giveth us richly all things to enjoy; That they do good, that they be rich in good works, ready to distribute, willing to communicate;"
" That they do good, that they be rich in good works, ready to distribute, willing to communicate; Laying up in store for themselves a good foundation against the time to come, that they may lay hold on eternal life."
1 Timothy 6:18-19 tells us that we are to do good, to be rich in good deeds, and to be generous and willing to share. This is because our giving is an act of worship that pleases God. When we give, we are demonstrating our trust in God's provision.
"Therefore I thought it necessary to exhort the brethren, that they would go before unto you, and make up beforehand your bounty, whereof ye had notice before, that the same might be ready, as a matter of bounty, and not as of covetousness. But this I say, He which soweth sparingly shall reap also sparingly; and he which soweth bountifully shall reap also bountifully. Every man according as he purposeth in his heart, so let him give; not grudgingly, or of necessity: for God loveth a cheerful giver."
"And he looked up, and saw the rich men casting their gifts into the treasury. And he saw also a certain poor widow casting in thither two mites. And he said, Of a truth I say unto you, that this poor widow hath cast in more than they all: For all these have of their abundance cast in unto the offerings of God: but she of her penury hath cast in all the living that she had."
"Take heed that ye do not your alms before men, to be seen of them: otherwise ye have no reward of your Father which is in heaven. Therefore when thou doest thine alms, do not sound a trumpet before thee, as the hypocrites do in the synagogues and in the streets, that they may have glory of men. Verily I say unto you, They have their reward. But when thou doest alms, let not thy left hand know what thy right hand doeth: That thine alms may be in secret: and thy Father which seeth in secret himself shall reward thee openly."
"Finally, brethren, whatsoever things are true, whatsoever things are honest, whatsoever things are just, whatsoever things are pure, whatsoever things are lovely, whatsoever things are of good report; if there be any virtue, and if there be any praise, think on these things."
This verse is telling us to focus our thoughts on things that are good and honorable. We should think about things that are true, pure, and lovely. We should think about things that are commendable and excellent. When we do this, we will be filled with joy and peace.
"But this I say, He which soweth sparingly shall reap also sparingly; and he which soweth bountifully shall reap also bountifully."
"If ye then, being evil, know how to give good gifts unto your children: how much more shall your heavenly Father give the Holy Spirit to them that ask him?"
"If any of you lack wisdom, let him ask of God, that giveth to all men liberally, and upbraideth not; and it shall be given him."
"He giveth power to the faint; and to them that have no might he increaseth strength."
This is such an encouragement to me, because I often feel so weak and helpless. I know that God is always there for me though, and He will give me the strength I need to get through anything.
Proverbs About Generosity
In the Bible, Jesus states that "it is more blessed to give than to receive" (Acts 20:35). This verse is a reminder that generosity is not just a nice thing to do, but it's also a way of life.
The Bible mentions generosity in many different ways. Here are some Proverbs about generosity from the Bible:
"There is that scattereth, and yet increaseth; and there is that withholdeth more than is meet, but it tendeth to poverty. The liberal soul shall be made fat: and he that watereth shall be watered also himself."
" He that giveth unto the poor shall not lack: but he that hideth his eyes shall have many a curse."
This is true in many cases, as those who give to the poor often find that their own needs are taken care of in return. It's important to remember that we all have a responsibility to help those in need, and that doing so can actually be beneficial to us in the long run.
Final Thoughts – Bible Verses About Generosity
There are many verses about generosity in the Bible. The most famous are Acts 20:35 and 2 Corinthians 9:7.
The first verse is a call to action for Christians, urging them to be generous with their time and resources. The second verse is a reminder of the blessing that comes from being generous.
Both of these verses are reminders that being generous is not only good for those on the receiving end but also good for those who give generously.
Generosity should not be a one-time thing but rather an ongoing process that helps us grow spiritually and emotionally as we give more and more of ourselves in service to others.