28 Reassuring Bible Verses About Hope For The Future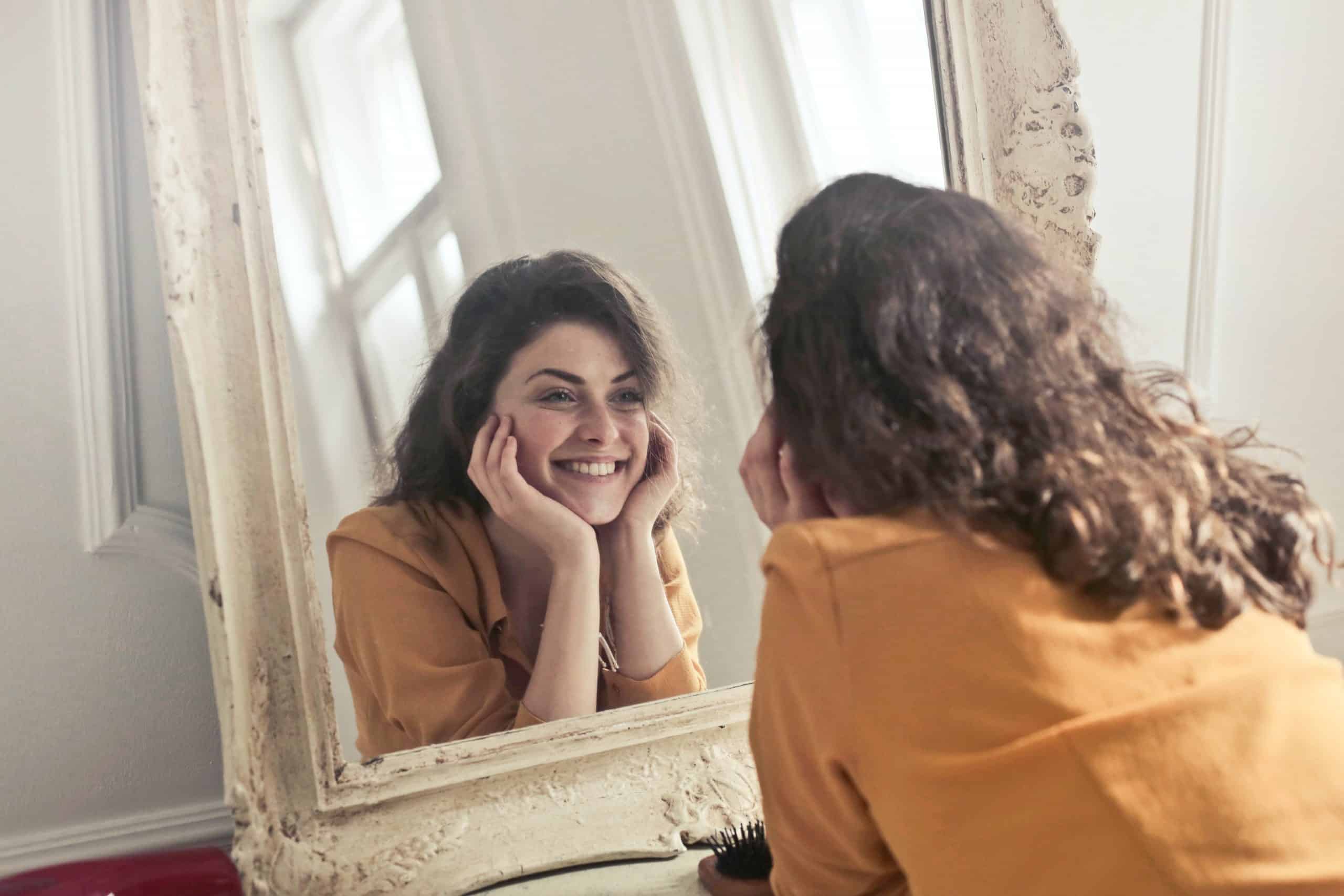 Looking for Bible verses about hope for the future? Our hope for the future is one of the most important things we can hold on to. Bible verses about hope for the future provide comfort and assurance during difficult times. When we find ourselves fearful or uncertain about what the future holds, these verses remind us that God is in control and has a plan for our lives.
Whether we are facing a difficult situation we don't know how to overcome or simply longing for something better in the days ahead, these scriptures offer us reassurance and hope. Read on to learn more about how to find hope in God's plan for your future!
What the Bible Says About Hope For The Future
No one knows what the future holds, but that doesn't stop us from hoping for the best. The Bible has a lot to say about hope, and it offers a bright outlook for the future. Despite the challenges we face in this life, we can be confident that God is in control and will ultimately bring good out of everything.
The Bible is full of hope for the future. In Romans 8:28-30, Paul tells us that God works all things together for the good of those who love Him and are called according to His purpose. This means that even the bad things in our lives can be used by God to achieve His good plans for us. In 2 Corinthians 5:17, Paul says that if anyone is in Christ, they are a new creation. This means that no matter what we have done in the past, we can be forgiven and start fresh with a clean slate.
In Philippians 4:13, Paul tells us that he can do all things through Christ who gives him strength. This means that no matter how difficult our circumstances may be, we can overcome them if we trust in Jesus. The Bible is full of hope for the future because it tells us that God is in control and He has a plan for our lives.
No matter what we are facing, we can have hope because we know that God is with us and He will never leave us or forsake us. Hope is not wishful thinking – it's knowing that God has a good plan for our lives and He will bring it to pass if we trust in Him.
Bible Verses About Hope For The Future
There's no doubt that the Bible is full of hope. From beginning to end, it speaks of a God who desires to have a relationship with us, who offers redemption and restoration, and who has a plan for the future. Consider using a website like Bible Gateway to look up these verses about hope for the future in different translations.
Jeremiah 29:11 NIV
"For I know the plans I have for you," declares the LORD, "plans to prosper you and not to harm you, plans to give you hope and a future."
Proverbs 3:5-6 NIV
"Trust in the LORD with all your heart and lean not on your own understanding; in all your ways submit to him, and he will make your paths straight."
Romans 15:13 NIV
"May the God of hope fill you with all joy and peace as you trust in him, so that you may overflow with hope by the power of the Holy Spirit."
Psalm 33:18 NIV
"But the eyes of the LORD are on those who fear him, on those whose hope is in his unfailing love."
Isaiah 40:31 NIV
"But those who hope in the LORD will renew their strength. They will soar on wings like eagles; they will run and not grow weary, they will walk and not be faint."
Psalm 147:11 NIV
"The LORD delights in those who fear him, who put their hope in his unfailing love."
Romans 8:18-25 NKJV
"For I consider that the sufferings of this present time are not worthy to be compared with the glory which shall be revealed in us. For the earnest expectation of the creation eagerly waits for the revealing of the sons of God. For the creation was subjected to futility, not willingly, but because of Him who subjected it in hope; because the creation itself also will be delivered from the bondage of corruption into the glorious liberty of the children of God. For we know that the whole creation groans and labors with birth pangs together until now. Not only that, but we also who have the firstfruits of the Spirit, even we ourselves groan within ourselves, eagerly waiting for the adoption, the redemption of our body. For we were saved in this hope, but hope that is seen is not hope; for why does one still hope for what he sees? But if we hope for what we do not see, we eagerly wait for it with perseverance."
Micah 7:7 NIV
"But as for me, I watch in hope for the LORD, I wait for God my Savior; my God will hear me."
Philippians 1:6 NIV
"Being confident of this, that he who began a good work in you will carry it on to completion until the day of Christ Jesus."
1 Peter 1:3-4 NIV
"Praise be to the God and Father of our Lord Jesus Christ! In his great mercy he has given us new birth into a living hope through the resurrection of Jesus Christ from the dead, and into an inheritance that can never perish, spoil or fade. This inheritance is kept in heaven for you."
2 Corinthians 4:17-18 NIV
"For our light and momentary troubles are achieving for us an eternal glory that far outweighs them all. So we fix our eyes not on what is seen, but on what is unseen, since what is seen is temporary, but what is unseen is eternal."
Ephesians 1:18-19 NIV
"I pray that the eyes of your heart may be enlightened in order that you may know the hope to which he has called you, the riches of his glorious inheritance in his holy people, and his incomparably great power for us who believe. That power is the same as the mighty strength."
1 Thessalonians 5:1-11 NIV
"Therefore encourage one another and build each other up, just as in fact you are doing."
Scriptures About Hope For The Future
There are many scriptures in the Bible that provide hope for the future. Below, we will explore some of these scriptures and what they mean for us. We can find hope in these scriptures that God has a good plan for us and that he is with us through all of life's troubles.
These verses give us assurance that no matter what happens, we can trust God to guide us and take care of us. Let's explore some of these scriptures about hope for the future!
Lamentations 3:21-23 NIV
"Yet this I call to mind and therefore I have hope: Because of the LORD's great love we are not consumed, for his compassions never fail. They are new every morning; great is your faithfulness."
Psalm 3:3-5 NIV
"But you, LORD, are a shield around me, my glory, the One who lifts my head high. I call out to the LORD, and he answers me from his holy mountain. I lie down and sleep; I wake again, because the LORD sustains me."
Isaiah 43:2-3 NIV
"When you pass through the waters, I will be with you; and when you pass through the rivers, they will not sweep over you. When you walk through the fire, you will not be burned; the flames will not set you ablaze. For I am the LORD your God, the Holy One of Israel, your Savior; I give Egypt for your ransom, Cush and Seba in your stead."
Proverbs 19:20-21 NIV
"Listen to advice and accept discipline, and at the end you will be counted among the wise. Many are the plans in a person's heart, but it is the LORD's purpose that prevails."
Proverbs 16:1-4 NIV
"To humans belong the plans of the heart, but from the LORD comes the proper answer of the tongue. All a person's ways seem pure to them, but motives are weighed by the LORD. Commit to the LORD whatever you do, and he will establish your plans. The LORD works out everything to its proper end— even the wicked for a day of disaster."
James 4:13-17 NIV
"Now listen, you who say, "Today or tomorrow we will go to this or that city, spend a year there, carry on business and make money." Why, you do not even know what will happen tomorrow. What is your life? You are a mist that appears for a little while and then vanishes. Instead, you ought to say, "If it is the Lord's will, we will live and do this or that." As it is, you boast in your arrogant schemes. All such boasting is evil. If anyone, then, knows the good they ought to do and doesn't do it, it is sin for them."
Psalm 33:22 NIV
"May your unfailing love be with us, LORD, even as we put our hope in you."
Matthew 6:25-34 NIV
"Therefore I tell you, do not worry about your life, what you will eat or drink; or about your body, what you will wear. Is not life more than food, and the body more than clothes? Look at the birds of the air; they do not sow or reap or store away in barns, and yet your heavenly Father feeds them. Are you not much more valuable than they? Can any one of you by worrying add a single hour to your life? "And why do you worry about clothes? See how the flowers of the field grow. They do not labor or spin. Yet I tell you that not even Solomon in all his splendor was dressed like one of these. If that is how God clothes the grass of the field, which is here today and tomorrow is thrown into the fire, will he not much more clothe you—you of little faith? So do not worry, saying, 'What shall we eat?' or 'What shall we drink?' or 'What shall we wear?' For the pagans run after all these things, and your heavenly Father knows that you need them. But seek first his kingdom and his righteousness, and all these things will be given to you as well. Therefore do not worry about tomorrow, for tomorrow will worry about itself. Each day has enough trouble of its own."
Hebrews 10:23 NIV
"Let us hold unswervingly to the hope we profess, for he who promised is faithful."
Psalm 130:5 NIV
"I wait for the LORD, my whole being waits, and in his word I put my hope."
Proverbs 24:14 NIV
"Know also that wisdom is like honey for you: If you find it, there is a future hope for you, and your hope will not be cut off."
Job 11:18-19 NIV
"You will be secure, because there is hope; you will look about you and take your rest in safety. You will lie down, with no one to make you afraid, and many will court your favor."
Deuteronomy 31:6 NIV
"Be strong and courageous. Do not be afraid or terrified because of them, for the LORD your God goes with you; he will never leave you nor forsake you."
Psalm 119:114 NIV
"You are my refuge and my shield; I have put my hope in your word."
Proverbs 23:18 NIV
"There is surely a future hope for you, and your hope will not be cut off."
Bible Study On Hope For The Future
The Bible is full of verses about hope for the future. These scriptures provide comfort and assurance during difficult times. When we find ourselves fearful or uncertain about what the future holds, these verses remind us that God is in control and has a plan for our lives.
As we approach the new year, may we remember to hold on to our hope for the future, knowing that God is with us every step of the way. Consider using these Bible verses as a starting point to doing your own topical Bible Study on Hope for the future.