13 Enlightening Bible Verses About Humbleness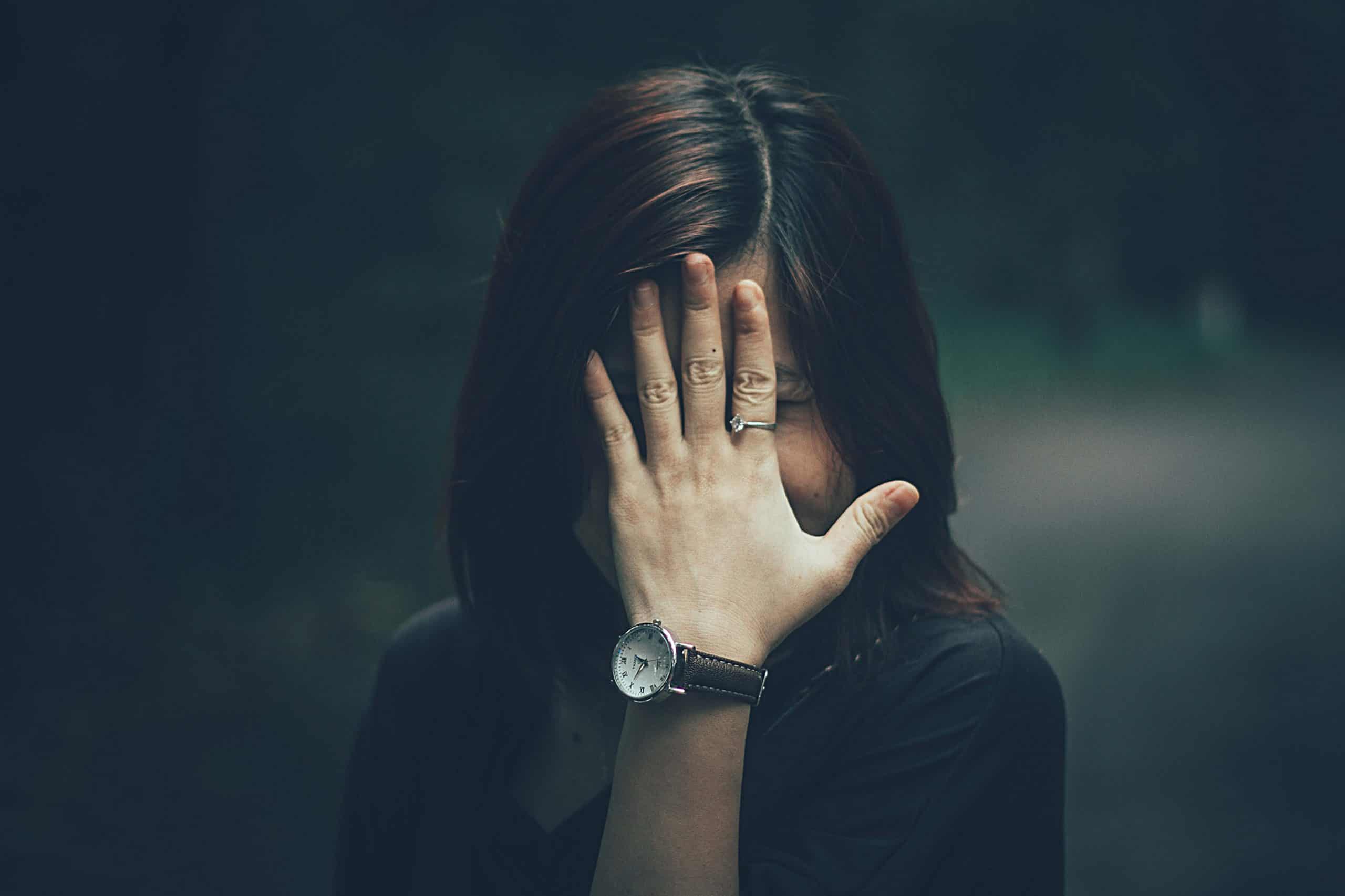 If you are searching for Bible verses about humbleness, your heart is in the right place.
Do you ever learn from other's people's mistakes? I hardly ever do, but I am happy to recount one time I did. Freshly landed in the UK at the 'ripe' age of 24, dropped into a culture totally the opposite of the Romanian culture I came from. Gaffes were my everyday existence.
The church family I had just discovered was fantastic. They showered more love than I could understand. I was invited to have lunch with the largest family in our church, which filled me with joy. Little did I know that the family invited a bachelor friend also. It took me years to work out that this is an English way of introducing single friends to each other.
He made polite and cultured conversation for which I was grateful, and I gathered that in his zeal to impress me he mentioned that he lived next door to a certain Lady Y. At which, the host, who has a great sense of humor, replied, "I bet Lady Y doesn't mention to her dinner party friends that she lives next to you'. Silence fell, and though most of the conversation escaped my notice, this remark keeps me in check even today. 
What makes us who we are? Not sure if the above bachelor whom I met once in my entire life was trying to lift his credentials, state an interesting fact, or trying to improve his social standing. I hope he has recovered since, and he also learnt a lesson. I certainly did!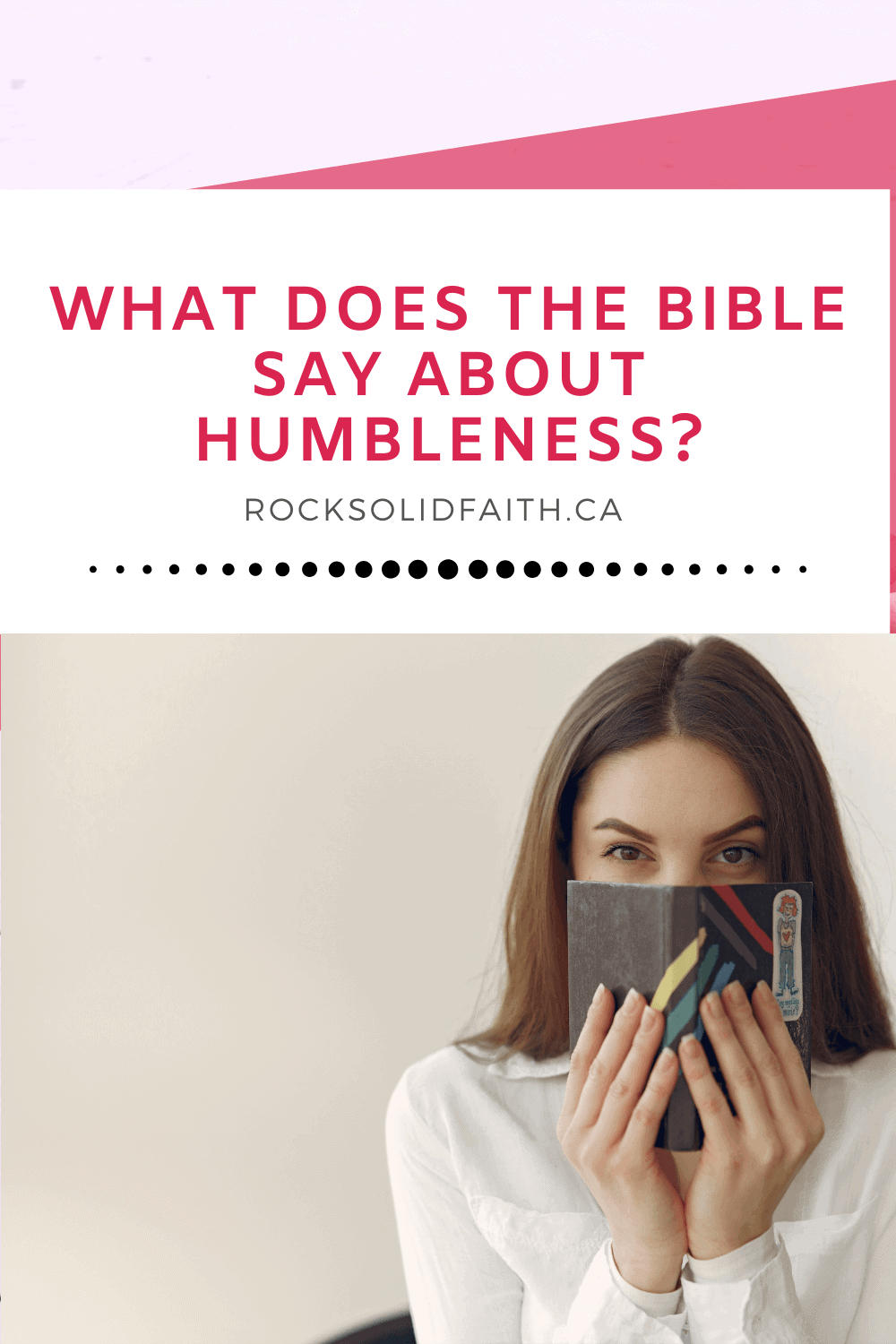 This post may contain affiliate links. You can read my full affiliate disclosure here.
What Does The Bible Say About Humbleness?
We all tend to choose to divulge things in our favor and though we don't want to seem proud, we want to unveil a bit of our worth here and there. 
Humbleness doesn't get included in the long list of most job requirements or on most school curriculums. I was surprised that our children learned about humility in school for one term. In Communist Romania I  grew up in, humility didn't have a place whatsoever. Humbleness wasn't even mentioned. Even my godly parents didn't try to instill this value in me, we were always encouraged to aim for first place. 
I often know I met an amazingly humble person when I hardly learnt anything about them, not because they gossiped about others, but because they were so interested in me or in wholesome stuff. The Bible has a lot to say about humbleness. Jesus reminds us in Matthew 23:12 that:
"And whosoever shall exalt himself shall be abased; and he that shall humble himself shall be exalted." Matthew 23:12
The Cambridge dictionary defines humbleness as: the good quality of not being proud or not believing that you are important.  
Stories of Humility In The Bible
Ruth is a fabulous example of the above verse. She put herself last. She sought the welfare of her mother in law, even to the extent of proposing to a man who could save them. She was humble, and God chose to lift her up. From a nobody in a land unfamiliar to her, she became the grandmother of its great king David, and made it to Jesus' genealogy. Her future husband spotted this in her. He saw her secret. Ruth wasn't anything exceptional, but she found refuge under the wings of the exceptional God, the Lord most high. 
"And Boaz answered and said unto her, It hath fully been shewed me, all that thou hast done unto thy mother in law since the death of thine husband: and how thou hast left thy father and thy mother, and the land of thy nativity, and art come unto a people which thou knewest not heretofore. The Lord recompense thy work, and a full reward be given thee of the Lord God of Israel, under whose wings thou art come to trust." Ruth 2:11-12
Humbleness has a lot to do with trust and obedience. She chose both, and she was the humble lifted high. 
Another mind blowing example of humbleness is Moses (Numbers 12:3). Though one of the greatest men of the Bible, he had a very timid start and was very connected to God. Despite this, he wasn't quick to dismiss his father in law advice on practical matters (Exodus 18).
Moses didn't dismiss his father-in-law as just an immature believer but rather listened and took notice. Moses benefited from his father in law's wisdom. The advice was terrific, and Jethro's strategy is applied today in many managerial circles. If you hear the advice 'delegate, delegate', thank God for Jethro and for Moses who passed his wisdom on.
The are lots of example of humbleness in the Bible but I would encourage you to read about Jonathan. He didn't find it hard to encourage David, knowing that God had chosen David over him to be the king of Israel. He was the number one down the royal line, but he made way for God's choice, David.
Bible Verses About Humbleness
I remember a tragic-comic episode from my childhood. As a family of Christians, the Communist could deny us certain things as they saw fit. My mother refused to contribute towards the voluntary agricultural labor scheme on the centralized farm in our village (comprised of our grandparents' lands and other peoples lands that the state took by force).
Her action was motivated by the fact that she needed the time to look after her seven children. We were all young at that time. So the local authorities withdrew our bread ration until mother changed her mind. My father then came up with an idea. We got dressed in our best clothes and went to the county council office in the nearby city, asking for a meeting there and then. When asked why we went there unannounced, my father said in the most humble and dignified voice.
"I brought these children to you to feed them, as we are not allowed to buy the bread any longer' and carried on explaining in the most gentle voice what happened. I remember one lady being moved, she brought us some apples and made a phone call to our village authorities. God has been gracious, and the situation got sorted. It was a miracle, and we were all profoundly grateful to God. I wondered what would have happened if my father shouted, kicked and screamed to such injustice. He used courage but with humbleness.
Knowing who we are in Christ gives us the strength to act humbly and mercifully, our identity is not in whom we know or what we are capable of, but in God. We should fight the desire to exhibit our abilities and instead to point to the true source of everything we are and have. The following humility Bible verses have all been taken from the King James Version. 
"By humility and the fear of the Lord are riches, and honour, and life." Proverbs 22:4

"When pride cometh, then cometh shame: but with the lowly is wisdom." Proverbs 11:2

"If my people, which are called by my name, shall humble themselves, and pray, and seek my face, and turn from their wicked ways; then will I hear from heaven, and will forgive their sin, and will heal their land." 2 Chronicles 7:14
"Be of the same mind one toward another. Mind not high things, but condescend to men of low estate. Be not wise in your own conceits." Romans 12:16
"Blessed are the meek: for they shall inherit the earth." Matthew 5:5
Scriptures About Humbleness
"Humble yourselves in the sight of the Lord, and he shall lift you up." James 4:10
"Before destruction the heart of man is haughty, and before honour is humility." Proverbs 18:12

"Better it is to be of an humble spirit with the lowly, than to divide the spoil with the proud." Proverbs 16:9

"The lofty looks of man shall be humbled, and the haughtiness of men shall be bowed down, and the Lord alone shall be exalted in that day. For the day of the Lord of hosts shall be upon every one that is proud and lofty, and upon every one that is lifted up; and he shall be brought low:" Isaiah 2:11-12

"Wherefore lay apart all filthiness and superfluity of naughtiness, and receive with meekness the engrafted word, which is able to save your souls." James 1:21
Humility Bible Verses
"Whosoever therefore shall humble himself as this little child, the same is greatest in the kingdom of heaven." Matthew 18:4
"Let nothing be done through strife or vainglory; but in lowliness of mind let each esteem other better than themselves." Philippians 2:3

"But he giveth more grace. Wherefore he saith, God resisteth the proud, but giveth grace unto the humble." James 4:6
Humbleness In The Bible
I trust that you have gained a deeper understanding on what the Bible has to say about humbleness. There are so many stories of humbleness being displayed in the Bible. What are some of your favorite stories of humility in the Bible? Drop them in the comments below!
 Similar Articles You May Like
The Best Christian Charity Organizations