10 Uplifting Bible Verses About Identity In Christ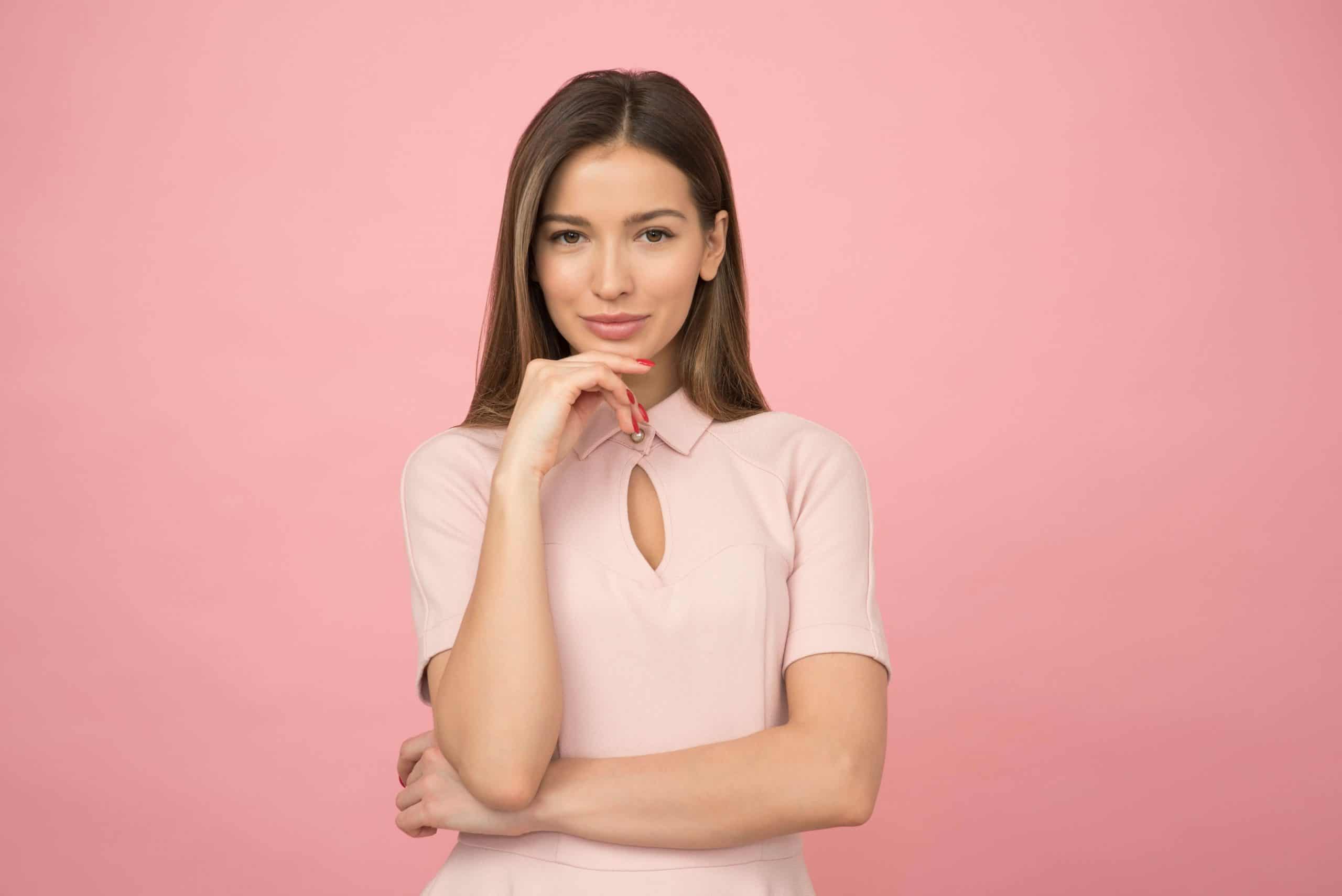 Who are you? What is your identity in Christ?
Do you find yourself stammering when someone asks you who you are? A typical answer for most is answering by mentioning the name of the "job" that puts the food on their tables or one of the many roles they wear. Truth is, you are more than the titles you wear, your identity is found in whose you are.
Biblical identity is unchangeable. We hear so often these days: be yourself, you are enough, follow your dreams, you can do it.
But I wonder, who do you see in the mirror when you look beyond your make-up or your facial hair? Do you ever feel unfulfilled and longing for more?
What about the things you are being told you are? For a while, things go well as you might have just found the love of your life, the dream job, the 'thing' you thought you needed to complete yourself. Everyone approves of you and what you have become. But still, now and again, the mirror stares back at you only to throw confusion.  Maybe you just lost all those things mentioned above. The mirror only underlines your foreignness and your worthlessness.
The Bible is there to bring clarity, clarity most needed into our core, clarity that gets us to the point of talking in agreement with the image that stares back at us from the mirror. In today's post we will explore 10 Bible verses about our identity in Christ to discover what the Bible has to say about our identity.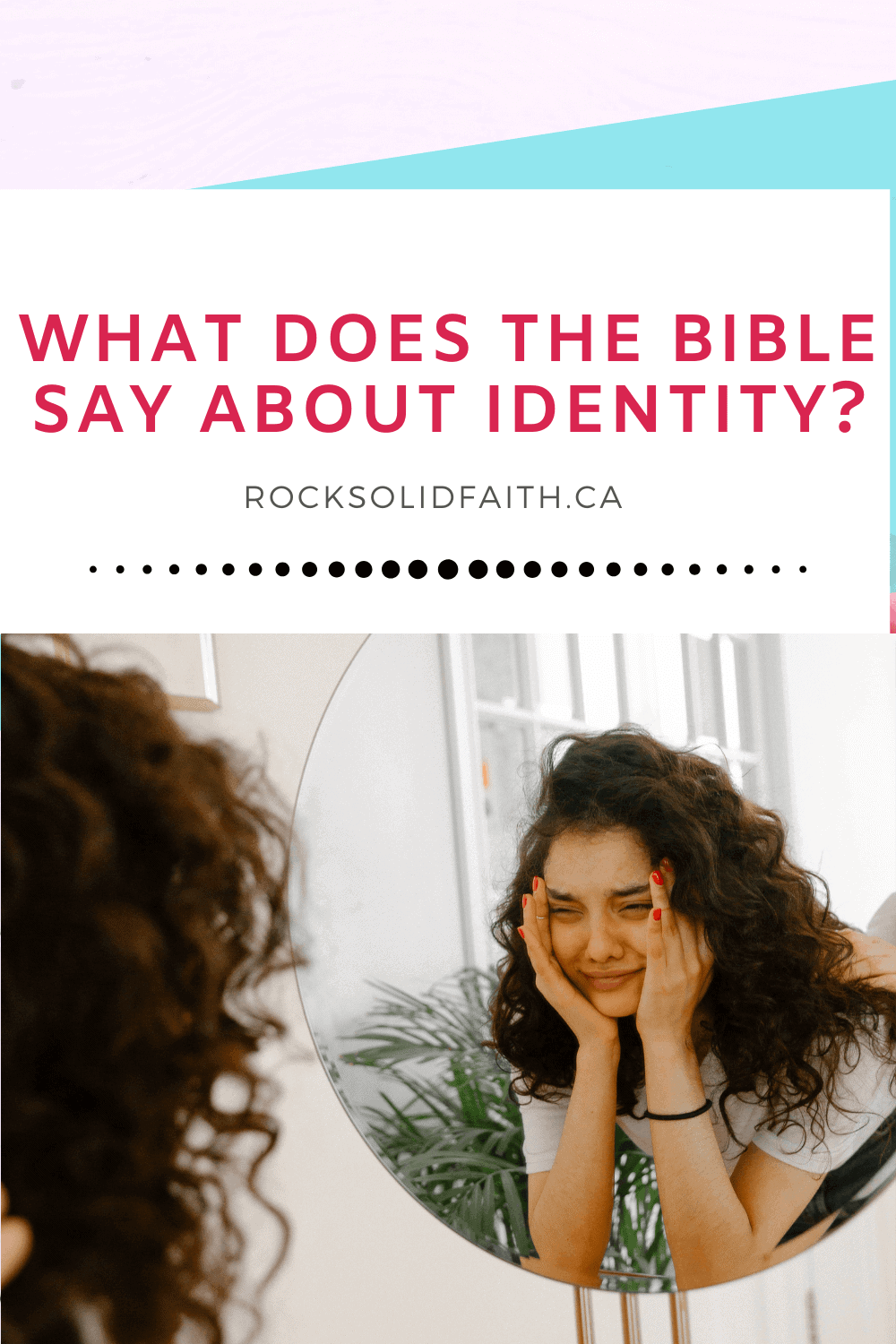 This post may contain affiliate links. You can read my full affiliate disclosure here.
How Does The Bible Define Identity?
'You are 'deeply loved' the Bible whispers clearly, just listen. 
In the very beginning, God created all you needed on this planet before he made you, you were not a work in progress but a perfect creation, divinely conceived, ideally placed. 
"So God created man in his own image, in the image of God created he him; male and female created he them." Genesis 1:27 
Adam and Eve were given the choice of genuine friendship with God, but they chose differently. God offered it all, but it came with an instruction manual that Adam and Eve chose to ignore. When presented with Satan's luring empty promises, they decided to dump the manual and go against God's boundaries.  
By dying on the cross, Jesus redeemed us from sin paving a way for us to be brought back to the father. God offered his only son Jesus Christ who paid ultimate price for our sins.
" For God so loved the world, that he gave his only begotten Son, that whosoever believeth in him should not perish, but have everlasting life." John 3:16
Bible Stories About Identity In Christ
So far, we have seen that we are lovingly created. In the grand universe, God wanted you. No other can replace you. And here he is inviting you back into a relationship with Him, a lasting one. 
If you haven't accepted His invitation, now it is still valid, He won't force you to follow Him. Love doesn't force. Love only offers and sacrifices itself. You are very loved and very valuable. 
The same amazing God who gave freedom to Adam and Eve to choose is ready now, ready to bless you. God has made you intentionally for a well-defined purpose.
We need to examine our hearts and see whom we truly serve. Let's think of Saul. He was convinced he was doing God's will, but he was actually going full speed against it. Once he's met with the risen Christ on the road of Damascus, his life turned 180 degrees (Acts 22:1-10). It's vital to really know whom we serve. Paul got it wrong until his encounter with Christ.
If you enjoy a relationship with Christ, you are allowing yourself to be double loved. Yes, you are created by God for a purpose, you are loved and wanted. In Christ we have redemption through His blood, the forgiveness of our trespasses, according to the riches of His grace.
Bible Verses About Identity In Christ
I remember being hugely marginalized and mistreated as a child from a Christian household in Communist Romania. My family and other Christians were seen as state enemies. I was frustrated because I knew deep down in my heart I wasn't a Christian. I hadn't committed my life to Christ at that time.
Later on in my childhood, I understood the power of Christ and who I really was in Him. The frustration with teachers and leaders disappeared, and compassion took its place. I started praying for them, thinking, if they only knew how amazing it was to belong to Christ. Once I became a Christian, my viewpoint changed and I started to ground my identity in Christ.
Realizing who we are in Christ is understanding mercy and having the ability to extend mercy. Knowing our own value helps us see God's heart for those with which we interact. Yes, being hidden in Christ, that's your true identity. In Christ, you are truly enough and his grace is sufficient for you. 
Here are 10 uplifting Bible verses about identity in Christ, these have all been taken from the King James Version.
"I will praise thee; for I am fearfully and wonderfully made: marvellous are thy works; and that my soul knoweth right well." Psalms 139:14

"For as many as are led by the Spirit of God, they are the sons of God." Romans 8:14

"For we are his workmanship, created in Christ Jesus unto good works, which God hath before ordained that we should walk in them." Ephesians 2:10

"Before I formed thee in the belly I knew thee; and before thou camest forth out of the womb I sanctified thee, and I ordained thee a prophet unto the nations." Jeremiah 1:5

"But ye are a chosen generation, a royal priesthood, an holy nation, a peculiar people; that ye should shew forth the praises of him who hath called you out of darkness into his marvellous light;" 1 Peter 2:9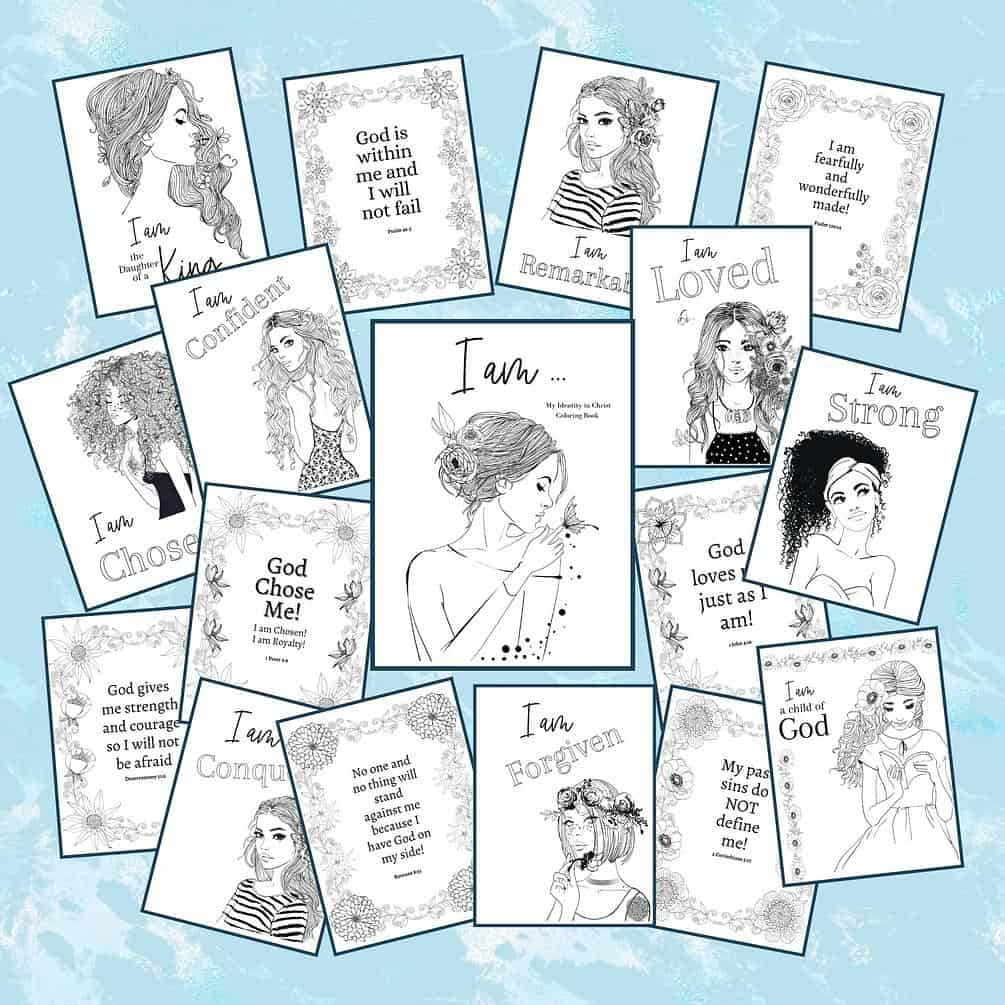 Identity In Christ Verses
The Bible says: taste and see that the Lord is good. You'll never know the taste of any food unless you physically try it. No explanation in the world would suffice for you to gain that knowledge. 
And once you belong to God the Bible describes the process as being born again. Born of God. His Spirit will dwell in you if you invite Christ in. You start breathing for the first time. There's no way back into the womb. You are alive in Christ. You are a new creation. You can't experience this unless you take the plunge and discover who you really are.
"Behold, what manner of love the Father hath bestowed upon us, that we should be called the sons of God: therefore the world knoweth us not, because it knew him not." 1 John 3:1

"We love him, because he first loved us." 1 John 4:19

"For ye are bought with a price: therefore glorify God in your body, and in your spirit, which are God's." 1 Corinthians 6:20

'Who can find a virtuous woman? for her price is far above rubies." Proverbs 31:10

"Now then we are ambassadors for Christ, as though God did beseech you by us: we pray you in Christ's stead, be ye reconciled to God." 2 Corinthians 5:20
Scriptures on Identity in Christ
Satan endeavors to make us doubt our identity in Christ. When these negative thoughts arise, I want to encourage you to silence them with truths from the word of God. When you are feeling overwhelmed or discouraged, the above verses on identity in Christ will speak truth into your life. You are who God says you are! What are some of your favorite go to Bible verses about identity in Christ? Drop them in the comments below!
Similar Articles You May Like
Bible Verses For A Broken Heart