23 Bible Verses About Joy In The Lord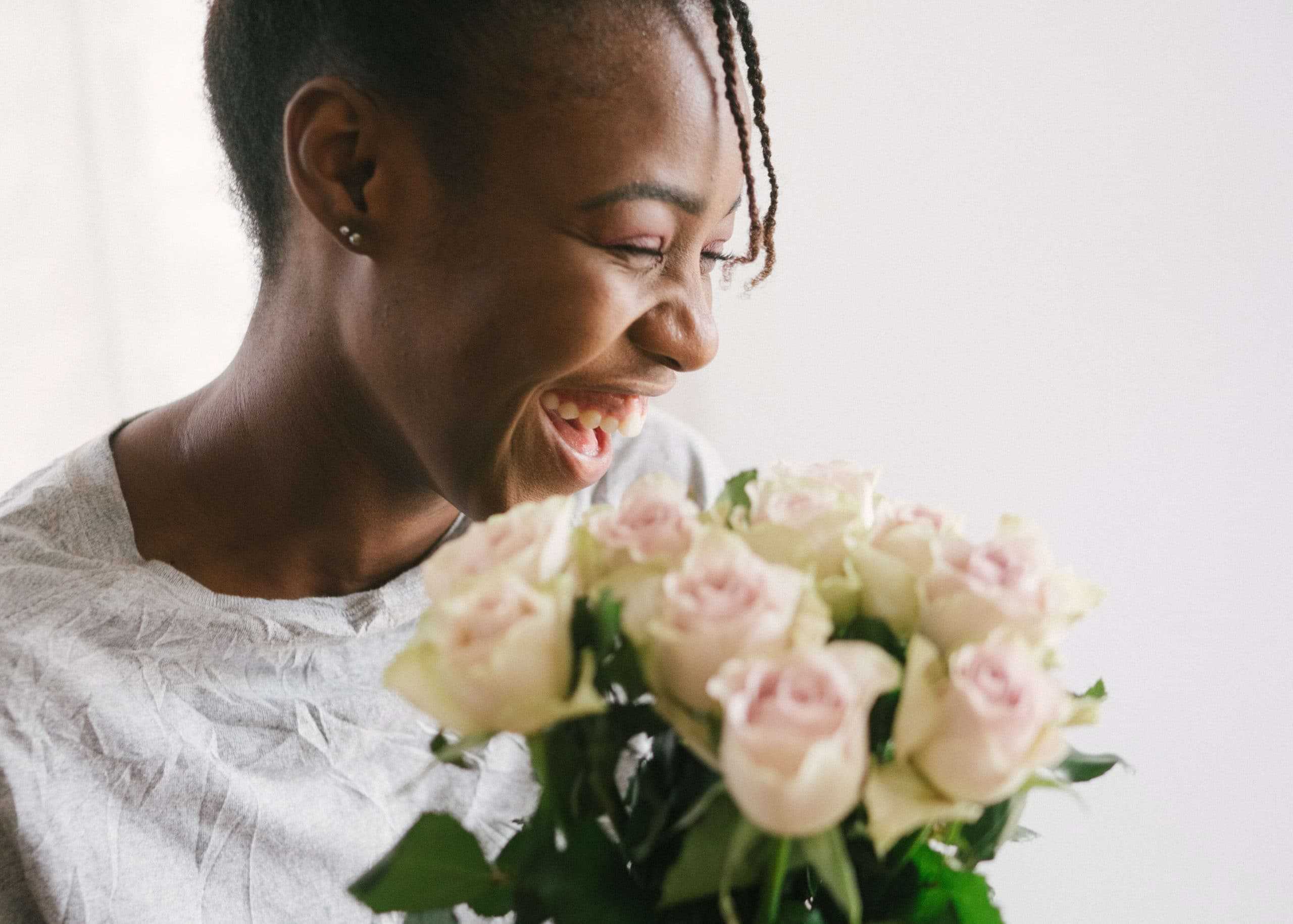 Have you ever been surprised at the joy someone else expresses?  Maybe someone seemed to be fascinated by something you find very trivial.  Perhaps someone you know appears so happy, and you wonder how that can be because you know that person is in pain.
Children dealing with difficult circumstances often surprise me with their ability to choose joy.  They still celebrate every lost tooth.  They rejoice in life's details, such as the treads their shoes make after they have walked through a puddle; the beauty of a full moon; that cakes double in size as they are baked; the fun of being splashed or tickled.
Adults who have very little as far as worldly possessions and people who have gone through great loss often surprise me with their happy attitudes.  Parents who have lost a child find delight in spending time with other children have wowed me.  I have been amazed by stories from missionaries to third-world countries who have described the joy they saw amongst Christians living under conditions of poverty and persecution.  In today's post, we will explore 23 Bible verses about joy in the Lord.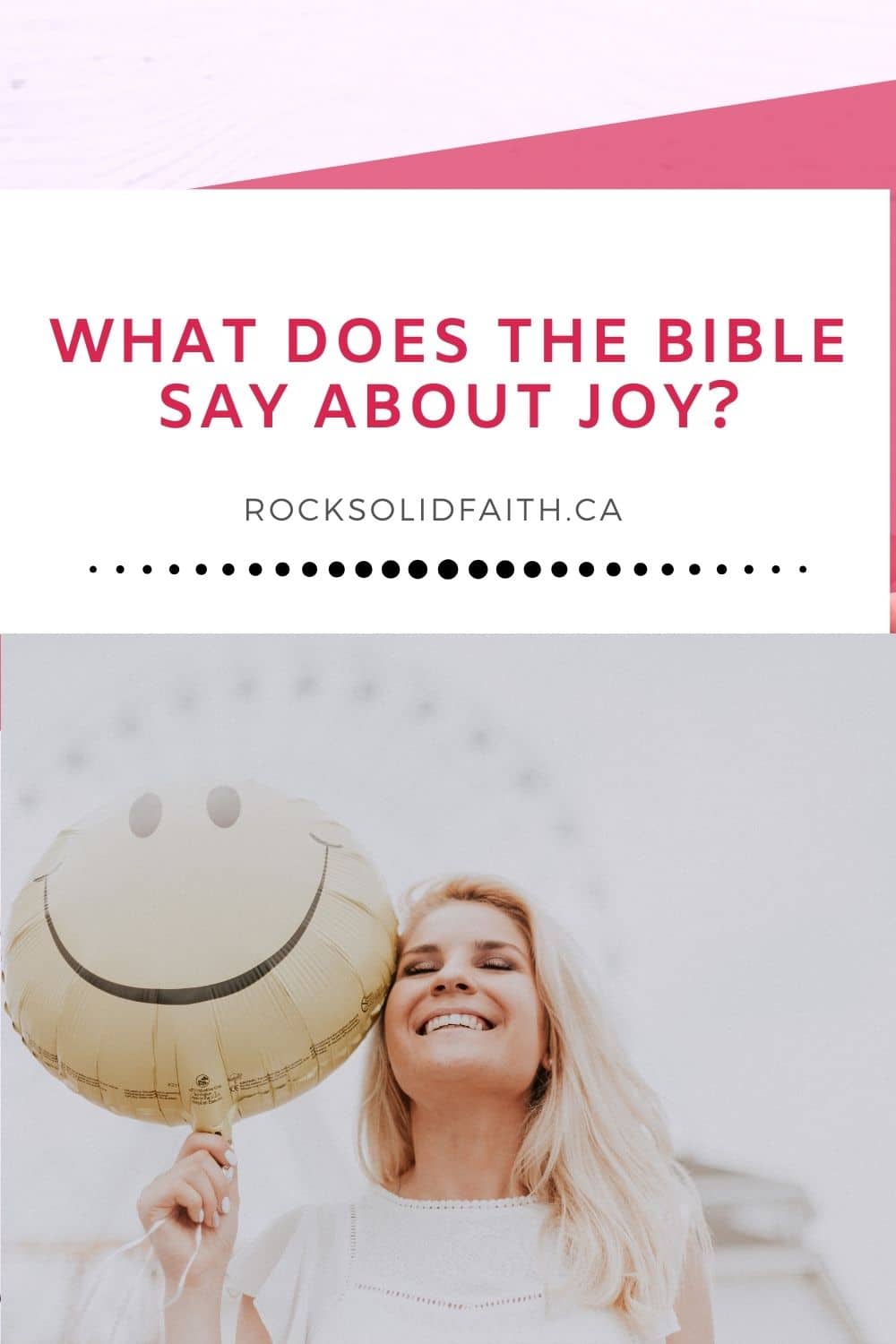 This post may contain affiliate links. You can read my full affiliate disclosure here.
What Does The Bible Say About Joy?
The Apostle Paul was a great example of a person who suffered greatly but continued to have joy.  His list of the terrible things he had gone through is extensive and hard to imagine. It includes multiple beatings and shipwrecks, going hungry and being sleep deprived, being in constant danger, and not having proper clothing and shelter.
It was while Paul was in prison that he wrote his letter to the Philippians and DOUBLE-commanded them to choose joy, "Rejoice in the Lord always; again I will say, rejoice." (Philippians 4:4-8 ESV)  Let's take a look at how Paul was able to give his readers such a command.
First, what is biblical joy? Jeremiah 31:13 could be used as a word study to learn the synonyms and antonyms of joy: "Then shall the young women rejoice in the dance, and the young men and the old shall be merry.  I will turn their mourning into joy; I will comfort them, and give them gladness for sorrow."  As we look at the parallelism, we see that rejoicing, merriment, joy, and gladness are synonymous and that these are in contrast to mourning and sorrow.  
Joy In the Bible
The Bible speaks of two categories of joy.  There is the temporary and worldly joy that Hebrews 11:25 mentions when it talks about Moses giving up the "fleeting pleasures of sin."  Then there is the lasting, godly joy that is a supernatural quality given to believers by the Holy Spirit, as listed as a fruit of the Spirit in Galatians 5:22.  This second type of joy is the joy that can be chosen and felt regardless of earthly circumstances. 
So, is it truly possible to feel joy despite terrible circumstances?  Yes!  We know that God would not have had Paul write a command such as "Rejoice in the Lord always" if it were impossible to feel joy during suffering.  Plus, we have seen it to be true in believers who have themselves rejoiced during trials.  One example I always think of is Corrie ten Boom and her sister rejoicing about the fleas in their extermination camp during the Holocaust. 
Corrie was whining about the terrible conditions in their barracks – bad enough that their living conditions were filthy and filled with stench, but the abundance of fleas was more than Corrie could hack.  Her sister Betsy reminded her of 1 Thessalonians 5:18 —  that they were to give thanks in all circumstances.  After that, the sisters deliberately took time to thank God for the fleas on multiple occasions. 
Did they suffer due to the fleas?  Yes.  They had to deal with constant itching and scabbing.  It sounds like the fleas were jumping everywhere, that there were clouds of them.  The sisters' thankful prayers didn't take away the fleas, but their prayers helped adjust their attitudes. 
Bible Verses About Joy In Suffering
As I was looking up scripture regarding joy in suffering, I found over 100 verses related to this topic.  God knew that choosing joy despite our circumstances would be a challenging topic, so He made sure it was addressed again and again throughout His word!  He made sure that we would know that our trials have a purpose and that we could rejoice that the suffering would not last forever.  
One main reason scripture tells us as to why we should rejoice during trials is that our problems are character-building. James 1:2-4 and Romans 5:3-5 list the Christlike characteristics that we develop during trials:  steadfastness, endurance, and hopefulness.  2 Corinthians 12:9 talks about our weakness allowing the power of Christ to work through us.  1 Peter 1:7 tells us that trials will test our faith as though by fire and that the character those trials uncover is more precious than gold, as qualities of Jesus are revealed in our nature.  
Bible Verses About Joy In The Morning
Again and again, scripture reminds us that our trials are so temporary compared to all eternity and that eternity with our Savior in Heaven will be filled with glory beyond comparison.  We are reminded many times to rejoice in sharing the suffering of Christ and that one day we will be glorified with him.
"And if children, then heirs; heirs of God, and joint-heirs with Christ; if so be that we suffer with him, that we may be also glorified together." Romans 8:17
"Blessed are ye, when men shall hate you, and when they shall separate you from their company, and shall reproach you, and cast out your name as evil, for the Son of man's sake. Rejoice ye in that day, and leap for joy: for, behold, your reward is great in heaven: for in the like manner did their fathers unto the prophets." Luke 6:22-23
"But rejoice, inasmuch as ye are partakers of Christ's sufferings; that, when his glory shall be revealed, ye may be glad also with exceeding joy." 1 Peter 4:13
"But the God of all grace, who hath called us unto his eternal glory by Christ Jesus, after that ye have suffered a while, make you perfect, stablish, strengthen, settle you." 1 Peter 5:10
" Thou wilt shew me the path of life: in thy presence is fulness of joy; at thy right hand there are pleasures for evermore." Psalm 16:11)
When Corrie ten Boom and her sister obeyed 1 Thessalonians 5:16-18, "Be joyful always; pray continually; give thanks in all circumstances for this is God's will for you in Christ Jesus," they didn't know the whole story. It wasn't until months later that the sisters discovered that the reason the guards in their barracks had not assaulted them and the reason they had had the freedom to worship God freely and to share from God's word was due to this flea infestation. Because they had such an obvious flea issue, the guards with evil intents had stayed away from the worst of all the camp facilities.  Those very fleas were God's protective hedge around these women of God. 
Those fleas bring to mind many scriptures on the connection between joy and thankfulness:  being thankful reveals our reasons for joy and helps us feel the emotion of joy. Regardless of our circumstances, we can always find joy in knowing that God's love endures forever (Psalm 136:1), for all the good and perfect gifts that God has given us (James 1:17, Ephesians 1:3) and that we have an abundant life with Christ (John 10:10). 
As Romans 8:28 teaches, we can feel joy knowing that our loving God will work out everything in our lives for good, just like He used the fleas to protect the ten Boom sisters.   And, ultimately, even if every good thing appears to have been taken away, we can rejoice in our salvation — this amazing gift from God who sacrificed his son for all of us despite our unworthiness (Romans 6:23).  
Best Bible Verses About Joy
Way back in the 5th century BC, Nehemiah and other Jewish people returned to Jerusalem after their release from captivity under King Artaxerxes.  You would think they would have been rejoicing because they were finally free.  Instead, as they all gathered together to listen to Ezra read the Law, they began to weep and mourn (Nehemiah 8).
The Law being read by Ezra was like a mirror showing them how far their behavior had been from the will of God.  The Israelites recognized their ugliness within, and it made them sob for the sins that they had committed. Perhaps they realized how separated from God their sin had made them. That is when Nehemiah said to them, "Do not grieve, for the joy of the Lord is your strength," 
As you reflect on what place joy has in your life and possibly commit to choosing joy on a more regular basis, take a moment to ponder salvation.  If you have called on Jesus Christ to be your Savior and Lord, then the joy of the Lord is your strength.  As Zephaniah 3:17 says, you have a mighty savior who takes delight in you with gladness, and with his love, he will calm all your fears.