15 Top Bible Verses About Light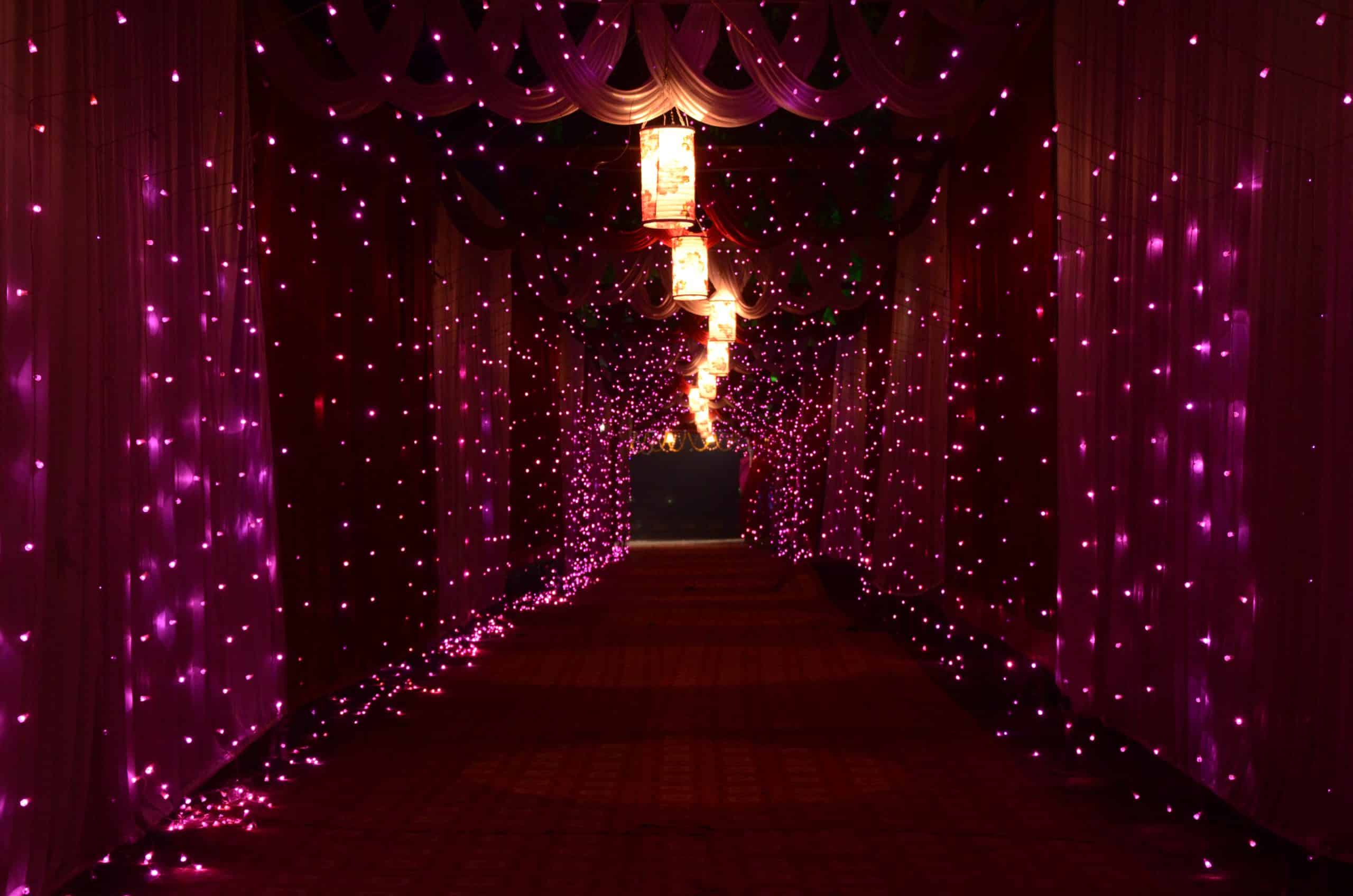 We all need light in our life, both figuratively and literally. But did you know that there are more than 200 verses about light in the Bible? The Bible can speak to us about different forms of light and bring an awareness of God's presence. From physical and spiritual aspects to creative ideas, words from the good book provide comfort and insight into ways we can find hope despite darkness around us. In this blog post, we will look at some of our favorite bible verses about light — as well as how they relate to our lives.
This post may contain affiliate links. You can read my full affiliate disclosure here.
What does the Bible say about Light?
The Bible talks about light in a multitude of ways; from the creation of light at the beginning of time, to references throughout scripture symbolizing God's presence, goodness, and protection. The book of Genesis says "And God said, Let there be light: and there was light" (Genesis 1:3 KJV), giving us insight to the Lord's power. Jesus famously refers to himself as "the Light of the world" (John 8:12 NKJV). This image is used often in the New Testament, representing his role as a guide through life's complexities, struggles, and uncertainties. Ultimately, what the Bible teaches us about light is that it is good and holy; staying in its warm embrace means stepping out of ignorance and into knowledge.
Bible Verses About Light
The Bible is full of wisdom and instruction about how to live a life illuminated by faith. One way to study this Biblical guidance is with verses about light. The Bible uses light as a metaphor for goodness, beauty, truth, and power. With these verses in mind, we can learn to be instruments of brightness and clarity in the world around us. Some of the most popular Bible verses on light include Psalm 139:11-12 – "If I say, "Surely the darkness will overtake me," even the night will be bright around me; indeed, the darkness will not hide from You, but the night shines as the day; the darkness and light are both alike to you." Other such passages can be found throughout various books of the Bible.
Matthew 4:16
"16 The people which sat in darkness saw great light; and to them which sat in the region and shadow of death light is sprung up." Matthew 4:16 KJV
John 1:5
"5 And the light shineth in darkness; and the darkness comprehended it not." John 1:5 KJV
John 8:12
"12 Then spake Jesus again unto them, saying, I am the light of the world: he that followeth me shall not walk in darkness, but shall have the light of life." John 8:12 KJV
Genesis 1:3
"3 And God said, Let there be light: and there was light." Genesis 1:3 KJV
Psalm 27:1
"The Lord is my light and my salvation; whom shall I fear? the Lord is the strength of my life; of whom shall I be afraid?" Psalm 27:1 KJV
John 12:35-37
"35 Then Jesus said unto them, Yet a little while is the light with you. Walk while ye have the light, lest darkness come upon you: for he that walketh in darkness knoweth not whither he goeth. 36 While ye have light, believe in the light, that ye may be the children of light. These things spake Jesus, and departed, and did hide himself from them. 37 But though he had done so many miracles before them, yet they believed not on him: John 12:35-37 KJV
Isaiah 60:1
"Arise, shine; for thy light is come, and the glory of the Lord is risen upon thee." Isaiah 60:1 KJV
Psalm 37:5-6
"5 Commit thy way unto the Lord; trust also in him; and he shall bring it to pass. 6 And he shall bring forth thy righteousness as the light, and thy judgment as the noonday. Psalm 37:5-6 KJV
2 Corinthians 6:14
"14 Be ye not unequally yoked together with unbelievers: for what fellowship hath righteousness with unrighteousness? and what communion hath light with darkness?"
James 1:17
"17 Every good gift and every perfect gift is from above, and cometh down from the Father of lights, with whom is no variableness, neither shadow of turning." James 1:17 KJV
1 Peter 2:9
"9 But ye are a chosen generation, a royal priesthood, an holy nation, a peculiar people; that ye should shew forth the praises of him who hath called you out of darkness into his marvellous light;" 1 Peter 2:9 KJV
Ecclesiastes 2:13
"13 Then I saw that wisdom excelleth folly, as far as light excelleth darkness." Ecclesiastes 2:13 KJV
Revelation 21:23
"23 And the city had no need of the sun, neither of the moon, to shine in it: for the glory of God did lighten it, and the Lamb is the light thereof." Revelation 21:23 KJV
The next time you're feeling lost, remember that there is always a source of light available to guide you. God is with you every step of the way and his word provides comfort and hope when we need it most. What are some of your favorite bible verses about light? Let us know in the comments below!
Additional Bible Verses You May Like
15 Interesting Bible Verses About The Sun