15 Uplifting Bible Verses About Perseverance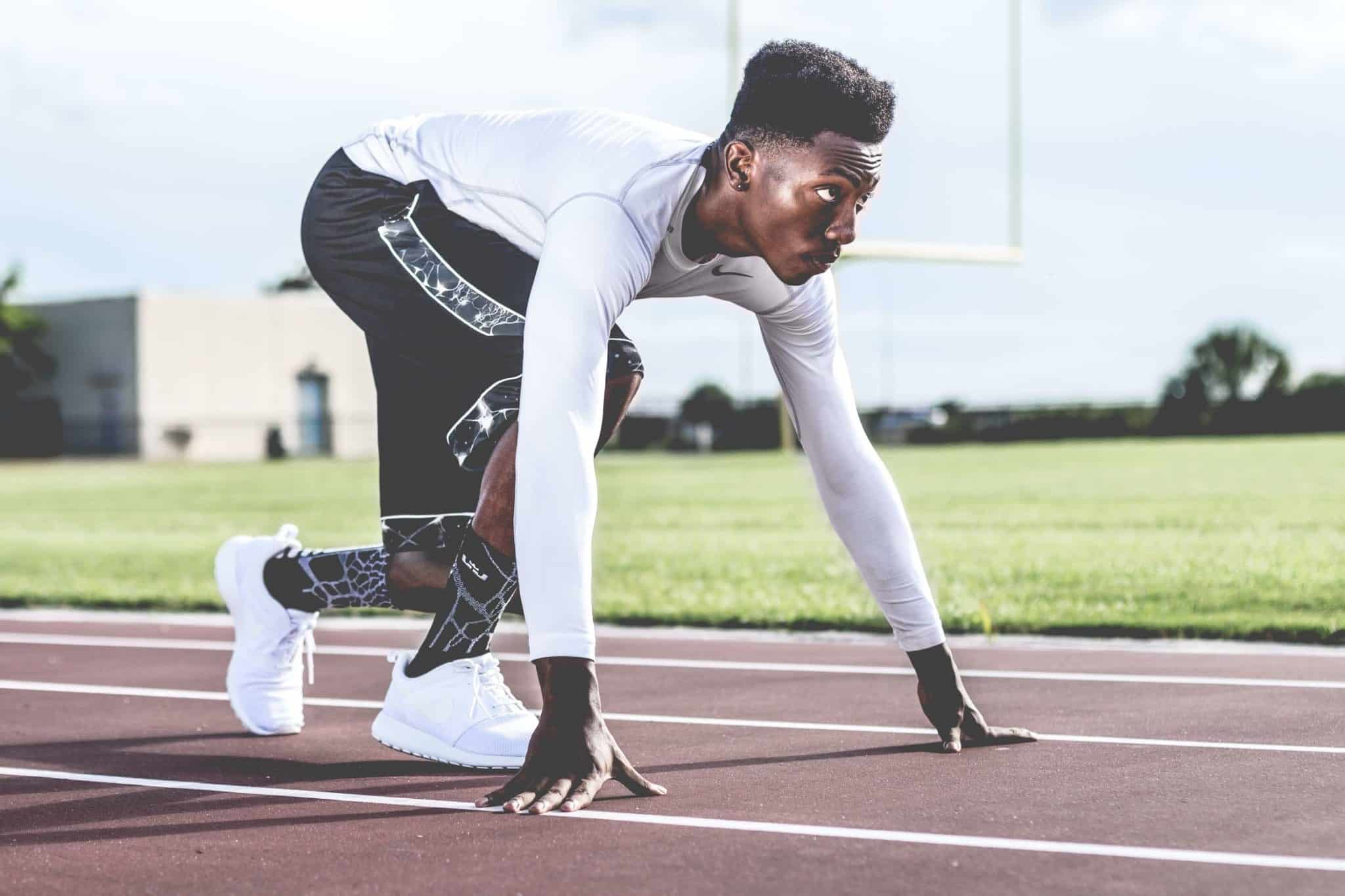 Looking for Bible verses about perseverance? We all need a bit of extra strength and motivation to get through tough times. Whether it's an illness, difficult job situation, or personal challenges, we can often find comfort and inspiration in our faith. Luckily, the Bible is full of encouraging verses and stories that remind us to be hopeful even when life seems unfair or overwhelming; this includes scriptures about perseverance.
As believers, having hope that God will see us through anything is essential for living a life of joy and purpose. In this blog post we'll explore some of the most powerful bible verses about persevering through hard times both big and small.
This post may contain affiliate links. You can read my full affiliate disclosure here.
What Does the Bible Say About Perseverance?
Do you ever feel like giving up or losing hope in tough times? It can be hard to stay persistent and motivated when life throws challenge after challenge our way. Fortunately, the Bible is filled with examples of perseverance that provide us with inspiration during such times.
In this blog post, we'll explore what the Bible has to say about perseverance, looking at stories from both Old Testament and New Testament scriptures that show how God helps those who have faith in Him get through difficult circumstances. We'll also discuss how these scriptures can help encourage and strengthen us today as we strive to persevere through similar struggles.
Examples of Perseverance in the Bible
Examples of perseverance in the Bible can be found throughout scripture. From Abraham and Sarah's journey to start anew and have a son, to David standing up against seemingly insurmountable odds and facing Goliath, stories of courage and faith are plentiful in the Bible.
Examples such as Noah, whom God tasked with building an ark to survive a massive flood; Rahab, a woman who saved two Jewish men in Jericho out of loyalty for their people; Joseph, dreaming big dreams only to later be thrown into slavery under Potiphar's house before being exalted for interpreting Pharaoh's dream in prison; and Job whose resilience allowed him to experience restoration even after losing so much. All these examples remind us that no matter how trying times may become, God will always remain faithful and provide help if we put our trust in Him.
Bible Verses About Perseverance
Bible verses about perseverance are inspiring reminders that as long as we stay committed to remaining hopeful and putting our trust in God, there is no challenge too great for us to overcome. These Bible passages remind us that with pure heart and strong fortitude, anything is possible.
Bible verses like Romans 5:3-4 speak of the power of endurance prevailing over sufferings, while James 1:2-4 advise Christians not to let trials and tribulations shake their faith. From Philippians 4:13 to Matthew 19:26, these Bible verses motivate believers to relentlessly pursue their goals despite any difficulties they may face along the way. Ultimately, Bible verses about perseverance give hope that by trusting in God's plan and grace, we will eventually see a brighter future.
The following Bible verses about perseverance have all been taken from the King James Version. Feel free to use a website like Bible Gateway to look up the verses in different translations.
Hebrews 12:1
"Therefore we also, since we are surrounded by so great a cloud of witnesses, let us lay aside every weight, and the sin which so easily ensnares us, and let us run with endurance the race that is set before us," Hebrews 12:1 NKJV
James 1:12
"Blessed is the man who endures temptation; for when he has been approved, he will receive the crown of life which the Lord has promised to those who love Him." James 1:12 NKJV
Romans 5:2-5
" through whom also we have access by faith into this grace in which we stand, and rejoice in hope of the glory of God. 3 And not only that, but we also glory in tribulations, knowing that tribulation produces perseverance; 4 and perseverance, character; and character, hope. 5 Now hope does not disappoint, because the love of God has been poured out in our hearts by the Holy Spirit who was given to us." Romans 5:2-5 NKJV
Galatians 6:9
"And let us not grow weary while doing good, for in due season we shall reap if we do not lose heart." Galatians 6:9 NKJV
Philippians 3:13-14
"Brethren, I do not count myself to have apprehended; but one thing I do, forgetting those things which are behind and reaching forward to those things which are ahead, 14 I press toward the goal for the prize of the upward call of God in Christ Jesus." Philippians 3:13-14 NKJV
Hebrews 12:2
"looking unto Jesus, the author and finisher of our faith, who for the joy that was set before Him endured the cross, despising the shame, and has sat down at the right hand of the throne of God." Hebrews 12:2 NKJV
Romans 5:3-5
" And not only that, but we also glory in tribulations, knowing that tribulation produces perseverance; 4 and perseverance, character; and character, hope. 5 Now hope does not disappoint, because the love of God has been poured out in our hearts by the Holy Spirit who was given to us." Romans 5:3-5 NKJV
James 1:2-4
"My brethren, count it all joy when you fall into various trials, 3 knowing that the testing of your faith produces patience. 4 But let patience have its perfect work, that you may be perfect and complete, lacking nothing." James 1:2-4 NKJV
Revelation 2:10
"Do not fear any of those things which you are about to suffer. Indeed, the devil is about to throw some of you into prison, that you may be tested, and you will have tribulation ten days. Be faithful until death, and I will give you the crown of life." Revelation 2:10 NKJV
Philippians 1:6
"being confident of this very thing, that He who has begun a good work in you will complete it until the day of Jesus Christ;" Philippians 1:6 NKJV
Revelation 2:19
"I know your works, love, service, faith, and your patience; and as for your works, the last are more than the first." Revelation 2:19 NKJV
Revelation 2:2-3
"I know your works, your labor, your patience, and that you cannot bear those who are evil. And you have tested those who say they are apostles and are not, and have found them liars; 3 and you have persevered and have patience, and have labored for My name's sake and have not become weary." Revelation 2:2-3 NKJV
Romans 2:7
"eternal life to those who by patient continuance in doing good seek for glory, honor, and immortality;" Romans 2:7 NKJ
Hebrews 10:36
" For you have need of endurance, so that after you have done the will of God, you may receive the promise:" Hebrews 10:36 NKJV
Bible Verses For Perseverance
Bible verses for perseverance provide reminders that when tough times come our way, we should stay strong in faith and keep pressing forward on our journey toward greater purpose and fulfillment.
Bible passages such as Romans 8:28, Philippians 4:6-7, James 1:12, Hebrews 10:36, Isaiah 40:31 and James 1:2-4 provide insight into the importance of challenging ourselves to persevere through difficult moments in life and reminding us that with faith, we can make it through.
While we all hope that life will be easy and free of struggle, the reality is that difficult times are inevitable. However, as believers, we can find comfort in knowing that God is with us always and He will help us persevere. The next time you face a challenge big or small, remember these bible verses about perseverance and let them encourage you to keep going even when things are tough.
Additional Articles You May Like
13 Motivational Bible Verses About Hard Work
15 Comforting Bible Verses About Peace