15 Encouraging Bible Verses About Seasons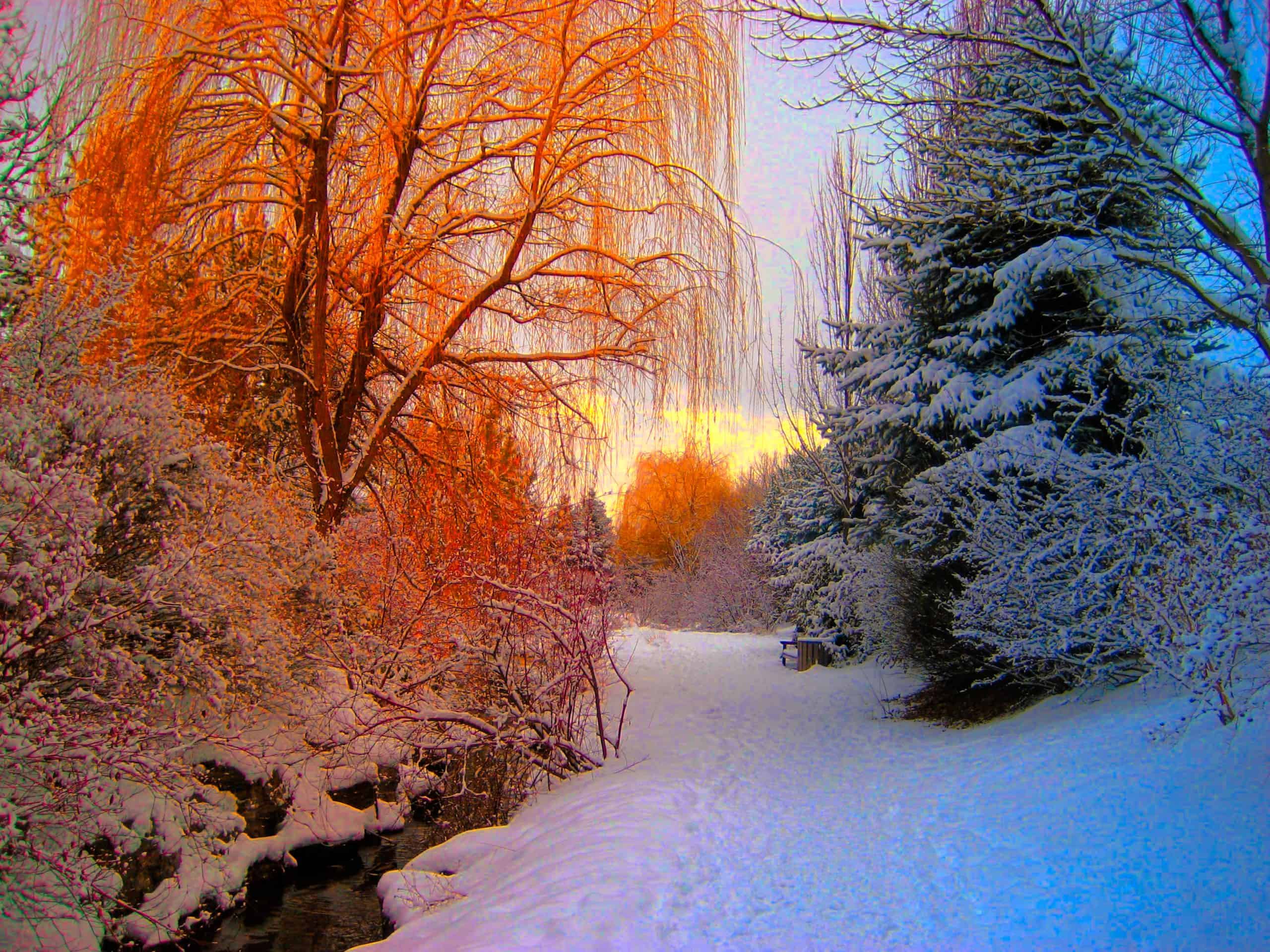 Looking for Bible verses about seasons? As the seasons change, our lives can become chaotic. The joy of sunny summer days gives way to cold winter evenings and amidst all this chaos we look for ways to find peace and serenity. One source we often turn to is the Bible and its many inspiring verses about seasons. Here are some uplifting scriptures from the Bible that will help you through these changing times by offering understanding, comfort, strength, and faith during every season of your life.
This post may contain affiliate links. You can read my full affiliate disclosure here.
What Does The Bible Say About Seasons?
According to the Bible, the change of the seasons is a natural part of life. Each season has a special purpose and brings something different – the winter has snow and cold, fall reveals changing leaves, spring brings flowers and warmer days, and summer lays out long hours of sunshine.
In Ecclesiastes 3:1-8, the author reminds us that "To every thing there is a season…" What this means is that there is a time for everything in life – summer for warmth and joy, fall for harvesting and gathering together, winter for restful contemplation, and spring for a new beginning. Every moment of our lives should be cherished as it is part of the ongoing transformation in our lives.
Bible verses about seasons are important because they remind us of the beauty and the purpose of each season. They can help bring us comfort in times of difficulty, and remind us to be thankful for the blessings each season brings. They can also help us to recognize the importance of being mindful of God's plan for the changing seasons, and to remember to celebrate the joy of each season. Bible verses are a powerful reminder that each season is an opportunity to grow closer to God and reflect on His love and mercy.
Bible Verses About Seasons
Bible Verses About Seasons can provide us comfort and peace amid difficult times and encourage us to find joy in new seasons of our lives. By studying passages from the Bible, we can better appreciate what God has to offer us as we reflect on life's changing circumstances. Bible verses about seasons show us that God is watching over us no matter what comes our way and He reminds us to put our hope in him. Whether we experience a season of healing or growth, reviewing Bible verses about seasons provides words of encouragement through all the transitions of life. Here are some of our favorite Bible verses about seasons, consider using a website like Bible Gateway to look up the verses in different translations.
Daniel 2:21
"21 And he changeth the times and the seasons: he removeth kings, and setteth up kings: he giveth wisdom unto the wise, and knowledge to them that know understanding:" Daniel 2:21 KJV
Genesis 8:22
"22 While the earth remaineth, seedtime and harvest, and cold and heat, and summer and winter, and day and night shall not cease." Genesis 8:22 KJV
Galatians 6:9
"9 And let us not be weary in well doing: for in due season we shall reap, if we faint not." Galatians 6:9 KJV
Bible Verses On Seasons
Bible verses are a great source of motivation and reflection, no matter what season. Bible verses about seasons give us a perspective on how God views this changing beauty in nature, as well as how He sees His children living their lives over the span of life's four seasons. Bible verses on seasons often express that times will be hard but ultimately we must follow God's will and trust Him with our lives no matter what.
For example, Ecclesiastes 3:1-8 expresses "that [God] has placed eternity in the hearts of men; yet they cannot fathom what God has done from beginning to end." This Scripture encourages us to not waste time trying to figure out every detail of life, but rather to trust our Heavenly Father during each season of life. Bible verses on seasons provide comfort and wisdom as we go through each stage of our spiritual journey.
Acts 1:7
"7 And he said unto them, It is not for you to know the times or the seasons, which the Father hath put in his own power." Acts 1:7 KJV
Psalm 104:19
"19 He appointed the moon for seasons: the sun knoweth his going down." Psalm 104:19 KJV
Psalm 1:3
"3 And he shall be like a tree planted by the rivers of water, that bringeth forth his fruit in his season; his leaf also shall not wither; and whatsoever he doeth shall prosper." Psalm 1:3 KJV
Genesis 1:14
"14 And God said, Let there be lights in the firmament of the heaven to divide the day from the night; and let them be for signs, and for seasons, and for days, and years:" Genesis 1:14 KJV
1 Thessalonians 5:1
"But of the times and the seasons, brethren, ye have no need that I write unto you." 1 Thessalonians 5:1 KJV
2 Timothy 4:2
"2 Preach the word; be instant in season, out of season; reprove, rebuke, exhort with all long suffering and doctrine." 2 Timothy 4:2 KJV
Ecclesiastes 3:11
"11 He hath made every thing beautiful in his time: also he hath set the world in their heart, so that no man can find out the work that God maketh from the beginning to the end." Ecclesiastes 3:11 KJV
Galatians 1:14
"14 And profited in the Jews' religion above many my equals in mine own nation, being more exceedingly zealous of the traditions of my fathers." Galatians 1:14 KJV
Scripture About Seasons
Scripture About Seasons offers a unique perspective on how each season should be viewed and celebrated. Scripture shows us how to view nature and the environment in a reverent, thankful manner. Scripture makes references to what we can experience during different seasons—for example, in Ecclesiastes 3:1-8 it talks about enjoying each season for its own special beauty and gifts that come with it. Scripture serves as an inspirational resource for grasping the joy of living life and reflecting on it, reminding us that each season of life brings forth a new opportunity to learn from our experiences both good and bad. Scripture About Seasons also reminds us that life is fragile and temporary, but has meaning if we can appreciate the time we have here on earth.
No matter what season you find yourself in, God is always with you. By reflecting on these Bible verses about seasons, you can receive the peace, strength, and comfort that you need to make it through whatever life throws your way. What are some of your favorite scriptures about seasons? How have they helped you during difficult times? Share your thoughts and stories in the comments below as we encourage and support each other through this journey called life!