Self-Care: Selfish or Sacred? 12 Eye-Opening Bible Verses About Self-Care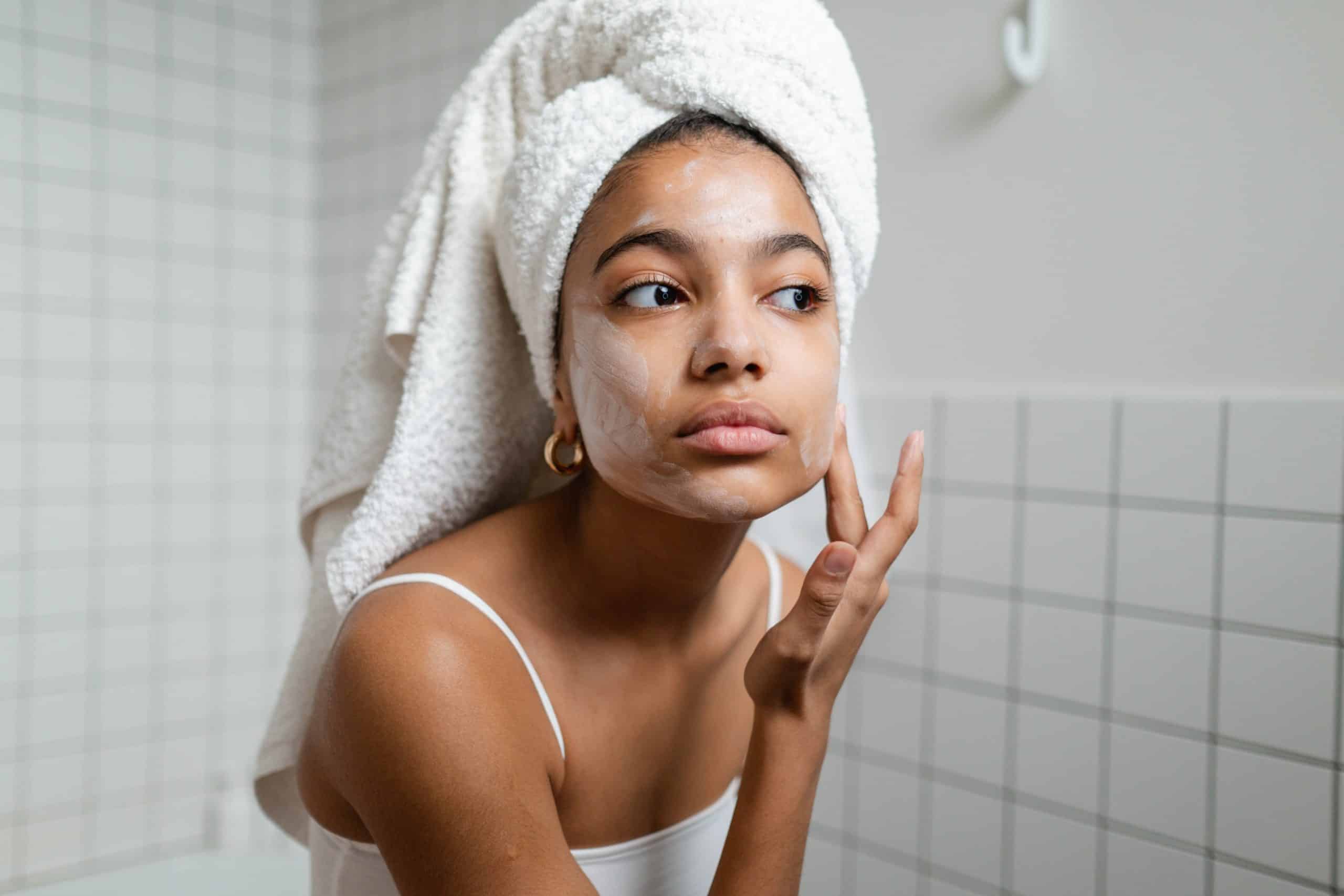 Looking for Bible verses about self-care? Amid the tragedies and concerns of the pandemic, God used this health crisis to redirect priorities. Many people discovered that the mental health of isolated individuals needed as much care and attention as their physical ailments. Our society's high rates of depression, anxiety and suicide continue to climb.
During the pandemic months of overcrowded hospitals, medical professionals realized the vital importance of self-care for themselves as well as their patients. But what is meant by this term? Is self-care a purely secular practice, much like the self- help movement?
Shouldn't Christians rely on Jesus' complete care for all their needs? Are there Bible verses about self-care? Let's dive in!
This post may contain affiliate links. You can read my full affiliate disclosure here.
What is Self-Care?
"Take care of yourself!" is a common conversational ending to a visit. When I say it to my 93-year-old dad, it implies the healthy things I have just reminded him to do: take your medications, get enough sleep, eat, and drink something nutritious, continue your Bible reading habit, go outside for a while each day and call or visit the neighbors.
As long as he continues to live independently, he needs to practice self-care even when his loving daughter doesn't remind him. Self-care is how we adequately meet the needs of our God-given body, mind, and soul.
Relational needs are also a part of who we are, even among those who have more of an introverted personality. A secular definition of self-care connects one's physical, psychological, safety and love/belonging needs for a balanced, self-actualized life.
Should Christians Practice Self-Care?
Thanks to Jesus' sacrificial life, death and resurrection victory, each Christian can take comfort in Christ's presence, protection and provisions. Shouldn't our focus then be on denying ourselves, taking up our cross and following him (Matthew 16:24)?
Noting the importance of studying God's Word (2 Timothy 2:15) and the urgency of spreading the Gospel (Luke 10:20), wouldn't spending time on building our mind and body muscle be selfishly me-centered? To find answers to these questions, we can look at examples of self-care in the Bible from Moses, Jesus and the Apostle Paul.
What Does the Bible Say About Self-Care?
Do you remember how Moses learned to take care of himself? He had been called by God to lead two million Hebrew slaves out of Egypt. Can you picture the continual lines of people seeking his counsel to solve disputes?
Moses and Self-Care in the Bible
Moses' father-in-law analyzed the situation. "What you are doing is not good. You and these people who come to you will only wear yourselves out." (Exodus 18:17) Jethro then outlined a manageable delegation system and enabled his son-in-law to take breaks.
Jesus and Self-Care in the Bible
"When [Jesus] was twelve years old…he went down to Nazareth with [his parents] and was obedient…And Jesus grew in wisdom and stature, and in favor with God and man." (Luke 2: 42, 51-52) As a child, Jesus disciplined himself to learn the Word, obey his parents (who provided for his body's needs), and developed a dependence on prayer. All of these behaviors are necessary for self-care.
Paul and Self-Care in the Bible
Paul didn't use the term self-care, but he did write definitions of self-discipline and self-control.
"We take captive every thought to make it obedient to Christ." (2 Corinthians 1:5)
"For the grace of God… teaches us to say "No" to ungodliness and worldly passions, and to live self-controlled, upright and godly lives." Titus 2:11-12
"The fruit of the Spirit is love, joy, peace, forbearance, kindness, goodness, faithfulness, gentleness and self-control." (Galatians 5: 22-23) Paul also teaches the propriety of caring for our body, because it is where the Holy Spirit dwells (I Corinthians 6:19).
Bible Verses About Self-Care
Let's explore some additional bible verses about self-care. I encourage you to use a website like Bible Gateway to look up the verses in different translations.
"God blessed the seventh day and made it holy, because on it he rested from the work of creating he had done."
God did not physically need to rest after creating the universe, but he set up the Sabbath pattern to fulfill our needs for rest and worship.
"And when he saw that, he arose, and went for his life, and came to Beersheba, which belongeth to Judah, and left his servant there. But he himself went a day's journey into the wilderness and came and sat down under a juniper tree: and he requested for himself that he might die; and said, It is enough; now, O Lord, take away my life; for I am not better than my fathers."
Can an exhausted, hungry, lonely, and afraid person adequately do the work God calls him to do? When the prophet Elijah heard his life was in danger, "he was afraid and ran…He came to a broom tree, sat down under it and prayed that he might die." (I Kings 19:3-4)
But after sleeping and taking in angel-provided refreshment, he was enabled to talk to the Lord, be strengthened, and continue to serve him. (Read the rest of the chapter for the complete story.) Elijah is a relatable example of the importance of meeting our earthly self-care needs.
King David pens how God knit us together in our mother's womb and we are "fearfully and wonderfully made" (Psalm 139:14). In appreciation of that and being "bought at a price" (I Corinthians 6:20), shouldn't we respectfully care for our mental, physical, relational and spiritual well-being?
"When Jesus saw the crowd around him, he gave orders to cross to the other side of the lake…Then he got into the boat and his disciples followed him. Suddenly a furious storm came up on the lake, so that the waves swept over the boat. But Jesus was sleeping." (Matthew 8:18, 23-24) Jesus took self-care time to get away from crowds and to take a nap. Do we?
Scriptures About Self-Care
The following Scriptures point to examples of and the reasons for disciplined self-care.
"Therefore, rid yourselves of all malice and all deceit, hypocrisy, envy, and slander of every kind. Like newborn babies, crave pure spiritual milk, so that by it you may grow up in your salvation." (I Peter 2:1-3) God wants us to be mature in faith and wise in life applications. This requires Spirit-infused self-control.
"Always be prepared to give an answer to everyone who asks you to give a reason for the hope that is in you. "(I Peter 3:15) People will notice a person who reflects God's light. Mistreating yourself by ignoring your needs will dim that reflection.
"Keep this Book of the Law always on your lips; meditate on it day and night, so that you may be careful to do everything written in it. Then you will be prosperous and successful." (Joshua 1:8) Christian discipline (spiritual care) includes consistent study of God's Word to motivate your will to do his.
Bible Verses About Taking Care of Your Body
Taking care of your body is an important self-care practice. Here are some additional Bible verses about taking care of your body for a scriptural study.
"And do not get drunk on wine, which causes you to lose control. Instead, be filled with the Spirit." (Ephesians 5:18 Evangelical Heritage Version) This passage points out the opposite of self-discipline and encourages us to pursue faith-building opportunities.
"But Martha was distracted by all the preparations that had to be made. She came to [Jesus] and asked, 'Lord, don't you care that my sister has left me to do the work by myself?
Tell her to help me!' 'Martha, Martha,' the Lord answered, 'you are worried and upset about many things, but few things are needed—or indeed only one. Mary has chosen what is better, and it will not be taken away from her." (Luke 10: 40-42) Jesus is lovingly calling Martha away from her busyness to rest and spend time with her Savior.
"For just as each of us has one body with many members, and these members do not all have the same function, so in Christ we, though many, form one body, and each member belongs to all the others.
We have different gifts, according to the grace given to each of us." (Romans 12: 4-6) Discovering and sharing our God-given gifts is a component of self-care that facilitates caring for others.
There are no acceptable reasons to neglect our health by working too much. "It is useless for you to get up early and to work late, worrying about bread to eat, because God grants sleep to the one he loves." (Psalm 127:2 Evangelical Heritage Version)
How Do You Put Christian Self-Care into Practice?
Are you convinced that self-care is part of a Creator-honoring responsibility? My Scriptural study has led me to believe this, but often laziness or self-imposed busyness will interfere with my good intentions. If you can relate to this struggle, try these steps down a healthier path.
List personal self-care goals in the categories of physical, emotional/mental, relational/social, and spiritual health and create a plan to execute them.

Memorize medical and scriptural reasons why these goals are vital.

Establish accountability to pursue these goals (on a timetable of your choosing) with a friend, counselor or by asking for (polite) reminders on social media. You are welcome to remind/encourage me!
Biblical Self-Care?
When we are enslaved to our own misguided priorities and society's busyness (as a sign of success), we easily ignore filling our empty physical, emotional, and spiritual tanks. We glorify our Creator by honoring all of creation, including ourselves.
The second greatest commandment, Jesus said, is "Love your neighbor as yourself." (Matthew 16:24) The Bible gives many examples to encourage loving yourself (through self-care) so that we are able to share Gospel compassion to those around us. With our heavenly Father's guidance, we can know and honor our needs and responsibilities with humble, grateful hearts.
A great resource to dive further into what does the Bible say about self-care is the book Self-Care: Selfish or Sacred: An Interactive Guide to Myths and Misunderstandings this author used her quarantine time to research this question and write in-depth on the topic.
Additional Articles You May Like
30 Day Spiritual Self-Care Challenge