Did Tithing Predate the Law? 30 Insightful Bible Verses About Tithing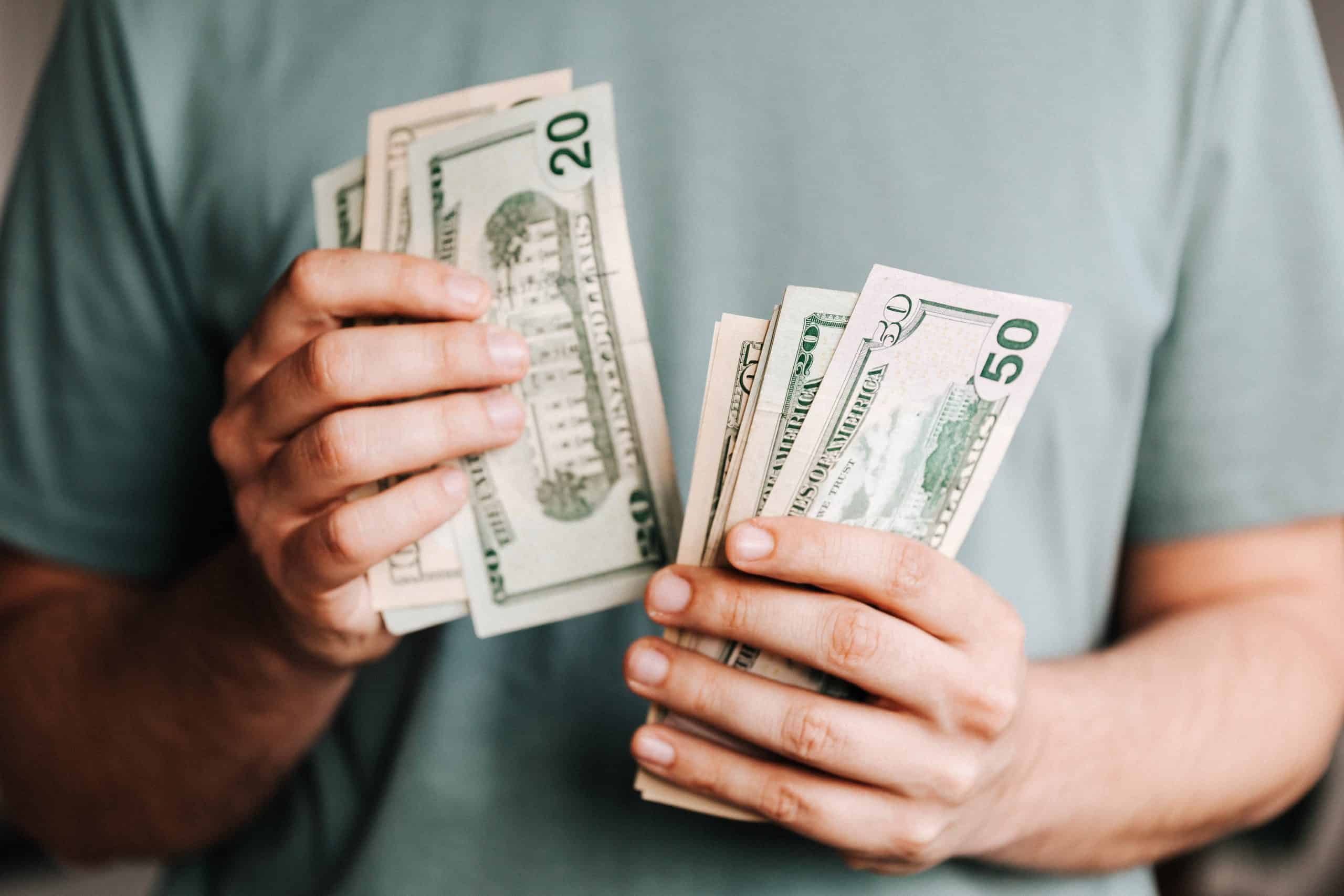 Looking for Bible verses about Tithing? If you're looking for topics that stir debate among Christians, tithing is one of the best. Simply mention the "t" word on any Christian forum, Facebook group, or Twitter feed, and sit back and watch the fireworks.
"Tithing is just for the Old Testament. We aren't under the law anymore!" some will say.
"It predated the law!" others will retort.
"Greedy preachers twist the scriptures to get rich!
"Tithing is the only topic in the entire Bible in which God gives us permission to test Him. And that, my friend, is still for today!"
If you've seen the debates, chances are you have heard lots of impassioned arguments on both sides. After all, money is a touchy topic even for those of us who love God more than mammon (the Bible's word for material wealth).
But what does the Bible really say about tithing? Is it still for today? Is it for you? Here are 30 Bible verses about tithing to help you make up your mind.
What is Tithing?
Put simply, a "tithe" is the first tenth. That means the verb "tithing" is the process of giving one-tenth, or 10 percent, of all income or property to God before a single penny is spent. Of course, God doesn't exactly have PayPal. We can't just Zelle Him the cash. And even if we could, He would have no use for it. So how do we "give to God"?
In the Old Testament, tithes were either paid directly to God Himself in the form of sacrifices or by bringing crops and animals to the priests who devoted their lives to God. Today, those who pay tithes give to God through their home church or other ministries and organizations doing God's work.
What is the Purpose of Tithes?
Under the Old Testament Law, the tithe was a lot like a tax and covered three very specific monetary purposes for the people of God. The first was a regular tithe to support the Levites who devoted their lives to service of the Lord and to take care of the temple.
The "second tithe" was another ten percent set aside for travel expenses to the three festivals held in Jerusalem each year: Passover, the Feast of Weeks, and the Feast of Tabernacles. Finally, there was an additional tithe every third year for the needy.
If you're counting, we're up to about 23% of a person's income every year. Tithing was compulsory and had strict instructions about what to bring and where to bring it.
In modern times, tithing ten percent of one's income ensures that a church or ministry has enough money to function and help others. Churches use the money to pay for the pastor's salary, building expenses, taxes, insurance, and giving to the needy.
Some churches also support both foreign and domestic missionaries and have funds for helping both church members in need as well as strangers who come in off the streets for help in hard times.
Both then and now, tithing is a way to show God that He comes first instead of just giving Him what's leftover – if there is any left. It's an acknowledgement that everything we have comes from God and a sign that we trust Him to take care of our needs.
Old Testament Bible Verses About Tithing
In the Old Testament, Bible verses can be divided into two sections: before the law and after the law.
Before the Law
The very first mention of tithing in the Bible comes in Genesis 14:18-20. Abraham (then called Abram) paid tithes of the spoils of war to Melchizedek, the king and priest of Salem.
When Abraham met Melchizedek after battle, he blessed Abraham and praised God. Then Abraham gave him a tithe.
"And blessed be the most high God, which hath delivered thine enemies into thy hand. And he gave him tithes of all." Genesis 14:20
The next mention comes from Jacob who would later become Israel. It was in Bethel right after the dream God had given him showing him a ladder going to heaven with angels on it.
God spoke to him and promised that his descendants would inherit the Promised Land. Considering this promise, Jacob realized that God would be with him and keep him. He created a memorial in Bethel and made a vow to tithe one tenth of everything God gave him.
"And this stone, which I have set for a pillar, shall be God's house: and of all that thou shalt give me I will surely give the tenth unto thee." Genesis 28:22
After the Law
Later when God gave Moses the law, He established rules about giving and governed the resources they got from the land He gave to them.
"And all the tithe of the land, whether of the seed of the land, or of the fruit of the tree, is the Lord's: it is holy unto the Lord." Leviticus 27:30
The people were instructed to bring all the crops and animals to the temple's storehouse. They would then be distributed as required under the Law.
"And at that time were some appointed over the chambers for the treasures, for the offerings, for the firstfruits, and for the tithes, to gather into them out of the fields of the cities the portions of the law for the priests and Levites: for Judah rejoiced for the priests and for the Levites that waited." Nehemiah 12:44
Reasons For Tithing
Remember the three reasons for tithing? Here they are in the Bible.
Tithing Reason #1
To provide for the Levites, one of the twelve tribes of Israel. In this way, they didn't have to worry about their own crops and lands. They could focus on maintaining the temple of God, making sacrifices, and keeping the Law of Moses.
This would keep the priests encouraged and doing the right things by God no matter which city they happened to be in.
"But the tithes of the children of Israel, which they offer as an heave offering unto the Lord, I have given to the Levites to inherit: therefore I have said unto them, Among the children of Israel they shall have no inheritance." Numbers 18:24
"Moreover he commanded the people that dwelt in Jerusalem to give the portion of the priests and the Levites, that they might be encouraged in the law of the Lord." 2 Chronicles 31:4
"And that we should bring the firstfruits of our dough, and our offerings, and the fruit of all manner of trees, of wine and of oil, unto the priests, to the chambers of the house of our God; and the tithes of our ground unto the Levites, that the same Levites might have the tithes in all the cities of our tillage."
Incidentally, the Levites were also under the Law and were required to tithe.
"Thus speak unto the Levites, and say unto them, When ye take of the children of Israel the tithes which I have given you from them for your inheritance, then ye shall offer up an heave offering of it for the Lord, even a tenth part of the tithe." Numbers 18-26
Tithing Reason #2
To provide money for the pilgrimage to Jerusalem for feast days. This was called "the second tithe." Genesis 14:22-29 tells the whole story of what they should tithe, how they should travel, and what to do when they got to Jerusalem.
"Then shalt thou turn it (the tithe) into money, and bind up the money in thine hand, and shalt go unto the place which the Lord thy God shall choose." Deuteronomy 14:25
Tithing Reason #3
To give to the needy. This third tithe happened every three years during what was called the "year of tithing."
"When thou hast made an end of tithing all the tithes of thine increase the third year, which is the year of tithing, and hast given it unto the Levite, the stranger, the fatherless, and the widow, that they may eat within thy gates, and be filled." Deuteronomy 26:12
Bible Verses About Tithing in The New Testament
In the New Testament, Bible verses can be divided into two sections: tithing and giving. The tithing verses are references to the Old Testament Law.
Tithing Verses
In both Matthew and Luke, Jesus is recorded as chastising the scribes and Pharisees. They were being so careful about giving exactly ten percent, but they were ignoring the whole point of the Law: to set the people apart as God's own for the purpose of bringing glory to God – not to man.
"Woe unto you, scribes and Pharisees, hypocrites! for ye pay tithe of mint and anise and cummin, and have omitted the weightier matters of the law, judgment, mercy, and faith: these ought ye to have done, and not to leave the other undone." Matthew 23:23
"Woe unto you, scribes and Pharisees, hypocrites! for ye pay tithe of mint and anise and cummin, and have omitted the weightier matters of the law, judgment, mercy, and faith: these ought ye to have done, and not to leave the other undone." Luke 11:42
Likewise, in the Parable of the Pharisee and the Publican (Tax Collector) in Luke 18:9-14, the Pharisee prayed by boasting in his ability to follow the Law to the letter. According to Jesus, it was not he who went away justified before the Lord but the publican who cried out to God in humility.
"I fast twice in the week, I give tithes of all that I possess." Luke 18:12
Finally, the Apostle Paul uses the word several times in the Book of Hebrews. He carefully builds an argument for the supremacy of Jesus as King and Priest forever by using the story of Abraham's tithe to Melchizedek. He starts with a description of Melchizedek and points out how important he must have been for Abraham to give him a tenth of the spoils of war.
"To whom also Abraham gave a tenth part of all; first being by interpretation King of righteousness, and after that also King of Salem, which is, King of peace." Hebrews 7:2
"Now consider how great this man was, unto whom even the patriarch Abraham gave the tenth of the spoils." Hebrews 7:4
Paul then reviews the Old Testament Law of tithing. He reminds us that the descendants of Abraham, as well as the Levites themselves, were called to tithe.
"And verily they that are of the sons of Levi, who receive the office of the priesthood, have a commandment to take tithes of the people according to the law, that is, of their brethren, though they come out of the loins of Abraham." Hebrews 7:5
Then Paul points out that Melchizedek didn't come from the decedents of Abraham (like the Levites). Abraham's tithe to Melchizedek and Melchizedek's subsequent blessing showed that he was superior to Abraham. It also foreshadows an eternal Priest and King who would come later (the Lord Jesus Christ).
"But he whose descent is not counted from them received tithes of Abraham and blessed him that had the promises." Hebrews 7:6
"And here men that die receive tithes; but there he receiveth them, of whom it is witnessed that he liveth." Hebrews 7:8
Not only was Melchizedek superior to Abraham but to all the Levitical priests who would come after him. Paul is making the argument here that Jesus is a priest after the order of Melchizedek (Hebrews 7:17) who was better than Abraham or any of the Levitical priests.
"And as I may so say, Levi also, who receiveth tithes, paid tithes in Abraham." Hebrews 7:9
Scriptures on Giving
Here is what the New Testament has to say about giving. We should give freely without guilt or compulsion (that means nobody can make us do it).
"Every man according as he purposeth in his heart, so let him give; not grudgingly, or of necessity: for God loveth a cheerful giver." 2 Corinthians 9:7
We should give generously because blessings go both ways with God. When we are generous with Him, He will be generous with us.
"Give, and it shall be given unto you; good measure, pressed down, and shaken together, and running over, shall men give into your bosom. For with the same measure that ye mete withal it shall be measured to you again." Luke 6:38
"But this I say, He which soweth sparingly shall reap also sparingly; and he which soweth bountifully shall reap also bountifully." 2 Corinthians 9:6
We should give according to our means and not compare ourselves to others. In Luke 21:1-4 when the widow put in a very small offering, Jesus acknowledged that the amount was a great sacrifice for her in her situation.
"And he said, 'Of a truth I say unto you, that this poor widow hath cast in more than they all.'" Luke 21:3
We should view giving as a blessing.
"I have shewed you all things, how that so laboring ye ought to support the weak, and to remember the words of the Lord Jesus, how he said, It is more blessed to give than to receive."
We should be good stewards and use our money wisely for the Kingdom.
"But lay up for yourselves treasures in heaven, where neither moth nor rust doth corrupt, and where thieves do not break through nor steal." Matthew 6:20


If you would like a closer look at this verse and the seven lessons we can learn from the Parable of the Unjust Steward, check out Lay Up For Yourselves Treasure in Heaven.
More Scriptures on Tithing
The New Testament concept of giving from the heart seems radical when compared with the very specific and mandatory tithing in the Law. But the Bible is and always has been consistent if you look closely enough.
Much like Luke 6:38 and 2 Corinthians 9.6, the Old Testament connects the amount we give to the amount we get.
"Honour the Lord with thy substance, and with the firstfruits of all thine increase: So shall thy barns be filled with plenty, and thy presses shall burst out with new wine." Proverbs 3:9-10
"There is that scattereth, and yet increaseth; and there is that withholdeth more than is meet, but it tendeth to poverty. The liberal soul shall be made fat: and he that watereth shall be watered also himself." Proverbs 11:24-25
"Bring ye all the tithes into the storehouse, that there may be meat in mine house, and prove me now herewith, saith the Lord of hosts, if I will not open you the windows of heaven, and pour you out a blessing, that there shall not be room enough to receive it." Malachi 3:10
Malachi 3:10 is the ONE place in the entire Bible in which God invites people to test Him to see if He will do what He says He will do.
Much like Luke 21:3, the Old Testament connects giving with our individual circumstance.
"Every man shall give as he is able, according to the blessing of the Lord thy God which he hath given thee." Deuteronomy 16:17
Ultimately, we give to God because we have nothing that He hasn't first given to us. As Christians, we belong to God, and our lives are a living sacrifice (Romans 12:1). When God spoke to Job, He reminded him of that very thing.
"Who hath prevented me, that I should repay him? whatsoever is under the whole heaven is mine." Job 41:11
Bible Verses About Tithing
Everything on earth belongs to God to give as He sees fit. Tithing is giving one tenth, or ten percent, of what God gives us back to Him.
After God gave Moses the Law, tithing became more like a tax. It was mandatory and specific. When Jesus came to fulfill the Law, His death tore the veil of the temple in two. God's people no longer relate to Him through priests and ceremonies and the Torah Law.
We worship in Spirit and in truth. Our giving is now determined by how we feel led by the Spirit of God who lives inside us. Both then and now, God wants us to trust Him with our giving and promises that when we give generously in faith (as led by the Holy Spirit, not coerced by guilt), He will take care of us in like manner.
Bible Verses About Tithing Testimony
When God first saved me in 2012, He started dealing with me about my giving. I heard Him clearly that He wanted me to give $100 to a certain ministry (since I wasn't with a church at the time). I had just vowed to give my life to Jesus – which included my time, talents, and money – but I absolutely squirmed at the idea.
After all, I was divorced and on a single income. I had so many bills and payments to make that I often had to put things on a credit card just to make it to the next month. But the Holy Spirit kept dealing with me. He let me know that I could trust Him. So, I did. For a few months, I made that $100 payment, and then God raised the amount. He did it again and again.
By the time He got me up to tithing the full ten percent of my income, I was absolutely SHOCKED at the difference in my financial situation. Not only was I paying all my bills each month, but I had paid off all my credit cards, had more money to spend, and even had money left over to put into savings. I have no idea how "God's math" works, but it does. I am a firm believer that tithing is for today when done in faith as directed by the Holy Spirit.
Malachi 3:10, much like Proverbs and the Psalms, is still for today. If you are struggling financially, seek God to see if He might have a plan for you to tithe.
Additional Articles You May Like