13 Profound Bible Verses For Spiritual Growth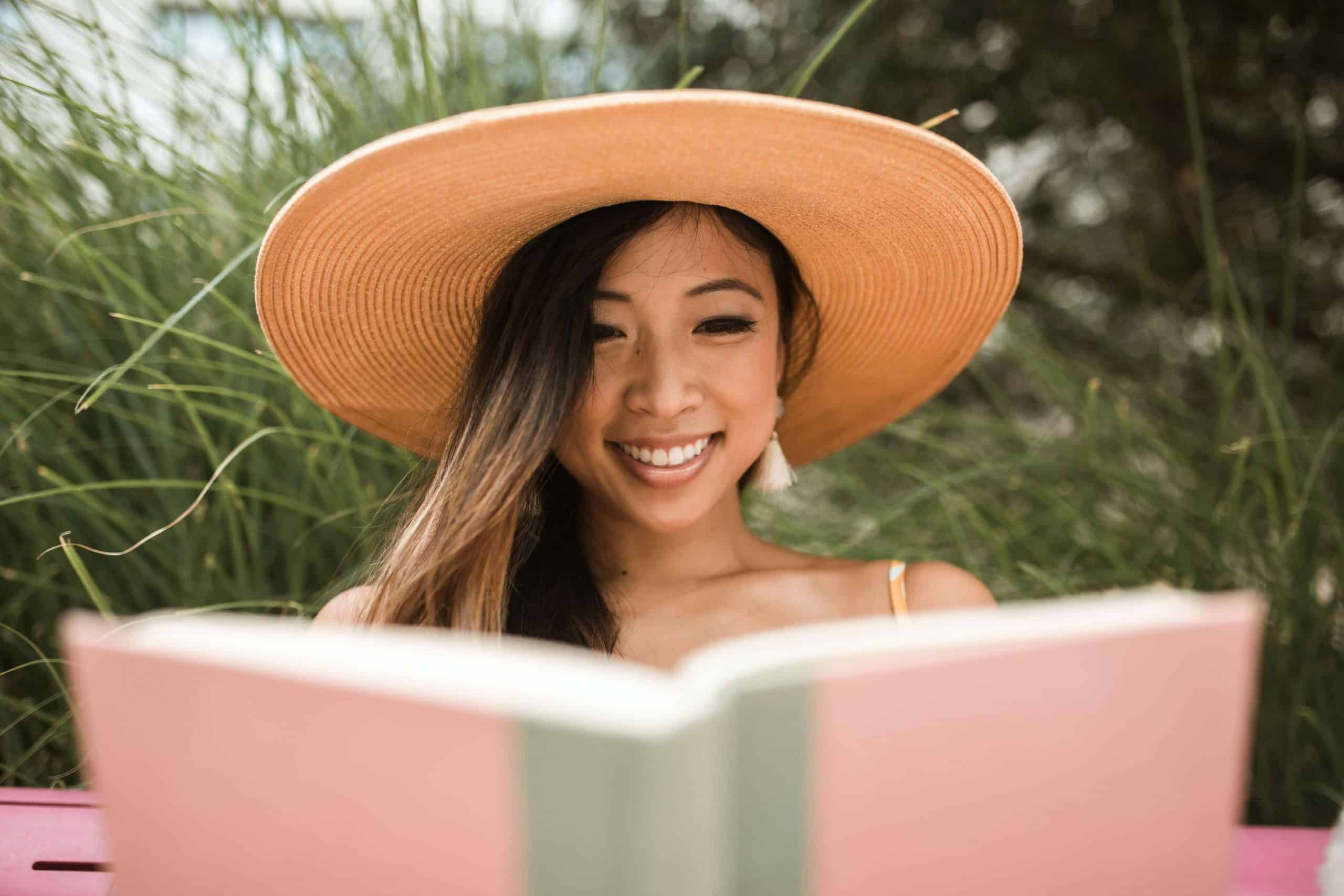 Have you ever noticed that our society is obsessed with improvements? Home improvements, DIY, self improvement, and personal growth are all major topics across social media platforms. Now to be fair, most of those improvements are external, and fairly superficial in the long run. But did you know that we as Christians are called to make improvements too?
We are!
We are called to improvement and growth throughout our lifetime as a follower of Christ. Perhaps like me you have pondered: what is biblical spiritual growth? why spiritual growth is important? How can I grow closer to God spiritually? These are all fabulous questions let's explore some Bible Verses for growth to see what the Bible has to say about spiritual growth.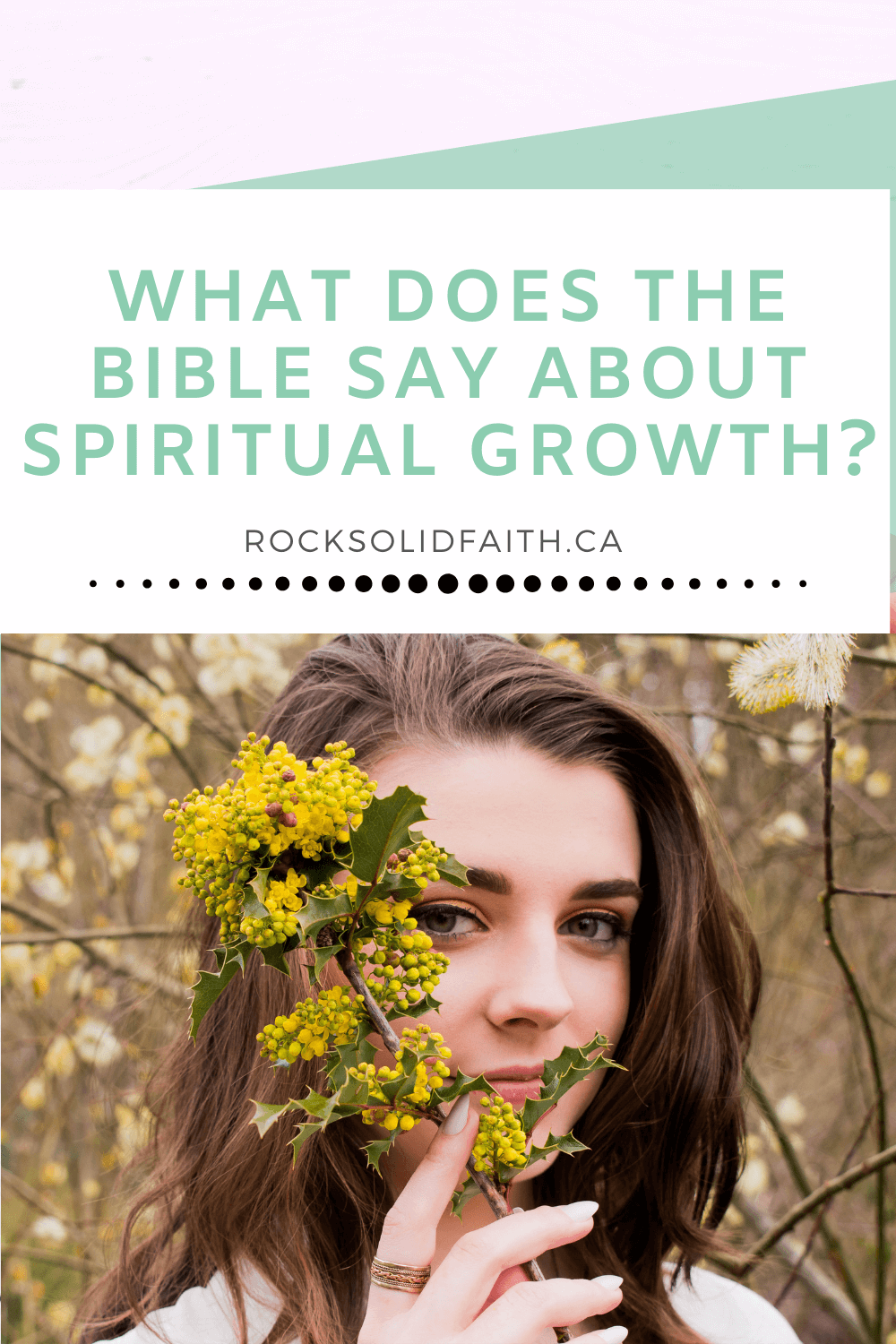 This post may contain affiliate links. You can read my full affiliate disclosure here
Spiritual Growth
Does the word "growth" freak you out?
For some people it makes them think of positive things like plants and the life cycle. Others view growth as scary and the word brings to mind images of things like cancer or extreme challenge.
In the Christian church there is a lot of talk (and frankly misinformation) about spiritual growth. So let's break down what this often used phrase actually means, and how to apply it to our lives.
What Spiritual Growth is Not:
But before we talk about what spiritual is, we should first talk about what it is not. As always there is a lot of misinformation and twisting of scripture out there. Be sure to read the Bible for yourself and check ALL books, articles, blogs, podcasts and sermons off of what it says!
Being More Spiritual
If you type the words "spiritual growth" into google you will get everything from meditation and yoga, to traveling and thinking positively. Self care, candles, and chanting were listed as well. While all of that sounds super nice, we as Christians know that unless you are forgiven of your sins by Christ, none of those things matter.
Also, anything that points you inwards to yourself or your heart's desire rather than to the foot of the cross is likely leaning away from Christ and towards idolatry. Jeremiah 17:4 tells us that "The heart is deceitful above all things, and desperately wicked". This "growing in spirituality" concept is not a means of true Christian spiritual growth no matter how pleasantly it is wrapped.
Being on Your Best Behavior
Great! You believe in Jesus Christ as your Lord and savior. Now you do your best to drop all our bad habits and white knuckle your sins away in an effort to be on your best behavior right?
WRONG!
Many people wrongly believe that trying really hard to be good is the same thing as growing spiritually. It just isn't. Ephesians 2:8-9 says, For by grace you have been saved through faith. And this is not your own doing; it is the gift of God, not a result of works, so that no one may boast." You can't outwork your sin. You can't white knuckle your sin away, only Christ can wash it clean.
Sanctification
Neither is spiritual growth the same thing as sanctification. Sanctification is what happened once and for all when Christ died in our place on the cross.
The parts of the Bible where the sacrifice is made to rid the people of sin?
That is what Christ did for us when he took our place and set us apart and made holy despite the fact that we didn't deserve it. Sanctification can only happen by God through the work of the Holy Spirit due to Christ's sacrifice.
What follows from the sanctifying work of Christ is the act of becoming more like Christ.
What is Spiritual Growth?
Did you know that Christ set the example for maturing? It's true! Let's take a closer look at what spiritual growth is and how to do it well.
Be Like Jesus
We are incredibly fortunate to not be left alone trying to grow on our own. Instead, we should spend our entire lives after salvation growing in our walk with Christ.  In Luke chapter 2 verse 52 we learn that "Jesus grew in wisdom and stature, and in favor with God and man". Think about that for a second. Jesus is part of the triune God and yet he GREW in these qualities. If Christ himself needed to grow, then any one of us should be so humble as to pursue spiritual growth as well!
Be Made New
2 Corinthians 5:17 tells us that "…if anyone is in Christ, the new creation has come: The old has gone, the new is here!" So we have to get ready to make changes and put away the things of our old life to honor Christ. This is where we begin to display the fruits of the spirit. Let the Holy Spirit work in your life to convict you. Listen to Him and get ready to learn!
How Can I Grow Closer to God Spiritually?
I came to faith in Christ as an adult. The biggest keys to growing spiritually for me? Reading my Bible every single day and being in fellowship with other believers. In deepening my relationship with Christ I had a mentor tell me to memorize Psalm 37:24 which says, "Though he falls, he shall not be utterly cast down: for the LORD upholdeth him with his hand".
In times where I stumbled and struggled with sin, remembering that God himself has a hold of me helped me to get up and try again. I find this particularly true in my interactions with other people.
I am an introvert and I can easily fall into the desire for everyone to leave me alone to my books and quiet time. This in and of itself isn't bad… until I start snapping at people that interrupt my reading or quiet time.
Remembering that God will help me to be more patient and kind spurs me on to reach out and apologize when I am snappy and work to do better next time.
Bible Verses For Growth
These scripture verses for growth have all been taken from the King James Version.  They offer insights on what we should do to grow spiritually.
"Wherefore laying aside all malice, and all guile, and hypocrisies, and envies, and all evil speakings, As newborn babes, desire the sincere milk of the word, that ye may grow thereby: If so be ye have tasted that the Lord is gracious." 1 Peter 2:1-3

"Wherefore also we pray always for you, that our God would count you worthy of this calling, and fulfil all the good pleasure of his goodness, and the work of faith with power: That the name of our Lord Jesus Christ may be glorified in you, and ye in him, according to the grace of our God and the Lord Jesus Christ." 2 Thessalonians 1:11-12

"And I, brethren, could not speak unto you as unto spiritual, but as unto carnal, even as unto babes in Christ. I have fed you with milk, and not with meat: for hitherto ye were not able to bear it, neither yet now are ye able. For ye are yet carnal: for whereas there is among you envying, and strife, and divisions, are ye not carnal, and walk as men?"     1 Corinthians 3:1-3 

"When I was a child, I spake as a child, I understood as a child, I thought as a child: but when I became a man, I put away childish things." 1 Corinthians 13:11

"But the fruit of the Spirit is love, joy, peace, longsuffering, gentleness, goodness, faith, Meekness, temperance: against such there is no law. And they that are Christ's have crucified the flesh with the affections and lusts." Galatians 5:22-24
Bible Verses About Growth and Maturity
"For the grace of God that bringeth salvation hath appeared to all men, Teaching us that, denying ungodliness and worldly lusts, we should live soberly, righteously, and godly, in this present world;" Titus 2:11-12
"The righteous also shall hold on his way, and he that hath clean hands shall be stronger and stronger." Job 17:9
"For a just man falleth seven times, and riseth up again: but the wicked shall fall into mischief." Proverbs 24:16
Bible Verses About Growing Spiritually
These verses help when spiritual growth feels impossible:
"Wherefore seeing we also are compassed about with so great a cloud of witnesses, let us lay aside every weight, and the sin which doth so easily beset us, and let us run with patience the race that is set before us, Looking unto Jesus the author and finisher of our faith; who for the joy that was set before him endured the cross, despising the shame, and is set down at the right hand of the throne of God. For consider him that endured such contradiction of sinners against himself, lest ye be wearied and faint in your minds." Hebrews 12:1-3
"Blessed are they which do hunger and thirst after righteousness: for they shall be filled." Matthew 5:6

"Therefore if any man be in Christ, he is a new creature: old things are passed away; behold, all things are become new." 2 Corinthians 5:17

"For this cause we also, since the day we heard it, do not cease to pray for you, and to desire that ye might be filled with the knowledge of his will in all wisdom and spiritual understanding; That ye might walk worthy of the Lord unto all pleasing, being fruitful in every good work, and increasing in the knowledge of God;" Colossians 1:9-10
"And he said unto me, My grace is sufficient for thee: for my strength is made perfect in weakness. Most gladly therefore will I rather glory in my infirmities, that the power of Christ may rest upon me." 2 Corinthians 12:9
Bible Verses For Growth
At the end of the day we are told that you will know true believers by their fruit (Matthew 7:15-20). We don't have to struggle and fight to be discerning. But rather, in order to be able to look for the fruit of spiritual growth in both yourself and others you have to be in the Word of God every single day, praying, and continuing to seek God's face.
Spiritual growth is a marathon not a sprint. If you are looking for a practical streamlined spiritual growth plan, consider joining us in Sojo Academy where women just like you are learning how to become unstuck spiritually. Join our community as we study God's words and grow in spiritual maturity.
Written by:
Morgan Farr is a Texas-loving, succulent-cultivating, book nerd and aspiring author. Stationed in Philadelphia, Pennsylvania, this Army wife is learning to train dogs, developing her four young children, and tackling homeschool life… while moving all over the country. You can find more of Morgan's thoughts, book reviews, and resources on her blog.
SIMILAR ARTICLES YOU MAY LIKE
7 Inspiring Bible Verses About Living For God
10 Hopeful Bible Verses About Backsliding
10 Popular Bible Verses About Purpose Driven Life
Bible Verses About Putting God First