29 Uplifting Bible Verses For Self Love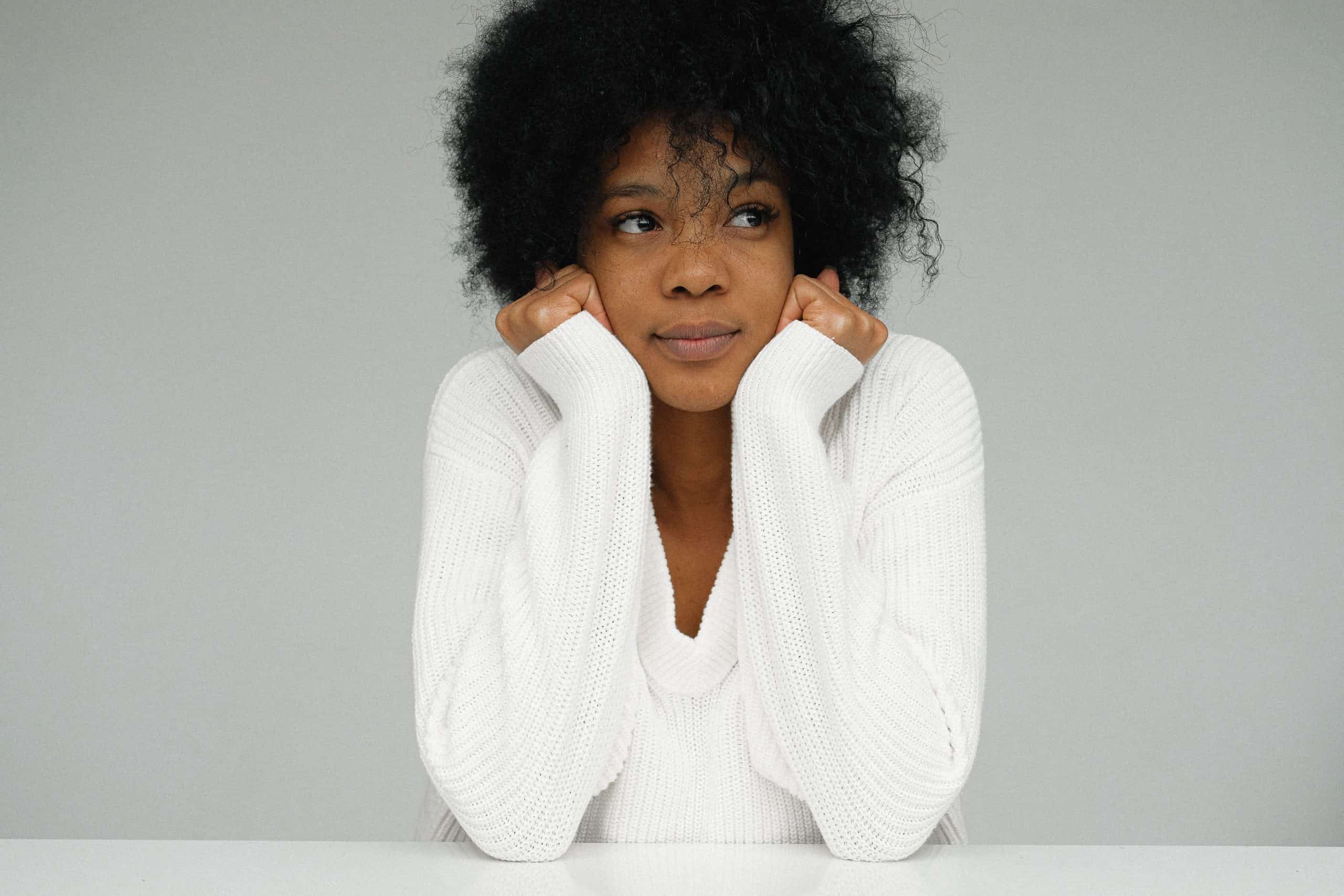 Looking for Bible Verses for self love? We all want to feel loved. But sometimes we can be our own worst enemy, not being kind or forgiving to ourselves. If you're looking for some Bible verses to encourage self-love, look no further! These scriptures will remind you how much God loves you, and how valuable you are in his eyes. So, next time you need a little boost, reach for these scriptures!
This post may contain affiliate links. You can read my full affiliate disclosure here.
What Does The Bible Say About Self-Love?
The Bible has a lot to say about love. And, while it may not specifically mention self-love, the principles of love outlined in scripture definitely apply to our own hearts as well. In fact, when we truly understand what it means to love ourselves, that understanding can transformations every other aspect of our lives for the better. So, what does the Bible say about self-love? Let's explore that question together! Consider using a website like Bible Gateway to look up these scriptures for self love in different Bible Translations.
Bible Verses For Self Love
The Bible is filled with verses about love. But what about self love? Here are some scriptures that can help you learn to love yourself, just as God loves you.
1 John 4:16-18 NIV
"And so we know and rely on the love God has for us. God is love. Whoever lives in love lives in God, and God in them. This is how love is made complete among us so that we will have confidence on the day of judgment: In this world we are like Jesus. There is no fear in love. But perfect love drives out fear, because fear has to do with punishment. The one who fears is not made perfect in love."
Genesis 1:26-27 NIV
"Then God said, "Let us make mankind in our image, in our likeness, so that they may rule over the fish in the sea and the birds in the sky, over the livestock and all the wild animals, and over all the creatures that move along the ground." So God created mankind in his own image, in the image of God he created them; male and female he created them."
1 John 3:1 NIV
"See what great love the Father has lavished on us, that we should be called children of God! And that is what we are! The reason the world does not know us is that it did not know him."
Matthew 6:26 NIV
"Look at the birds of the air; they do not sow or reap or store away in barns, and yet your heavenly Father feeds them. Are you not much more valuable than they?"
1 Corinthians 13:4-7 NIV
"Love is patient, love is kind. It does not envy, it does not boast, it is not proud. It does not dishonor others, it is not self-seeking, it is not easily angered, it keeps no record of wrongs. Love does not delight in evil but rejoices with the truth. It always protects, always trusts, always hopes, always perseveres."
Ephesians 5:8 NIV
"For you were once darkness, but now you are light in the Lord. Live as children of light."
Ephesians 2:10 NIV
"For we are God's handiwork, created in Christ Jesus to do good works, which God prepared in advance for us to do."
Isaiah 43:4 NIV
"Since you are precious and honored in my sight, and because I love you, I will give people in exchange for you, nations in exchange for your life."
Matthew 10:29-31 NIV
"Are not two sparrows sold for a penny? Yet not one of them will fall to the ground outside your Father's care. And even the very hairs of your head are all numbered. So don't be afraid; you are worth more than many sparrows."
Matthew 22:37-39 NIV
"Jesus replied: " 'Love the Lord your God with all your heart and with all your soul and with all your mind.' This is the first and greatest commandment. And the second is like it: 'Love your neighbor as yourself."
John 13:34 NIV
"A new command I give you: Love one another. As I have loved you, so you must love one another."
Deuteronomy 7:7-8 NIV
"The LORD did not set his affection on you and choose you because you were more numerous than other peoples, for you were the fewest of all peoples. But it was because the LORD loved you and kept the oath he swore to your ancestors that he brought you out with a mighty hand and redeemed you from the land of slavery, from the power of Pharaoh king of Egypt."
Philippians 4:8 NIV
"Finally, brothers and sisters, whatever is true, whatever is noble, whatever is right, whatever is pure, whatever is lovely, whatever is admirable—if anything is excellent or praiseworthy—think about such things."
Genesis 1:31 NIV
"God saw all that he had made, and it was very good. And there was evening, and there was morning—the sixth day."
1 John 4:8 NIV
"Whoever does not love does not know God, because God is love."
Ephesians 5:28-29 NIV
"In this same way, husbands ought to love their wives as their own bodies. He who loves his wife loves himself. After all, no one ever hated their own body, but they feed and care for their body, just as Christ does the church."
1 Samuel 16:7 NIV
"But the LORD said to Samuel, "Do not consider his appearance or his height, for I have rejected him. The LORD does not look at the things people look at. People look at the outward appearance, but the LORD looks at the heart."
1 Peter 2:9 NIV
"But you are a chosen people, a royal priesthood, a holy nation, God's special possession, that you may declare the praises of him who called you out of darkness into his wonderful light."
1 Corinthians 6:19-20 NIV
"Do you not know that your bodies are temples of the Holy Spirit, who is in you, whom you have received from God? You are not your own; you were bought at a price. Therefore honor God with your bodies."
Proverbs 31:10 NIV
"A wife of noble character who can find? She is worth far more than rubies."
Romans 12:10 NIV
"Be devoted to one another in love. Honor one another above yourselves."
Psalm 139:13-14 NIV
"For you created my inmost being; you knit me together in my mother's womb. I praise you because I am fearfully and wonderfully made; your works are wonderful, I know that full well."
Leviticus 19:18 NIV
"Do not seek revenge or bear a grudge against anyone among your people, but love your neighbor as yourself. I am the LORD."
Isaiah 54:10 NIV
"Though the mountains be shaken and the hills be removed, yet my unfailing love for you will not be shaken nor my covenant of peace be removed," says the LORD, who has compassion on you."
Mark 12:31 NIV
"The second is this: 'Love your neighbor as yourself.' There is no commandment greater than these."
Zephaniah 3:17 NIV
"The LORD your God is with you, the Mighty Warrior who saves. He will take great delight in you; in his love he will no longer rebuke you, but will rejoice over you with singing."
2 Timothy 1:7 NIV
"For the Spirit God gave us does not make us timid, but gives us power, love and self-discipline."
1 Corinthians 12:31 NIV
"Now eagerly desire the greater gifts. And yet I will show you the most excellent way."
1 Peter 3:3-4 NIV
"Your beauty should not come from outward adornment, such as elaborate hairstyles and the wearing of gold jewelry or fine clothes. Rather, it should be that of your inner self, the unfading beauty of a gentle and quiet spirit, which is of great worth in God's sight."
Scriptures For Self-Love
We all want to feel loved. And sometimes, we can be our own worst enemy, not being kind or forgiving to ourselves. But the good news is that we have a God who loves us unconditionally and deeply! These Bible verses will encourage self-love and remind you how valuable you are in his eyes. So next time you need a little boost, reach for these scriptures!
Additional Articles You May Like: