31 Calming Bible Verses For Stress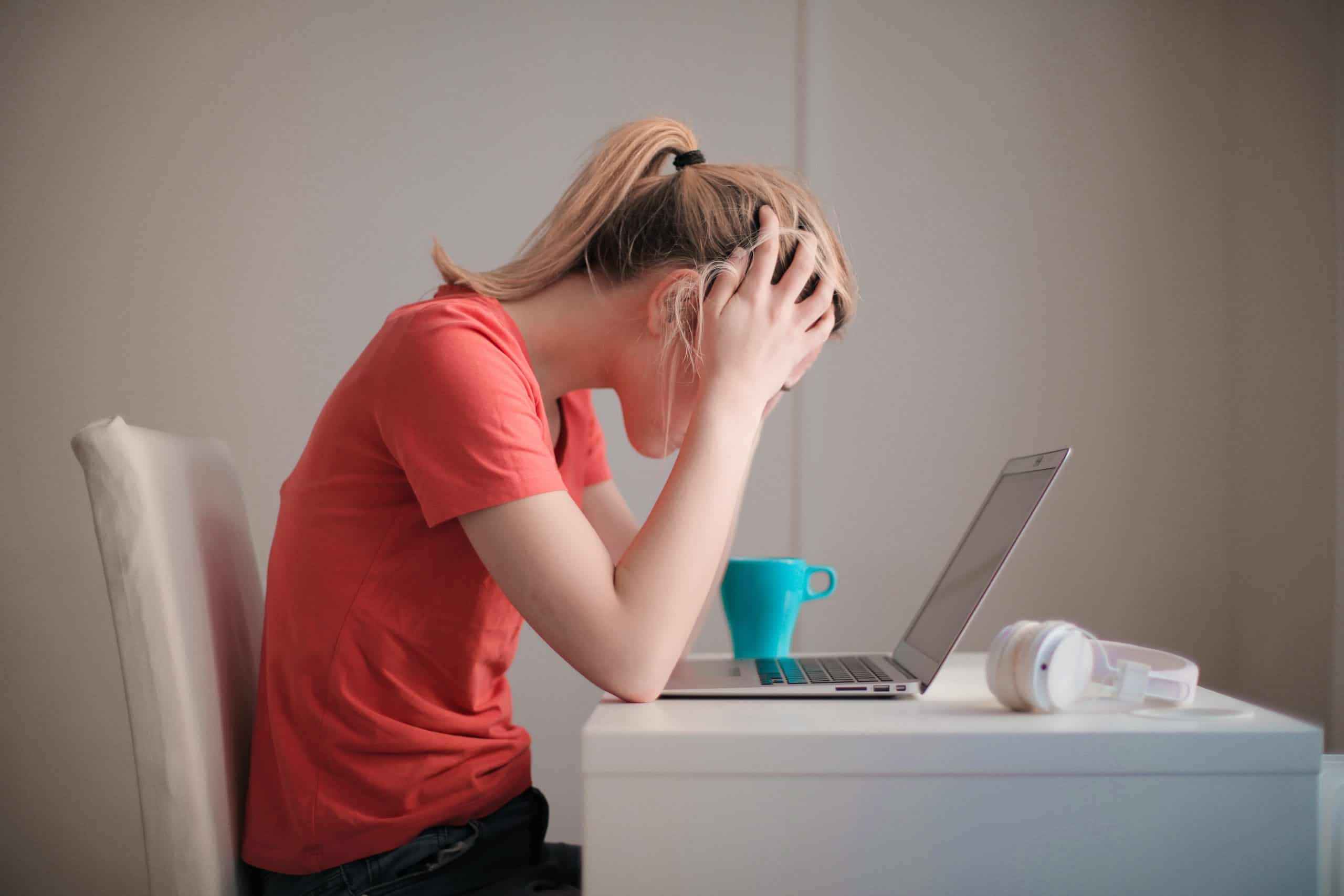 Looking for Bible verses for stress? It's no secret that we live in a world full of stress. From work to family to finances, there always seems to be something causing us anxiety. And while a certain amount of stress is normal and even necessary, too much stress can take a toll on our physical and mental health.
It can lead to headaches, insomnia, and even heart disease. The good news is that there are ways to manage stress. By making time for relaxation, exercise, and healthy eating, we can help reduce the amount of stress in our lives. By taking steps to reduce our stress levels, we can improve our overall health and well-being.
Good Bible Verses For Stress
The Bible is full of verses that can provide comfort and peace in the midst of stress and anxiety. Here are just a few of the many verses that can help to calm and encourage us, you can also use a website like Bible Gateway to look up the verses in different translations:
1 Chronicles 16:11 NIV
"Look to the LORD and his strength; seek his face always."
Matthew 6:34 NIV
"Therefore do not worry about tomorrow, for tomorrow will worry about itself. Each day has enough trouble of its own."
Psalm 34:4-5 NIV
"I sought the LORD, and he answered me; he delivered me from all my fears. Those who look to him are radiant; their faces are never covered with shame."
Deuteronomy 31:8 NIV
"The LORD himself goes before you and will be with you; he will never leave you nor forsake you. Do not be afraid; do not be discouraged."
Hebrews 4:16 NIV
"Let us then approach God's throne of grace with confidence, so that we may receive mercy and find grace to help us in our time of need."
Bible Verses For Stress and Worry
Are you feeling stressed and worried? If so, you're not alone. Here are five Bible verses that can help encourage and comfort you.
Genesis 28:15 NIV
"I am with you and will watch over you wherever you go, and I will bring you back to this land. I will not leave you until I have done what I have promised you."
Exodus 14:14 NIV
"The LORD will fight for you; you need only to be still."
2 Corinthians 12:10 NIV
"That is why, for Christ's sake, I delight in weaknesses, in insults, in hardships, in persecutions, in difficulties. For when I am weak, then I am strong."
Isaiah 41:10 NIV
"So do not fear, for I am with you; do not be dismayed, for I am your God. I will strengthen you and help you; I will uphold you with my righteous right hand."
Psalm 42:5-6 NIV
"Why, my soul, are you downcast? Why so disturbed within me? Put your hope in God, for I will yet praise him, my Savior and my God. My soul is downcast within me; therefore I will remember you from the land of the Jordan, the heights of Hermon—from Mount Mizar."
Bible Verses For Stressful Times
The Bible is full of verses that can help us through stressful times. Here are a few of our favorites to help you find peace and hope during difficult times.
Isaiah 26:3 NIV
"You will keep in perfect peace those whose minds are steadfast, because they trust in you."
Psalm 55:22 NIV
"Cast your cares on the LORD and he will sustain you; he will never let the righteous be shaken."
Psalm 73:23-26 NIV
"Yet I am always with you; you hold me by my right hand. You guide me with your counsel, and afterward you will take me into glory. Whom have I in heaven but you? And earth has nothing I desire besides you. My flesh and my heart may fail, but God is the strength of my heart and my portion forever."
2 Thessalonians 3:16 NIV
"Now may the Lord of peace himself give you peace at all times and in every way. The Lord be with all of you."
Luke 21:19 NIV
"Stand firm, and you will win life."
Bible Verses For Stress and Anxiety
Are you feeling stressed and anxious? If so, you're not alone. Anxiety is the most common mental health disorder in the United States, affecting 40 million adults each year.
It's no secret that the Bible is packed full of wisdom and guidance. And while many people turn to it for help in spiritual matters, the scriptures can also be incredibly useful when it comes to dealing with everyday problems like stress and anxiety. If you're looking for some peace of mind, consider turning to these Bible verses for stress and anxiety.
Lamentations 3:22-24 NIV
"Because of the LORD's great love we are not consumed, for his compassions never fail. They are new every morning; great is your faithfulness. I say to myself, "The LORD is my portion; therefore I will wait for him."
Luke 12:6-7 NIV
"Are not five sparrows sold for two pennies? Yet not one of them is forgotten by God. Indeed, the very hairs of your head are all numbered. Don't be afraid; you are worth more than many sparrows."
Philippians 4:19-20 NIV
"And my God will meet all your needs according to the riches of his glory in Christ Jesus. To our God and Father be glory for ever and ever. Amen."
Hebrews 13:6 NIV
"So we say with confidence, "The Lord is my helper; I will not be afraid. What can mere mortals do to me?"
John 14:27 NIV
"Peace I leave with you; my peace I give you. I do not give to you as the world gives. Do not let your hearts be troubled and do not be afraid."
Bible Verses For Stress at Work
Are you feeling stressed at work? You're not alone! Check out these Bible verses to help you find peace and calm during your busy days. God's Word is full of encouragement and hope, and it can remind you that He is always with you. So take a few minutes to read through these verses, and let them refresh your mind and soul.
Proverbs 3:4-6 NIV
"Then you will win favor and a good name in the sight of God and man. Trust in the LORD with all your heart and lean not on your own understanding; in all your ways submit to him, and he will make your paths straight."
1 Peter 5:6-7 NIV
"Humble yourselves, therefore, under God's mighty hand, that he may lift you up in due time. Cast all your anxiety on him because he cares for you."
James 1:2-4 NIV
"Consider it pure joy, my brothers and sisters, whenever you face trials of many kinds, because you know that the testing of your faith produces perseverance. Let perseverance finish its work so that you may be mature and complete, not lacking anything."
Joshua 1:9 NIV
"Have I not commanded you? Be strong and courageous. Do not be afraid; do not be discouraged, for the LORD your God will be with you wherever you go."
Psalm 57:1 NIV
"Have mercy on me, my God, have mercy on me, for in you I take refuge. I will take refuge in the shadow of your wings until the disaster has passed."
Bible Verses For Stress and Depression
The Bible is full of verses that can be applied to different situations. Here are a few verses that may be helpful for stress and depression.
Matthew 11:28-30 NIV
"Come to me, all you who are weary and burdened, and I will give you rest. Take my yoke upon you and learn from me, for I am gentle and humble in heart, and you will find rest for your souls. For my yoke is easy and my burden is light."
Romans 8:6 NIV
"The mind governed by the flesh is death, but the mind governed by the Spirit is life and peace."
Psalms 28:7 NIV
"The LORD is my strength and my shield; my heart trusts in him, and he helps me. My heart leaps for joy, and with my song I praise him."
Psalms 116:7 NIV
"Return to your rest, my soul, for the LORD has been good to you."
2 Timothy 1:7 NIV
"For the Spirit God gave us does not make us timid, but gives us power, love and self-discipline."
Psalm 27:1 NIV
"The LORD is my light and my salvation— whom shall I fear? The LORD is the stronghold of my life— of whom shall I be afraid?"
Scriptures For Stress
The Bible is full of verses about stress and anxiety. If you're looking for some encouragement and guidance during these difficult times, look no further than God's Word.
These verses will help you to find peace in the midst of chaos, hope when all seems lost, and strength to carry on. So don't hesitate – grab your Bible and start reading!