Bible Verses To Memorize | 10 Tips to Faster Scripture Memorization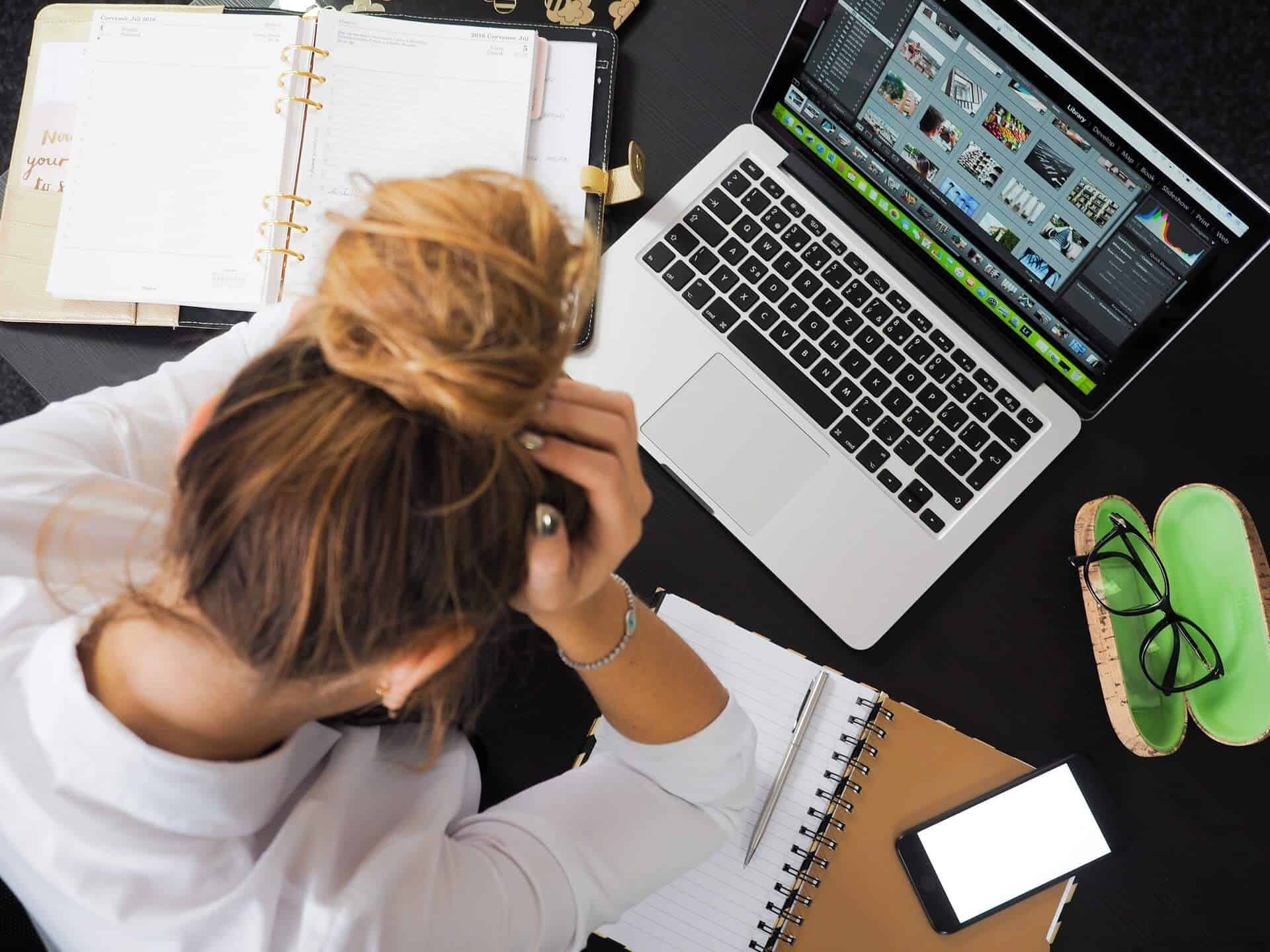 Cool! So you want to memorize Bible verses faster? Though that is not an easy task, it is not rather impossible.
The Bible commands us not to depart from the book of the law and meditate upon it day and night. Cause if we observe it according to all that is written therein, we shall be prosperous and have good success (Joshua 1:8).
Indeed, memorizing the Bible has many advantages. One of which includes a peace that passeth understanding amidst all life's storms and thunders. Another is the protection against all evil's wiles. Memorizing Bible verses allows us to be shielded by the simple "thus saith the Lord" when temptations arise.
So, if you wish to find Bible verses to memorize and know how to memorize Bible verses faster, here are a few tips you may want to use!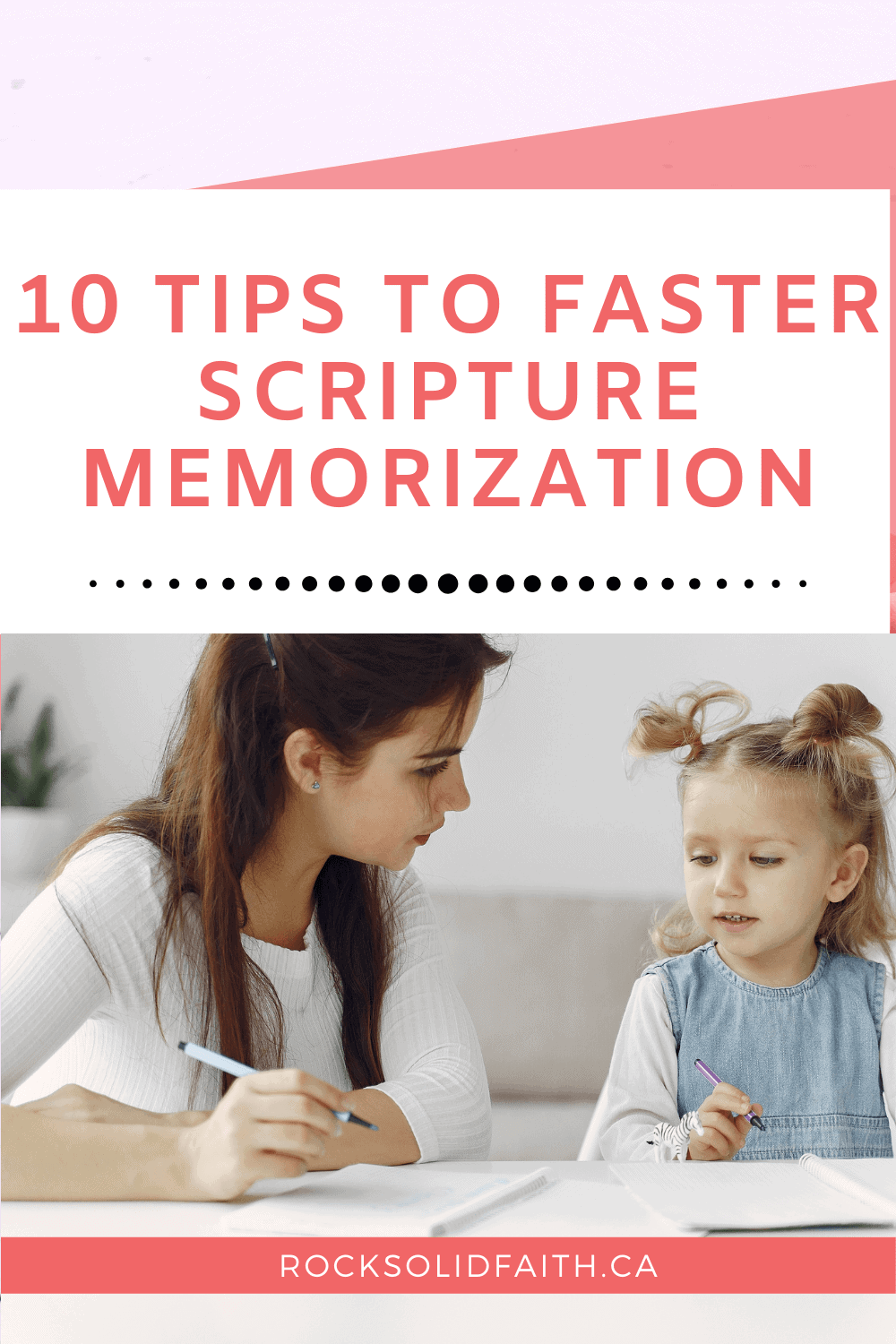 This post may contain affiliate links. You can read my full affiliate disclosure here.
Bible Verses To Memorize Tip 1: Get a Bible Version That You Like
There are tons of Bible versions out there! Thankfully, with the advancement of technology, we don't even need to spend a single penny to get a grasp of the word of God.
Nowadays, with a single click, you can choose any Bible app from the most archaic to the simplest one. Try to scout the Bible version you like, and be loyal with it!
Thus, before memorizing a verse, make sure to choose a Bible version that is easy for you to understand.
Bible Verses To Memorize Tip 2: Jot it Down
Now that you have a Bible that suits your understanding try to jot down the verses that touched you most.
Get that one-liner verse that speaks to you for the day, and jot it down.
You may write it on a journal, sticky note, or highlight the verse with your choice color. The concept is to choose a text that impresses you or touches you in some way.
Bible Verses To Memorize Tip 3: Divide it into chunks
I knew a few friends who can memorize lengthy verses and extensive chapters.
If you're going to go for that goal, make sure to divide it into chunks. Make a mind map using keywords, or try to outline the verse into practical parts.
For example, memorize 1 Peter 2: 9 by dividing it into chosen people, a royal priesthood, holy nation, God's special possession, declare, praise, called, darkness, wonderful light.
Now compare this to the full text and see how this can speed up your process.
Bible Verses To Memorize Tip 4: Read Aloud
Read the words aloud.
The more senses you use in learning material, the more effective retention would be. Remember how you memorize the multiplication table back in grade school?
You have to speak the words out loud and let yourself hear, see, and feel the verse you are memorizing.
Bible Verses To Memorize Tip 5: Repeat and Repeat
In memorizing anything, consistency is the key.
Memorizing by repeating may be the oldest advice out there. But guess what? It works!
By repeating, we solidify data in our memory. This information can be later on retrieved when needed.
Bible Verses To Memorize Tip 6: Sing it
Sing your verses! What more effective way of memorizing Bible verses than by singing them?
Human beings easily remember information attached to a tune. During Biblical times, singing allowed people to remember God's deeds.
Remember Miriam leading a song after the Israelites' deliverance from the Egyptians? Miriam was 95 years old then.
Now, who says singing is only for children? AudioVerse is a great place to find scripture memory songs!
Bible Verses To Memorize Tip 7: Visualize
Immerse yourself deeply into the verse and try to visualize what the verse implies.
Picture the text: all its symbolism, imagery, and figures of speech.
Think of how the characters are like– their feelings, their personalities, their predispositions. In memorizing verses, try to understand them by context. Then relate it to your personal life.
In this way, you can understand the verse more, allowing you to memorize faster!
Bible Verses To Memorize Tip 8: Personalize it
Think of the initial time the writer wrote the text. Who are the intended readers? Why is it written? What is the issue the verse is trying to solve?
Then, shift your mind by putting yourself in their shoes.
You can also change the words by putting your name in each verse. For example, "For God, so love (insert your name) that He gave His only begotten Son. That whosoever believes in Him should not perish but have an everlasting life (John 3:16)".
If you have a journal like this one from Christian Journal Direct, they make this super easy with Bible verse at the bottom of every page with the recipient's name inserted into each scripture making God's Word uniquely personal.
They say that the best way to learn is by sharing. So, as you go along this journey, why not try reaching out to a friend whom you think may need God's Word the most?
It can either be through a simple chat, call, or even an inspiring post on social media.
You may want to caption your photos with Bible verses and write a post on your social media wall.
Whatever manner you prefer, make sure to involve your friends in this journey. Share with them what you know! Share with them, Jesus! Here are some great social media graphics you can easily share.
Bible Verses To Memorize Tip 10: Reflect on it Day and Night
The Bible says, "Blessed is the man who does not walk in the counsel of the wicked… But His delight is in the law of the Lord, and in His law, he meditates day and night (Psalms 1: 1, 2)."
It further adds that the result of this is that "He will be like a tree firmly planted by streams of water… and that in whatever he does, he prospers (Psalms 1:3)."
Well, there's no other tip greater than constant meditation upon God's Word!

100+ Free Scripture Memorization Cards
Scripture memory cards is a great way to memorize scripture and reflect on it throughout the day. While you can totally make and print your own scripture cards, there are tons of free ones online. Simply print off on card stock paper and add to a cute key chain for added convenience. Whether you are looking for the best psalms to memorize or even foundational bible verses to memorize, here are some good bible verses to memorize that you can start off with:
It can be so easy to slip into anxiety and fear. Thankfully there are verses in the bible that you can turn to. Download these free scripture memory cards from The Organized Mom Life and commit to memory for when anxiety strikes.
How can we have faith when we can't see or touch something? Wendy at One Exceptional Life has free printable scripture cards about faith and trust to remind you of Gods faithfulness.
Are you wanting to learn more about Gods love through his word? Learn about how much God loves you with these beautiful bible verse cards about love from Graceful Little Honey Bee.
Made with a beautiful floral watercolor design, these printable scripture cards from The Design Hippo can also make a beautiful addition to a thoughtful gift.
I am in love with these scripture cards from Garments of Splendor. Not only does she include scriptures that encompasses topics such as: love, encouragement, joy, peace etc. The download includes a total of 100 scripture cards absolutely free.
The word of God is the only thing that remains constant in this rapidly changing world. With this in mind,Church Art Online has a variety of scripture card design prints that you can distribute to your church members and community.
While designed with teachers in mind, with Bible verses for teachers memory cards, you will also find scripture verses to help you navigate through everyday struggles of life. She also has these cute scripture cards for toddlers, easy bible verses to memorize for kids.
Other Places to Find Free Printable Scripture Cards
Bible Verses For Kids To Memorize
Don't worry, I have resources for the kiddos as well with easy memory verses. The following bloggers have some cute scripture cards with bible verses for children to memorize.
You can help your kids build a strong foundation of faith by encouraging them to memorize scripture with memory verses for children. These beautiful printable scripture cards with short bible verses make great memory verses for kids. Visit Moritz Fine Designs to download.
Not sure how to teach your child to memorize scripture? The Unoriginal Mom has some great ideas and free printable bible verses for kids to learn to help them to hide Gods words in their hearts.
Bible Verses To Memorize Bonus Tip
It is easy to give recommendations. But it is only God who has the power to quicken the mind and sharpen the intellect.
As you go along your spiritual journey, many excuses may arise!
Yet, in any heavenly desire, we should not forget to seek first the One who unlocks all life's bounty of knowledge, mystery, and wisdom!
Want to know my best tip for memorizing scripture? Check out my interview with Memory Scriptures alongside tips from popular Christian bloggers.
More Bible Study Resources
The Best Bible Reading Plan For Beginners
How to Read The Bible in a Year
How to do a Topical Bible Study in 5 Easy Steps
Printable Bible Reading Plans to Help You Fall in Love With Gods Word