7 Helpful Bible Verses About Self Control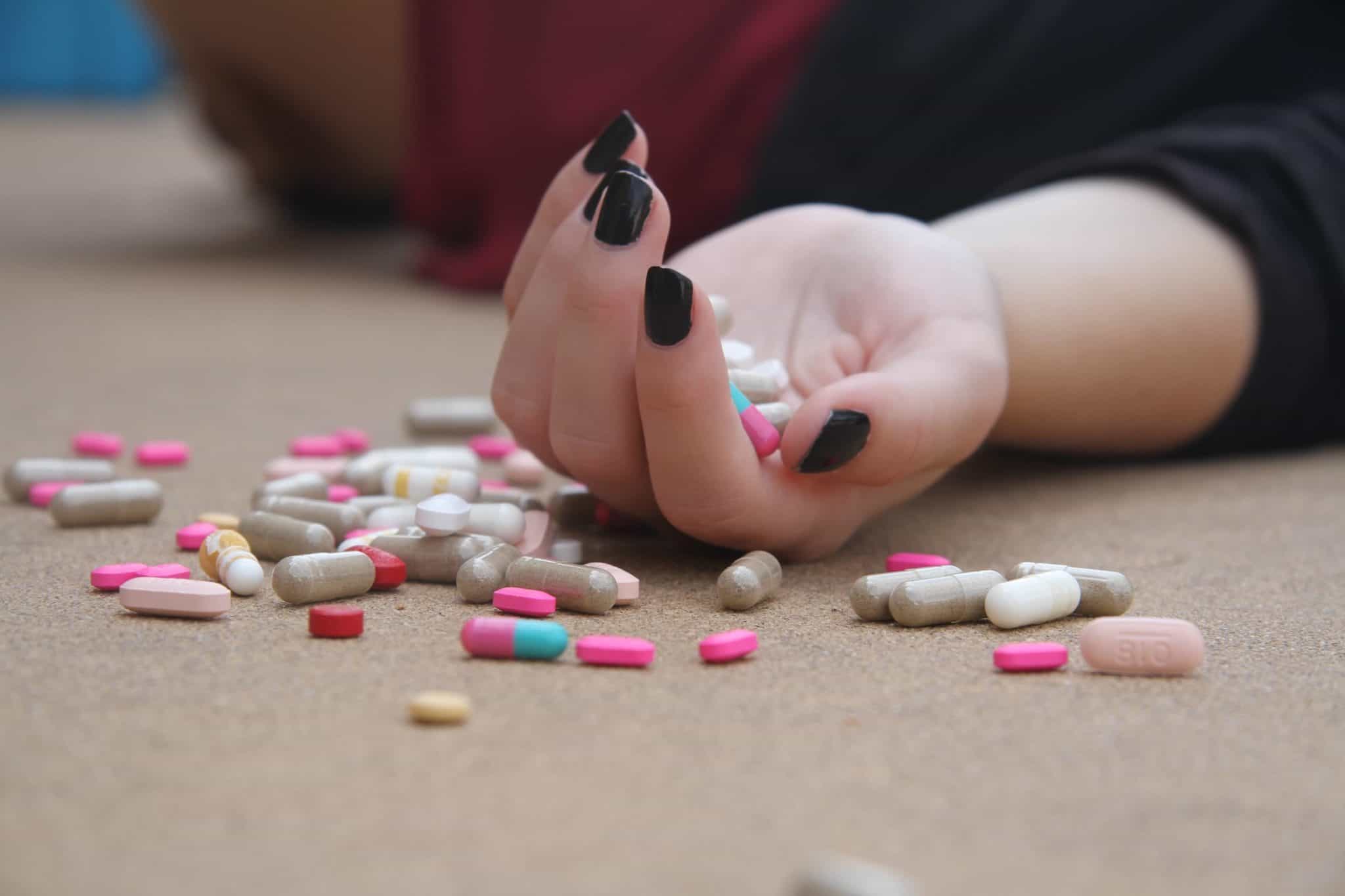 The Opioid epidemic has been getting worse as Fentanyl deaths continue to soar. In 2016 alone, 42,000 persons died from Opioid overdose.
For those that might be unfamiliar, Opioids are one of the most powerful painkillers on the market, used to soothe extreme pain. Examples of Opioids include Oxycontin, it is also available through synthetic form by way of Fentanyl. The illegal drug heroin is also an Opioid.
Whether you are struggling with Opiods, struggling with emotional eating or any other kind of addiction, the following bible verses about self control can help you dig deeper into what the Bible says about the topic.
 
This post may contain affiliate links. You can read my full affiliate disclosure here.
Bible Verses About Self Control
The following verses about self control have all been taken from the King James Version
"He that hath no rule over his own spirit is like a city that is broken down, and without walls." Proverbs 25:28

"There hath no temptation taken you but such as is common to man: but God is faithful, who will not suffer you to be tempted above that ye are able; but will with the temptation also make a way to escape, that ye may be able to bear it." 1 Corinthians 10:13

" Be sober, be vigilant; because your adversary the devil, as a roaring lion, walketh about, seeking whom he may devour:" 1 Peter 5:8

"And be not conformed to this world: but be ye transformed by the renewing of your mind, that ye may prove what is that good, and acceptable, and perfect, will of God." Romans 12:2
Scriptures About Self Control
Do you have a favorite Bible verse on self control that you turn to when temptation strikes? Try committing your favorite self control verses to memory.
"I can do all things through Christ which strengthens me." 1 Philippians 4:13

"But the fruit of the Spirit is love, joy, peace, longsuffering, gentleness, goodness, faith, Meekness, temperance: against such there is no law." Galatians 5:22-23


"For I know that in me (that is, in my flesh,) dwelleth no good thing: for to will is present with me; but how to perform that which is good I find not." Romans 7:18
Books About Addiction & Recovery | On Pills and Needles
On Pills and Needles is one family's story of their sixteen year old son's battle with opioid addiction.Rick Van Warner shares the pain and heartache that he and his family endured as they tried desperately to fight his dependence on Opioids and help him practice self-control. Throughout the book, he shares, commons causes of the addiction,effective and ineffective ways it can be treated along with ways to cope if your loved one is struggling with the addiction.

Behind the smiles, behind the spoken words of I am doing OK, there are people among us who are hurting. We hide behind a mask, pretending to the world that everything is OK, but are we truly? In a desire to escape reality, many turn to substance abuse to escape their problems if only just for a little while. We can't fight our addictions alone, try praying some of the above scriptures on self-control as you turn to God for help.
On Pills and Needles tells the heart wrenching story of a family battling with their son through Opioid addiction. Eight years of showing continuous love even after relapse after relapse. While I hoped to gather a christian perspective on Opioid addiction, this turned out to be  just the authors story of dealing with addiction within his family. I also felt the story line lacked a complete resolution.
There were times the author questioned, were they too caught up in the whirlwind of life that they failed to give all their kids time and focused attention?
Urine test samples became a regular and so were rehabilitation programs.Can you imagine financially the burden the family went through to help their son through his addiction?
The strained friendships and awkward positions the family found themselves in with a son who would often steal to fund his addiction?
It is heartbreaking to watch your child not care whether or not he died bur rather only cared about getting high. As a parent, you can only image the blame game that presented itself. "Should I have spent less time focusing on sports, dinner out and events in lieu of family nights at home playing games," the author questioned at one point.
Hard drugs can alter the brains chemistry. With continuous drug abuse, the addict starts to feel lifeless and depressed. They then reach for larger doses to try and experience the huge high they once had.  You can read more about how the drug affects the brain, through the following article from the National Drug Abuse Institute.
The cord that really struck me from this book, was that the main character suffered with social anxiety and depression. That really brought things home for me, as I too struggle with social anxiety. Social anxiety is a situation where you fear social situations and often go to great lengths to avoid them. You have a fear of been negatively judged by others. While overcoming my social anxiety is a work in progress, it really got me thinking that I too given the right circumstances could have suffered the same fate as the lead character.
On Pills and Needles will resonate with families that are hurting, and families with addicts. I would also recommend this book for counsellors or parents of high school or college-aged children who may be interested in learning more about Opioid addiction. It will help you gain perspective on what addiction looks like and how it can affect family and friends. What also resonated with me from this book, was the undeniable love the parents had for their son, despite his constant lies,relapses and financial strain on the family. It reminds me of the love God too has for us, regardless of how we mess up, he still welcomes us back with open arms.
What are some of your favorite self control bible verses?