The Best Adulting Books To Help You Get It Together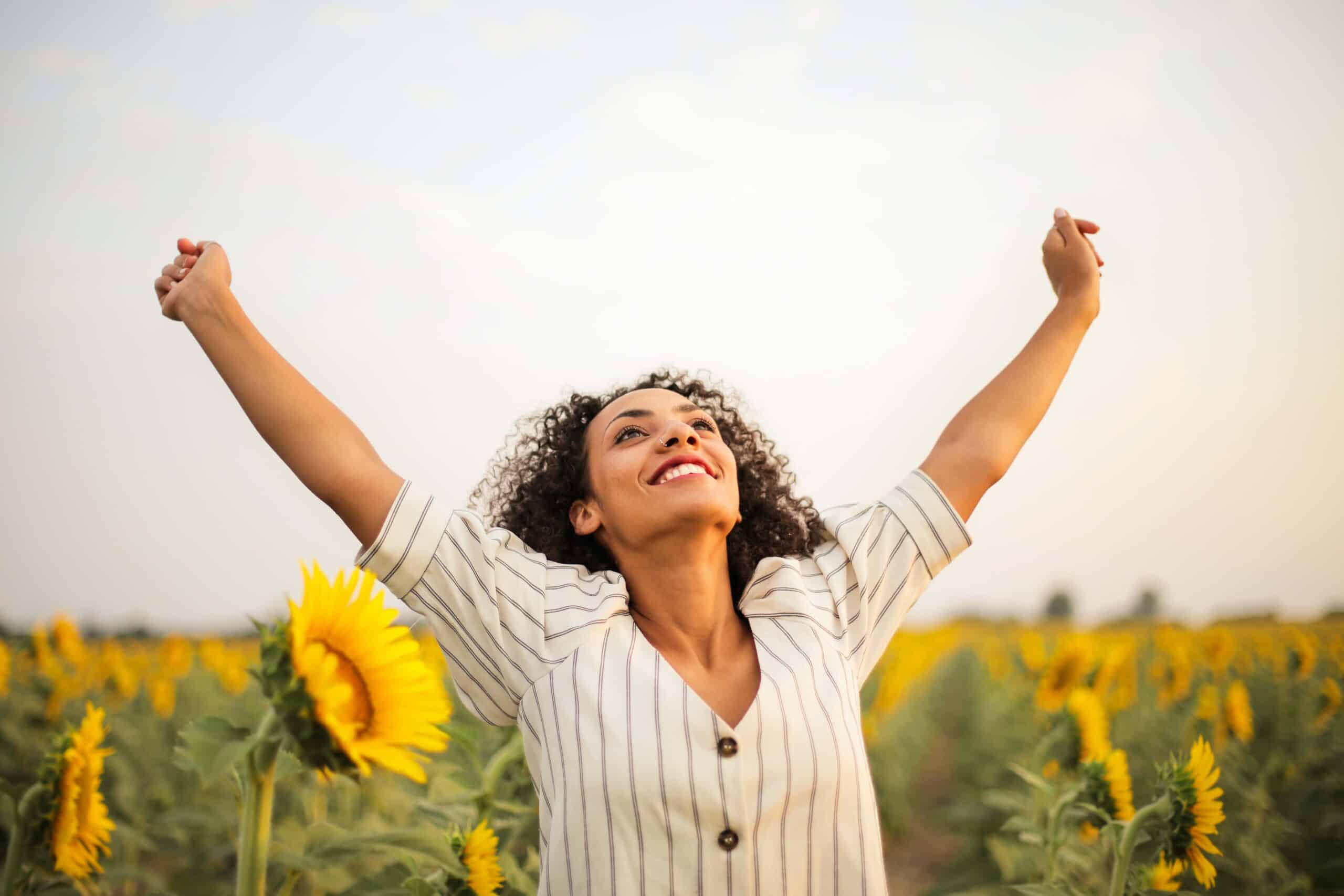 As I unpacked the latest shoe styles and arranged them neatly on the shelf at my local department store.
My colleague eagerly expressed how she was looking forward to her 18th birthday which was only a couple weeks away.
Curiosity got the better of me and I asked her why. Her explanation, oh, so I can finally drink alcohol, get drunk and hit up all the nightclubs.
I was lost for words. Is this really the reason why we can't wait to become adults?
The world sells us on the concept that in order to be happy we need to pursue sex, fame, money, power and material possessions. Does this really give us true happiness?
Adulting isn't easy, one minute you are navigating through high school and the next minute you are stepping into adulthood. Suddenly you have to start being responsible learn how to mange your finances and fine tune major life skills such as learning how to cook. In this article, we will dive into some of the best christian adulting books on the market.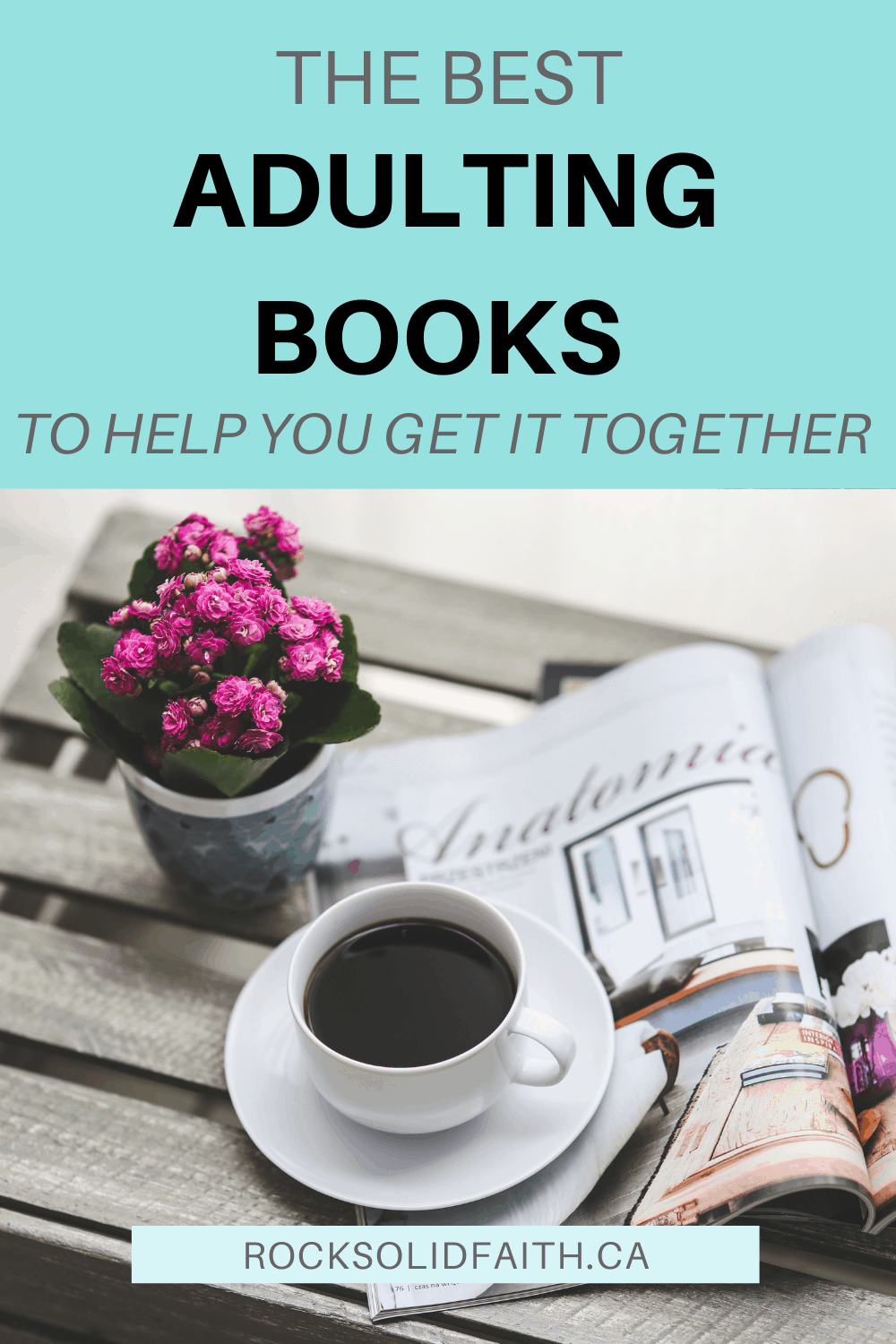 This post may contain affiliate links. You can read my full affiliate disclosure here.
Adulting Books
Adulting is a term that has gotten popular in recent years. Adulting refers to learning to do grown-up things and to take on responsibilities such as for example owning a car. Oftentimes, some of these basic life skills are not taught in the classroom as such young adults are forced to figure this out on their own. With that being said, here are two of my favourite adulting books I have come across thus far.
#1 Welcome To Adulting
"Welcome to Adulting" is a book I wish I had in my early adulting years and is my top adulting book recommendation. If you are in your late teens or twenties, you need to pick up a copy of this book. The author Jonathan Pokluda gives a fresh perspective on what it means to be a young adult in a world where sex, fame, money, power and material possessions are the driving force.
Adulthood brings with it major responsibilities but it is also filled with many exciting moments. Looking back at my early adulting years, while I wanted Jesus to return, I silently hoped he would delay so I would have the opportunity to get married, finally visit Paris or some other exotic destination. Jonathan reminds reader that worldly accomplishments are all temporary. Instead of finding our identity in earthly things, we should embrace our true identity, after all eternity is at stake.
The book is divided into five sections, these include: knowing your purpose, work, relationships, fear and eternity. The author starts off the book recounting his story and sharing with us raw truths of his journey into adulthood. Jonathan also discusses the challenges he encounters while entering adulthood, he recounts situations that 20 somethings can most likely identify with – think one night stands, drinking and a world of other wrongs. While he appeared to be more of a playboy than an actual church kid, he finally came to grips that all the happiness he was aiming for was all temporary. As fate would have it, a one night encounter changed the trajectory of his life.
What I really liked about the book was how the author laid out each chapter. He weaved his own personal stories with each topic that was discussed as well as provided a biblical perspective. The way the book was laid out made the concepts pretty easy to understand. It is also easy to identify with the author. It is evident that he has "been there done that" and he knows what he is talking about.
While reading, there were quite a few golden gems mentioned that I had to whip out my note pad to record all those golden concepts. One of the more impactful ones for me, was this quote from the book, " If you are more concerned about what people think of you than what God thinks of you, then the approval of others is an idol to you." This is really deep and oh so true. I feel as though this quote was perfectly crafted just for me. I will leave you to simmer on that quote for a while. Go get the book!
Topics such as "Adulting like a Boss" where he spoke about money and it not being all about the Benjamin's had me hooked. I also enjoyed the chapter on knowing your purpose where he delves into a helpful acrostic that covers five different areas to help you learn more about how you have been uniquely created. I will let you in on the very first letter in the acrostic, "S" which stands for spiritual gifts. Not too sure what your spiritual gift is, you can take a free test online.
What To Expect: Welcome to Adulting

Welcome to Adulting by Jonathan Pokluda comes highly recommended. This is a must read for every young adult. It is certainly one of the better adulting books that I have read thus far and yes I have read quite a few. I would encourage every parent to snag a copy of this book for their child or as a gift for a friend. This would also make a perfect graduation gift for high school seniors.
#2 Adulting: The Girls Guide to Conquering Life
One of the first cords that struck with me when I first picked up The Girl's Guide to Conquering Life was how different cultures celebrated the transition from girlhood to womanhood. In the US, adulthood is recognized at 18, in the UK the magic number is 16. In Japan or New Zealand, you will have to wait until you turn 20 while in Zambia you are lawfully an adult at the age of 21.
Just as the legal age differs, so does the traditions. You might be familiar with a Quinceanera party. This is usually celebrated in Central and South America. It is usually referred to as a coming of age party. Baptismal vows are renewed and a party is usually hosted which includes family and friends. They do something similar in Japan known as Seijin no Ho. Once again, the girls dress up in their finest attire and celebrate with friends and family and are showered with gifts.
The tradition that really peaked my interest was the "period party" which is celebrated in some cultures and otherwise known as a First Moon Party. This is where moms eagerly anticipate "Aunt Flo" arriving for their daughters for the first time. They then throw an elaborate party to celebrate the early stages of their daughter stepping into womanhood. I can't really imagine wanting to celebrate the onset of my first period yet alone having my friends and family there celebrating, but just by searching online, you will quickly realize that this is actually a thing.
The first food for thought that the author gives you in this book, is that it is important to become friends with oneself first as it sets the premise for future relationships. The author encourages girls to spend some alone time and figure out what their goals are, their priorities, as well as their beliefs and values before stepping into a dating relationship. This personal reflection time helps them to discover what is really important to them. You can start off by taking the following personality test. It takes around 12 minutes and can give you an overview of your personality type to get you started. I have an ISFJ (Defender) personality type by the way. As per my test results, "Defenders have excellent analytical abilities; though reserved, they have well-developed people skills and robust social relationships; and though they are generally a conservative type, Defenders are often receptive to change and new ideas."
Now back to the book, if you are looking for a book that's going to shed some tremendous insights on conquering life, a term more commonly referred to as "adulting" by millennial's, this isn't that book. I would have loved if the author had shared experiences and then weaved that story into the step by step instructions on executing a particular skill. This was more of a reference book or rather a "how to guide" in its simplest form. Think how to wash your hair or how to wash your face simplistic. For a book published by a christian publisher, I was also expecting it to include some spiritual content, but it didn't. The content of this adulting book included topics such as:
Guys & Dating
Social Skills & Manners
Work & Ethics
Wealth & Money Management
Health & Beauty
Clothes & Fashion
Sports & Recreation
Cars & Driving
Tools & Fix-it
Don't get me wrong, this isn't a bad book, but for someone who already knows how to do these common life skills, it will seem pretty simplistic. Some of my favorite chapters from the book were: Cars and Driving ( always remember the red goes on before the black when jump starting a dead battery), Clothes & Fashion (now I know how to find my perfect bra size without the help of an in store sales associate) and Food & Clothing.
One of the most helpful skills that I came across in this book that I think most females should know was how to change a tire. It can come in very handy should you ever get a flat tire in the middle of no where. Instead of being a damsel in distress, you can be resourceful and equipped with the skill to change your own tire.
Each life skill mentioned was covered in roughly three pages. The directions were short enough and easy to follow and understand and included shorts nuggets at the end of each skill. Some of the skills highlighted are skills which you are likely to have honed and learned over the years growing up such as how to wash your face.There were more advanced life skills which were discussed such as how to change your tires or how to jump start a dead battery which I think everybody could stand to benefit from knowing. Overall a pretty handy book, which is likely to prove useful as you encounter some of these activities in everyday life.
I think this adulting book would be a fun bucket list activity for teens. They could make their way through each of the skills listed in the book, take fun photos along the way to document the process and then upon completion have a coming of age party. A fun way for parents to reinforce a few of these life skills that they may or may not have taught their children over the years.
What to Expect: The Girls Guide To Conquering Life

This certainly isn't a book for everyone, but you can definitely find helpful tidbits and will at times question what you thought you knew about doing a particular skill. This book is a good reference for teaching common life skills. I would recommend The Girls Guide to Conquering life as a gift for tweens, teenagers or a female just headed off to college.
Adulting Books
I hope you found these books on adulthood helpful. What are some of your favorite christian christian books about adulthood that you have found helpful thus far? Drop them in the comments below, I would love to check them out!