7 Lies Women Believe About Christian Relationships And Dating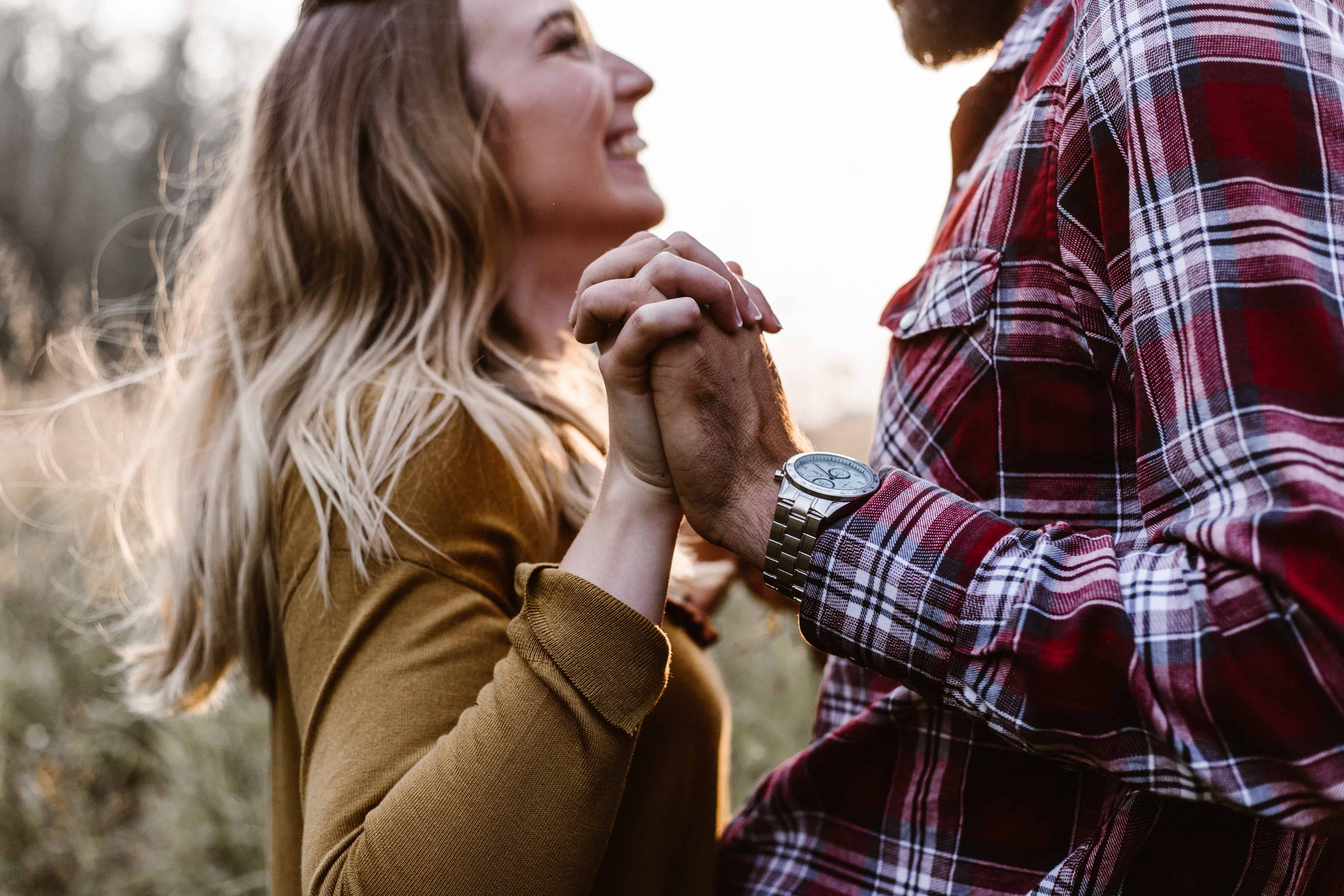 LEARN  THE 7 LIES THAT WOMEN BELIEVE ABOUT ABOUT CHRISTIAN RELATIONSHIPS AND DATING
Growing up, I would lay in bed and gaze up at the night stars. Well, perhaps more like my bedroom ceiling. I would look up at the ceiling pretending they were stars and sing, "Dreaming of You" by Selena.  Somewhere mid note, I would whisper a prayer for my future husband that I was yet to meet.
Thanks to Hollywood, we all yearn for love. We long to meet "our perfect match". The guy that will sweep us off our feet, the one who confesses his undying love for us, sends us red roses and chocolates and carry us off on romantic carriage rides.
But is this what true love really looks like? With this being the month of love and all I thought it fitting to share with you, 7 Lies Young Women Believe About Christian Relationships and Dating.
How Far Is Too Far For Christian Couples?
When it comes to Christian relationships, dating rules abound about what you should and shouldn't do. For a while I was sick of all the rules, perhaps because no one really took the time to explain WHY. A couple grey strands later, I have come to realize that these rules only serve to protect us and not in fact restrict us.
Read these 7 Lies Young Women Believe About Christian Relationships and Dating with an open mind and I hope you will walk away with a renewed perspective.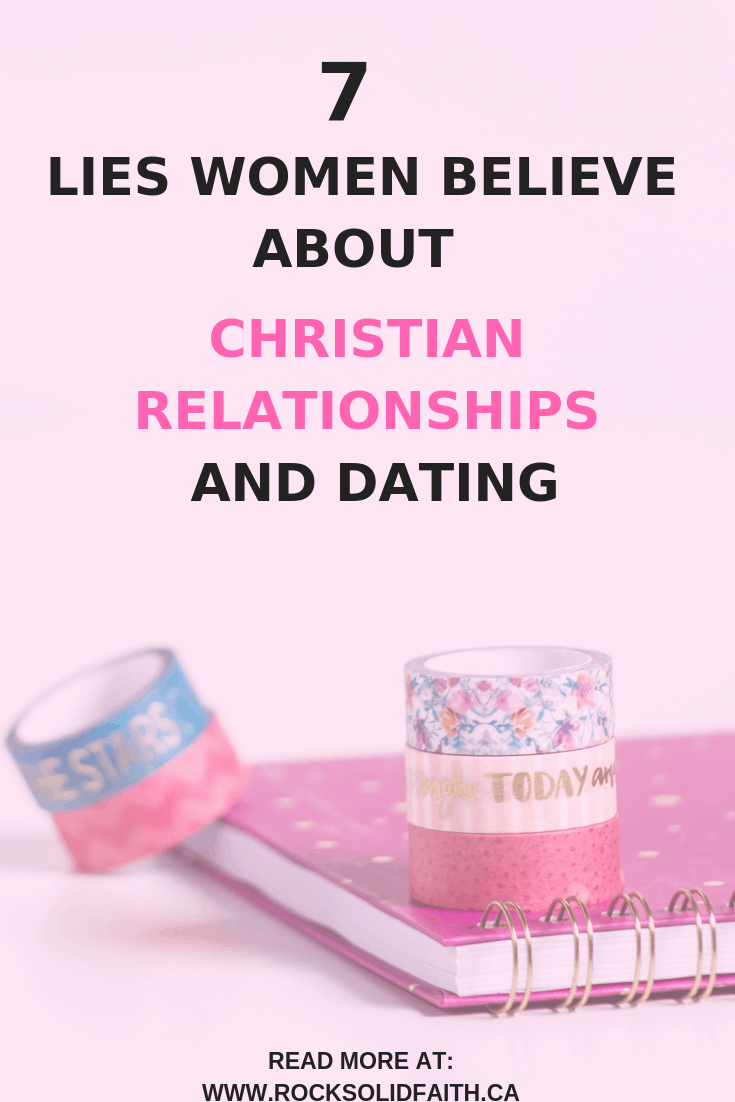 Disclosure: This post may contain affiliate links, which means we may receive a commission if you click a link and purchase something that we have recommended. While clicking these links won't cost you any extra money, they will help us keep this site up and running. Please check out our disclosure policy for more details. Thank you for your support!
Biblical Dating Boundaries
The following are 7 Lies women believe when it comes to christian relationships and dating:
You Can Change The Guy
I like to watch the show "Property Brothers". On the show, the Brothers help clients build their dream homes within a budget they can afford. A battered old house becomes a modern magazine worthy show home by the end of the show.
We view our relationships in a similar way.  Our current guy doesn't match up to "our list" so we try to accessorize him. Perhaps a little six pack here, some leadership skills there and who knows maybe some brand name clothes would do the trick to camouflage all the nerdiness he has got going on.
Here is the thing ladies, you simply can't change a guy, not unless he is the one who actually wants to change. The Bible clearly says in 2 Corinthians 6:14, that we should not be unequally yoked with unbelievers. Whether we are conscious of it or not, the people we associate ourselves with on a daily basis shape the way we think, act and what we believe.
"Show me your friends and I will tell you who you are." I have seen it so many times a young lady falls for an unbeliever and uses the disguise that she is trying to win him for Christ. 9/10 times the unfortunate outcome is usually that she compromises on her faith.
While 2 Corinthians 6:14 always seems to be used in reference to Christians dating non-believers, I believe we can also be unequally yoked with believers. You don't just need to be mindful of non-believers but also mindful of individuals who just bare the name Christian.
Just like with a non-believer, instead of drawing you closer to Christ your partner could be pulling you towards things of the world or alternative beliefs. Your relationship with Christ matters, make God a priority. If your relationship doesn't align with your Christian values then perhaps the question you should be asking yourself is, Is this really the right relationship for me?
 You Need To Test Drive The Goods
Nobody buys a new car without first giving it a road test to get an idea of how the car functions and operates. Does this whole true for relationships as well?  One argument I often hear from men is that, by no means would they get married without having sex first. Their rationale, they have to ensure they are compatible with their mate and can satisfy each other.
Newly engaged couples also fall prey to this as they figure they are getting married soon so what's the big deal if they have sex before the big day? Stop test driving your girlfriend or boyfriend.
The Bible clearly states that sexual immorality is wrong. Thus, as Christians following the will of God, we are expected to abstain from such activities outside the confines of marriage. Sex isn't a bad thing but rather a gift from God and is best experienced in the way he designed it to be enjoyed.
Following God' design, christian dating principles saves you from unwanted pregnancies and limits the likelihood of contracting sexually transmitted diseases as you are not engaging with multiple partners. Want to learn more about biblical dating boundaries and what the Bible teaches about sex outside of marriage? Here are some Bible Verses to checkout.
I would also encourage you to read the following two books:
Sex, Jesus and the Conversations the Church Forgot – A discussion on why sex outside of marriage is wrong.
The Good Girls Guide to Great Sex – Provides supporting research that lots of practice before marriage does not actually equate to a fulfilling sex life after marriage. In fact, it was the opposite, those who waited had a more fulfilling sex life.
The Grass Is Greener On the Other Side
When was the last time you really paid attention to the content that you watch on your TV? Like really paid attention? Sadly, most of the series and movies we watch these days paint the picture that it is perfectly OK to cheat on your husband or wife.
We stick around and wait for the guy because he tells us he is going to leave her for you and five years later, you are still waiting. Why are we condoning the breaking up of a family unit? The grass is not always greener on the other side.
Adultery is not without its consequences, think of David and Bathsheba. David went as far as killing Bathsheba's husband to hide their wrongdoing. Compromise once and you will usually find yourself going down a slippery slope as you try to coverup your habits.
Its not OK to step outside the confines of your relationship or pursue another person's wife or husband. In Exodus 20:14, we are reminded that we should abstain from committing adultery.
Living Together Before Marriage Is A Must
What's the big deal with living together?
As a couple, trying to stay true to your Christian values, living together opens up opportunities to step outside your Christian boundaries. One innocent night of cuddling can quickly turn into having sex outside of marriage.
No matter how strong you believe you are, especially if its just the two of you, temptation can arise. Thus it is better if you stick to traditional values of waiting until you are married to live together.
Living together with the hope that he will pop the question only decreases your chances. If he receives all the benefits of a wife  why then would he be interested in tying himself down in a legally binding contract? Research actually shows that living together lessens your chance of marrying by 50 percent.
Don't worry that persons may consider your views archaic, instead know what you believe and hold on to your true Identity in Christ. Hebrews 13: 4 says."Give honor to marriage, and remain faithful to one another in marriage. God will surely judge people who are immoral and those who commit adultery."
There Is Nothing Wrong With Showing A Little Skin

When the summer months roll around, there begins an influx of "naked people walking around." From showing cleavage, butt cheeks, way too much skin, there is little left to the imagination. Sadly, to feel like we are in the same league as these other women, we as young Christian women feel we need to dress the same.
Sure, you will get his attention, but his main interest will be getting you in bed. Respect yourself first, if you don't respect yourself, why then should he respect you. There might be fewer christian guys sticking to christian values these days, but there are still traditional guys around.
So, what then do we do? It is possible to dress modestly and still look "fly". Yes it, read these tips for dressing modestly.
Here are some modesty books to checkout:
Modesty: More Than A Change of Clothes
Secret Keeper: The Delicate Power of Modesty
Sharing Is Caring
While as a blogger I do agree that sharing is caring (by the way, I would love if you would share this post with your friends), but when it comes to relationships this is far from true. If you recall, a few years ago, Ashley Madison got hacked and hackers threatened to release prominent names and emails of those who were users of the website. For many this was a time of great anxiety as the secret lives of many marriages were on the line.
In an effort to spice up their marriages and or fulfill fantasies, christian couples are turning to "christian swinging". I am going to be blunt here, this is not OK. This is not only sexual immorality but can only lead to comparison and a breakdown of your marriage. As we discussed  in Hebrews 13:4, God charges us to remain faithful to one another in marriage. Even if you are both consenting to the act, its still committing adultery.
True Love Is What We See On Hallmark
Did Hallmark get it wrong? Learn What is true love according to the Bible.
Looking for even more resources for christian dating couples? Be sure to check out the following Christian dating books and activities for christian couples. There is also a Lies Women Believe Bible Study if you are interested in diving into this further.
Be sure to also read Letting God guide your relationship: 7 Godly dating principles and The Best Christian Love Movies To Watch to learn more about christian relationships and dating.
Additional Articles You May Like:
The Best Gifts For Christian Women
Hi there! I'm Shanique, the founder of Rock Solid Faith. I am a multi-passionate millennial and Women's Ministry leader who loves helping others learn to study the Bible. On the blog, you'll find helpful Bible study tips to help you develop a deeper intimacy with God, and fall in love with God's Words.