Cute Christmas Coloring Pages Printables For The Holiday Season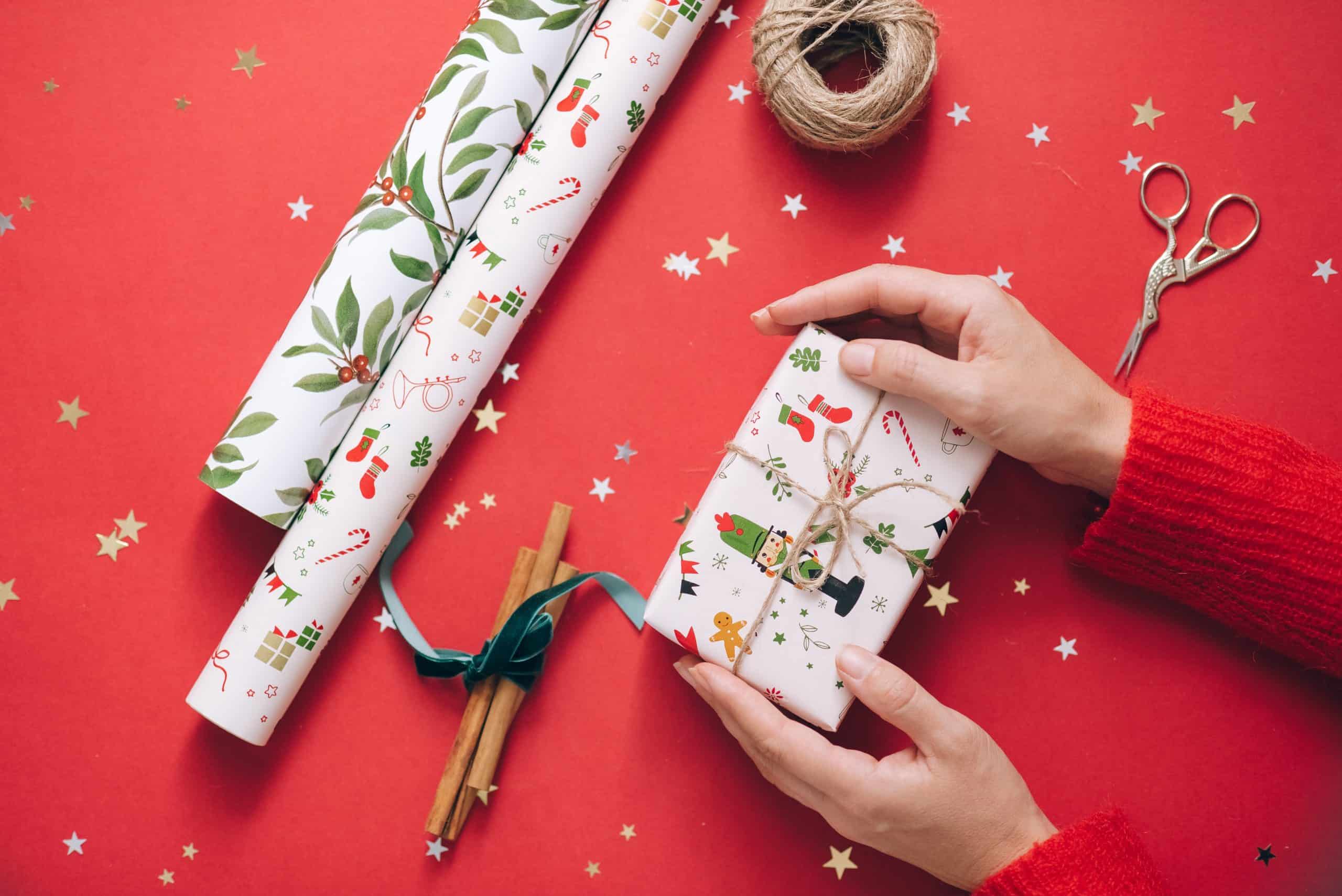 Christmas is coming up fast! Christian families around the world are busy preparing for Christmas celebrations, which often includes a variety of activities.  It can however be relatively easy to lose focus on the main reason for the season with the commerciality of Christmas.
This year, in addition to reading a Christmas Bible Reading plan, why not incorporate some Christmas coloring pages printable to help you meditate on God's words. A low cost activity you can consider doing this year. These Christian coloring pages printable are perfect for Christian families looking for something meaningful that can be done together as a family. What's great about these Christmas coloring pages, is that they can be printed and taken with you wherever you go to help keep your children entertained during this holiday season.
This post may contain affiliate links. You can read my full affiliate disclosure here.
Nativity Christmas Coloring Pages Printable
Christmas is such a wonderful time of year, but often we focus more on the commercial side of the holiday season than the actual reason for the season, being Christ. Incorporating a Christmas Bible reading plan is a great way to keep Christ at the center of the season as you recount the story of the Birth of Jesus.
During this time of year, my family enjoys watching The Nativity Story, you can watch it for free on Amazon Prime. The Academy Award-nominated star of Whale Rider, Keisha Castle-Hughes, portrays Mary, a young wife and soon-to-be mother upon whom a seemingly impossible burden will be placed. Over the two years before the birth of Jesus, as Mary realizes that she will bear a child fated to change the world, she discovers the inner strength, faith and grace that have earned her the veneration of billions of people for two thousand years.
You can certainly make this a family affair by getting the kids involved as well. This 8 page Nativity Scene Christian Christmas coloring pages printable is a fun way to reinforce elements of the story.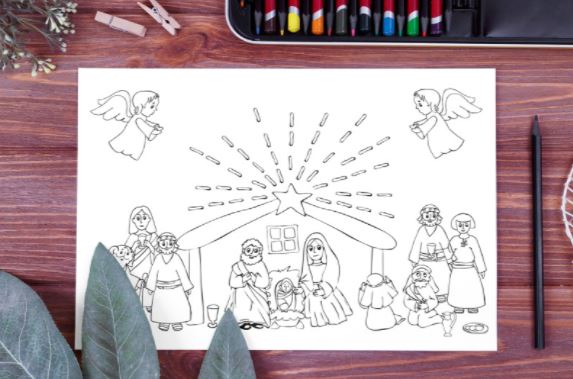 Christmas Coloring Pages For Adults
Delight in the Word this Christmas thru Coloring Christmas Bible Verses! Includes 8 different coloring pages along with a bonus kids activity pages. Both PDF and PNG versions are included! Use PDF files for printing. Use PNG for coloring digitally on your iPad or tablet.
You could also consider focusing on the Names of God with this 17-page Christian coloring book focused on 16 Hebrew Names of God.
Christmas Adult Coloring Book – This 22 page booklet comes ready to print, simply print and color.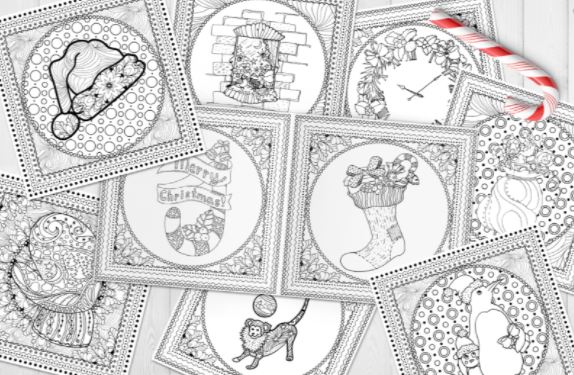 Detailed Christmas Coloring Pages
Enjoy the holiday season with these Christmas coloring pages! This small coloring book is suitable for adults and children – it is full of details, fun and doodley!
Christmas Coloring Pages For Preschoolers
A Merry Christmas Coloring games and activities set. The product features cute funny Christmas coloring pages, animals, toys, and Christmas advent scenes. Get lost in the calming winter atmosphere and share these unforgettable moments. Not all the activities will work for preschoolers, but you will definitely find activities that can work for the whole family.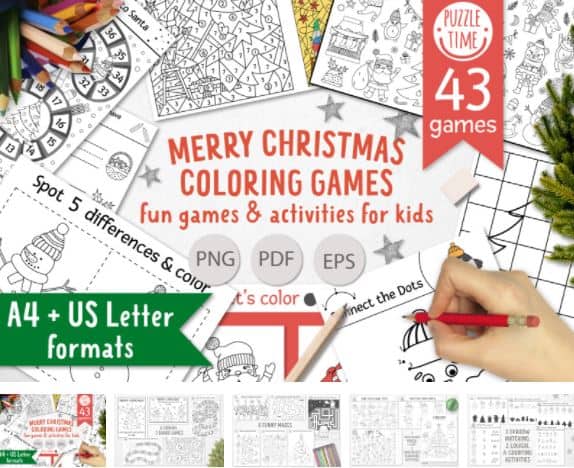 Easy Christmas Coloring Pages Printable – This cute Christmas set is perfect for kids. It is simple to color for the little ones.
Cute Christmas Coloring Pages
This Christmas Coloring Pages collection is a hand-drawn Christmas coloring page collection with 9 very detailed items. I got the inspiration from Christmas decorations and the holiday spirit. It also includes a hidden bonus surprise in some of the coloring pages. Can you find it?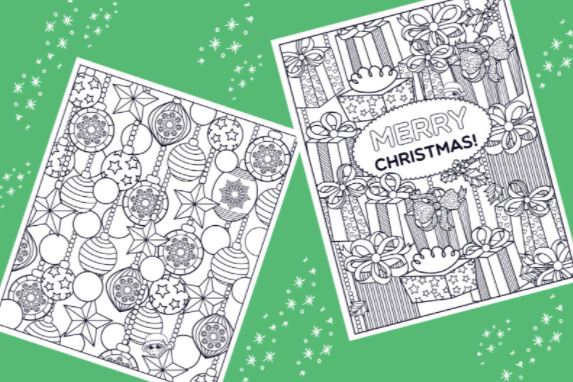 Christmas Tree Coloring Pages
If you are looking for Christmas Tree Coloring Pages, Print Color Fun has over 100 fancy Christmas Tree Coloring Pages to choose from!
Christmas Ornaments Coloring Pages
Decorating a Christmas tree is a wonderful way to get into the Christmas spirit. Best Coloring Pages for kids has several Christmas ornaments coloring pages which you can download for free!
Free Christmas Coloring Pages
Christian Christmas Coloring Pages Printables are a fun ways to teach your family about the Christian faith. It's important that we remember what this season is all about, so why not color with your kids and help reinforce these values? There are many websites available where they offer free Christmas coloring pages, here are some great places you may want to start looking for free Christmas coloring pages:
Happiness Is Homemade-Has several free Christmas coloring pages, from Santa coloring sheets and stockings to the Gingerbread man.
So Festive – Has over 55 Christmas coloring pages to choose from, even Christmas Disney coloring pages are included!
The Spruce Crafts – Has a list of over 28 places where you can download free coloring pages.
Christmas Coloring Pages Printable
As Christians, remembering Jesus' birth should be the main focus of our celebrations during this time of year. Why not try downloading some of these christmas coloring pages printables and color them with your family? Not only will your children have fun but they'll also learn more about God in the process. This time of year is all about celebrating Jesus' birth, not just decorating our houses!
Additional Articles You May Like
The Best Bible Journaling Kits For Beginners
The 12 Best Christian Coloring Books For Adults