The Best Gifts To Gift Someone Who Has Everything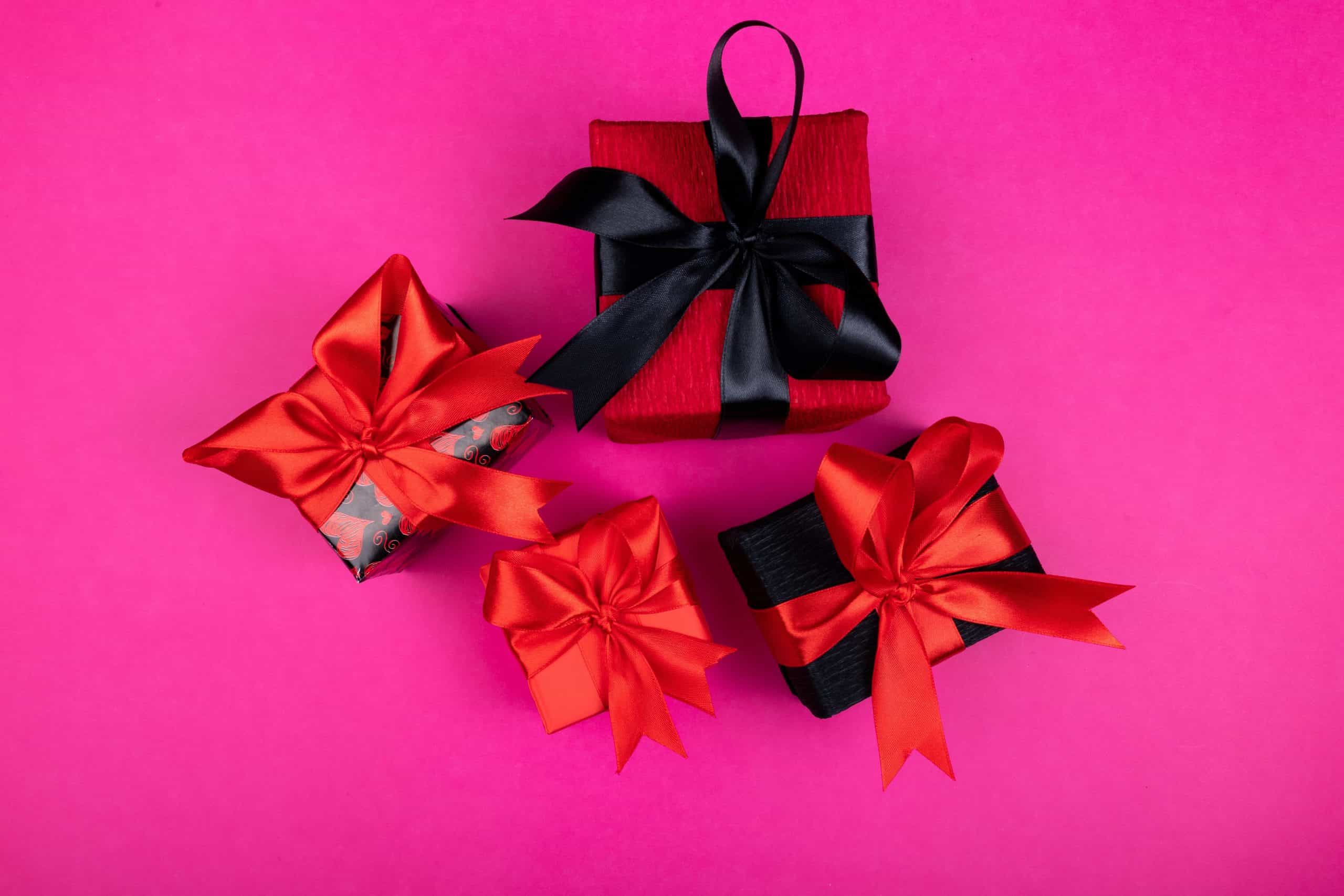 Looking for Gift Ideas For Someone Who Has Everything?
Every year, we go through birthdays, Christmas, and maybe a few other occasions where we need to buy gifts for others.
When you have that friend who already has everything they could ever need or want, you probably spend weeks racking your brain for ideas.
Luckily, the internet makes it a little easier these days with tons of lists dedicated to gift ideas.
To stay within the theme of helping the young in faith to become rooted in Christ, I have compiled gift ideas that align with the following categories:
Religious Gifts
Personal Development
Gratitude
There is even a bonus section added with traditional as well as unique gift ideas to gift someone who has everything.
Let get started!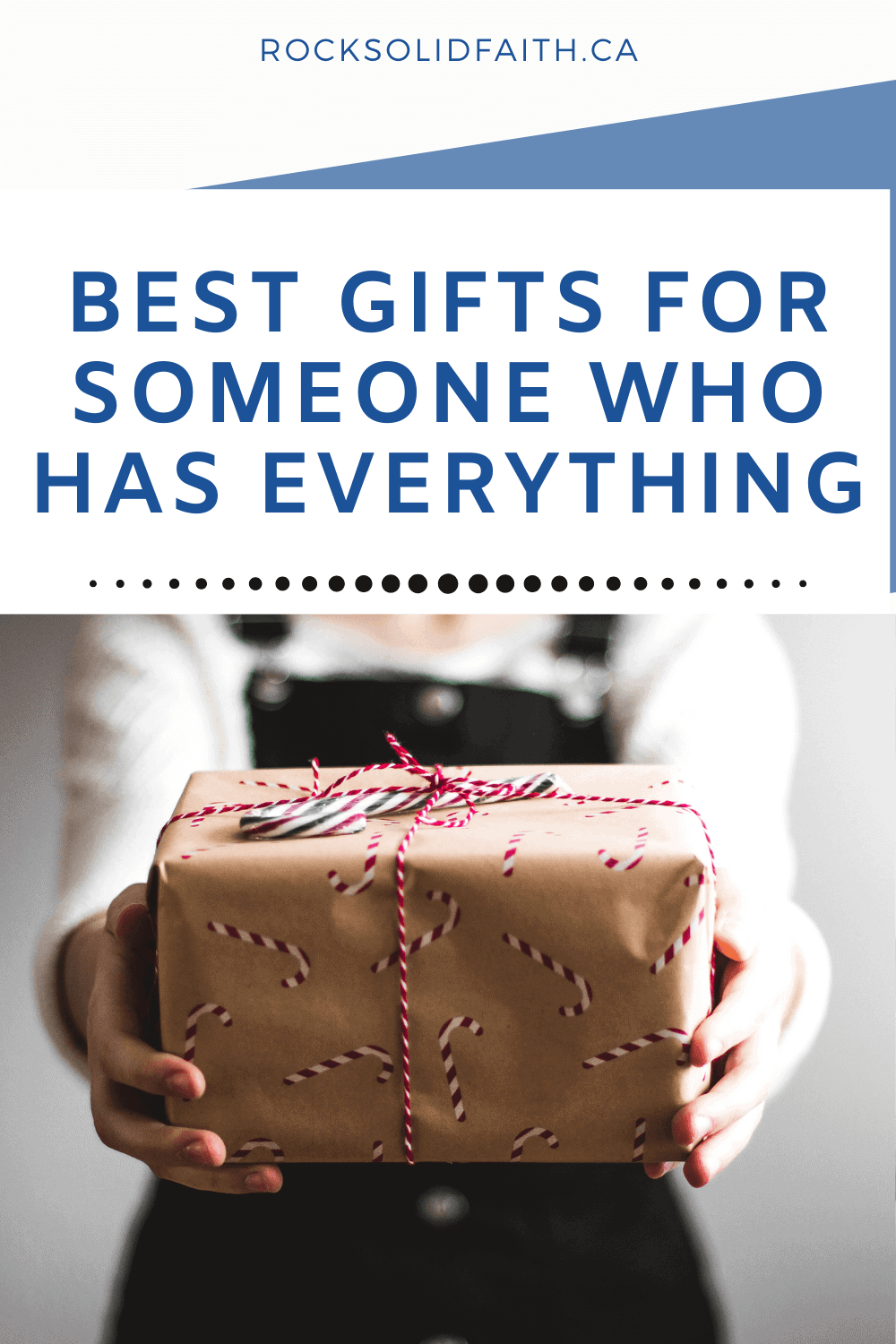 This post may contain affiliate links. You can read my full affiliate disclosure here.
What To Buy Someone Who Has Everything
Regardless of whether or not someone has everything, a faith based gift can serve as a constant reminder to the recipient of Gods love and blessings.
Inspirational T-Shirts – One can never have too many comfy T-Shirts, If your recipient is religious, you could consider gifting them faith-based apparel and gifts that inspire. Corinthian's Corner has a wide variety of religious T-Shirts, apparel and accessories to suit various preferences. Best of all, 10% of net proceeds go to support a christian charity, Compassion International. This is a non-profit organization dedicated to assisting children going through poverty.
Christian Subscription Box – FaithBox is the #1 christian subscription box on the market, which delivers christian themed content to your door steps monthly. Subscription boxes can be great last minute gift ideas for someone who has everything.

Boxes typically include: A daily devotional which they publish monthly.  Detailed descriptions of all the products included in your box alongside where the products came from and the impact it has. New hand picked products every month from companies that do good. Past boxes have included items such as: jewelry, christian books, accessories.
Additional Subscription Box Ideas:
Faith in a Box Subscription Boxes For The Whole Family
Christian Subscription Box Date Night Ideas
Discover 1,000's of subscription boxes as unique as you are!
Inspirational Wall Art – Inspirational Wall Art is the perfect complement to any office or home. They make thoughtful gifts for someone who has everything. Plus it serves as a constant reminder throughout the year of Bible promises and the goodness of God. Amazon has tons of christian themed wall art options, plus if you are a last minute shopper like myself, you could consider Amazon Prime for quicker deliveries. 
Artisan Ceramic Mugs & Platter Set – Looking for a good housewarming gift for someone who has everything? Consider this artisan ceramic mug and platter set. Encourage someone with this inspirational textured mug set!
This gratitude devotional journal and mug gift set is the perfect kit for quiet time with God. Your recipient will enjoy their favorite beverage and an encouraging message every morning.  With a place for prayers, reflections as well as creative expressions. This would make a great thank you gift for someone who has everything.
Christian Books – Bookworms like myself never get tired of books, we can never have too many. Consider one of the following inspiring christian books for your recipient or you can consider gifting a book subscription box as an extra treat. You will definitely score lots of brownie points with this one!
An Audible Membership is also a worthwhile contender, and sure to be appreciated especially by book lovers constantly on the go or those with busy schedules. An audible gift membership can be purchased in 1,  3, 6 or 12 month intervals. It gives the recipient access to an all-you-can-listen catalog which includes thousands of audio-books, podcasts, and originals.

Master Class – Still not sure what to buy a friend who has everything? Consider a Master Class.These classes are taught by professionals in their various disciplines and are bound to impress your recipient. Just make your selections based on the persons interest or hobbies.
There are various master classes available online from learning how to cook, hand lettering, crocheting to learning professional development skills. The following are some places to consider purchasing Master Classes from: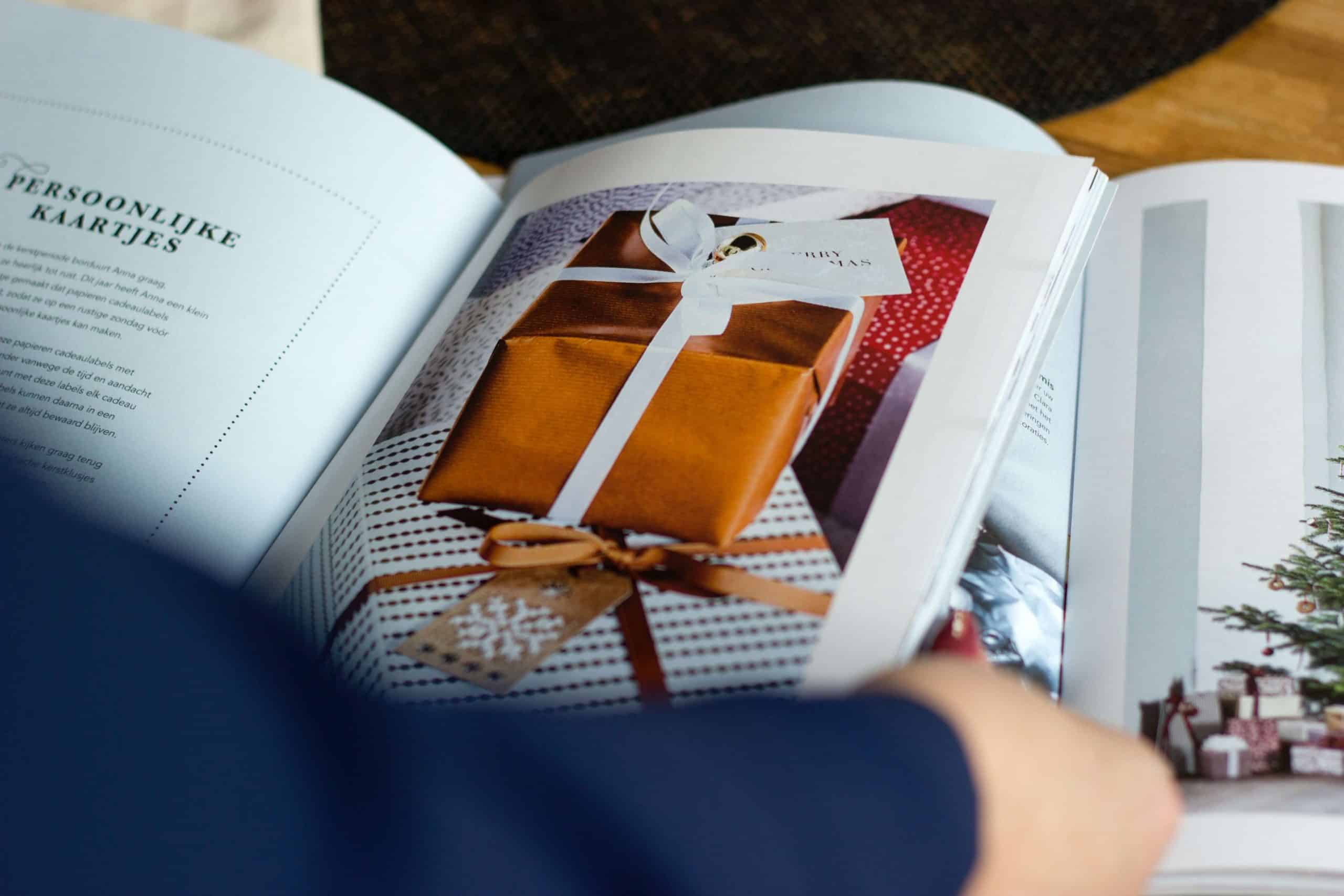 Traditional Gift Ideas For The Person Who Has Everything
If you want to get them traditional gifts, the following items are products that everyone can enjoy even if they already have them.
Scented Candles
Scented candles can invoke feelings of a season or remind you of your favorite food dish. You burn them, they fill the room with pleasant smells, and you throw them away when they're used up. Who doesn't like a good scented candle? These Hope + Gratitude Pumpkin Spice scented candles are some of my favorites.
Touchscreen Fingertip Gloves
If you're shopping for Christmas gifts for men or women, a pair of winter gloves make a nice present even if they already have some. These days, touchscreen fingertip gloves are super popular so you can use your cell phone to snag photos while you're out playing in the snow.
Fuzzy Socks
Fuzzy socks are so soft, cozy, and comfortable to wear around the house. You don't even need slippers with a pair of amazing fuzzy socks. They make great stocking stuffers. This cute gift set would make a wonderful addition to any gift.
Personal Shopper

Clothes shopping for others can be tricky. What if they don't like the style or fashion you pick out? You can solve this challenge with a Prime Wardrobe subscription from Amazon.
Similar to other clothes subscription boxes, recipients will be styled by their personal stylists based on their style preferences. They can then choose 8 of their favorites from their stylist picks to try on at home.
You will then have a 7 day try on period from which you only pay for what you keep. This would make a great gift for women and especially new moms.
A Food Gift Basket
Food baskets are also great gifts for women and men that have everything. The best part is that you can purchase these online and have them shipped to your recipient. There are all sorts of gift basket combos like meats and cheeses, sweet and salty snacks, loose leaf teas, and so many more. You can also find these at the grocery store during the holidays. Shop the best food subscription boxes and get delicious items and more delivered to your recipients door.
A Gift Certificate to a Nice Restaurant 
Send your loved one to a restaurant they love or get them to try some new cuisine with a gift certificate. Be sure to purchase enough of a balance to wine and dine your recipient and one guest at the particular restaurant you choose.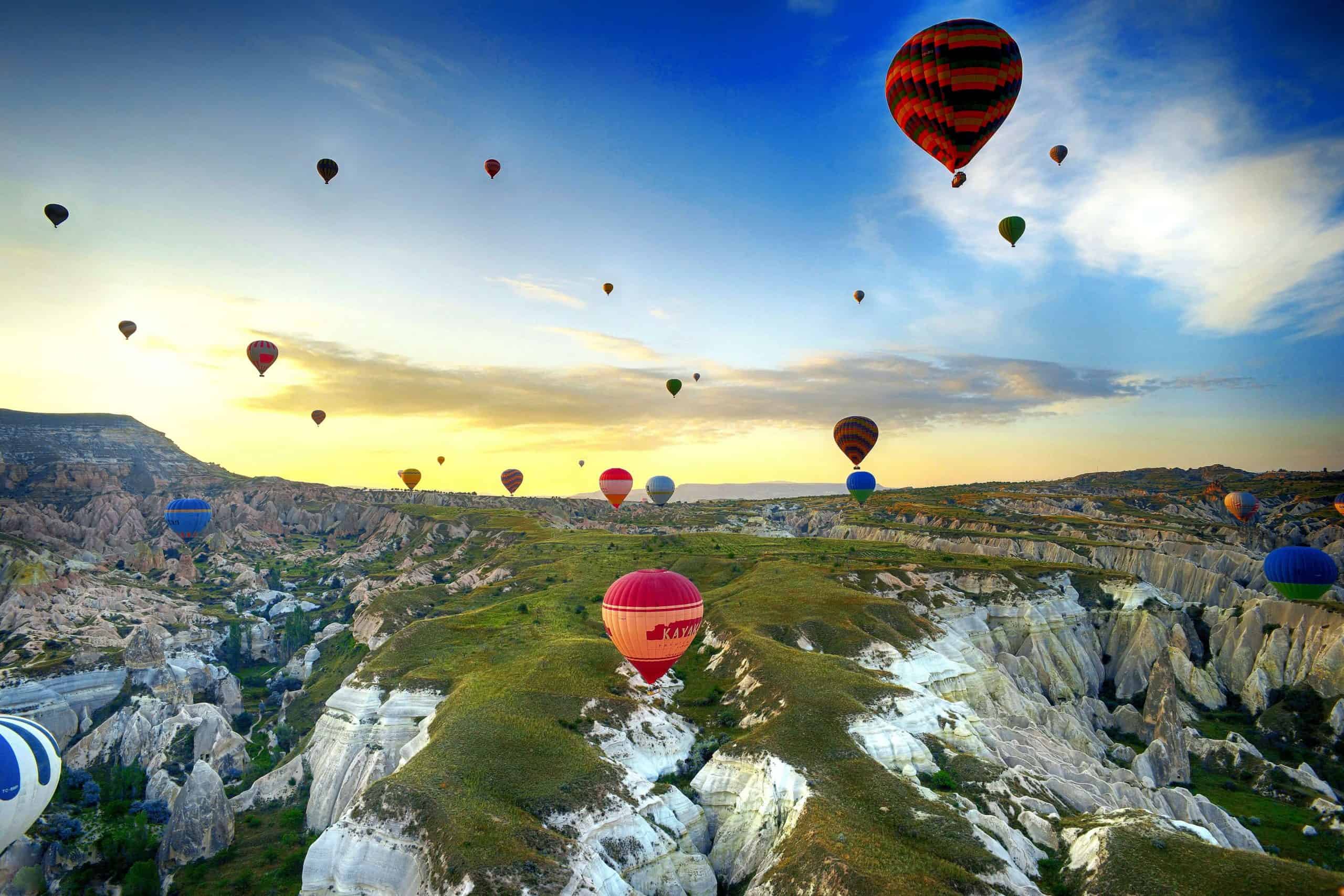 Unique Gift Ideas To Gift Someone Who Has Everything
When They Have All the Things, Give Them Experiences
Not everybody wants another trinket to place on a shelf or take up space in their home. When they have everything, give them the gift of a cool, once-in-a-lifetime experience. Better yet, do the experience with them and create some great memories.
Hot Air Balloon Ride
For around $200-$300 per person, you can ride in a hot air balloon. Tour the beautiful countryside in a giant colorful bag of air! You might be able to find a ride that includes a sunrise or sunset tour. You'll need to go on a day with good weather, though. Many major cities offer hot air balloon rides.
Glider Plane Ride
Small airports often have a glider plane business. They usually offer scenic tours in the ballpark of $150 and glider plane flying lessons for a bit more. A small airplane tows the glider plane into the air and then releases it to glide around. You'll be with a trained pilot the entire time.
Ride in a Helicopter
A helicopter ride is also a great way to see some sights. Some of the best helicopter rides in the USA are ones that fly over the Grand Canyon. The views are simply amazing. Rides in helicopters can get expensive, however, ranging from about $300-$500 per person.
Drive a Race Car
Driving a racecar at a professional track can be a thrilling experience, especially for someone who's a fan of Nascar or simply a motorhead. The price varies greatly depending on how many laps you want to purchase. Half a dozen laps can cost as little as a couple of hundred dollars, while 100 laps can cost upwards of $3,000.
Go Horseback Riding
If you're imagining being on a horse galloping down a beach, think again. Most horseback riding tours use a single route and trusted, extremely tame horses that could walk the trail in their sleep. You really don't have to do much because the horse is taking you on a walk they know very well. This is great because you don't have to know what you're doing. It's a fun experience and you can learn a lot from the tour guide about the local area, as well as the horse ranch.
Take Them ZipLining
For the adventurous gift recipient, a ziplining park can get the adrenaline pumping. Think twice about giving this gift to someone who is afraid of heights, though! Some ziplining parks also have rock climbing and obstacle courses.
Give Them a Gift Certificate to a Theme Park
Theme parks bring out the kid in people! Get two gift certificates to the theme park and give one to yourself so you can go with your recipient. It's a win-win gift that you'll both enjoy. You'll make some precious memories to treasure, too.
Best Gift For Someone Who Has Everything
We hope these outside-the-box gift ideas are helpful for you in your quest. Nothing feels better than giving a gift that is clever and appreciated. The best gifts are ones that create memories that will be cherished for a lifetime!