15 Encouraging Bible Verses About New Year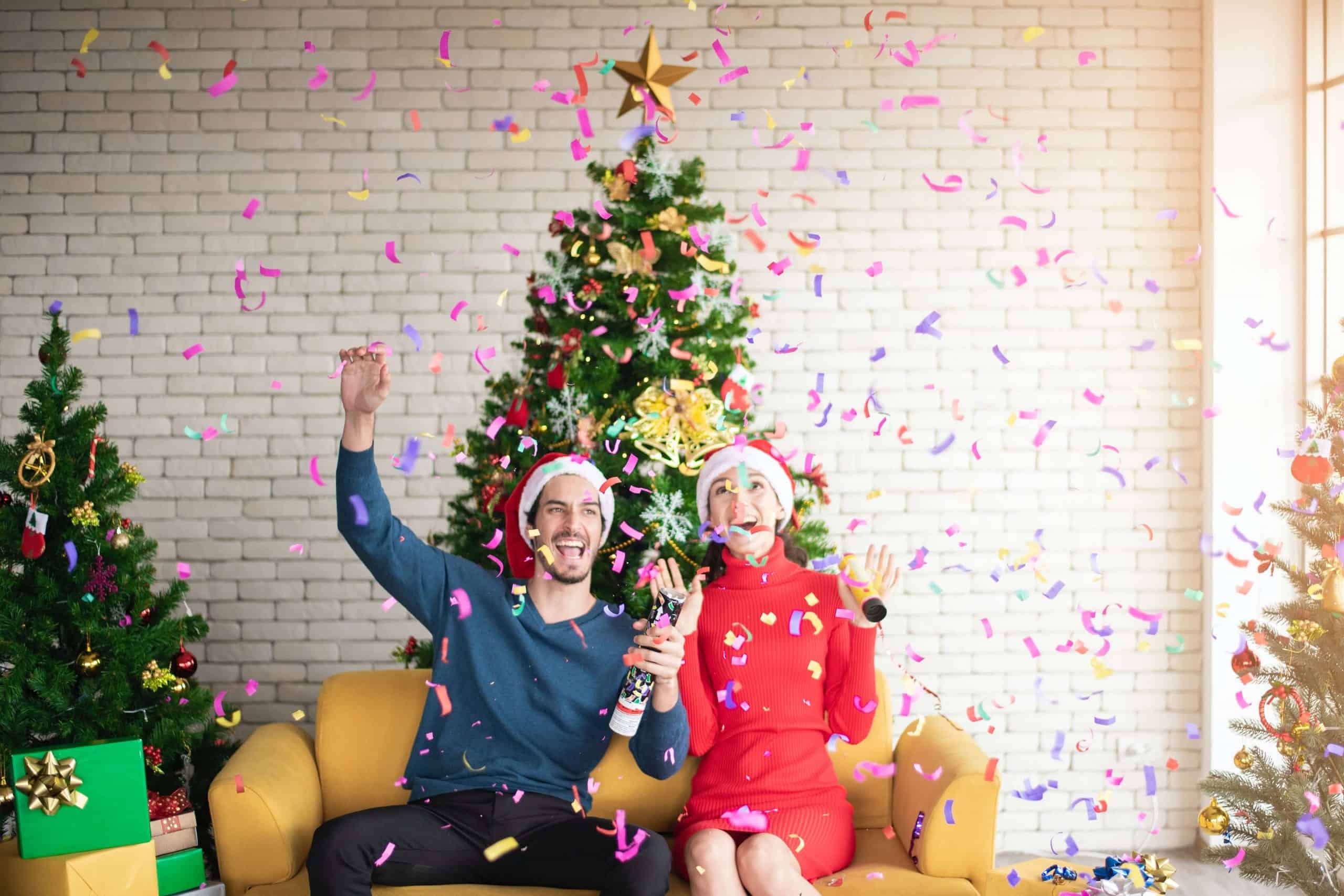 Looking for Bible verses about new year? We all love a fresh new year. New Year's Day always seem so different. It's a time of letting go of the past year, past mistakes and more and moving on to a fresh new slate. Our hopes are high with new goals and beginnings. We are focused on new things and making them work in the new year. Some of us make new year resolutions and promise ourselves we will commit to them without fail.
We are full-on excited about the new days ahead and then we fall off the wall of resolution and back to our old ways. We tell ourselves we will try again in 6 months and that turns into the next new year. We ride this cycle every year and every year we only get it half done.
At the start of the new year, I like to review Bible verses about new beginnings and new year bible verses to find new motivation and encouragement. I'd like to encourage you to keep reading because this may be the year that you stop the cycle, get off the merry-go-round and thrive with success.
This post may contain affiliate links. You can read my full affiliate disclosure here.
What Does the Bible Say About the New Year
We all wait with eager anticipation for the clock to strike 12 midnight and with great expectation, we welcome in the new year. But is this when a new day actually starts? A Hebrew day recognized by Jews and some Christians typically begins at sunset based on God's activities during the week of creation, In Genesis 1:5 we read, " and the evening and the morning were the first day."
So instead of waiting until midnight this year, why not kickstart a new tradition and usher in the new year at sunset based on the Hebrew day?
But what does the Bible say about the new year? You will certainly find several Bible verses that have to do with new beginnings and a fresh start some of which I have indicated below. As I went searching for new year Bible verses, I was fascinated by what I found. The Biblical new year actually starts in the springtime not January as dictated by the Gregorian calendar.
As the Lord gave Moses and Aaron instructions regarding the tenth plague that was to come, he said in Exodus 12: 2 "This month shall be unto you the beginning of months: it shall be the first month of the year to you." The Hebrew calendar starts at the appearance of the first new moon of spring and is commonly referred to as Nisan or Rosh Chodashim. The start of the Exodus from Egypt and a kickstart to the Hebrew festivals.
Happy New Year Bible Verses
If you are like most people, you probably have a lot of resolutions and goals that you would like to accomplish. There is one resolution that I think we should all make: renew our relationship with God.
Why not start off the new year by meditating on God's word? The following scriptures about the new year have all been taken from the King James Version.
"To every thing there is a season, and a time to every purpose under the heaven:" Ecclesiastes 3:1
"Remember ye not the former things, neither consider the things of old. Behold, I will do a new thing; now it shall spring forth; shall ye not know it? I will even make a way in the wilderness, and rivers in the desert." Isaiah 43:18-19
"For I know the thoughts that I think toward you, saith the Lord, thoughts of peace, and not of evil, to give you an expected end." Jeremiah 29:11
"Therefore if any man be in Christ, he is a new creature: old things are passed away; behold, all things are become new." 2 Corinthians 5:17
" Grant thee according to thine own heart, and fulfil all thy counsel." Psalm 20:4
Bible Verses About New Year
Wishing you a blessed and happy new year! Here are some additional Bible verses that I think will bless your heart as we usher in the new year.
"A man's heart deviseth his way: but the Lord directeth his steps." Proverbs 16:9
"He that is faithful in that which is least is faithful also in much: and he that is unjust in the least is unjust also in much." Luke 16:10
"For what is a man profited, if he shall gain the whole world, and lose his own soul? or what shall a man give in exchange for his soul? For the Son of man shall come in the glory of his Father with his angels; and then he shall reward every man according to his works." Matthew 16:26-27
"Delight thyself also in the Lord: and he shall give thee the desires of thine heart." Psalms 37:4
" Be careful for nothing; but in every thing by prayer and supplication with thanksgiving let your requests be made known unto God. And the peace of God, which passeth all understanding, shall keep your hearts and minds through Christ Jesus. Finally, brethren, whatsoever things are true, whatsoever things are honest, whatsoever things are just, whatsoever things are pure, whatsoever things are lovely, whatsoever things are of good report; if there be any virtue, and if there be any praise, think on these things." Philippians 4:6-8
Bible Verses For the New Year
The bible has a lot of great verses that can offer guidance as we make decisions for this upcoming year. Here are some verses to focus on in the new year.
"Trust in the Lord with all thine heart; and lean not unto thine own understanding. In all thy ways acknowledge him, and he shall direct thy paths." Proverbs 3:5-6
"That ye put off concerning the former conversation the old man, which is corrupt according to the deceitful lusts; And be renewed in the spirit of your mind; And that ye put on the new man, which after God is created in righteousness and true holiness." Ephesians 4:22-24
"Lie not one to another, seeing that ye have put off the old man with his deeds; And have put on the new man, which is renewed in knowledge after the image of him that created him: Where there is neither Greek nor Jew, circumcision nor uncircumcision, Barbarian, Scythian, bond nor free: but Christ is all, and in all." Colossians 3:9-11
"And whatsoever ye do in word or deed, do all in the name of the Lord Jesus, giving thanks to God and the Father by him." Colossians 3:17
"But they that wait upon the Lord shall renew their strength; they shall mount up with wings as eagles; they shall run, and not be weary; and they shall walk, and not faint." Isaiah 40:31
Scriptures For The New Year
How many times have you heard someone say, "What's your New Year's Resolution?" And how many of those resolutions are to read the Bible more? I bet it is a lot. But, for some reason, people give up on their resolutions halfway through January. Here are some additional happy new year bible verses to help you stay encouraged and motivated.
"Set your affection on things above, not on things on the earth." Colossians 3:2
"Let nothing be done through strife or vainglory; but in lowliness of mind let each esteem other better than themselves. Look not every man on his own things, but every man also on the things of others." Philippians 2:3-4
"And be not conformed to this world: but be ye transformed by the renewing of your mind, that ye may prove what is that good, and acceptable, and perfect, will of God." Romans 12:2
"Be strong and of a good courage, fear not, nor be afraid of them: for the Lord thy God, he it is that doth go with thee; he will not fail thee, nor forsake thee." Deuteronomy 31:6
"It is of the Lord's mercies that we are not consumed, because his compassions fail not." Lamentations 3:22, 23
New Year Bible Verses – Start the New Year With a Grateful Heart
I invite you to look at the new year that is coming with a different set of eyes or with a different tone of the heart.
This new tone of the heart is a heart of gratitude.
Gratitude is a strong principle to add to your life. So, instead of starting a new year resolution that you might fail, why not start something I call the "gratitude attitude". Don't let the year be about the goals you set or resolutions but about the attitude of the heart you develop in your daily life. There is power in being grateful. But how does that look in your everyday life?
In case you are not sure what gratitude means, here is the definition: The quality of being thankful; readiness to show appreciation for and to return kindness.
So, if you are ready to go on a new journey this coming year, let me give you a few suggestions on how to implement that definition above. First, I want to show you how to keep track of your new attitude. Second, I want share with you a few ideas of ways to be grateful.
For this to work you will only need a journal and a pen.
In your journal put the month of January at the top of a blank page. As the month goes on, list all the things or people you are grateful for. You will begin to create a list of things that people did for you, good things that happened to you during the month or things that God has done for you.
You will do this each month until you get to the end of the year.
Let's look at some suggestions of what you could have gratitude for and be on the lookout for in your daily life. These suggestions, and the list is endless, will grow your heart in your new gratitude attitude. Look at them as jumping off points to a new year and a new way of looking at life. Here you go!
Look for ways to pay it forward
See the good in people
Incorporate more gratitude in your prayer time
Make a habit of saying "thank you" to people
Express appreciation for the blessings in your life
Learn to be more still and listen to the voice of God
Be grateful for another new year
Love of family
Love of a pet
Ability to sleep and rest
Friendships you have
Home, you have
Ability to forgive someone
Kindness of a stranger
Blessings of in-laws
Your children
Surprise gifts
Sunrise & Sunset
Try a 100-letter challenge, where you write 100 letters during the year to people to thank them for what they have done for you
Biblical Goal Setting Worksheet
I find that having a plan in place helps me to set the tone for having a productive year. I find this comprehensive spiritual goal setting worksheet to be really helpful in reflecting on the past year and using that as a jumpstart to making better goals. You could totally plan your own spiritual growth retreat using this guide.
Happy New Year Bible Verses
These are just a few ideas of things you can look for in your life to be grateful for in the new year. Gratitude takes practice. Don't get discouraged. Every day presents something new.
Gratitude will take you being aware of the things that God does in your life every day big or small. We are not very grateful people by nature. It is a decision you will have to make every day to be more grateful and one that will reap many, many rewards in your life. Welcome to the New Year and I hope you are encouraged by the Bible verses about new year!
Additional Articles You May Like:
20 Encouraging Bible Verses About Achieving Goals
How to Make and Keep Your Spiritual New Year Resolutions
A Simple and Realistic Way to Start Your Day with God
17 Impactful Bible Verses About Living Life With Purpose
20 Insightful Bible Verses About Planning to help You Plan for The Future