When your marriage seems hopeless, what do you do? Fellow blogger Vanessa will be sharing her testimony on hopeless marriage restored, along with some Bible verses for troubled marriage When Vanessa accepted my invitation to share her testimony with my readers, I was thrilled and I  know you will be too. Vanessa is a Stay At Home Mom who has a passion to follow the Lord and has a goal to encourage and inspire fellow believers.
Without further adieu, help me welcome Vanessa to the Rock Solid Faith Community!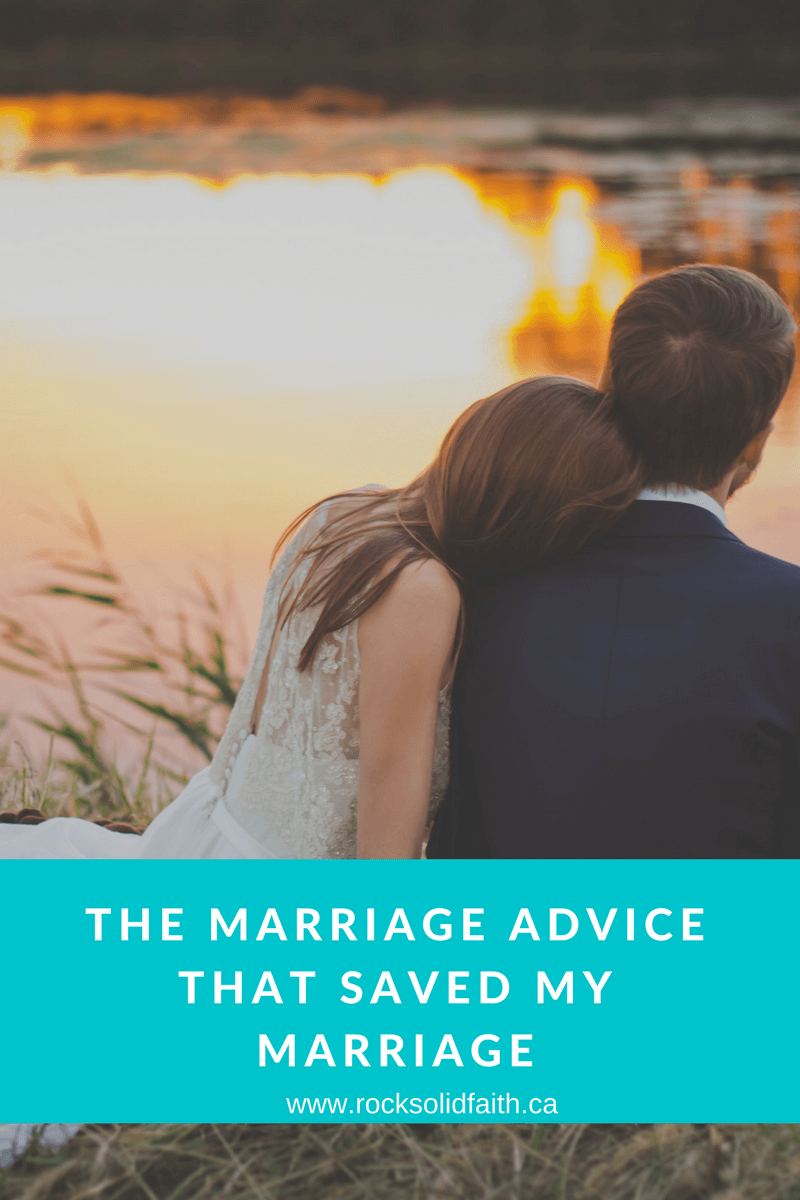 Hopeless Marriage Restored
Hi I'm Vanessa, a wife and a mother to 2 children (one of whom is on the Autism Spectrum). I'm a friend, a daughter, a granddaughter, a niece, a sister,  but most importantly I'm a Child of the One True King. I graduated from medical school in India, met and married my husband, also a doctor. We came to USA for my husband to do his higher studies and I had our children in 2 successive years. I'm been a Stay At Home Mom all our marriage but have only recently been joyful and content in where I've been placed.
We moved to a new city in 2016 (our 4th major move) and things were hard at first. Also, we made a choice for me to be completely available for my son's therapy. As a result of our decision, I didn't attend Bible Study at church (my husband and I still worship in church together on the weekends but have pulled back during the week), instead a dear mentor comes home and we study the bible together. So, in the midst of the change, and being an extrovert 'forced' to stay home, I started my blog as a way for me to worship my God.
When Your Marriage Seems Hopeless, What Do You Do?
How do I know that God has and can and will take care of me? It was after the week that saved my marriage.
Let me back up a bit. Our son was diagnosed with Autism nearly 2 years ago. As much as my husband and I committed to staying together, we were overwhelmed. Overwhelmed with grief and sorrow and rage and bitterness and resentment. At that time, not to each other, but to Autism and the havoc it caused in our lives. Slowly we turned on each other. Friends and lovers and companions who should have been united as one, we now fought bitterly against each other. Neither of us had or could listen to the other or give the other space or grace.
Fast forward a few months and I was nearly at the point of splitting from my husband. But God. He had (and still does) plans for us.
On the Monday of that week,  a friend spoke hard truths to me and reminded me of all the good things I had told her about my husband. His steadiness, his strength, his care, his willingness and kindness, him working hard. His love. 
That Tuesday, a  male pastor friend of my brother met us for dinner and told us of the difficulties in his marriage and how he overcame them, and how GOD was his strength.
Wednesday, I met alone with a lady pastor and she gave me Emerson's book Love and Respect and being a reader I had finished it by morning.
Thursday my husband and I were civil to each other. Friday the four of us my husband, the kids and I met with the same male pastor and he talked us through our difficulties.
Saturday my husband and I started thawing towards each other and warming up again. Sunday that same male pastor met my husband alone for nearly 5 hours!
As a result, we re-committed to each other and decided to try again. We are now strong together, we are united , and the issues that were once hot button ones, we resolved with grace and kindness. Each bending over backwards to see the other's view.
I don't claim any of this as my work. GOD DID IT. He put the people in our lives who spoke truth and love to us at the right time. He put people in our lives who cared and invested and PRAYED. We were covered in prayer and we were kept accountable to several people. Nobody washed their hands off us. By God's faithful people being the arms and family around us, HE SHOWED UP IN A BIG WAY.
Today my son is receiving therapy and thriving. My daughter is loving her school and making friends easily, and my husband and I LOVE each other and love spending time with each other. It's by God's grace alone. I have learned to rest in Him and receive my daily strength from Him alone. I am confident of my identity in HIM and so am able to be joyfully content in my role of a Stay At Home Mom. I'm learning to trust Him more and worry less.
He alone is worthy. He is in control. He won't let you down. He is our Sovereign God.
Bible Verses About Troubled Marriage
The following Bible verses about troubled marriage have all been taken from the King James Version.
"Likewise, ye husbands, dwell with them according to knowledge, giving honour unto the wife, as unto the weaker vessel, and as being heirs together of the grace of life; that your prayers be not hindered." 1 Peter 3:7

"Husbands, love your wives, and be not bitter against them." Colossians 3:19

"Marriage is honourable in all, and the bed undefiled: but whoremongers and adulterers God will judge." Hebrews 13:4

"Husbands, love your wives, even as Christ also loved the church, and gave himself for it;" Ephesians 5:25

"The Lord is my portion, saith my soul; therefore will I hope in him." Lamentations 3:24
Scriptures For A Trouble Marriage
"For verily I say unto you, That whosoever shall say unto this mountain, Be thou removed, and be thou cast into the sea; and shall not doubt in his heart, but shall believe that those things which he saith shall come to pass; he shall have whatsoever he saith." Mark 11:23

"But Jesus beheld them, and said unto them, With men this is impossible; but with God all things are possible." Matthew 19:26

"Trust in the Lord with all thine heart; and lean not unto thine own understanding." Proverbs 3:5

"Hatred stirreth up strifes: but love covereth all sins." Proverbs 10:12

"Wherefore they are no more twain, but one flesh. What therefore God hath joined together, let not man put asunder." Matthew 19:6
Encouraging Bible Verses
The following encouraging bible verses are my favorite "go to" bible verse for when I am feeling emotionally drained or just need encouragement. The following encouraging Bible verses for a troubled marriage have all been taken from the King James Version.

For the last few years my verses have been on "rest".
"Be still, and know that I am God: I will be exalted among the heathen, I will be exalted in the earth." Psalms 46:10


"For thus saith the Lord

God

, the Holy One of Israel; In returning and rest shall ye be saved; in quietness and in confidence shall be your strength: and ye would not.

" Isaiah 30:15
Recently this one has been my favorite. I love Psalm 27 for it says there will be goodness in my life (in my lifetime). I will see God come through in a miraculous way and I don't have to wait to get to heaven to see it.
"I had fainted, unless I had believed to see the goodness of the Lord in the land of the living. Wait on the Lord: be of good courage, and he shall strengthen thine heart: wait, I say, on the Lord." Psalms 27:13-14

Hopeless Marriage Restored Resources
While the above Bible verses for broken marriages can offer some encouragement, I encourage you to check out the following helpful Bible Study resources.
Finding Hope & Joy In My Marriage Bible Study
Are you a wife worried that your Christian Marriage is not going to survive?
Do you feel hopeless, joyless or miserable in your Marriage?
Are you a wife – unsure what your role is in your Christian Marriage?
Do you struggle to connect as a couple anymore?
Do you feel trapped?
Have you tried everything and nothing has helped our Marriage?
Are you thinking or talking about divorce?
This is a 9 Week Marriage Bible Study for Wives, to help you find hope and joy in your marriage. Find Hope And Joy In Your Marriage
10 Simple Marriage Communication Exercises To Help You Reconnect
The truth is, effective communication in marriage is important but fixing communication problems is not a one size fits all solution. That's why this online class teaches 10 different marriage communication exercises.
You will find that one might not work for you. No Problem, try another. The goal of this Marriage Communication Class is to give you many tools in your toolbox to use as you need them.
Just read the lessons, watch the videos and work through the Marriage Communication Workbook PDF each day to see results! Start Connecting With Your Spouse
When you are struggling with your marriage what are your go to scriptures for encouragement?
What are your favorite Bible verses for troubled marriage?
If you would like to read more about Vanessa's testimony of a hopeless marriage restored, be sure to check out  Eating marshmallows in church and When God calls you to stay at home.