It is always a pleasure to share my blog with fellow bloggers. When your marriage seems hopeless, what do you do? This week I am happy to be featuring fellow blogger Vanessa over at Christ Follower as a guest on this inaugural Testimony Tour series. Vanessa will be sharing her testimony on hopeless marriage restored. When Vanessa accepted my invitation to share her testimony with my readers, I was thrilled and I  know you will be too. Vanessa is a Stay At Home Mom who has a passion to follow the Lord and has a goal to encourage and inspire fellow believers.
Without further adieu, help me welcome Vanessa to the Rock Solid Faith Community!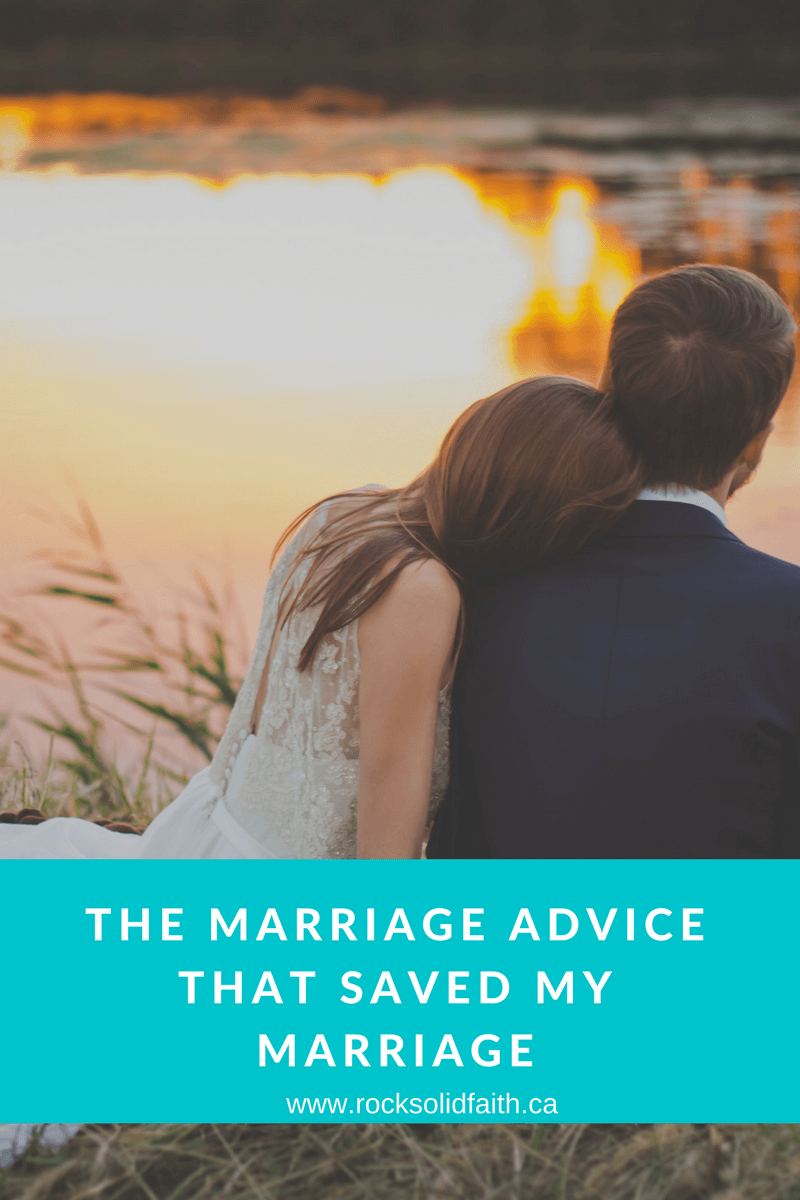 Hopeless Marriage Restored: Who Am I?
Hi I'm Vanessa, a wife and a mother to 2 children (one of whom is on the Autism Spectrum). I'm a friend, a daughter, a granddaughter, a niece, a sister,  but most importantly I'm a Child of the One True King. I graduated from medical school in India, met and married my husband, also a doctor. We came to USA for my husband to do his higher studies and I had our children in 2 successive years. I'm been a Stay At Home Mom all our marriage but have only recently been joyful and content in where I've been placed.
We moved to a new city in 2016 (our 4th major move) and things were hard at first. Also, we made a choice for me to be completely available for my son's therapy. As a result of our decision, I didn't attend Bible Study at church (my husband and I still worship in church together on the weekends but have pulled back during the week), instead a dear mentor comes home and we study the bible together. So, in the midst of the change, and being an extrovert 'forced' to stay home, I started my blog as a way for me to worship my God.
When Your Marriage Seems Hopeless, What Do You Do?
How do I know that God has and can and will take care of me? It was after the week that saved my marriage.
Let me back up a bit. Our son was diagnosed with Autism nearly 2 years ago. As much as my husband and I committed to staying together, we were overwhelmed. Overwhelmed with grief and sorrow and rage and bitterness and resentment. At that time, not to each other, but to Autism and the havoc it caused in our lives. Slowly we turned on each other. Friends and lovers and companions who should have been united as one, we now fought bitterly against each other. Neither of us had or could listen to the other or give the other space or grace.
Fast forward a few months and I was nearly at the point of splitting from my husband. But God. He had (and still does) plans for us.
On the Monday of that week,  a friend spoke hard truths to me and reminded me of all the good things I had told her about my husband. His steadiness, his strength, his care, his willingness and kindness, him working hard. His love. 
That Tuesday, a  male pastor friend of my brother met us for dinner and told us of the difficulties in his marriage and how he overcame them, and how GOD was his strength.
Wednesday, I met alone with a lady pastor and she gave me Emerson's book Love and Respect and being a reader I had finished it by morning.
Thursday my husband and I were civil to each other. Friday the four of us my husband, the kids and I met with the same male pastor and he talked us through our difficulties.
Saturday my husband and I started thawing towards each other and warming up again. Sunday that same male pastor met my husband alone for nearly 5 hours!
As a result, we re-committed to each other and decided to try again. We are now strong together, we are united , and the issues that were once hot button ones, we resolved with grace and kindness. Each bending over backwards to see the other's view.
I don't claim any of this as my work. GOD DID IT. He put the people in our lives who spoke truth and love to us at the right time. He put people in our lives who cared and invested and PRAYED. We were covered in prayer and we were kept accountable to several people. Nobody washed their hands off us. By God's faithful people being the arms and family around us, HE SHOWED UP IN A BIG WAY.
Today my son is receiving therapy and thriving. My daughter is loving her school and making friends easily, and my husband and I LOVE each other and love spending time with each other. It's by God's grace alone. I have learned to rest in Him and receive my daily strength from Him alone. I am confident of my identity in HIM and so am able to be joyfully content in my role of a Stay At Home Mom. I'm learning to trust Him more and worry less.
He alone is worthy. He is in control. He won't let you down. He is our Sovereign God.
Hopeless Marriage Restored Resources
Finding Hope & Joy In My Marriage Bible Study
10 Simple Marriage Communication Exercises To Help You Reconnect
How to Set Goals In A Christian Marriage
Joy In A Christian Marriage Conference
What is your favorite "go to" bible verse for when you are feeling emotionally drained or just need encouragement and why?
For the last few years my verses have been on "rest".
Psalm 46:10
"Be still and know that I'm God. I will be exalted in the heavens and I will be exalted on the earth."
Isaiah 30:15
"This is what the Sovereign Lord , the Holy One of Israel, says: 'In repentance and rest is your salvation, in quietness and trust is your strength, but you would have none of it."
Recently this one has been my favorite.
Psalm 27:13-14
I remain confident of this: I will see the goodness of the Lord in the land of the living.  Wait for the Lord; be strong and take heart and wait for the Lord .
I love Psalm 27 for it says there will be goodness in my life (in my lifetime). I will see God come through in a miraculous way and I don't have to wait to get to heaven to see it.
Looking back, what advice would you give to your younger self?
(A)Practice self care!!!!!! I'm the glue that holds my family together and I need to be strong in Him first before I can give to others. Take time to study His Word, to meet with godly people,  to just worship. Give yourself half an hour to an hour even if you have to spread that time over the Day. Don't feel guilty for it. Don't short change yourself on it. There will always be needs around you. You won't ever be able to stay on top of all of it.
(B) When irritated with anyone (especially your spouse), take that offense to the Lord first. There was a day recently that I was annoyed with my husband for the way he spoke to me . I stayed away from him and just answered in monosyllables, but I was yelling,YELLING at God for a whole hour (In my head). I kept telling God I didn't like his tone to me etc. BUT I DID NOT SAY ANYTHING TO MY HUSBAND. What God showed me when I calmed down was that my husband hadn't had time to transition from his work mode to his husband/father mode because of the mini crises going on when he came home. That evening BECAUSE I KEPT MY MOUTH CLOSED AND ONLY TOOK IT TO GOD , my husband and I had a sweet time together.
To the young christian that is struggling with the idea that they can't pray, what advice would you give them to grow their prayer life?
Just start somewhere.  First say Jesus that's all you need (for everyone who calls on the name of the Lord will be saved).
Then pray Scripture. A good place to start is the Psalms (any of them, but start with 23, 46, 27, 91, 121, 140-150), use the same words and insert YOUR name. You can branch out from the Psalms to the other books of the Bible. Then follow the method laid out in the Lord's prayer. If you learn it word for word it's OK, but you don't have to. Use that as a guide and pray personally.
How do you nurture your faith?
I read my Bible. I do a devotional. I do a book on Bible study. I listen to worship music. I meet with a mentor and we talk about God's faithfulness among other things. I write! I write summaries on the chapters of the Bible. Since I'm reading and re-reading again and again, I see things previously not known (to me) and I can make out details and see the overarching reach of the Bible. It's not isolated to one verse, one book or one promise.
I don't do all of this at the same time or all one after another. While I'm getting my daughter ready for school and in the car I'll listen to worship music and pray those words of adoration and praise. I use to beat myself about not waking up early in the morning to read the Bible. Through my mentor I've learned to give myself grace and I do so later in the day. If I can I add my devotional to it, or not. I've learned not to do 3-5 devotionals at the same time. I just read one at a time and focus on it.
When I'm cooking I might listen to a podcast/sermon (I like Jill Briscoe, Joyce Meyers, Beth Moore, Priscilla Shirer,  Ravi Zacharius, Marriage Today by Jimmy and Karen Evans). At the same time I'm listening , I keep myself available generally to answer my family's questions or to help with homework etc.
The most important thing is to keep God first. In my thoughts. In my affections. In my family life. I cannot keep Him relegated to Sunday mornings alone.
Where can we find you on the web?
If you would like to read more about Vanessa's testimony of a hopeless marriage restored, be sure to check out  Eating marshmallows in church and When God calls you to stay at home.
Unique Date Night Ideas For Couples On A Budget