Methods For Studying The Bible – An Easy Bible Study Technique For Beginners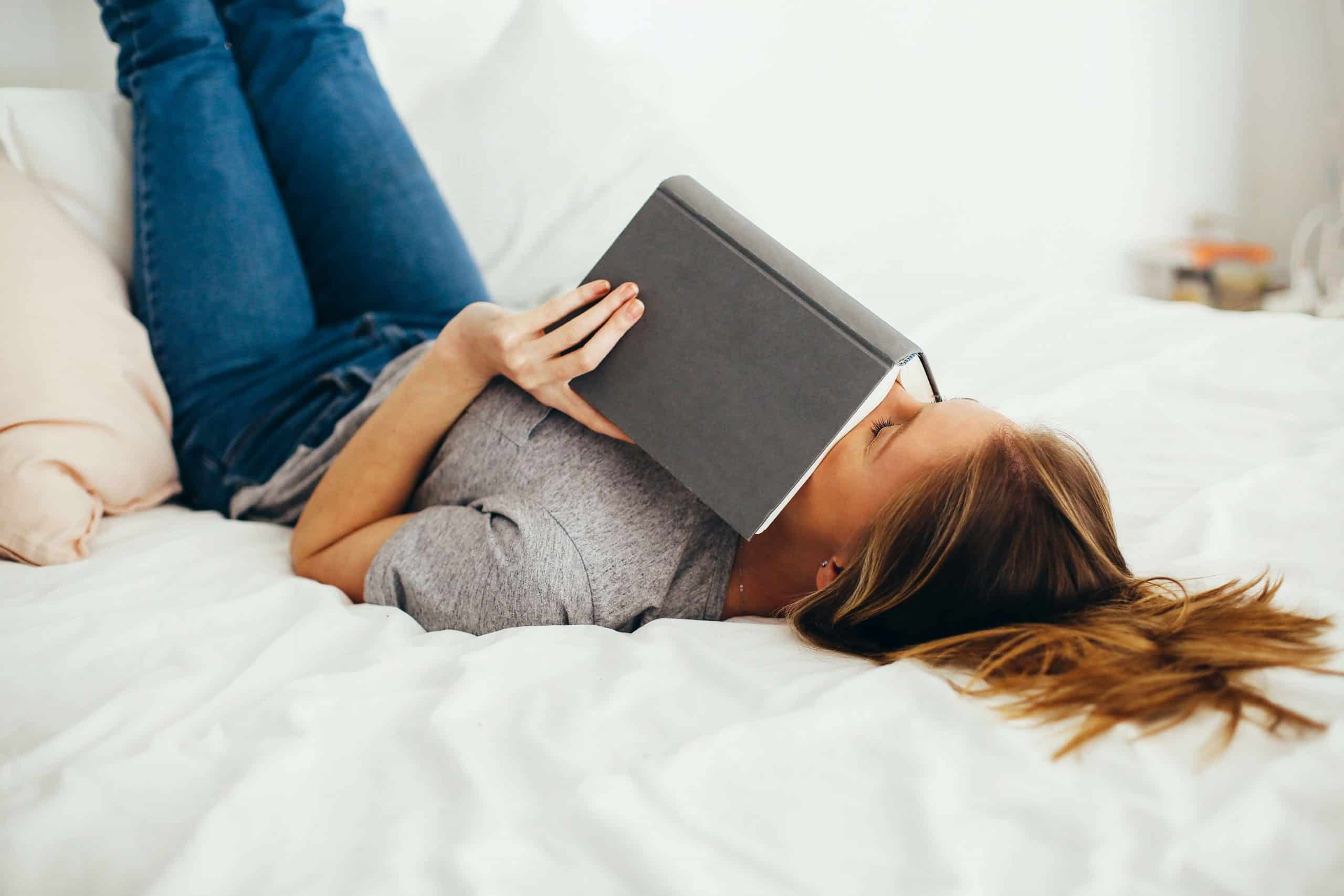 Have you been really excited to get lost in the word of God? You have everything prepared, your heart, the word, highlighters, and an attentiveness to listening to the Spirit's guidance.
Then, within fifteen minutes you find yourself flustered and overwhelmed? If you experience this, you are not alone. Perhaps you just need a system to organize your thoughts as you study the Bible.
In this article, we will explore methods for studying the Bible and Bible study techniques you can incorporate during your daily quiet time.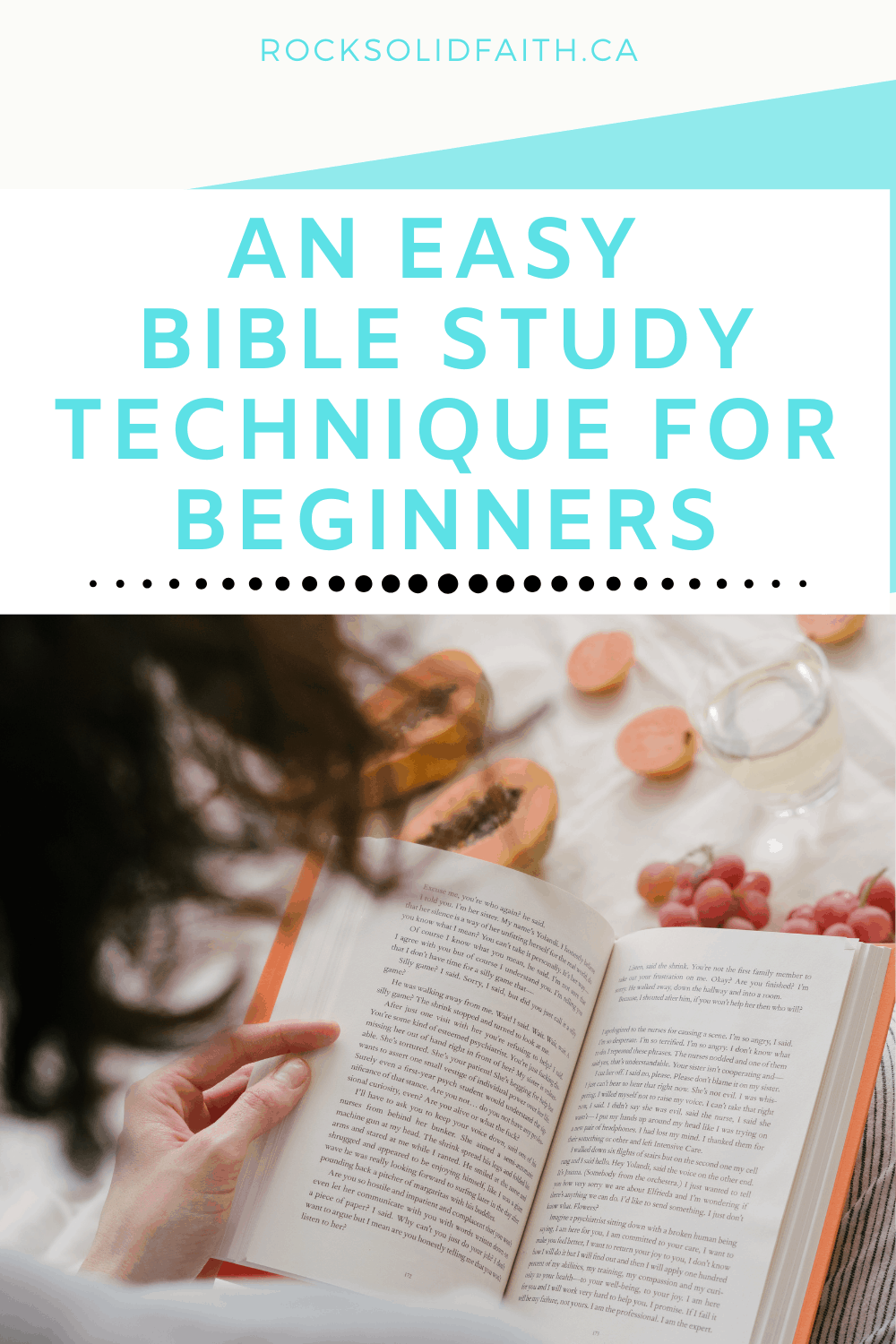 This post may contain affiliate links. You can read my full affiliate disclosure here.
Methods For Studying The Bible
In trying to be a disciple of the word, I often get overwhelmed when it comes to Bible study. How do I apply this? Where do I begin? How do I study?
I often bombard myself with countless questions in my head trying to seek the right answer. There is not one right way to study the Bible. However, different modalities can assist with studying. We all learn differently and have different attention spans. If you feel like you are doing something wrong, stop being so hard on yourself. If you are trying and putting in the effort, you are headed in the right direction.
If you need a little guidance in applying God's truth effectively in your study time then don't worry there is a solution. Here are 6 Bible Study techniques that I have found helpful that might help you too.
Bible Study Technique #1 -The Bible is a Tool
Do you love makeovers? I certainly do, I am obsessed with makeovers. When I started seeing the Bible as an opportunity for a makeover, the Bible came alive to me. I got to become new every day and all it required was my willingness to show up daily. The Bible is more or less a tool to help you be the best version God created you to be.
I want this transformation for you too, here is what I found effective for my personal Bible Study time.
PREPARE TIME.
Yes, it all begins with time. What is your beast mode time? We all have optimal times when we work our best. When it comes to Bible study, it requires the first fruits of our heart and that means our time. If you are best at night, set a steady schedule for you and God at night.
If you are a morning or afternoon person and thrive within these time frames. Go forth and begin setting aside time to be in the word during this time. This helps us to be intentional by not setting ourselves up to fail. Here is a helpful resource to help you makeover your day by creating and effective morning or evening routine that actually works!
It takes only 21 days to make a good habit or break a bad habit. It is all in the prep work. For instance, if you know you may not have much time to be with God on some days than others, it is okay to prepare the time in advance so you will not miss that day's insight. It is sort of like meal prepping, but in this case, we are spiritually meal prepping. We cannot afford to go without the nutrients required to walk this Christian journey.
Find two or three locations for Bible reading
We are creatures of habits. Habitual acts are a great way to make it easier to study the Bible.
You should identify at least 2 or 3 locations as your place to study. This saves time, as when it comes time for Bible Study you already have a plan on where you will be meeting with God.
Have your study materials with you
No need to go back and forth to get a highlighter, paper, or special blanket
Use your space intentionally
Use a Bible tote. This is handy for keeping everything together for your Bible study (Highlighters, pens, and pencils)
Your blanket (if needed)
The Bible
Paper
Tablet or some technological device to search for information when studying
Set a time
Make your Bible study relevant to your schedule
It must work well with the season you are currently in. (For instance, a mom with three kids has a different schedule from a single college student).
Bible Study Technique #2-PRAY OVER IT
Yes, before you eat any meal hopefully you pray before you dive in. Give thanks for what you are about to receive. This does wonders, it gives your heart and mind time to get aligned with the Holy Spirit. It will make reading the Bible easier and engaging. Make it an experience and not an event. Also, take little bites at a time and let this marinate as you avoid trying to gorge on huge chunks.
Here are four ways to digest the word in small chunks:
Read through the chapter carefully
The Bible is a tool that is not meant for just one sitting. Revisit passages and let it marinate in your soul
Read the chapter aloud, this is the method I used to read the Bible in a year.
Write down any observations from your reading in your favorite bible study notebook.
Reread the chapter title. Reflect on how the title relates to the passage.
Prayer Resources:
Let God and Let God Prayer Journal
All Things in Prayer Colouring Book
Outline the Passage
Keep it simple and heartfelt for personal study.
You can glean key concepts or themes that the chapter discusses.
You could outline by character references.
You could outline by going through the passage verse by verse (this could be a lengthy approach, but it is insightful).
What is the Main Point?
It's similar to a conversation you may have with a dear friend.
You want to know the main point and supporting details.
You should go into your study with this mindful approach.
You are looking for supporting details that anchor to the main point.
Build a sequence
You build a sequence from what the passage mentions and from your outline.
Retell the sequence.
Memorize the key passage for future reference and application in your personal life.
Bible Study Technique #3 – PEN IT
This is so effective and my favorite strategy to use. When I write it down with side notes and reflective thoughts, it helps with my absorption of the content.
This is good for memorizing scriptures, reflecting, and reducing distractions during Bible study time. It gets you in the right frame of mind. I love this strategy because life is a true battle. I can feel famished at times. We know we can fight tired. We can fight scared. We can fight even wounded. But we cannot fight empty. So, we must fill ourselves up with the word of God. This strategy helps you see what you are consuming and perhaps not understanding as much.
Reread the word for at least 3 times
The more you read it, the more it becomes a part of you.
Memorize the scripture
Studies have shown that memorizing helps to keep your brain healthy and helps you to focus better. Opt to hide God's words in your heart by memorizing scripture. Use an index card or your notes app to help you memorize scripture. Also, here are some additional scripture memorization tips to get you started!
Journal your reflections
Choosing to journal your thoughts on the scriptures helps in the following ways:
helps with memorizing scriptures
helps you remember where and what you read last
helps you reflect
reduces the effects of distractions during Bible study time (you can locate where you stopped before the distraction)
you can compile a list of life applications of a particular scripture
you can write up prayer points too
Bible Study Technique #4 – PLAN FOR PROGRESS
This strategy simply means what it says. We are all masterpieces that are in progress to become perfected in Christ. This is the stinger! When we take the pressure off, we must "be" someone within a certain time frame. We are setting up ourselves for failure. Kick off your journey reminding yourself that Rome wasn't built in a day, things take time but stick to it and you will for sure see progress.
Look at each passage with an open mind
You will not have to mutter "oh here is another problem wrong with me I need to work on". Instead, use this planning to be beneficial. So, if you are one of those that open your Bible randomly… this may be suitable for a short while. But truthfully, you will have to begin searching for what you need. If you are lacking in confidence, find scriptures on confidence. If you have a competitive spirit. You might need to look up scriptures of self-worth and wholeness in Christ. You must plan according to your life season.
See, if I go every time looking up generosity and I am okay in this area. I am not growing. It is good for a refresher, but I want you to utilize this strategy to stretch yourself to be the "you" God created you to become.
You got what it takes but you must put in the effort!
Bible Study Technique #5 – PROCLAIM THE TRUTH
Now that you are filled. There is only one thing left to do. Share the goodness of the spiritual meal you experience with others. Here are some creative ways to share the gospel. When we empty ourselves and pour into others the goodness of God's truth. God continues to overflow and fill us with His truth. It is revitalizing and promotes healthy environments and a happy soul.
Do not be afraid to discuss what you are reading with others
This allows you to see how much of the material you maintained.
Jesus commands us to share the good news with others.
Share what you learn!
The person you share with may have information that fuels the flame even more.
Bible Study Technique #6 – Prevail
Keep learning and add more resources to your study time. You can get as creative as you desire with your time in the word. The key is to continue growing.
You can add concordances
Look into commentaries to get historical insight.
Methods for Studying the Bible
I hope these six strategies will give you the confidence and strength you need to use them in your daily life. Before you know it, you will fall in love with Gods word and see a change in your life.
OTHER ARTICLES YOU MAY LIKE:
The Beginners Guide to The Inductive Bible Study Method
Studying The Bible For Yourself | A Beginners Guide To Bible Study
How to Get Started With Verse Mapping