FIND TIPS ON OVERCOMING IMPOSTER SYNDROME AND OWNING YOUR EVERYDAY
As my husband relayed the incident that happened at work, I couldn't help but get heated. How dare her I silently questioned?
He was asked, "how are you so black?  You don't have to stay that color you know, there are things that you can do to fix it." He politely responded, Why would I want to change? This is the way I was born and I am happy the way I am. Her ensuing comments only got more and more insulting.
As I thought about his response, I couldn't help but reflect on my own life. I am in corporate and I often feel like I have to dress a certain way, and look a certain way in order to fit in. There is this constant pressure to prove. You often get treated differently when you go against the status quo. In the end, I find that we often lose ourselves in the image we are trying to portray to prove our worth. You know what else? Our insecurities that we try to hide, despite our coverups, they are all still there.
So, when I came across Jordan Lee Dooley's book, "Own Your Everyday: Overcome the pressure to prove", I knew I just had to add it to my reading list. Today on the blog, we will explore how you can get started with overcoming the imposter syndrome.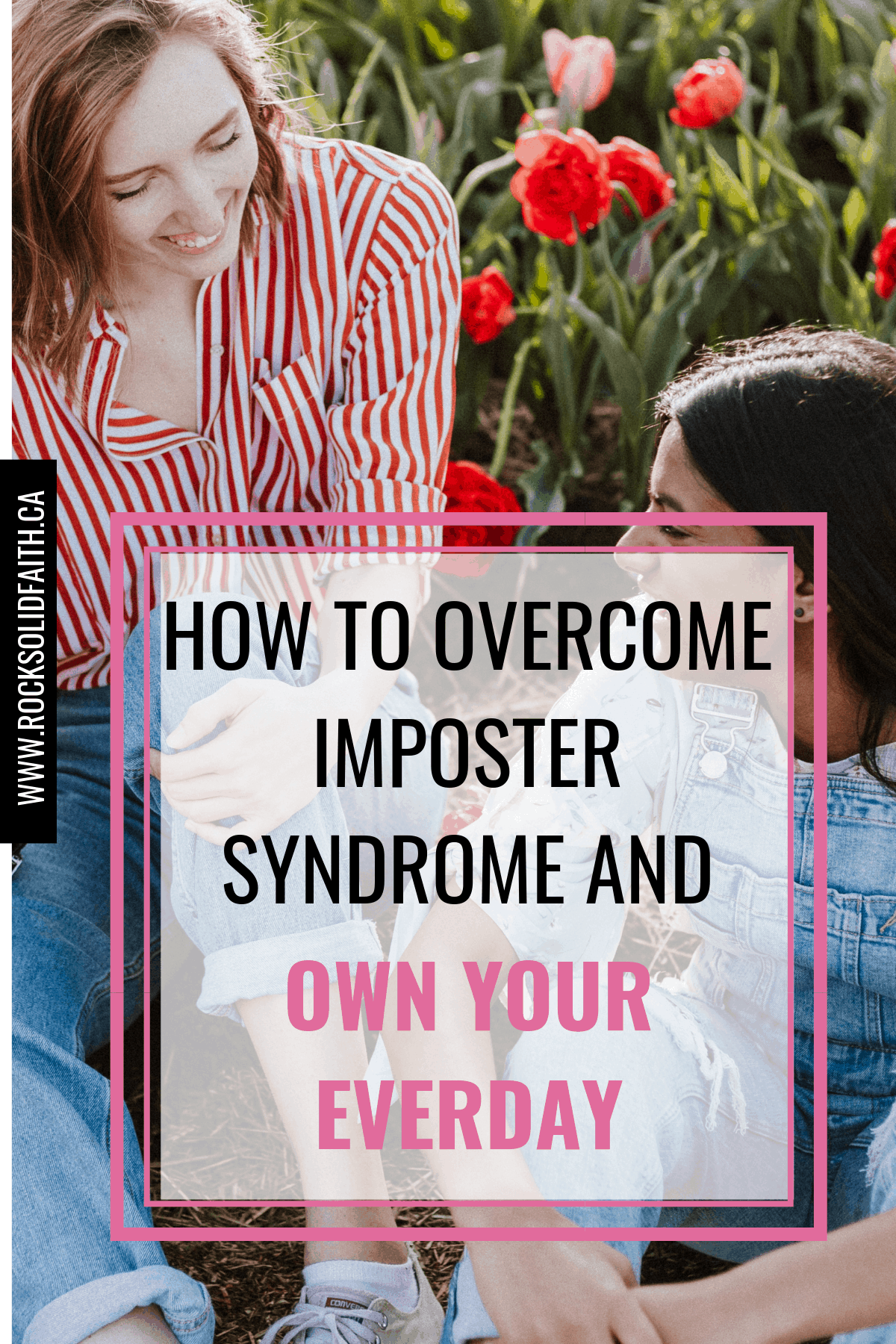 This post may contain affiliate links. You can read my full affiliate disclosure here.
I have been a long time follower of Jordan, from following her blog to now her Podcast episodes. She is authentic and has this unique ability to connect with her community in a real way. Her book is no different, your brokenness is welcome here.
Jordan shares multiple stories throughout her book, from something as personal as her acne struggles and her grandma's life and illness to her husbands struggles with not realizing what he thought at the time was his destiny. With each story she relates, she shares lessons learned, encouragement and implementable advice to help you as a reader struggling with the same issue to really own your everyday.
Overcoming Imposter Syndrome
Pretty early on in her book, I had my first truth bomb. Her advice made perfect sense but something I failed to see previously. One of the sentiments expressed in her book was that: "We waste a lot of time, building an image we want the world to see instead of taking responsibility for breaking through the limits we create in our own heads and becoming who we're made to be."
Talk about truth right there. We have blemishes, we cover it with makeup to hide what we don't want the world to see. Those extra pounds we gained over the winter months, we camouflage them with dark colors. We waste time hiding behind an image we want to portray which often doesn't fix the issue, instead of tackling our insecurities head on.
One of the tips Jordan gives for tackling imposter syndrome is to ask yourself questions. Identify why you feel the way you do and tackle this head on. Identify the root cause. Not to give away too much details, but she also provides additional tips on overcoming imposter syndrome and even issues a challenge for the reader to act on what they learned in the chapter.
The book Own Your Everyday doesn't just talk about overcoming imposter syndrome but also dives into topics such as: disappointment, shame, comparison, perfectionism and distraction.
I quickly read through this book to complete my review and literally ended up with 5 pages of notes.  While I have a lot of takeaways from Own Your Everyday, I will leave you with one of my favorite overcoming the imposter syndrome quotes from the book: "Purpose is found not in trying to prove we're worthy but in prioritizing what's important so we can be more present in being who we are made to be."
Too often we chase that job or that dream and find ourselves missing out on life happening around us.  Or maybe you are even guilty of focusing too much on success instead of a relationship with God.
If you are looking for an overcoming the imposter syndrome book to give you the nudge you need to overcome the pressure to prove and instead to show up everyday despite how unqualified you may feel, this just maybe the book for you. Certainly a book I am hoping to give a second read in the near future and I would encourage you to read it as well.