18 Encouraging Bible Verses On Redemption When Struggling With Guilt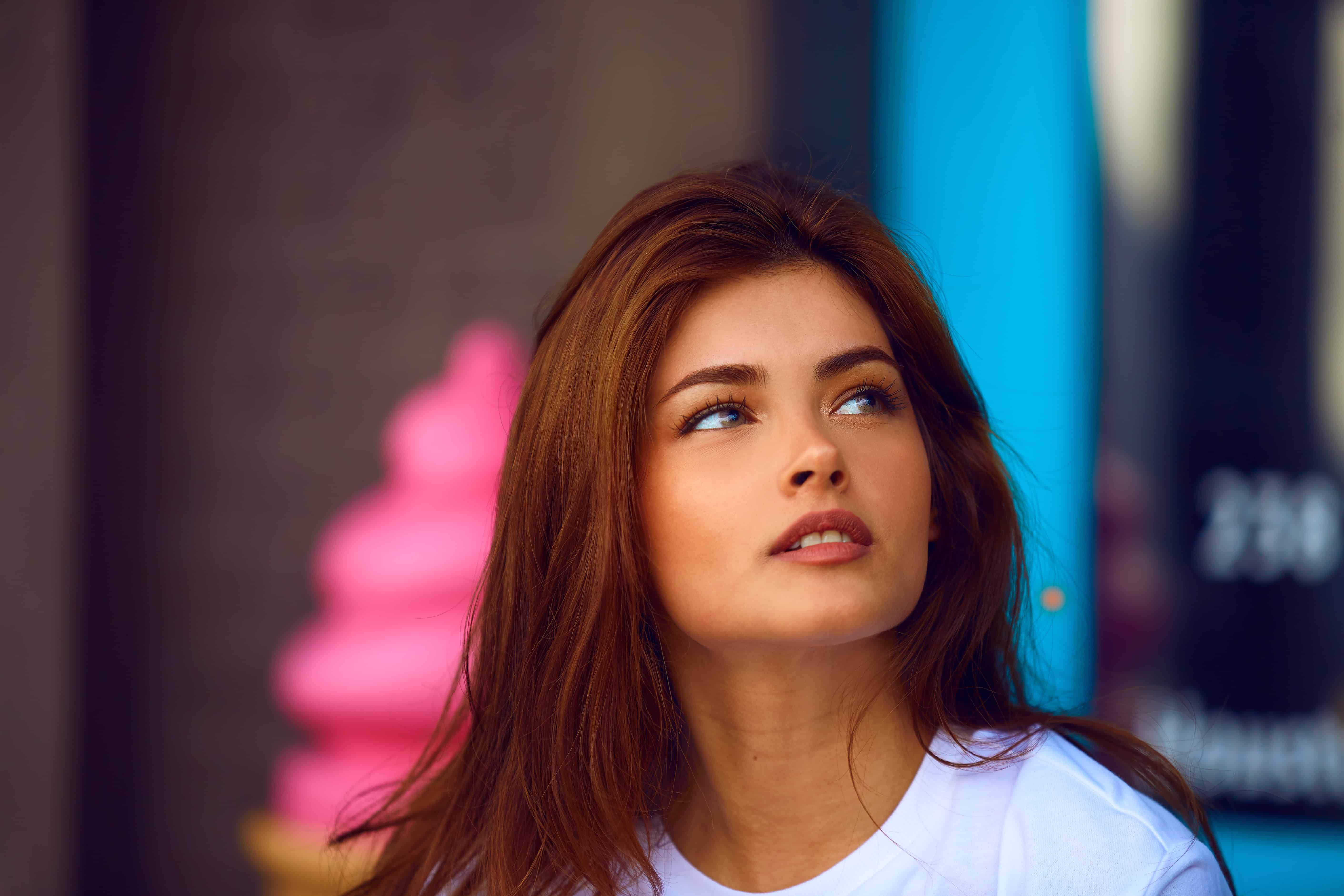 Six years ago (after I committed myself to a serious relationship with Christ), I cleaned out my closet. Initially, I ignored the strong impulse to do so; I'd amassed a lot of clothes over the years along with an attachment to each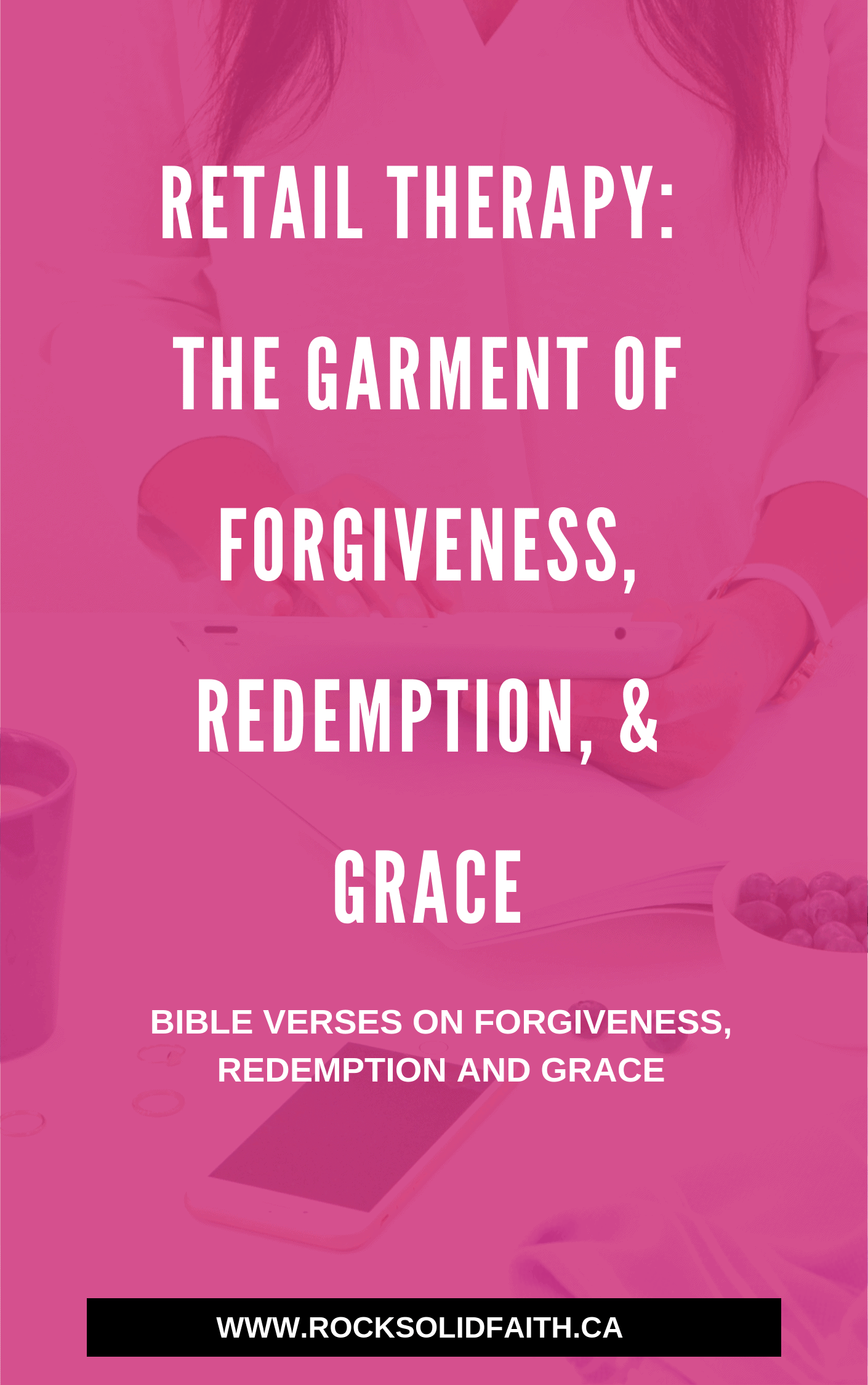 piece. I couldn't imagine tackling such a big project or letting go of any of my clothes, even the items I no longer wore. Then I had a stirring dream, I was in a familiar home sorting clothes to be washed. A woman I didn't know,
though felt as I did, beckoned me to her. She pointed at the green loose knit sweater I wore over my white dress. "Why," she asked, "If you've let go of your sinful life are you still wearing that torn sweater?" I looked down and saw that the sweater was indeed almost completely torn. I woke up from that dream knowing I had to let go of my old tattered wardrobe, literally and spiritually. In this post, I will be sharing with you some of my favorite Bible verses on redemption.
"I delight greatly in The Lord; my soul rejoices in my God. For He has clothed me with garments of salvation and arrayed me in a robe of righteousness, as a bridegroom adorns his head like a priest, and as a bride adorns herself with her jewels (Isaiah 61:10, NIV)"
This post may contain affiliate links. You can read my full affiliate disclosure here.
Forgiveness & the Garments of Grace & Redemption
I grew up knowing the name of God. There was never a time in my life when I didn't believe in Him but there did come a time when I had to choose God for myself. There were moments when I thought I had, but that initial zeal wore off and I found myself going back to old habits.
However, this last time was different. The person I used to be no longer appealed to me; my likes, my desires, my aesthetic taste all changed. What stood out most to me about that dream was the beautiful white dress I wore beneath the sweater. God had given me a new garment; a garment of forgiveness, grace, and redemption, all I had to do was completely let go of who I used to be.
"Then the eyes of both of them were opened, and they realized they were naked; so they sewed fig leaves together and made coverings for themselves . . .The Lord God made garments of skin for Adam and his wife and clothed them (Genesis 3:7, 21)."
Immediately after the serpent tricked Eve into eating and sharing the fruit with Adam, 'their eyes were opened.' They made garments to cover themselves from God and their sin. Verse 8 says, they 'heard the sound of The Lord God . . . and they hid from The Lord God among the trees in the garden." I've always wondered why Adam and Eve hid from God, why didn't they acknowledge their wrongdoing and ask forgiveness?
Well, what do we do after we've sinned? We hide from God. We don't pray because we're guilty, we avoid godly people, and church because we're ashamed of our sins. But God didn't wait for mankind to recognize their err in thinking to forgive. God sent His only begotten son to atone for our sins.
In Malachi 3 verse 6, God says, "I, The Lord do not change." It's true, God doesn't change, He was merciful to us on the cross and He was merciful in the garden. Adam and Eve clothed themselves in garments of disobedience but God being love and merciful, removed their garment of sin and cloaked them with the garment of redemption. Like in my dream and in the lives of those who come to Him, God takes away the filthy rags we wore when we walked in sin and gives us a new garment of grace made by the blood of Jesus.
Bible Verses On Redemption
We have a new identity and new garments of redemption through Christ.
"So Pharaoh said to Joseph, "I hereby put you in charge of the whole land of Egypt." Then Pharaoh took his signet ring from his finger and put it on Joseph's finger. He dressed him in robes of fine linen and put a gold chain around his neck. He had him ride in a chariot as his second-in-command, and people shouted before him, "Make way !" Thus he put him in charge of the whole land of Egypt." (Genesis 41:41-43 NIV).
Joseph was the favorite son of his father Jacob, because of that and the vision God gave him of his glorious future, his brothers sold him into slavery. Between the time Joseph had the dream and its fruition he suffered greatly. Joseph was innocently thrown in jail; imagine how he must've felt, but at his lowest point God lifted him to his highest. It was while Joseph was in prison he correctly interpreted Pharaoh's dream, which lead to the fulfillment of his own dream, given to him so long ago.
"Let us rejoice and be glad and give Him glory! For the wedding of The Lamb has come, and His bride has made herself ready. Fine Linen, bright and clean, was given her to wear. Fine linen stands for the righteous acts of God's holy people (Revelations 19: 7-8 NIV)."
On that glorious day of his return, those who He has given (provided by the redemption of Christ) the clean and bright linen to wear will be claimed as the bride; presented to The Lord as holy and blemish free.
"But when the king came in to see the guests, he noticed a man there who was not wearing wedding clothes.He asked, 'How did you get in here without wedding clothes, friend?' The man was speechless. (Matthew 22: 11-12)"
In this parable God is represented by the king and Jesus by the Son. The guest initially invited are the people of Israel, the eventual guest are the gentiles, who received the good news. It was important that the guest wore the proper attire to the wedding banquet; it identified them as belonging there. The man dressed inappropriately was questioned by the king then cast out. His clothing demonstrates that man cannot justify himself. The proper attire can only be given to you by redemption through Christ.
Scriptures On Redemption
If you are looking for redemption scriptures, I have included some bible verses below for further study. The following redeemed Bible verses have all been taken from the King James Version.
" In whom we have redemption through his blood, the forgiveness of sins, according to the riches of his grace;" Ephesians 1:7

"And for this cause he is the mediator of the new testament, that by means of death, for the redemption of the transgressions that were under the first testament, they which are called might receive the promise of eternal inheritance." Hebrews 9:15

"I have blotted out, as a thick cloud, thy transgressions, and, as a cloud, thy sins: return unto me; for I have redeemed thee." Isaiah 44:22
Bible Verses About Redemption
"The Lord is not slack concerning his promise, as some men count slackness; but is longsuffering to us-ward, not willing that any should perish, but that all should come to repentance." 2 Peter 3:9

"Repent ye therefore, and be converted, that your sins may be blotted out, when the times of refreshing shall come from the presence of the Lord." Acts 3:19

"Let the redeemed of the Lord say so, whom he hath redeemed from the hand of the enemy;"Psalms 107:2

"He sent redemption unto his people: he hath commanded his covenant for ever: holy and reverend is his name." Psalms 111:9
Bible Verses On Restoration
Christ is the forgiver of sins, restorer of man, the giver of heavenly garments.
"He spoke and said to those who were standing before him, saying, "Remove the filthy garments from him " Again he said to him, "See, I have taken your iniquity away from you and will clothe you with festal robes (Zechariah 3:3-4 NASB)."
Zechariah was shown a vision, in it he saw the high priest, Joshua standing before the angel of The Lord in filthy rags. God tells Joshua He will take away his iniquity. After he was forgiven he was given a fine garment.
"But the father said to his servants, 'Quick! Bring the best robe and put it on him. Put a ring on his finger and sandals on his feet (Luke 15:22 NIV)".
The prodigal son returned to his father ashamed of what he'd done, he did not expect nor believe he deserved to be received as a son. The father being filled with compassion for him, as God was filled with compassion for us when He sent Jesus to pay the price of our sins, accepted him and placed on him a new robe. He was given the best robe his father had, a robe indicative of his being forgiven and restored to the status of son.
Related Reading: Stories of Redemption In The Bible
Bible Verses On Renewal
God renews those who are clothed in Him.
"Do not lie to each other, since you have taken off your old self with its practices, and have put on the new self, which is being renewed in knowledge in the image of its creator (Colossians 3 :9-10 NIV)"
In the above passage Apostle Paul says, to take off the old man. Reading this, I get the mental image of literally peeling off old sinful behavior as you would a jacket, in favor of a new designer one; made of the finest material (fruits of The Spirit). That is our life when we come to Christ, we live in constant renewal through knowledge of the one who has given us new life.
"For all of you who were baptized into Christ have clothed yourself with Christ (Galatians 3 vs. 27)."
Baptism is a spiritual cleansing, purification, or renewing. Clothing ourselves with Christ after being baptized into Christ is putting on right standing with God.
"Do not conform to the pattern of this world, but be transformed by the renewing of your mind (Romans 12:2 NIV)."
It's easy to get tricked by the subtle deceptions of the world but similarly to the previous verses you are called not to conform. God will transform you, giving you a new 'dress,' if you allow Him to renew your mind.
Related Reading: Six Years And A Quarter Way Through
Redeemed By Christ

In my dream I wore a bright white dress, as I sorted clothes (ungodly and godly characteristics). The sweater suggested a clinging to a habit of my former life. God gave me forgiveness and a garment of redemption, now I had to let Him renew my spirit, through the complete shedding of my old man. Now a days, I clean my closet out regularly, ridding myself of what no longer fits while keeping those things made of the best quality. It isn't always easy; daily I have to resist the urge to throw on a pair of comfortable broken-in shoes. But every time I reach for them I'm reminded of the better fitting, better looking pair waiting to be worn.
Have you sorted your closet lately, were you surprised at what you found in it? What are some of your favorite Bible verses about being redeemed?
Bible Verses On Redemption
Additional Articles You May Like:
3 Practical Ways to Let Go and Let God (rocksolidfaith.ca)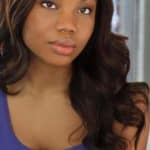 Cassandre Brissot is the author of Six Years And A Quarter Way Through. Cassandre is a Brooklyn, New York native. She completed her bachelor of fine arts in television and radio production at the City University of New York Brooklyn College before flying the friendly skies for United Express. In 2014, she was crowned Miss Black New York USA; during her reign, she used her platform to help mentor young believers. It is Cassandre's deepest desire to utilize her talents and passion for the media and entertainment industry to tell the good news. When she's not writing for her blog she enjoys karaoke.