28 Comforting Scriptures For Grief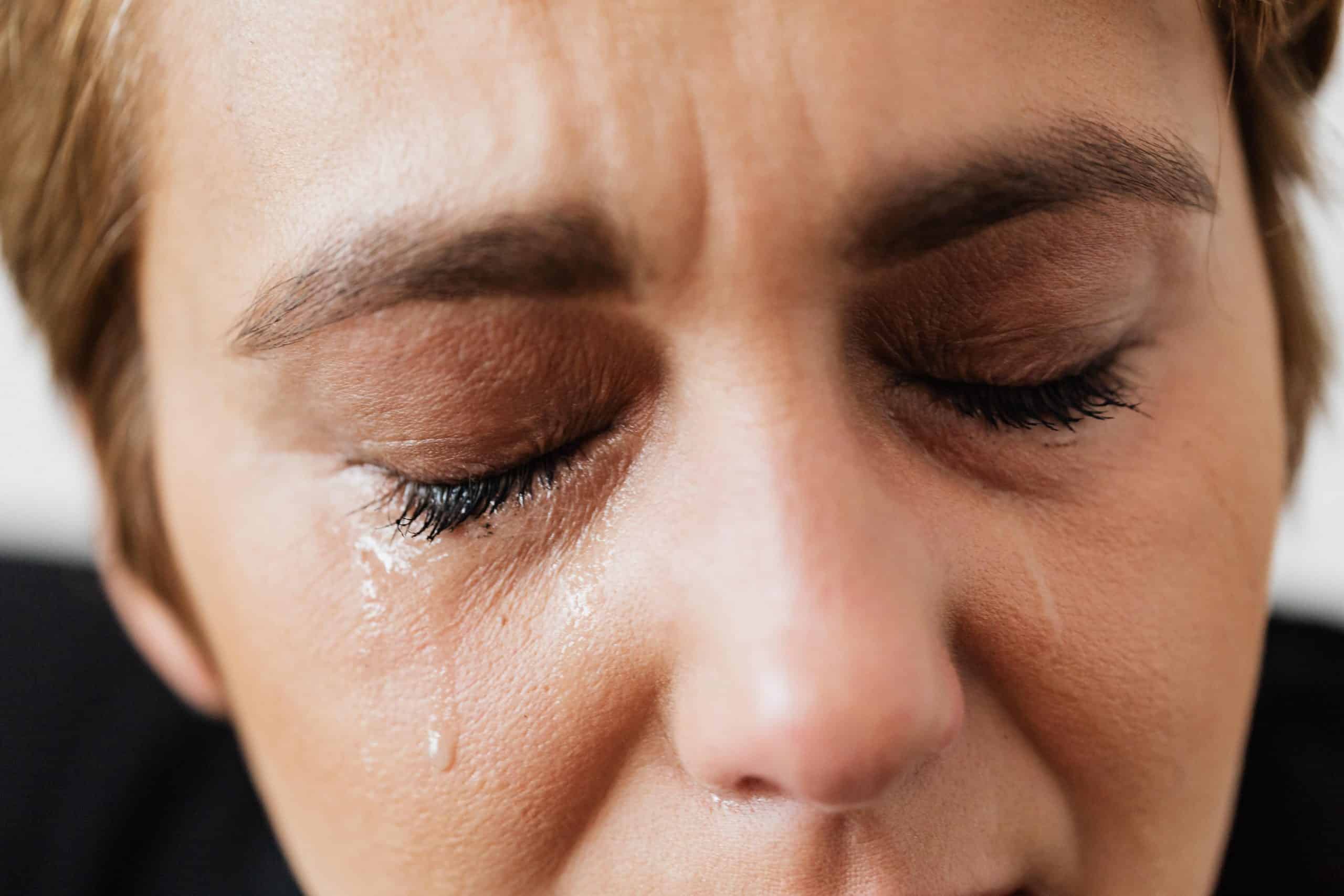 The Bible is filled with encouraging scriptures for grief providing God's comfort, peace and strength during times of grief and sorrow. The below Bible verses can help inspire you during the grieving process.
These scripture quotes will offer perfect condolences to those who are currently grieving the loss of a loved one. May these encouraging Bible verses help lift your spirits as you grieve and remember that God promises He will one day wipe away every tear from our eyes. (Revelation 21:4)
This post may contain affiliate links. You can read my full affiliate disclosure here.
Bible Verses For Grief
The death of a loved one can be one of the most difficult experiences we go through in life. The Bible is full of comforting verses about grief and loss that can help us to find hope and healing. Here are just a few of the many verses that can offer strength and comfort during times of sorrow, you can also use Bible Gateway to explore the verses in several different translations:
1. Psalm 9:9 NIV
"The LORD is a refuge for the oppressed, a stronghold in times of trouble."
2. John 16:22 NIV
"So with you: Now is your time of grief, but I will see you again and you will rejoice, and no one will take away your joy."
3. 1 Corinthians 15:55-57 NIV
"Where, O death, is your victory? Where, O death, is your sting?" The sting of death is sin, and the power of sin is the law. But thanks be to God! He gives us the victory through our Lord Jesus Christ."
4. Psalm 18:2 NIV
"The LORD is my rock, my fortress and my deliverer; my God is my rock, in whom I take refuge, my shield and the horn of my salvation, my stronghold."
5. Psalm 30:5 NIV
"For his anger lasts only a moment, but his favor lasts a lifetime; weeping may stay for the night, but rejoicing comes in the morning."
Good Bible Verses For Someone Who Is Grieving
If you are grieving, I hope that these verses will bring you some measure of comfort. Remember that God is with you in your sadness, and He knows exactly how you feel. He will give you the strength to get through this difficult time.
6. Psalm 34:18 NIV
"The LORD is close to the brokenhearted and saves those who are crushed in spirit."
7. Psalm 147:3 NIV
"He heals the brokenhearted and binds up their wounds."
8. Isaiah 25:8 NIV
"He will swallow up death forever. The Sovereign LORD will wipe away the tears from all faces; he will remove his people's disgrace from all the earth. The LORD has spoken."
9. John 14:1 NIV
"Do not let your hearts be troubled. You believe in God; believe also in me."
10. John 14:27 NIV
"Peace I leave with you; my peace I give you. I do not give to you as the world gives. Do not let your hearts be troubled and do not be afraid."
Scriptures For Grief
11. Joshua 1:9 NIV
"Have I not commanded you? Be strong and courageous. Do not be afraid; do not be discouraged, for the LORD your God will be with you wherever you go."
12. Psalm 22:24 NIV
"For he has not despised or scorned the suffering of the afflicted one; he has not hidden his face from him but has listened to his cry for help."
13. Job 3:26 NIV
"I have no peace, no quietness; I have no rest, but only turmoil."
14. 1 Corinthians 13:7-8 NIV
"It always protects, always trusts, always hopes, always perseveres. Love never fails. But where there are prophecies, they will cease; where there are tongues, they will be stilled; where there is knowledge, it will pass away."
15. 1 Peter 5:7 NIV
"Cast all your anxiety on him because he cares for you."
16. Matthew 5:4 NIV
"Blessed are those who mourn, for they will be comforted."
17. Revelation 21:4 NIV
"'He will wipe every tear from their eyes. There will be no more death' or mourning or crying or pain, for the old order of things has passed away."
18. Psalm 55:22 NIV
"Cast your cares on the LORD and he will sustain you; he will never let the righteous be shaken."
19. John 11:25-26 NIV
"Jesus said to her, "I am the resurrection and the life. The one who believes in me will live, even though they die; and whoever lives by believing in me will never die. Do you believe this?"
20.John 3:16 NIV
"For God so loved the world that he gave his one and only Son, that whoever believes in him shall not perish but have eternal life."
21.Galatians 6:2 NIV
"Carry each other's burdens, and in this way you will fulfill the law of Christ."
22. Psalm 25:16-17 NIV
"Turn to me and be gracious to me, for I am lonely and afflicted. Relieve the troubles of my heart and free me from my anguish."
23. Romans 8:38-39 NIV
"For I am convinced that neither death nor life, neither angels nor demons, neither the present nor the future, nor any powers neither height nor depth, nor anything else in all creation, will be able to separate us from the love of God that is in Christ Jesus our Lord."
24. Nehemiah 8:10 NIV
"Nehemiah said, "Go and enjoy choice food and sweet drinks, and send some to those who have nothing prepared. This day is holy to our Lord. Do not grieve, for the joy of the LORD is your strength."
25. Isaiah 43:1-4 NIV
"But now, this is what the LORD says— he who created you, Jacob, he who formed you, Israel: "Do not fear, for I have redeemed you; I have summoned you by name; you are mine. When you pass through the waters, I will be with you; and when you pass through the rivers, they will not sweep over you. When you walk through the fire, you will not be burned; the flames will not set you ablaze. For I am the LORD your God, the Holy One of Israel, your Savior; I give Egypt for your ransom, Cush and Seba in your stead. Since you are precious and honored in my sight, and because I love you, I will give people in exchange for you, nations in exchange for your life."
26. Psalm 6:6 NIV
"I am worn out from my groaning. All night long I flood my bed with weeping and drench my couch with tears."
27. 1 Thessalonians 4:13-17 NIV
"Brothers and sisters, we do not want you to be uninformed about those who sleep in death, so that you do not grieve like the rest of mankind, who have no hope. For we believe that Jesus died and rose again, and so we believe that God will bring with Jesus those who have fallen asleep in him. According to the Lord's word, we tell you that we who are still alive, who are left until the coming of the Lord, will certainly not precede those who have fallen asleep. For the Lord himself will come down from heaven, with a loud command, with the voice of the archangel and with the trumpet call of God, and the dead in Christ will rise first. After that, we who are still alive and are left will be caught up together with them in the clouds to meet the Lord in the air. And so we will be with the Lord forever."
28. Psalm 23:1-6 NIV
"The LORD is my shepherd, I lack nothing. He makes me lie down in green pastures, he leads me beside quiet waters, he refreshes my soul. He guides me along the right paths for his name's sake. Even though I walk through the darkest valley, I will fear no evil, for you are with me; your rod and your staff, they comfort me. You prepare a table before me in the presence of my enemies. You anoint my head with oil; my cup overflows. Surely your goodness and love will follow me all the days of my life, and I will dwell in the house of the LORD forever."
Scriptures For Grief
The Bible is filled with verses that offer comfort and encouragement during difficult times. As you mourn the loss of a loved one, may these scripture quotes provide you with the hope and peace you need to get through this tough season.
If you have any other favorite Bible verses that offer comfort during grief, please share them in the comments below.