As women, we bare many titles in our families. We are the chefs, the chauffeur, the housekeeper, we have lots going on amid working a full-time job and being there for our spouse.
With Valentines day approaching, what better time to carve out some time for some self-care?
Instead of showering yourself with chocolates this year why not treat yourself or the overworked woman in your life to one of these self-care gift ideas?
Today on the blog we will be discussing the concept of self-care and how you can use it to create a healthy balance.  I have also included a few gift ideas to get you started towards developing your own self-care plan.
Disclosure: This post may contain affiliate links, which means we may receive a commission if you click a link and purchase something that we have recommended. While clicking these links won't cost you any extra money, they will help us keep this site up and running AND keep it ad free! Please check out our disclosure policy for more details. Thank you for your support!
What is Self- Care?
People shy away from the idea of self-care because for many they believe self-care is selfish. I view self-care as rather the opposite. It's the opportunity to intentionally participate in activities that refuels ones self, leaving you refreshed to tackle your daily duties. According to Psych Central, "Self-care is any activity that we do deliberately in order to take care of our mental, emotional and physical health."
Throw your hands up if this sounds familiar? Mom can I get some snacks, Mom can you help me with my homework. Honey can you iron this shirt for me. Honey do you know where I can find "X". By the time evening comes, between house chores, family and work you are beyond exhausted. If you can totally relate, then I don't need to sell you on the idea of why you need self-care. Finding time for self-care can be a challenge but shouldn't be dismissed.  Here are some ideas for self-care which can be easily incorporated into your daily schedule.
Self-Care Ideas For Women
Create a "Self-Care " Routine
A self-care routine can be as simple as lighting a few candles and reading a good book before heading off to bed. Drinking your favorite beverage while listening to some relaxing music or just relaxing in front of the fire place after the kids have gone off to bed.
You should make self-care a priority, you cannot pour from an empty glass. Find activities that you enjoy doing and incorporate them into your daily routine. This could be taking a Zumba class or even coloring in an adult coloring book.  Whatever you choose, find something that you love and make it a habit.
My self-care routine consist of a combination or one of the following items. Doing Zumba after coming home from a long day at work. Curling up with a good book before going to bed as well as reading a Psalm to remind me of God's promises. As some of you may already know I sometimes struggle with sleeping. A nightly routine of drinking camomile tea helps to relax me and help me to fall asleep. I particularly like the Yogi Tea brand because the tea bags come with cute inspirational messages.
Gift Ideas
 Massage Pillow
The Gideon Shiatsu Kneading Massage Pillow comes with eight rollers, heat and is perfect for soothing and relieving neck, shoulder and back pain. It can be used at home, in the car or even at the office as it can be plugged into an AC or DC outlet. When in use, it feels like the real deal as it mimics the hands of a real massage therapist. The Gideon Shiatsu Kneading Massage Pillow helps to soothe and loosen tight muscles.
Sound Therapy Pillow
Over the years I have struggled with falling a sleep. One method that has worked for me is listening to soothing sounds or music which eventually allows me to nod off. I usually turn to YouTube to find soothing music, but we all know once we have the phone in our hands we often get distracted with social media instead of falling asleep. Let me introduce you to a better solution, The Conair Sound Therapy Pillow. It is a Standard Queen Size Pillow that uses two AA batteries. It comes with 10 soothing sounds or you can plug in your MP3 player. The pillow is made of 100% cotton on the outside and a polyester filling on the inside and allows you to set a timer.
 Bath Bombs
After a tiring day, relaxing in your tub is quite the treat. You can incorporate these luxurious bath bombs that will leave your dry skin feeling very moisturized. Perfect for a bubble or Spa Bath. It comes in a box of 12 with the following scents: Angel Black Raspberry Vanilla, Fun in the Shower,  Fun on the Beach, Kiwi & Strawberry, Lavender, Lemongrass Green Tea, Love, Mango papaya, Melon Ball, Shea & Coconut and Victorian Rose.
Foot Massager
When you have been standing all day, coming home to a foot massage sound fabulous. The Belmint's foot massager is designed not only to give you a therapeutic massage, but also save you a considerable amount of money. It gives a  complete at-home spa foot massage experience that rehabilitate your tired muscles from tensions and aches. It includes five different pressure levels and selectable heat functions. With a 15 minute auto shut-off it is a welcome relief after a long day at work.
Related: 15+ Practical Gift Ideas For Women
Be Intentional
Be intentional with what you put inside of your body as well as how you treat your body. Focus on eliminating habits that you know are bad for you and instead focus on good ones such as drinking adequate amounts of water daily and being active. Try eating healthier food options. For more on this topic, hop on over to my blog post on The One Thing I Never Knew Before Becoming Vegetarian.

Gift Ideas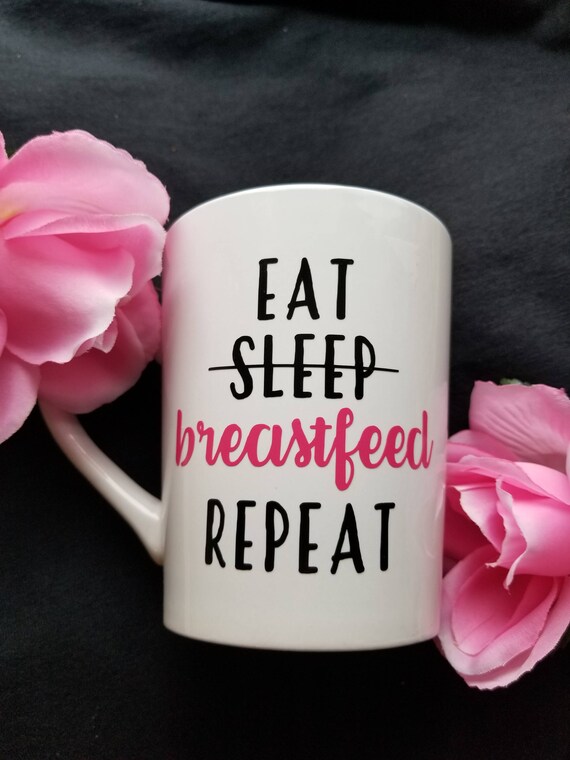 Get yourself a personality mug that will serve to inspire you, remind you of God's promises or even make you smile as you consume your favorite beverage throughout the day.
Self-care gift ideas for the overworked woman Click To Tweet
Spend Time With God
Start your mornings right by communing with God at the start of your day. Spend time in the word and ask God to provide you with the wisdom and strength to achieve what you have planned for the day. Even if you have to listen to your devotional on your commute to work, make time for God. There is a feeling of peace and less anxiety you will experience when you totally depend on God to carry the burden of whatever is causing you much stress and anxiety.
Gift Ideas
Himalayan Salt Lamp
Himalayan Salt Lamps add a unique decor element to your home. They provide the perfect environment for meditation, rejuvenation and relaxation. The heated salt emits negative ions that help clear the air, creating a soothing and calming effect that allows you to sleep better at night waking up feeling refreshed. Himalayan Salt Lamps neutralizes positive ions in your environment and since it clears the air, it helps with allergies and breathing problems.
Faithbox
Faithbox is a faith based monthly subscription box that you can look forward to every month. It includes inspirational scriptures, challenges, and seasonal prayers – all centered on a faith-based theme. Each month they send a cause item that supports a Christian organization and it includes a months worth of short devotionals, ideal for busy folks.
Community Not Competition
You have 15  minutes to spare as you sit patiently in the waiting room at your doctors office waiting on them to call your name. You whip out your phone and open your Facebook app, why not check out the latest you ponder? As you scroll through your feed you notice a common theme of weddings, vacations and childbirths. Looking at the picture perfect lives of your friends you can't help but being negative about your body and how mediocre your life is. That one thought suddenly spirals. A side note, people usually only show you what they want you to see. The next time you start comparing yourself or entertain negative thoughts, redirect your thoughts and think about all the good happening in your life and all that you are blessed with. Most importantly pray and ask God to help you through your doubts and insecurities. Here are a few passages to memorize and repeat when you start feeling insecure.
Gift Ideas
Essential Oil Bracelets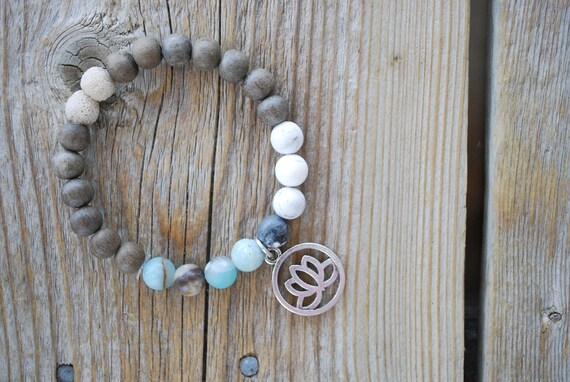 They not only look stylish but they can help change your mood and relieve stress throughout the course of the day. Lavender oil is a good one to try as it's known for its relaxing effects.
Just Breath Wall Art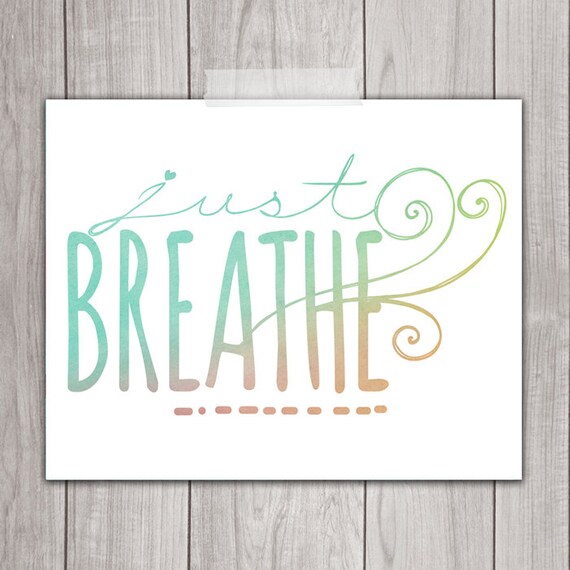 So there you have it, self-care gift ideas for the overworked woman. I would love to hear from you, how do you practice self-care daily?
Loved this post? Why not pin it?