September Bible Reading Plans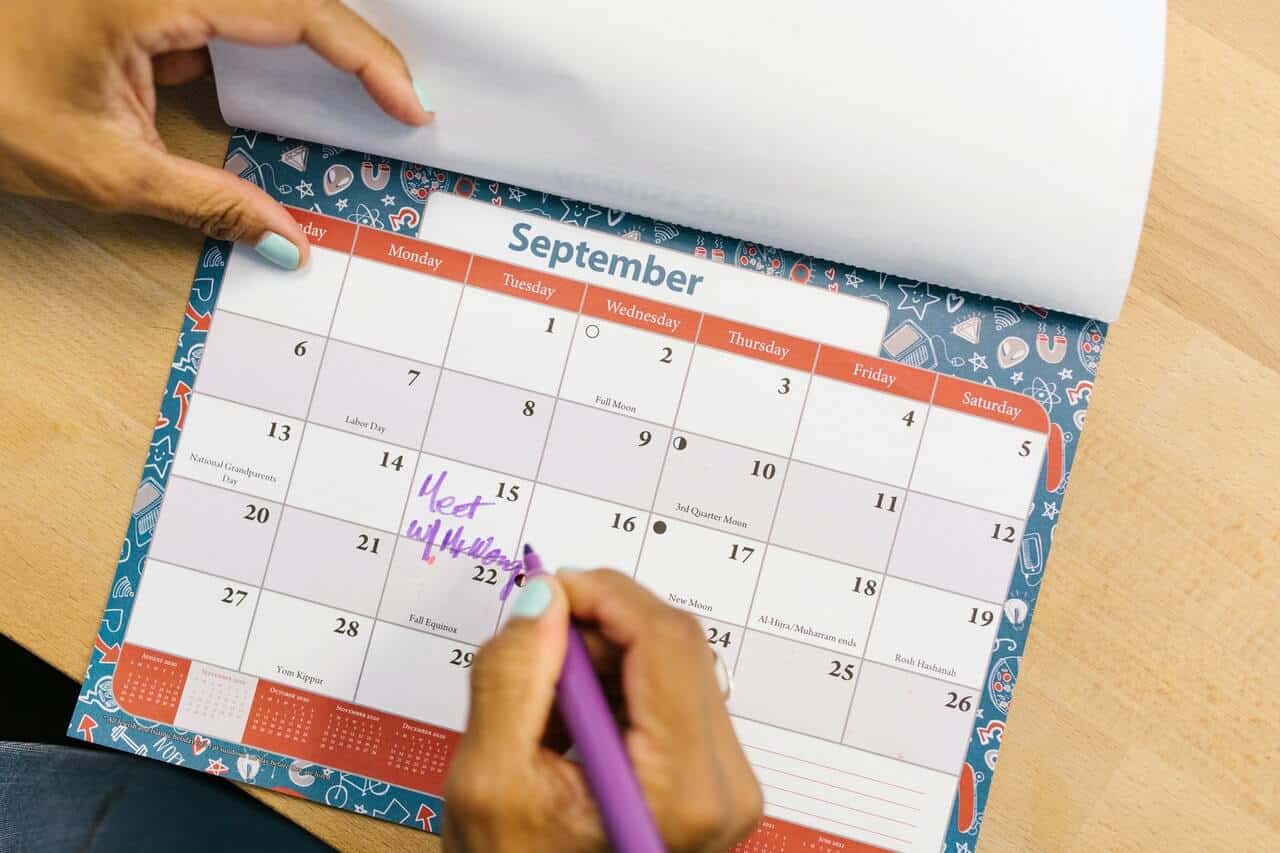 Happy September! September is typically celebrated as World Self-care month. Self-care is often talked about in the context of self-love, but it can take many forms. Self-care is a reminder to take care of ourselves and our needs so we don't burn out and break down. World Self Care Month aims to remind us that we need to be mindful of our own mental health and well being.
There are many ways you can practice self care such as by eating healthy, exercising regularly, taking time for yourself, getting enough sleep every night, spending time with friends and family members who support you, spending time in God's word etc.
This month we have chosen as our theme for our September Bible reading plan, " Biblical Self-care". I hope you will join us, or download one of the other scripture writing challenges below.
This post may contain affiliate links. You can read my full affiliate disclosure here.
Bible Reading Plans For September
Here are several Bible Reading plans to help keep you focused on God this. Pick your favorite, download and print the printable bible reading plan and lets make this the year we consistently spend time in the word. This is the faith planner am currently using for my Bible Study notes if you are interested in checking it out!
September Bible Reading Plans
Photo Credit: littlefaithblog.com
This summer my friend and I decided to study God's promises. And boy was that the best thing we could've ever done! We were both dealing with some hard situations, and just simply looking up verses about God's promises and writing them in our journals was a game changer. Things in this life can be hard and uncertain, but God's promises are true and forever and unchanging!
Photo Credit: littlefaithblog.com
During the months of September + October, we will be studying the book of Acts. Whoop! I love Acts SO MUCH + I can't wait to dive into it again! I hope you'll join me!
Photo Credit: littlefaithblog.com
This month's Little Bible Plan comes with all the cozy vibes. We'll be studying the entire book of Daniel—a very relevant book for the time we're living in. And each day you'll find a journaling idea that you can complete in your Bible, notebook, journal, etc.
Bible Reading Plan Journal
I am a big fan of pretty printables and cute stickers, even better when I can add them into my regular Bible Study Routine. If you are looking for a themed journal that includes a bible reading plan, journaling pages as well as beautiful stickers, be sure to checkout the Coffee With Starla Printables Shoppe.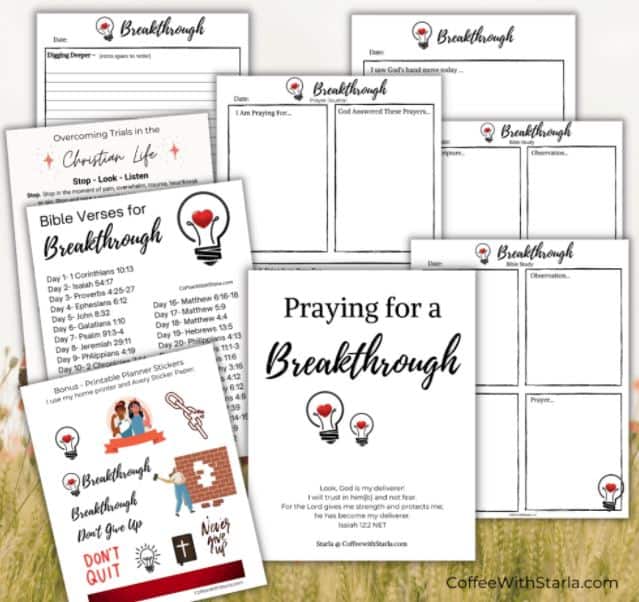 Scripture Writing Plans For September – Scripture Writing Challenge
If like me, you like to plan in advance for the whole year, you may wish to wish out the following scripture writing plan resources.
We have a 12 month scripture writing plan with Journaling pages. Inside this Scripture Writing Journal set, you'll find:
– 12 Scripture themed scripture writing plans (New Beginnings, Identity in Christ, Self-Control, promises of God, Walking in Purpose, Waiting on God, Friendship, Trusting God, Self-care, Overcoming Fear, Gratitude, Contentment)
-Daily Scripture Writing pages
-Daily Doodle Sheets
-Note Pages
-Scriptures Reading Tracker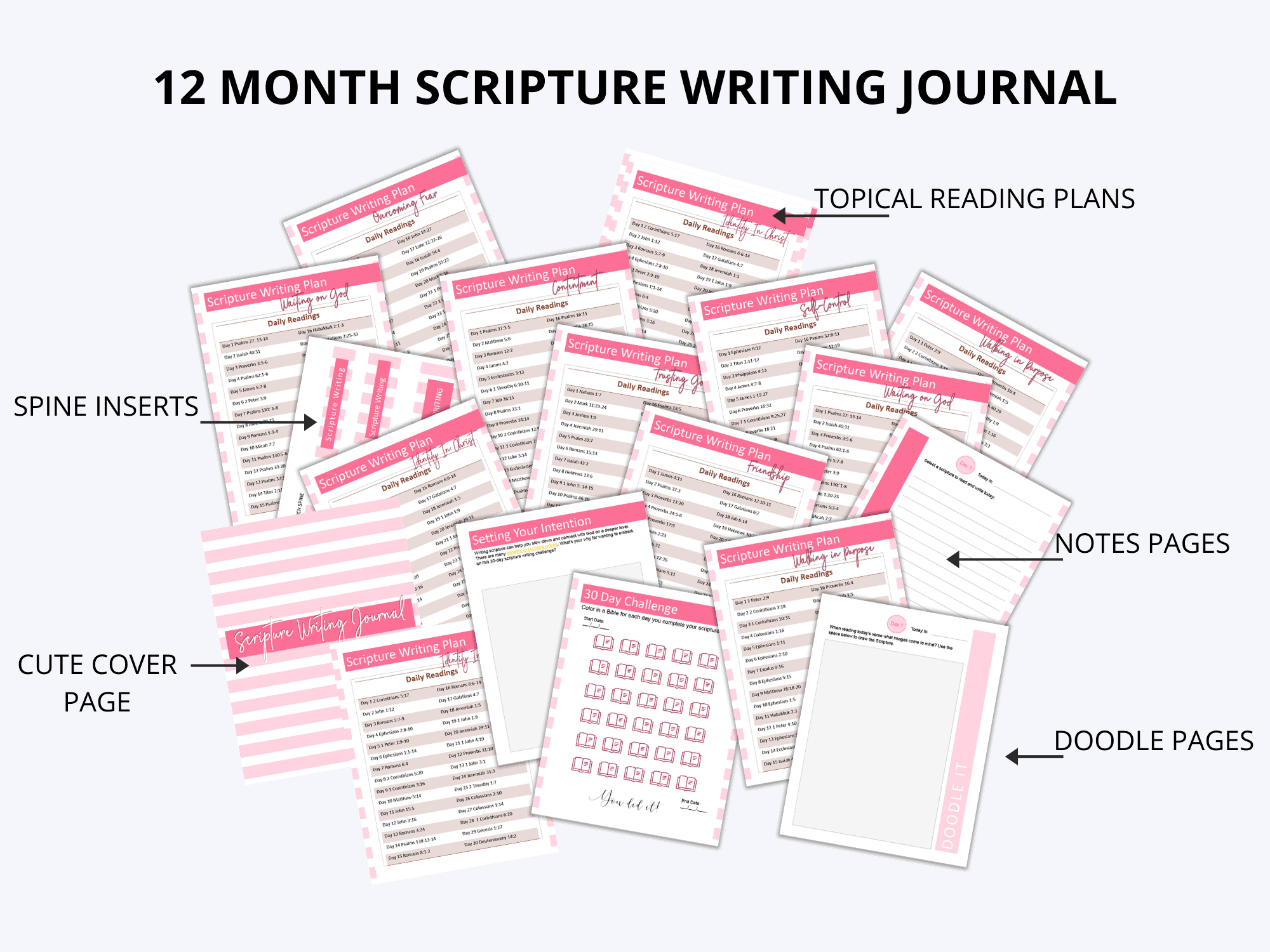 Here are some additional Scripture Writing Plans from fellow bloggers:
Ladies Drawing Nigh – Has a collection of 12 monthly scripture writing plans to help you gain a deeper understanding of twelve different foundational subjects covered in scripture. Included are study worksheets, coloring pages, bible tabs, a coloring guide and a notes page.
Bible Verses For You – Has a 18 month Bible reading plan that takes only 15 minutes a day. The plan includes coloring pages, bible verse cards, reading resources and more. Check it out and let me know your favorite resource in the bundle!

Scripture Writing Plan 2022
While self-care is often talked about in the context of self-love, it can take many forms and should be a reminder to prioritize our physical, spiritual and mental health.
As always, comment below, we would love to hear what topics you would like us to cover in future studies.