Bible Verses About Self-care | 30 Day Spiritual Self-Care Challenge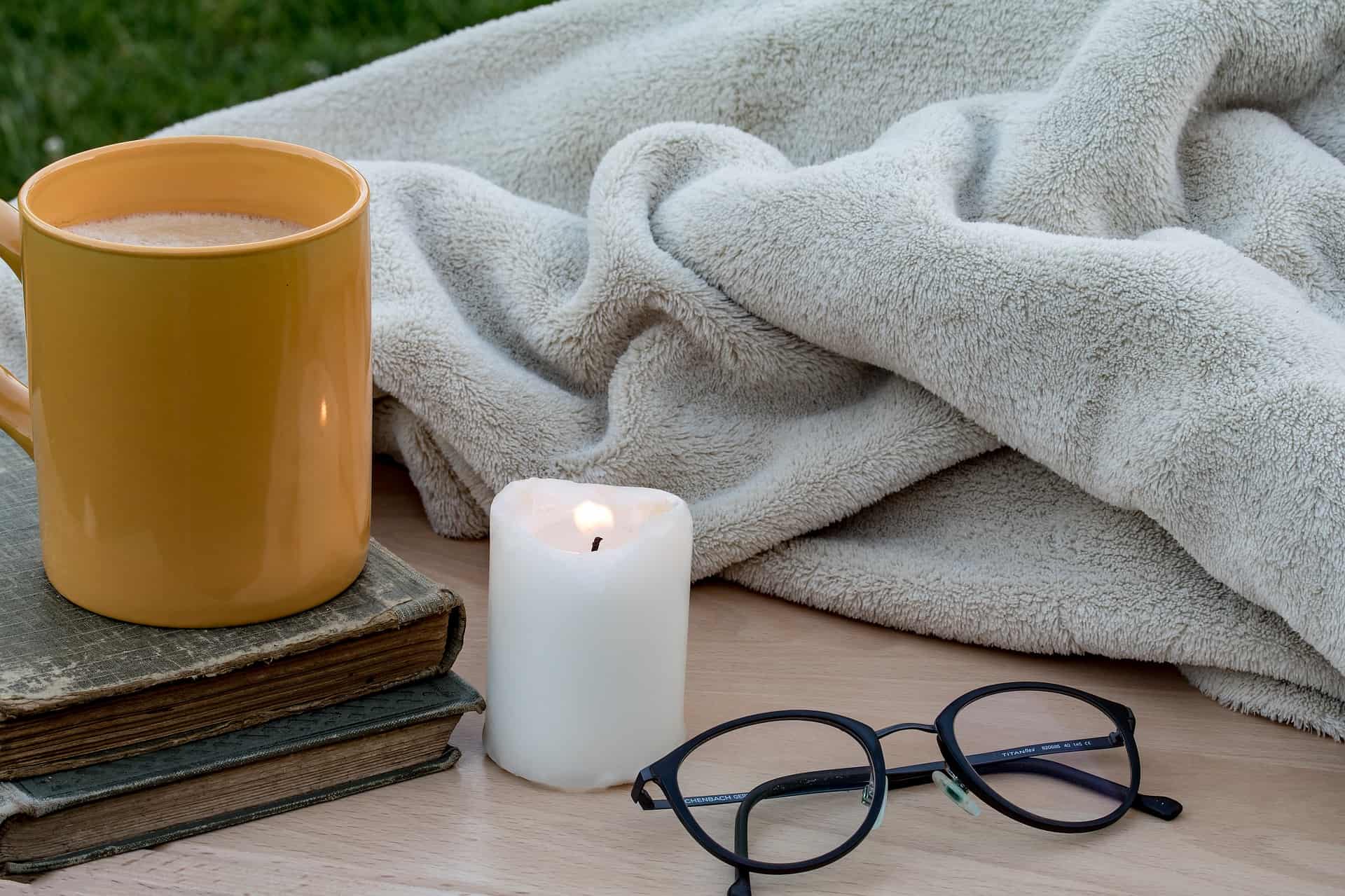 As my alarm bellowed through the crisp morning air, I pushed my phone aside in disbelief that morning had already arrived.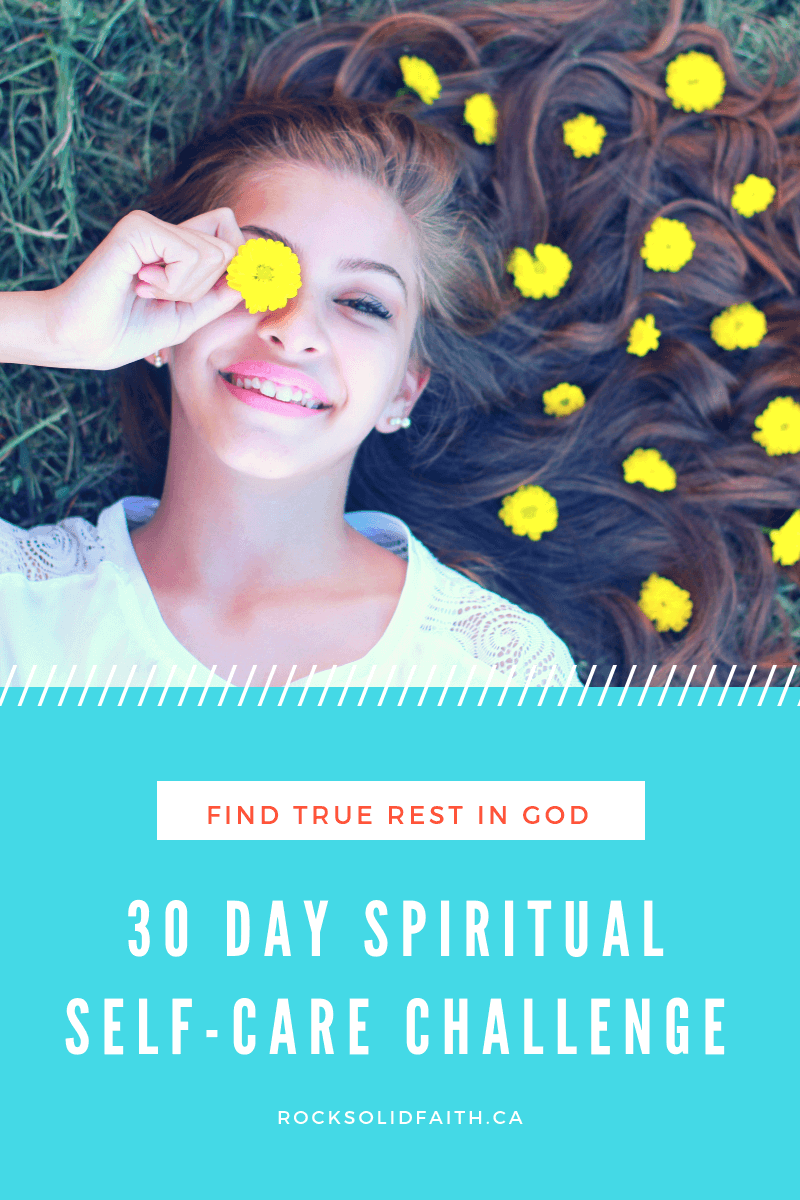 I was beyond exhausted. Long work hours, managing a home while trying to build an online ministry, all pushed me into complete burnout and into a creative rut. So I did the next best thing, I took a blogging hiatus. Which if you have been wondering, is why I haven't been very active on the blog and social media over the past few weeks but that's all about to change.
With September being self-care awareness month, what better way to get back into the groove of things than host a 30-day self-care challenge? This won't be your average self-care challenge. This will be a 30-day spiritual self-care challenge to recharge, be intentional with our spirituality and find true rest in God. The following are 30 spiritual wellness activities. Included are also Bible verses about self-care, proving that self-care is not selfish.
This post may contain affiliate links. You can read my full affiliate disclosure here.
What is Spiritual Self-Care?
If you asked me a year ago what my idea of self-care was I would have told you something along the lines of relaxing on a chair at the beach while sipping on some pina colada. But truth be told, self-care can be as simple as reading a book. According to Psych Central, "Self-care is any activity that we do deliberately in order to take care of our mental, emotional and physical health."
When I talk about spiritual self-care I am not talking about the kind of spirituality where your soul is separated from your body. Spiritual self-care for me is all about being in touch with your beliefs. Participating in activities that nurtures our connection to God.
What The Bible Says About Self-care?
If you are of the belief that self-care is selfish, I am here to tell you otherwise.
In the bible, there are various instances where Jesus withdrew himself from the crowds for some alone time in prayer. You can read about one such incident in Luke 5.
In Matthew 11, Jesus sends out an appeal to those who are tired and burnt out to seek him and find true rest. Verses 28-30 reads, "Come unto me, all ye that labor and are heavy laden, and I will give you rest. Take my yoke upon you, and learn of me; for I am meek and lowly in heart: and ye shall find rest unto your souls. For my yoke is easy, and my burden is light". So self-care isn't selfish. By taking care of yourself, you will have the energy to take care of others.
Bible Verses About Self Care
The following Bible verses about self care have all been taken from the King James Version.
"What? know ye not that your body is the temple of the Holy Ghost which is in you, which ye have of God, and ye are not your own? For ye are bought with a price: therefore glorify God in your body, and in your spirit, which are God's." 1 Corinthians 6:19-20


"For in six days the Lord made heaven and earth, the sea, and all that in them is, and rested the seventh day: wherefore the Lord blessed the sabbath day, and hallowed it." Exodus 20:11

"Beloved, I wish above all things that thou mayest prosper and be in health, even as thy soul prospereth." 3 John 1:2

"Know ye not that ye are the temple of God, and that the Spirit of God dwelleth in you? If any man defile the temple of God, him shall God destroy; for the temple of God is holy, which temple ye are." 1 Corinthians 3:16-17


" And in the morning, rising up a great while before day, he went out, and departed into a solitary place, and there prayed." mark 1:35
Spiritual Self-Care Challenge
With that being said, I designed this biblical self-care challenge to help you form healthy habits by making spiritual self-care a part of your daily routine. Let's jump right into the challenge!
Day 1- Prayer and Fasting
To kick off our biblical self-care challenge, I thought what better way to start than with prayer and fasting. Today, spend some time devoted to prayer and fasting. You can choose to fast for an entire day, half a day (that is opt to end your fast at noon) or by simply just skipping a meal. Spend time praying about your relationship with God and the spiritual journey you will be embarking on over the next few weeks. Whatever your struggles or burdens, bring them to the foot of the cross. Here are some guidelines on how to fast, if you have never fasted before.
Day 2 – Praise and Worship
I find music very therapeutic. There are days when I might be feeling stressed or sad but then I start singing a few of my favorite tunes and before you know it, I feel refreshed and revived. That my friend is the power of music. Today's challenge is for you to conduct your own praise and worship session. Whether it be singing off-key in the shower or singing out your heart to Jesus on your way to work, find some time today to praise God for all that he is and all that he continues to do in your life.
Day 3 – Daily Devotional

Read your favorite devotional today! If you don't currently own a devotional, try browsing through one of the devotionals on the You Version Bible app and select one that interest you. Then share the main takeaway from the devotional with your friends on the social media platform of your choice.
Day 4- Do a Good Deed
We live in a world that's very self-centered. It's usually all about doing things that stands to benefit us. Seldom do people do things willingly unless there is something in it for us. But my friends there are so many people around us that are hurting and in need. Amid the fake smiles and perky responses, there are individuals that are actually hurting to the core. The recent deaths of Anthony Bourdain and Kate Spade alludes to this. For today's challenge I want you to focus on doing a good deed. Here are some ideas to get you started: volunteer at your local food bank, pay for the order of the person behind you in the drive thru, give gift cards away to the homeless, donate items to your local food bank or clothing bank.
Day 5 – Read a Book of The Bible
We can't have a biblical self-care challenge without reading the Bible. Through reading God's word, you get to know him instead of merely just knowing of him. Today, choose a book of the Bible that interest you and read it off in its entirety.  Here are some short books of the bible.
Day 6 – Express Gratitude
Today is all about developing a positive mindset. Sometimes we fail to express gratitude for all the good things that are actually happening in our lives. Your challenge for today is to make a list of all the things that you are thankful for. Once completed, spend a few moments expressing your gratitude to God.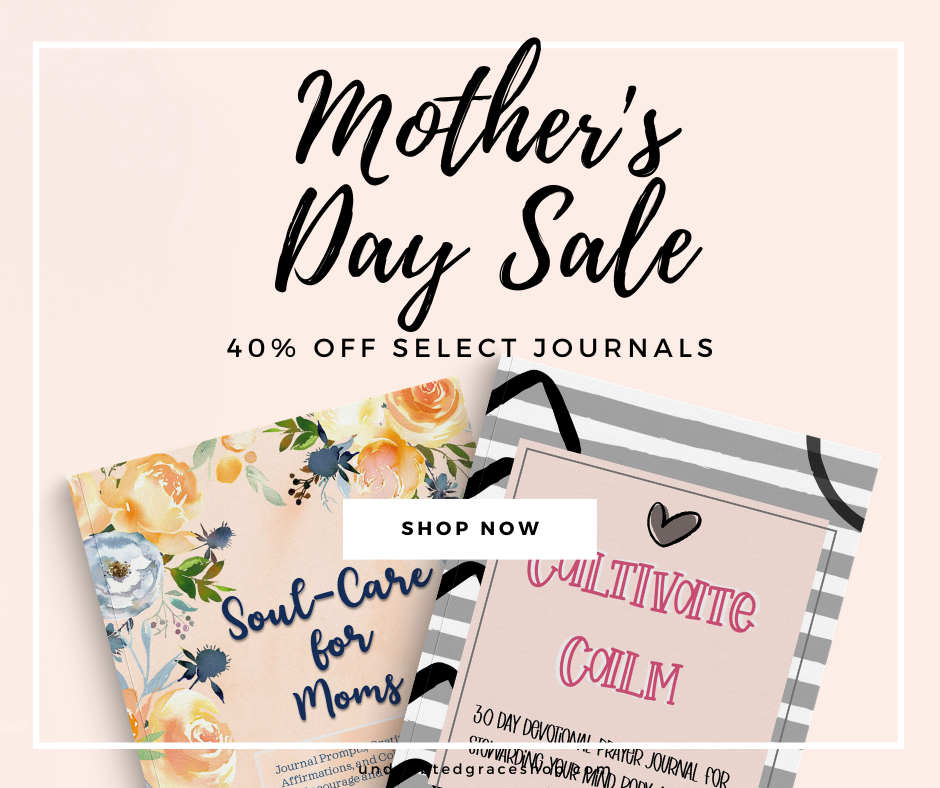 Day 7 – Practice Sabbath Rest
In Exodus 20, God says to "Remember the Sabbath Day to keep it Holy. Six Days thou shalt labor and do all thy works but the seventh day is the Sabbath of the Lord thy God." When I use the word remember, its usually to draw attention to something that was previously said or done. The Sabbath was established way before its occurrence here in Exodus 20. During creation week, Genesis 1, God created the world in six days and then he rested on the seventh day as an example for us.
Your challenge for today, is to totally unplug. Unplug from social media and whatever gadgets you may own. Today, practice Sabbath rest by spending time with God. While you may choose to incorporate some physical rest, don't let this be the main theme of the day. Spend time communing with God. This may look different for everybody, you could choose to spend time in bible study, do some Bible Journaling, Scripture Writing. Its totally up to you, the key for today is to spend some quality time with God. For today, its all about Sabbath rest.
I love testimonies, stories of how God has been working in our life. I find testimonies quite impactful and reassuring that God is still working today. Today I want you to share your testimony on the social media platform of your choice.
Day 9 – Color A Page in A Christian Adult Coloring Book
Next to journaling, I find coloring very soothing. You can find adult coloring books pretty much anywhere these days. I particularly like this Christian coloring book for adults as it is filled with inspirational scripture quotes. It gives you an opportunity to get creative through coloring and provides an additional avenue to mediate on God's words. Your challenge for today is to light some candles, put on some background music and color a page in a Christian adult coloring book. You can also check out these free bible verse coloring pages on the blog!
Day 10 – Pray
Prayer is our direct communication line with God. Spend some time today not only praying for yourself but for those items that are currently on your prayer list. I would love if you would pray for me too, that my ministry will be a blessing to others.
Day 11 – Live In the Moment
Take a walk down the road to your nearby corner store or hop on the local train. You will quickly notice something. Everybody is glued to a little box in their hands with no care in the world to the person standing or sitting close to them. Today's challenge is just to put down your gadgets for a while. Don't worry it won't be an all-day thing. Be still in the moment and just be mindful of all that's happening around you while reflecting on the awesomeness of God. You will be amazed at the things you suddenly notice when not distracted by a phone screen.
Day 12 – Memorize Scripture
Psalms 119:11 says, "they word have I hid in my heart that I may not sin against you". Today choose three bible verses that you have always wanted to learn but never quite got around to it. Learn those verses over the course of the day. At the end of the day, challenge yourself to see how much of it you actually recall. If you are new to scripture memorization, here are some tips to guide you.
Day 13 – Confession Is Good for The Soul
Our past has a funny way of coming back to haunt us, making us feel unworthy of God's love and grace. Your challenge for today is to confess your sins to God and trust that he will forgive you of your sin, regardless of how ugly your past might looks.1 John 1:9 says: "If we confess our sins, he is faithful and just to forgive us our sins and to cleanse us from all unrighteousness".
Day 14 – Have a Picnic Outside
There is something about spending time in nature, listening to the sound of the birds, the soothing sound of the river without sounds of construction or cars passing by. Today pack lunch for two and find a nice park to sit and enjoy a picnic, basking in the beauty of God's creation.
Day 15 – Plant A Tree
While you don't necessarily have to plant a tree, you can consider planting some flowers or even herbs. This is a wonderful illustration of our spiritual growth. You first plant a seed, signifying your acceptance of Christ. It then slowly starts to sprout, but elements such as hail or the cold can negatively impact the plant. Same with the various distractions the world provides, hindering our growth in Christ. But when we provide the right environment, provide adequate amounts of water and nutrients, we can watch that plant flourish. Just like a Christian who spends time in the word and grows in Christ. So, plant a tree, watch it grow over the next few weeks and compare it to your Christian journey.
Day 16 – Perform a Random Act of Kindness
This one is self-explanatory. Your challenge for today is to perform a random act of kindness.
Day 17- Practice Self-Love
This isn't about treating yourself to a pedicure or a day at the Spa. When I talk about self-love, I am referring to being content with the way God has created you. The world has told us that we need to look a certain way to be considered beautiful, but do we really? Psalms 139: 14 says, "I will praise you for I am fearfully and wonderfully made". Today spend some time reflecting on Ephesians 3:14-19 and ask God to help you grow in love and trust that his love is sufficient.
Day 18 – Write Out Scripture
Today's challenge is to write out scripture. We will be focusing on Habakkuk 1-3. In your journal, write out the entire passages. Read what you wrote making note of the verses that stand out most to you. Then I want you to think about its practical application to your life.
Day 19 – Listen to a Christian Podcast
I love listening to podcasts, especially during my commute to work. Its usually my excuse to learn something new while doing a mundane task such as driving to work. I particularly like to listen to the Titus 2 Minute by Jami Balmet which gives you the tools, inspiration and encouragement to craft a Gospel-centered home. Here are some of my favorite christian podcasts for women!
Day 20 – Take a Walk
When was the last time you just took a walk instead of jumping in your car? Take a walk to your local park, spend some time in nature and appreciate the beauty of your surroundings.
Day 21 – Schedule A Coffee Date
Invite a friend over for a coffee date. Spend some time catching up as well as sharing with each other what God has been doing in your life recently or lessons that you have been learning during your regular bible study time.
Day 22 – Practice Healthy Eating

Our bodies are the temple of the Lord. Be intentional with the food that you consume on a daily basis.
Day 23 – Create A Prayer Space
De-cluttering your space has the ripple effect of uplifting your mood. Take a day to De-clutter your space and create a designated prayer space in your home where you can go for your daily prayers and bible study.
Day 24 – Prayer Journaling
I am still a bit new to the art of prayer journaling. But I find journaling very calming as I can channel all the thoughts running through my mind and jot them down on paper. If you struggle with focusing during your regular prayer time, try prayer journaling. With your morning tea in hand, grab a journal and try writing out your prayers instead of verbalizing them. Here is how to get started with prayer journaling.
Day 25 – Get Creative
When it comes to bible study, there is really not just one way to study the bible. Try different creative bible study methods. You can try bible journaling, doodling, painting, its totally up to you. Even if you not artistic, give yourself the freedom to get creative in studying the bible.
Day 26 – Say "NO" To Gossiping
Try to avoid conversations that lead to gossiping about other people. Instead, stir the conversation towards thinking of ways you can help to lift that person up instead of tearing them down.
Day 27 – Get to Know Your Neighbors
You don't need to go to a different continent to make a difference. You can make a difference right here at home. Everybody has a story, get to know their story. In the process you can share your testimony of what God has done for you.
Day 28- Watch A Sunrise or Sunset
Take some time to pause from the daily grind called life and watch a sunrise or a sunset and marvel at its beauty.
Day 29 – Start a new Gratitude Tradition
Get some friends together and start a new gratitude tradition such as visiting a retirement home and singing for the patients. This act of service puts the focus on others instead of self.
Day 30 – Have Some Fun
While I do agree that self-care shouldn't just be about treating yourself, it doesn't hurt sometimes to treat yourself to something nice as an act of self-care.
I hope that you thoroughly enjoyed this challenge and walked away with spiritual self-care activities that you can incorporate into your regular routine. What are some spiritual self-care activities that you participate in regularly?
Bible Verses About Self Care
I trust that after reviewing these Bible verses you can see that self care is after all not selfish.  I would love to hear your thoughts on the above self care challenge as well as hear from you your favorite bible verses about self care.
OTHER ARTICLES YOU MAY LIKE:

5 Tips to Improve Your Prayer Life
How To Create An Awesome Bible Reading Plan In 3 Easy Steps