10 Steps To Spiritual Growth That You Can Start Today!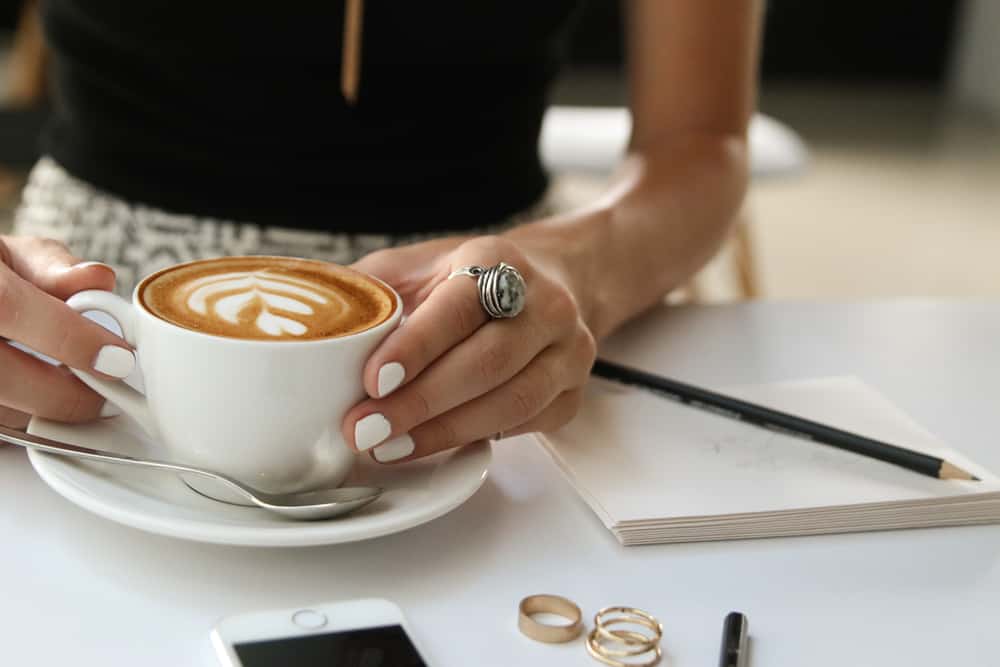 With each new year that passes, one goal for many is to grow spiritually. Spiritual growth requires an individual to change his or her ways and follow the teachings of the Bible.
While we make spiritual growth goals, we often struggle with executing whether that be reading our Bible daily or even committing Bible verses to memory. In addition to that, we sometimes feel as though we have not been really walking with God in our daily lives. Something that we have all likely been guilty of at some point along our spiritual journey. If you have been struggling with your spiritual walk lately and want to take some proactive steps to revitalize your spirituality, here are 10 Steps to Spiritual Growth.
WANT TO REMEMBER THIS? SAVE THIS TO YOUR FAVORITE BIBLE STUDY BOARD!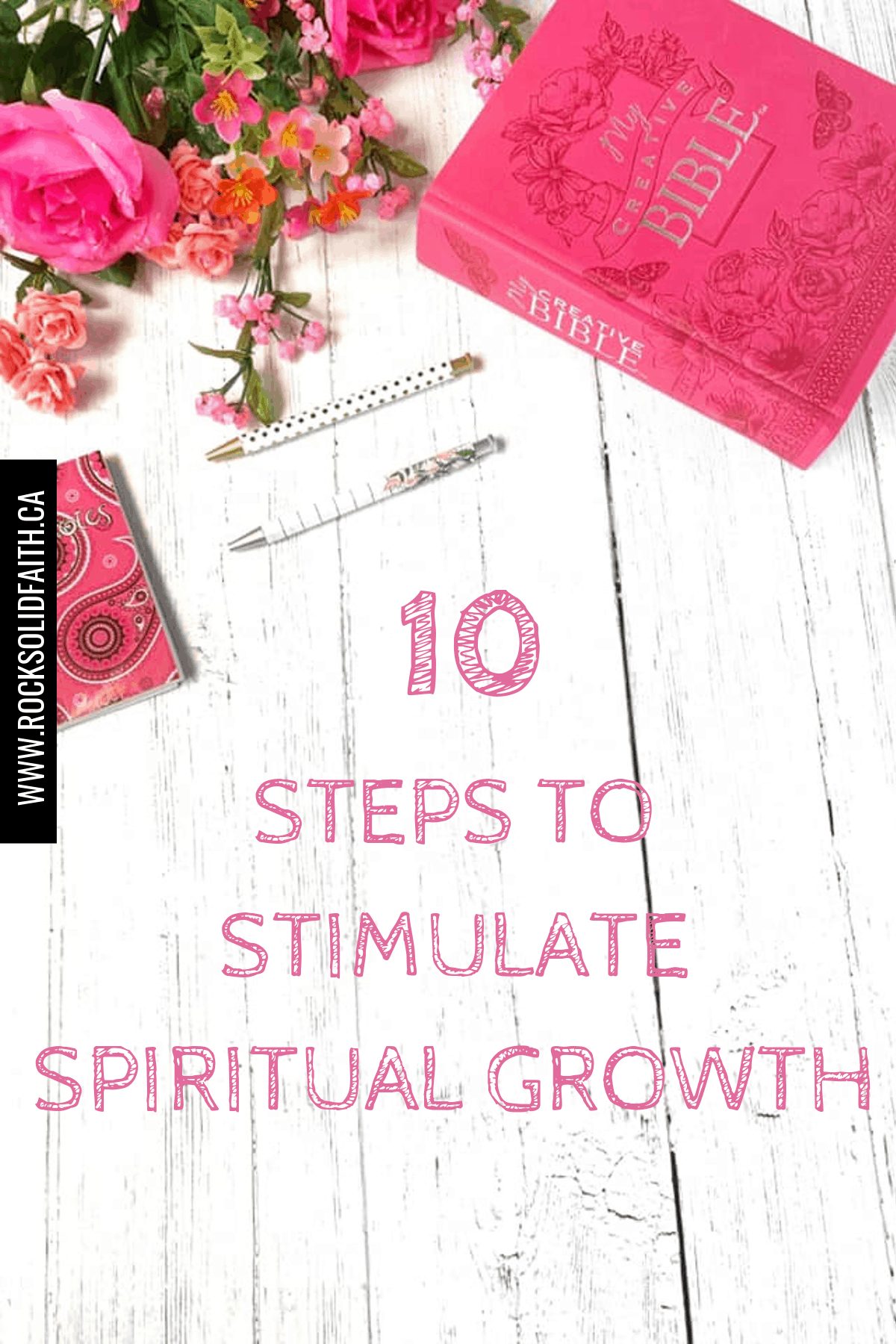 Keys To Spiritual Growth
Spiritual growth can be stimulated through the following ways:
Steps To Spiritual Growth – Join a Bible Study Group
This is one of the best ways that anyone can use in stimulating his or her spiritual growth. Learning from other people's experiences can change another person's life for the best. For instance, hearing how someone lost his way before receiving Christ as his personal savior can motivate another person to change how he is living his life and choose the path that leads to Christ. While there are several Bible studies you can purchase from Amazon and do individually or as a group, this isn't always possible. Here are several free online Bible Studies that you can consider.
Steps To Spiritual Growth – Choose a Specific Book in the Bible and Study It
Studying one book thoroughly helps in deepening one's understanding and providing more insight about the Bible. One is able to uncover the true meanings of the gospel as compared to reading the whole Bible once. Create some "alone time" and study the Bible thoroughly on your own. Share with other people what you have learned and learn from them too. In this way, one is able to get a deeper meaning of the scriptures from the other people. A great way to share what you are learning with others and grow your faith in the process is by starting a ministry blog.
Steps To Spiritual Growth – Select a Topic That Helps You Grow
At times, selecting a topic which resonates the most with you can fasten your growth spiritually. This is because the selected topic helps in building one's character traits. Assuming that you want to know and relate with God more, choose the topic that assures you that He is the answer to everything and affirm His name as shown in the books of the Bible. You can find several topical Bible Studies online.
Steps To Spiritual Growth – Start Weekly Prayer Meetings
Praying with people who are on the same journey as you can help you to grow. It is clearly stated in the Bible "where two or three are gathered in His name, He will be in the midst of them". This is an assurance from God that He will guide His people. Pray with people whom you share similar concerns with; for instance, if you are seeking divine intervention for your unsaved spouse, gather around people with the same concern and pray about it. Through this, you are able to learn more on how to relate with your spouse without conflict and pray with confidence.
Steps To Spiritual Growth – Read other books Which Enable You to Grow Spiritually
If you find inspiration from a devotional book written by your favorite preacher, make it a habit of reading that book and other similar books, at least once a month, or whenever you are able to. These christian books should definitely challenge you though enabling you to grow spiritually or you could consider the following monthly subscription boxes.
Related Post: How to Grow In Faith
Steps To Spiritual Growth –Mentor a Non-believer
Mentoring someone gives you the urge to broaden your spiritual understanding, because it is only through knowing the scriptures well that you can give proof to a non-believer. Being a mentor will push you towards wanting to provide the best for those that you mentor. The more you seek answers from the scriptures, the more you have a deeper understanding of the word of God.
Steps To Spiritual Growth – Select a Theme Verse From The Bible
Read from the Bible and choose one verse that will be your theme for the entire year. You will realize that every year that you select a verse, you are memorizing the Bible slowly by slowly. You can claim these Bible promises when you pray or turn to them in situations when you might need some added encouragement.
Steps To Spiritual Growth – Start A Spiritual Growth Journal

Starting a spiritual growth journal does not mean that you are doing it for show off; rather it shows you how much change has occurred in your spiritual life. There might have been a time when you were zero spiritually, and you have now reached a point where you are a fifty percent. This is a wonderful improvement and could be recorded in a journal to motivate you to continue growing spiritually. Keeping a log will help you to adjust your habits where needed and see which areas you want God to change in your life.
Steps To Spiritual Growth – Have a Record of Your Answered Prayers
It should not go unnoticed when God answers your prayers. In addition to that, answered prayers should not hinder us from wanting God to do more in our lives. We should be motivated to pray even more when God answers our prayers because we are human beings and we need Him and His guidance every day. Consequently, having a record of answered prayers helps an individual in knowing more about how God works in miraculous ways and it also shows us how we have progressed in our spiritual walk.
Steps To Spiritual Growth – Make it a Habit of Reading the Whole Bible in a Year
There is a huge difference between reading the Bible and going through the Bible. Going through the Bible means that you are reading so that you finish the whole book, whereas reading the Bible entails getting a deeper meaning of the teachings. If reading the Bible is difficult for an individual, create a group with your friends and make it a habit of doing this act together. You can add fun to it by even having regular tests to see how much one has learned and hold each other accountable. It is not easy for one to lose track by doing this because at the end of the day, you will have to answer to your friends.
More Articles You May Like
Simple Bible Study Methods For Beginners
7 Engaging Printable Bible Games For Adults
Free Online Bible Studies For Women
8 Awe-Inspiring Christian Podcast For Women