Giving Thanks to God For Everything – 15 Inspiring Thanksgiving Bible Verses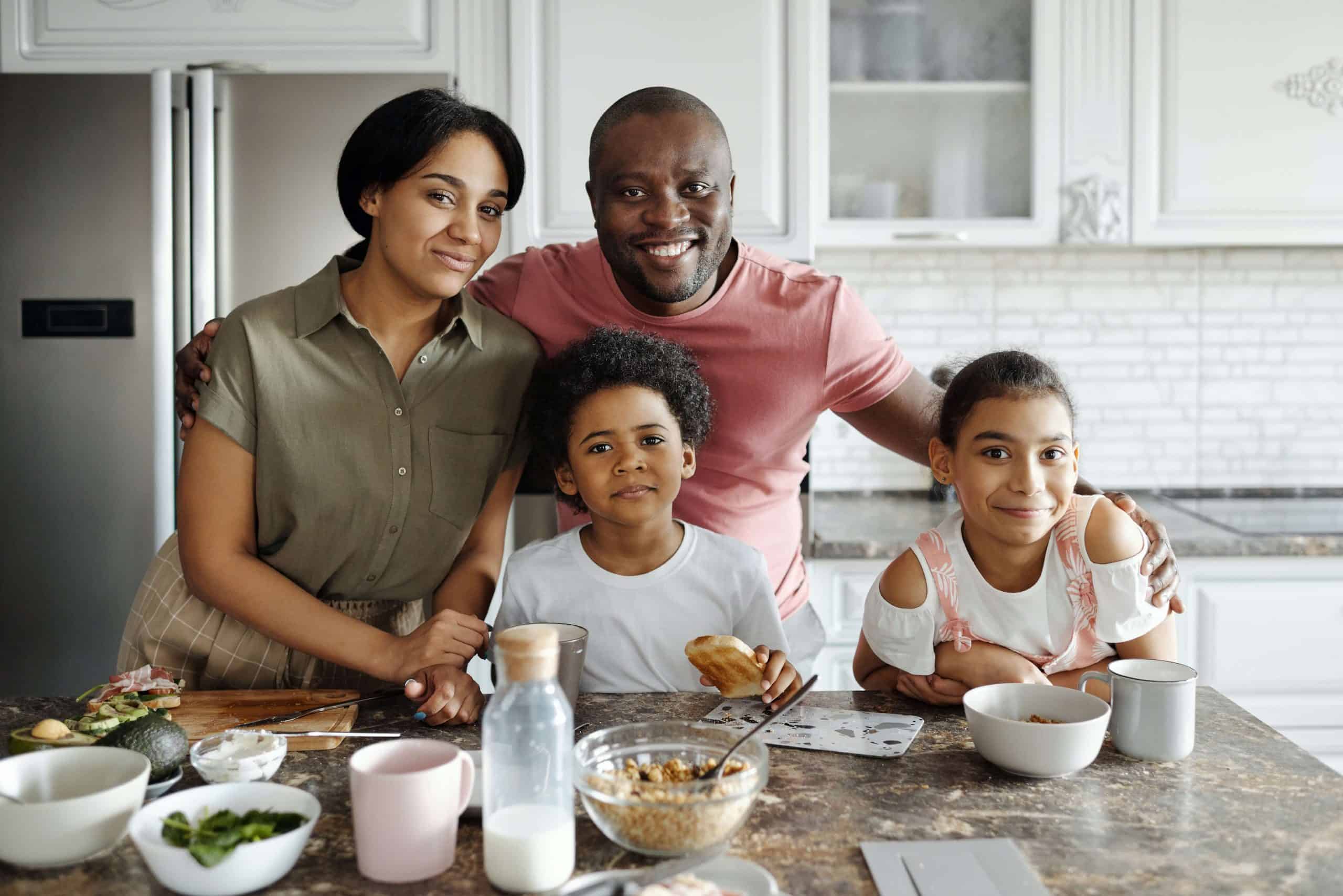 Thanksgiving is a special time of year for a lot of reasons. But one main reason is that it's the launch of the holiday season. Just about everyone knows that when the turkey dinner is over the shopping season begins.
During the month of November I especially like to reflect on thanksgiving Bible verses or bible verses about gratitude for inspiration. Thanksgiving is embedded with tradition for a lot of people. It can be very tough for some and very joyous for others. Many are dealing with grief and loss and the holiday is a reminder of who is not there to celebrate the family traditions that have long been a part of a family. For others it's a joyous time of new and old traditions, possibly new family members and love mixed with sharing. Either way there are some things you can do to make the holiday your own, remember the love of God and warmth of sharing in the season.
This post may contain affiliate links. You can read my full affiliate disclosure here.
Thanksgiving Bible Verse – Sharing the Love of Christ
People need the love of Christ more than ever during the holidays. If you are one of those that is struggling to get through the holiday let me share some ideas that may help your heart and family, as well as another person or family this season.
Sometimes the thing that we need the most is the thing we need to give away to someone else. Don't be timid to reach out to others this season. You never know who really needs the love and fellowship during this time of year. Thanksgiving is a great opportunity to do that because there is always someone hurting that needs a kind face or an act of love and kindness shown towards them.
Looking at some of the traditions of Thanksgiving brings back memories. People are usually in the kitchen cooking and laughing. There are children running around everywhere. The dad, who is the only one that cooks the turkey and slices it with his special knives. The mom and her sisters that make the best yams, greens, and cranberry sauce on the planet. Then there's the aunt that has the best dinner rolls and starts the holiday shopping with all the sales. But we can't forget the grandmother that has the best cornbread dressing and pies that everyone waited all year for.
Prayer of Thanksgiving Bible Verse
This Thanksgiving Day, let's take a moment to thank God for all He has done. The Bible verses below are a great reminder of what we have to be thankful for.
"O give thanks unto the Lord; for he is good: because his mercy endureth for ever." Psalm 118:1
"Continue in prayer, and watch in the same with thanksgiving;" Colossians 4:2
"Wherefore we receiving a kingdom which cannot be moved, let us have grace, whereby we may serve God acceptably with reverence and godly fear: For our God is a consuming fire." Hebrews 12:28-29
"O come, let us sing unto the Lord: let us make a joyful noise to the rock of our salvation. Let us come before his presence with thanksgiving, and make a joyful noise unto him with psalms. For the Lord is a great God, and a great King above all gods. In his hand are the deep places of the earth: the strength of the hills is his also. The sea is his, and he made it: and his hands formed the dry land. O come, let us worship and bow down: let us kneel before the Lord our maker." Psalm 95:1-6
"O give thanks unto the Lord; for he is good; for his mercy endureth for ever." 1 Chronicles 16:34
Happy Thanksgiving Bible Verse
As we reflect on our blessings this thanksgiving season, let us remember to give thanks for all of the amazing things God has done for us, including sending His only Son Jesus Christ to die on the cross so that we can have eternal life. Spend some time in prayer thanking God for all He has done. Happy Thanksgiving!
"Be careful for nothing; but in every thing by prayer and supplication with thanksgiving let your requests be made known unto God." Philippians 4:6
"Giving thanks always for all things unto God and the Father in the name of our Lord Jesus Christ;" Ephesians 5:20
"Every good gift and every perfect gift is from above, and cometh down from the Father of lights, with whom is no variableness, neither shadow of turning." James 1:17
"Enter into his gates with thanksgiving, and into his courts with praise: be thankful unto him, and bless his name." Psalm 100:4
"Praise ye the Lord. O give thanks unto the Lord; for he is good: for his mercy endureth for ever." Psalm 106:1
Thanksgiving Day Bible Verse
Thanksgiving Day is a time where we are thankful for what we have. It's also a day to be with family and friends. On Thanksgiving, I am most grateful for my health, the food being served at my table, and all of the people in my life who make me laugh when I need it most. What are you most thankful for on Thanksgiving?
"I will praise the Lord according to his righteousness: and will sing praise to the name of the Lord most high." Psalm 7:17
"I will praise thee, O Lord, with my whole heart; I will shew forth all thy marvellous works." Psalm 9:1
"I will give thee thanks in the great congregation: I will praise thee among much people." Psalm 35:18
"In every thing give thanks: for this is the will of God in Christ Jesus concerning you." 1 Thessalonians 5:18
"O give thanks unto the Lord, for he is good: for his mercy endureth for ever." Psalm 107:1
Thanksgiving Bible Verse Coloring Pages
With the busyness of everyday life, and the stress that seems to be everywhere, its easy to overlook the many good things in our lives! This Give Thanks to God Guided Gratitude Journal was prayerfully created to help you Grow in gratitude with thoughtful morning and evening activities to learn and flourish in Intentional Gratitude.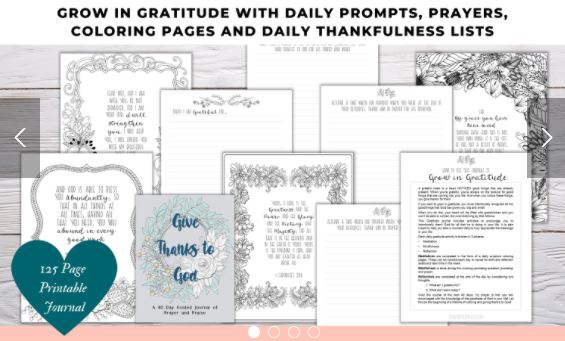 Giving Thanks to God For Everything
But what if these traditions have changed? That special family member passed this year in death, a move across country, expenses or other circumstances changes the way it looks? How can you remember the holiday with love when you or some of your family members hurt so bad from a loss that you can barely cook a can of soup? How can you share your faith when you feel faithless this year due to loss or another situation? Here are few ideas:
Start a new tradition
There is nothing that says you and your family can't start new traditions. Start a tradition of giving to someone in memory or honor of another person. Maybe start a new tradition that involves all the younger children that they can pass down as the years go by. Maybe new is what you need this year if you are in this place of angst over the holiday.
Invite a neighbor, church family or friend to dinner
Thanksgiving is great time to share that meal with a neighbor, friend, or church member. Maybe instead of cooking for just your family, why not cook the entire meal for someone else that can't. I remember a time I cooked the entire Thanksgiving meal for a friend and took it to her and her children because she had just come out of the hospital and was recovering in bed. Get together with family and think about who you could share a meal with. There may be a widow in the church that will be experiencing the first holiday alone. Ask God what you can do and see how He invites you to show love this year.
Serve at a shelter or other venue that is serving the less fortunate
Take time this holiday and serve others less fortunate. Ask around at the local shelters and see what you and your entire family could do this year for them. See what needs they have and be a blessing to them. Maybe your church is serving dinner to the community. Maybe you can cook, serve, or greet people during this time. Maybe you could make food or dessert baskets. Serving is a great way to make the holiday more meaningful.
Thanksgiving Bible Verses
Sharing the love of God this season is what's important. People remember what you do for them more than what you said to them. So, say it with sharing this year and let the love of Christ speak louder than anything.