I am a Caribbean "gal" who loves all food spicy!
Then I moved to Canada and almost immediately became turned off with the blandness of foods.
Like seriously, how can KFC Canada not sell BBQ and Spicy chicken?
A health diagnosis preempted my desire to go vegetarian. Sure enough I dropped meat instantly, like a bad habit.
The first few weeks were fine apart from being gaseous but perhaps that was simply just me. That's certainly one thing I never thought a vegetarian diet would do.
Then it happened.
Popeye's came to Calgary, and with all the hype surrounding the new entrant, your girl had to give it a try. Yes, it's everything they say; Popeye's Louisiana Chicken is the "bombdotcom".
Things got even more interesting. Weeks later with pressure from a new competitor, KFC Calgary launched guess what? Spicy Chicken!
Once again I just had to try it and of course became totally disappointed after tasting it. I questioned was this seriously what I gave up my progress for?  Yes I have been there, I know it can be challenging when you want to start eating healthier. You find it a struggle with taking that first step and in some cases struggle with sticking to it all.
I have been vegetarian since May 2017, with a few minor setbacks along the way, which I described above.
In Genesis 1: 29 God gave man the original diet. Genesis 1:29 in the New Living Translation version reads, " Then God said, "Look! I have given you every seed bearing plant throughout the earth and all the fruit trees for your food."
After the account of the Flood, God presented the option for man to eat meat, you can read more on this in Genesis 9:1-4
Bible studies will show that the lifespan of man started to decrease, thereafter. Methuselah lived to 969 years and Sarah lived to merely 127 years.
Daniel and his friends refused to eat from the Kings table. They instead ate vegetables and water. When compared to their colleagues they proved to be fatter and wiser.
While I am not saying there is anything wrong with eating meat. I truly believe that our creator, the designer behind the human body knew what he was doing when he laid out the original diet as the manual for us to follow.
Research supports the fact that a plant based diet lowers the risk of certain diseases and in some cases prevents them.
A vegetarian lifestyle is something that you can totally do. Today, I am sharing my best tips and busting some myths regarding being vegetarian.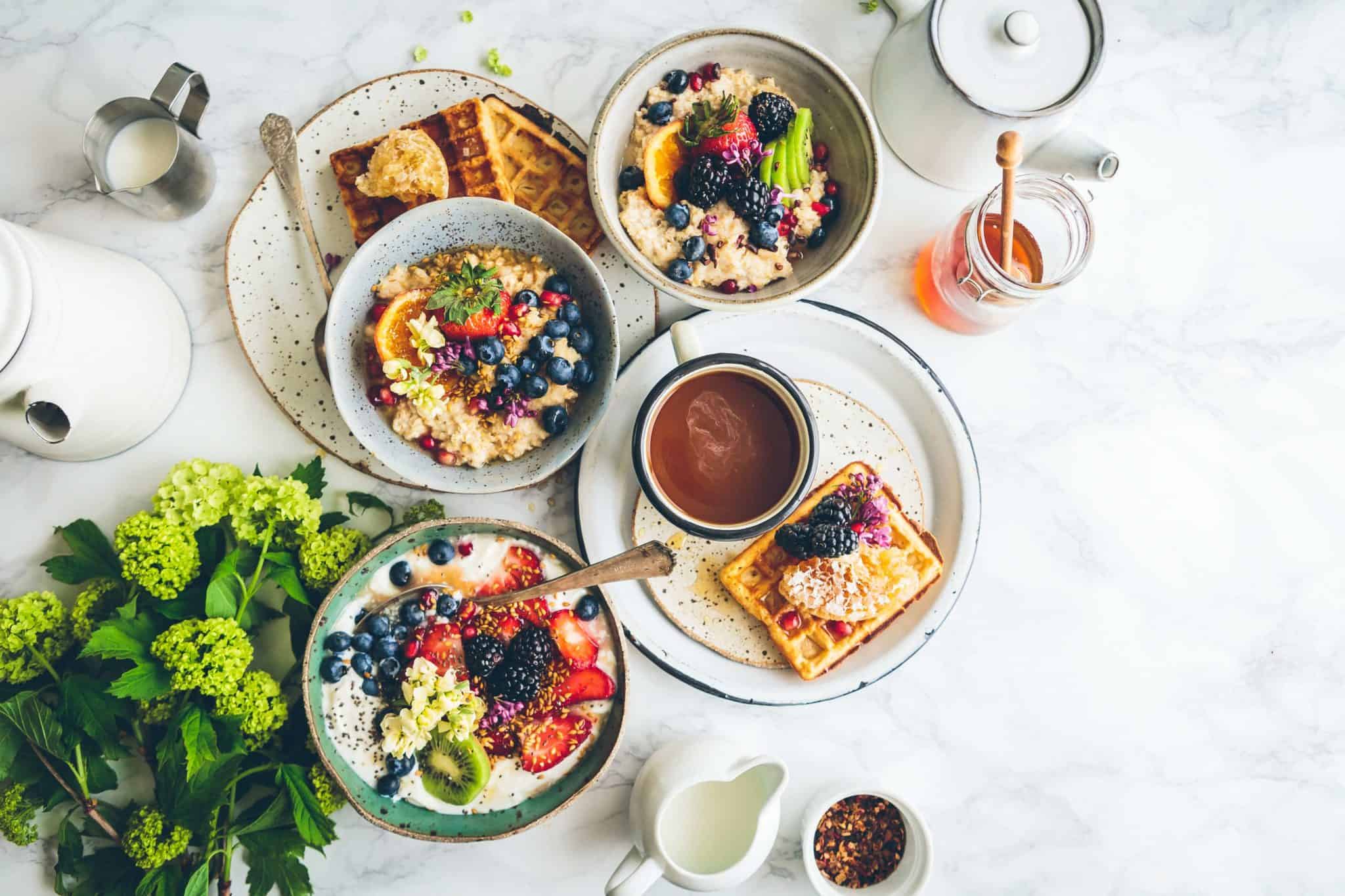 Benefits And How To Take The Plunge
Going vegetarian has benefits. My energy levels have noticeably increased and I have even lost some weight.
So, how does one go vegetarian? You can go cold turkey as I did. I figured it was something I wanted to do, so why delay? Or you can gradually reduce meat in your diet. You could stick to eating less fatty meats such as chicken and fish over other meats such as beef and pork. You could do this until you have totally removed meat from your diet. This allows you to gradually ease yourself into a new lifestyle. Allowing you to find and perfect vegetarian recipes that will eventually replace those food options you are giving up. For others, eating vegetarian one day a week is a good way to test the waters, this for most is usually referred to as Meatless Mondays.
Related: How To Balance Family, A Full-Time Job And Blogging
One mistake persons make including myself, is to jump head on into becoming vegetarian and not having a plan. So you decide to take the plunge but what are you now going to eat for breakfast, lunch and dinner? It's a good idea to think about what you normally eat throughout the course of the day. Identify what alternatives you can replace those with and what items you now need to include as part of your weekly grocery trip. You may also want to consider taking a few vegetarian cooking classes to equip you with ideas and skills to complement your new lifestyle.
You Can Still Have A Social Life
Once I switched my diet, I quickly realized the options for eating out got way smaller. Not a problem for me as I saved more money with not eating out. Most restaurants usually have at least one vegetarian option , for most this is usually a burger. Before you hit the streets with your friends, check out the menu for the restaurant to see if they have any food options that may work for you.
Chinese restaurants are usually a sure bet as they have Tofu available as an option. Some restaurants are willing to slightly modify a selection for you, just speak to your server.  Or you can try out local vegetarian / vegan restaurants in your town. When all else fails, there is always pizza!
The One Thing I Never Thought A Vegetarian Diet Would Do Click To Tweet
What To Cook
Perhaps, I should let you in on a little secret, this isn't my first rodeo. This is my second time going vegetarian, the difference, I don't have my mom at home to prepare meals for me. So, this time around it has been a mixture of trial and error and just testing the waters. The key here, especially if you are new is to plan ahead. Planning ahead prevents you from reaching for options which may be the easiest but not necessarily the best choice.
Six Tips On Becoming Vegetarian Click To Tweet
When it come to vegetarian meals, the possibilities are endless. You are limited only by your creativity.There are vegetarian meats, sausages and breakfast strips that you can incorporate. You can even cook up some sweet and sour or ginger tofu. Even for special occasions, there are options such as Tofurkey , you won't feel like you are missing out. I have my opinions on processed vegetarian meat options, but I will save them for another post.
In deciding to go vegetarian, my husband was concerned about where our protein sources would come from. At the onset, processed vegetarian meats were our meal of choice as we couldn't get over not having "meat" on our plate. Another area where we struggled was that we didn't know how to cook vegetarian so once again, processed vegetarian meats became our solution. I believe that these vegetarian meats should supplement your diet not be your diet. But, guess what my friends, legumes, seeds, grains and nuts are all protein sources. Becoming vegetarian, you quickly realize that beans do become your best friend, as they are pretty versatile.

Accountability
While its not absolutely necessary, it helps to have an accountability partner to keep you on track with your new lifestyle and support you on days when you feel like throwing in the towels.
Maintaining a Balance
Its essential that you eat a wide variety of foods to ensure that you are providing your body with the nutrients that it needs. The following chart produced by the USDA 2015-2020 Dietary Guidelines gives an idea of a recommended food diet for vegetarians. The more restrictive your diet, the more you need to pay attention to what you eat.The following article highlights a few of the nutrient sources that you should pay attention to.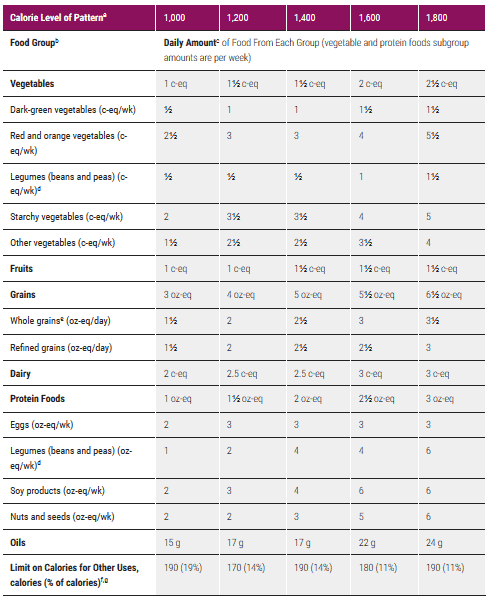 Where To Find Recipes
In the beginning, you will need to do a lot of research to find recipes to support your new lifestyle. Pinterest is a great source for recipes, in fact you can follow my healthy living board for recipe ideas. You can also purchase vegetarian cookbooks and or follow vegetarian / vegan bloggers.
Here is a roundup of some awesome vegetarian/ vegan bloggers that you want to check out:
A Biblical health & wholeness blogger that shares plant based christian and wholistic tips.
Shares healthy lifestyle tips and recipes.
A resource for natural cooking and vegetarian recipes.
Creates simple delicious recipes that require 10 ingredients or less, one bowl and 30 minutes or less to prepare.
Shares vegetarian recipes and content on transitioning to a vegetarian lifestyle.
What are some of your favorite vegetarian / vegan recipes? Let us know in the comments below.
Loved this post? Why not pin it for later?