10 Romantic Valentines Day Bible Verses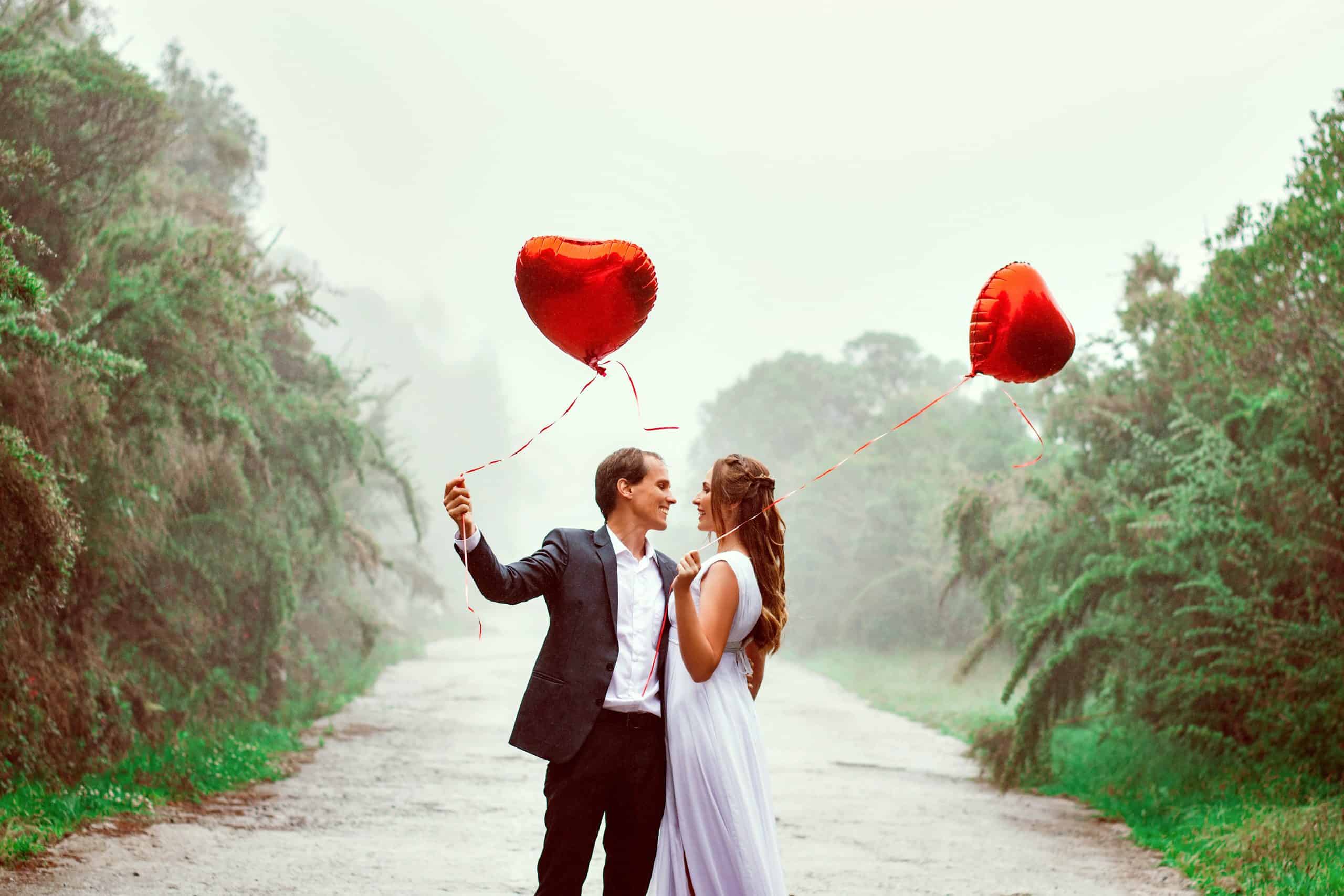 Valentine's Day is just around the corner and whether you are celebrating with a loved one or spending time alone, these valentines Bible verses will encourage you. May your heart be filled with love and joy on this special day!
Valentine's Day is a special day to celebrate love. Whether you are single or in a relationship, there is no reason not to feel loved on this day. Check out some of these valentines day Bible verses that will remind you how loved you are by God. They are also perfect for adding to a card to spread the love of valentines day.
This post may contain affiliate links. You can read my full affiliate disclosure here.
Valentines Day Bible Verses
Valentine's Day is a special day to celebrate the love you feel for your partner and those closest to you. But don't forget to acknowledge the one who gives love endlessly: God! Whether you're single, dating or married, celebrating Valentine's with Bible verses can help focus your heart on Jesus and His unconditional love.
Plus they are perfect for expressing your feelings especially if you struggle with what to say. Looking for some juicy valentines day lyrics, be sure to check out the book Song of Solomon, you are sure to find words to express your love for your significant other.
Here are some of our favorite Valentines day Bible verses that are perfect for adding to a card or love note this valentines day. All verses are from the New King James Version, you can use a website like Bible Gateway to look up these verses in a different translation.
Song of Solomon 1:2
"Let him kiss me with the kisses of his mouth— For your love is better than wine." Song of Solomon 1:2 NKJV
Song of Solomon 4:10-11
"How fair is your love, My sister, my spouse! How much better than wine is your love, And the scent of your perfumes Than all spices! Your lips, O my spouse, Drip as the honeycomb; Honey and milk are under your tongue; And the fragrance of your garments Is like the fragrance of Lebanon." Song of Solomon 4:10-11 NKJV
Song of Solomon 8:6,7
"Set me as a seal upon your heart, As a seal upon your arm; For love is as strong as death,
Jealousy as cruel as the grave; Its flames are flames of fire, A most vehement flame. Many waters cannot quench love, Nor can the floods drown it. If a man would give for love All the wealth of his house, It would be utterly despised." Song of Solomon 8:6,7 NKJV
Romans 12:9
"Let love be without hypocrisy. Abhor what is evil. Cling to what is good." Romans 12:9 NKJV
1 Corinthians 13: 13
"And now abide faith, hope, love, these three; but the greatest of these is love." 1 Corinthians 13:13 NJKV
1 Corinthians 16: 14
"Let all that you do be done with love." 1 Corinthians 16:14 NJKV
1 John 4:12
"No one has seen God at any time. If we love one another, God abides in us, and His love has been perfected in us." 1 John 4:12 NKJV
1 John 3:18
"My little children, let us not love in word or in tongue, but in deed and in truth." 1 John 3:18 NKJV
Ecclesiastes 4:9-10
"Two are better than one, Because they have a good reward for their labor. For if they fall, one will lift up his companion. But woe to him who is alone when he falls, For he has no one to help him up." Ecclesiastes 4:9-10 NKJV
Proverbs 31:10
"Who can find a virtuous wife? For her worth is far above rubies." Proverbs 31:10 NKJV
Bible Verses For Valentines Day
Are you looking for the perfect words to express your love on Valentine's Day? Look no further than God's Word! Scripture offers us incredible wisdom and guidance that applies to all of life, including romantic relationships. Here are some encouraging Bible verses to share with a special someone this Valentine's Day – they may just be what your loved one needs to hear!
Valentines Day is a special holiday that celebrates love and friendship. It's the perfect time to show your loved ones how much you care with a heartfelt message, thoughtful gift, or simply spending quality time together.
One of the greatest gifts we can give each other during this holiday season is words from God's holy word – Bible verses for Valentines Day! Let His words inspire you to share encouraging messages of joy and faith this Valentine's Day that will fill your loved one's heart with love and peace.
Valentine's Day is a day to celebrate love. Whether you are in a relationship or not, it's a nice reminder to appreciate all the love in your life. My hope is that these Bible verses will remind you of God's great love for you and give you hope for the future.
Additional Articles You May Like