13 Inspirational Bible Verses About Grace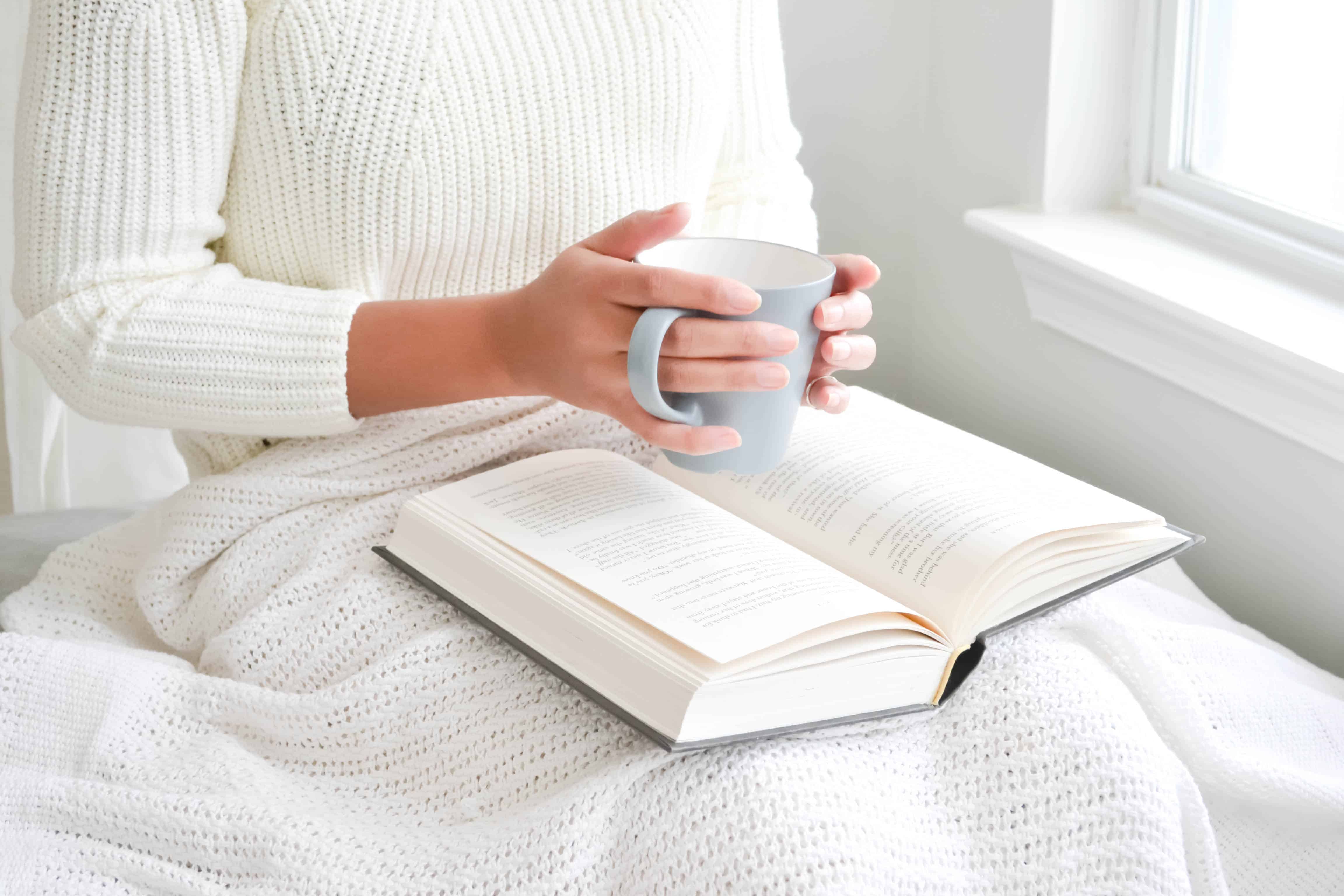 LEARN WHAT IS GOD'S GRACE AND FIND BIBLE VERSES ABOUT GRACE
What is God's grace?  For someone who is not a Christian, that's a big question.  The truth is, for someone that is a Christian… that's a BIG question!
Everyone throws around the word grace.  Kind of like how we throw around the word love, or hope, or blessed.  But do we actually know what it means?
The reality is this: Grace is at the very heart of the gospel.  That's a really big deal, and that's why it's so important that we are understanding the grace of God.
As Christians, we need to ask ourselves: What does it mean to have grace?
And when our non-Christian friends ask us what the grace of God can do, we need to be prepared to give an answer.  That answer is the reason for our hope.  The Bible tells us this: "but in your hearts honor Christ the Lord as holy, always being prepared to make a defense to anyone who asks you for a reason for the hope that is in you; yet do it with gentleness and respect." – 1st Peter 3:15, ESV.
God's grace and mercy is huge, and it's difficult for a normal, average person like myself to understand.  Perhaps you feel the same way.
Let's start to understand and define God's grace and then deep dive into some Bible verses about grace.
This post may contain affiliate links. You can read my full affiliate disclosure here.
What Is God's Grace

The Hebrew word for grace is "gras."  According to this article from ancient-hebrew.org, the word 'gras' is shown to mean "precious, beauty, a camp of protection."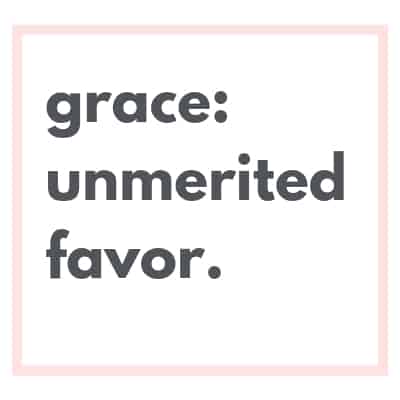 The definition of biblical grace is essentially God's favor granted to the unworthy.  This grace is freely given to us, in the form of salvation.  As sinners, it's not something we deserve…. But God gives us grace anyway.  Grace is unmerited favor (unmerited definition: not deserved).
I have to take a moment to be honest, here.  There was a time in my life, where I didn't really grasp the scope of God's grace.  I thought that I was a decent person, and that I wasn't in need of much help.  But then… I had kids.
And I soon realized (pretty much instantly) that the world was bigger than I thought.  My sin reached deeper than I thought, and I knew I was in desperate need of the grace of God.  I needed that unmerited favor.
What's the difference – Grace vs. Mercy

People often ask what is God's grace, and they will wonder at the same time, what is God's mercy?
Grace and mercy confuse people, and we then wonder what the difference is for grace vs. mercy. We've already defined grace, so let's look at mercy.
Mercy is the act of showing forgiveness or compassion to someone, despite having power to punish that person.
So, while grace and mercy are both beautiful concepts, they are different.
Understanding the Grace of God

To fully understand the grace of God, we really need to first understand why we need God's grace. For all have sinned and come short of the glory of God (Roman 3:23). This implies that we are all sinners, and if we are all sinners, the Bible also tells us that the wages of sin is death (Romans 6:23).  Hence, the penalty for our sin is death. There is hope though, as even though we don't deserve it God offered his son as a sacrifice that through him we may have life (John 3:16).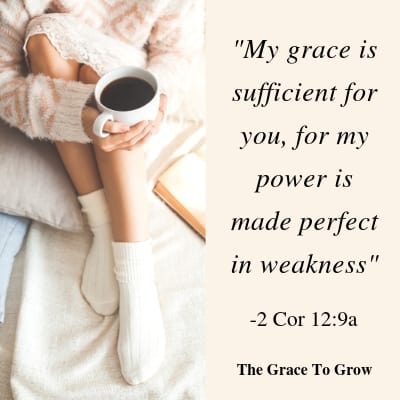 Like I said above, I didn't always see the full need for God's grace. What I didn't realize at the time, was that I was living my life for myself.  In a way, I had become my own God.  I was seeking success, pleasure, comfort and ease.  And the embarrassing thing is… at that time, I thought I could achieve any of those things by my own power.
God has a way of keeping us humble, though, and for me, it was becoming a mother.  I had prepared for that baby in every way possible.  I thought I knew exactly how to care for him, keep him healthy, and be a super-mom.
The reality, though, was a bit crushing for me as a young mom.  My child was always sick.  I couldn't produce enough breast milk to feed him because of an undiagnosed thyroid condition.  He was allergic to nearly every formula.
I was brought low.  My sister-in-law had a baby at the same time.  She had an abundance of breast milk, and she would pump after every time she fed her baby, and she would deliver bottles to us so that I could feed my son.  I would then take that begged and borrowed breast milk and feed it to my son with the help of a tube.
I could cry right now just thinking about those days.  It became glaringly apparent that I was not the God of my own universe, and ultimately, I had no control.
Unmerited Grace

My sister-in-law was a perfect picture of grace for me at that time.  I didn't deserve her help, and I had no way to repay her for the amazing gift she had given me… but she gave that gift anyway.
I can see now that God blessed me through that struggle.  He opened my eyes to the fact that I didn't have it all together, and that I was a desperate sinner for ever thinking that I did.
The good news is this:
"But God, being rich in mercy, because of the great love with which he loved us, even when we were dead in our trespasses, made us alive together with Christ- by grace you have been saved- and raised up with him and seated us with him in the heavenly places in Christ Jesus, so that in the coming ages he might show the immeasurable riches of his grace in kindness toward us in Christ Jesus." – Ephesians 2:4-7  ESV.
While we were dead in our trespasses (yes- me and you!), Christ died for us.  By grace we have been saved.
So, what does it mean to have grace through Christ? Unmerited favor.
Bible Verses About Grace
If you are looking to deep dive into the topic of grace, I have included some additional verses on grace for further study. The following scriptures on grace have all been taken from the King James Version.
"But by the grace of God I am what I am: and his grace which was bestowed upon me was not in vain; but I laboured more abundantly than they all: yet not I, but the grace of God which was with me." 1 Corinthians 15:10

" For by grace are ye saved through faith; and that not of yourselves: it is the gift of God: Not of works, lest any man should boast." Ephesians 2:8-9


"Let us therefore come boldly unto the throne of grace, that we may obtain mercy, and find grace to help in time of need." Hebrews 4:16

"For sin shall not have dominion over you: for ye are not under the law, but under grace." Romans 6:14

"But he giveth more grace. Wherefore he saith, God resisteth the proud, but giveth grace unto the humble." James 4:6

" And of his fulness have all we received, and grace for grace." John 1:16
Grace Verses In the Bible
"Who hath saved us, and called us with an holy calling, not according to our works, but according to his own purpose and grace, which was given us in Christ Jesus before the world began" 2 Timothy 1:9
"Therefore, as ye abound in every thing, in faith, and utterance, and knowledge, and in all diligence, and in your love to us, see that ye abound in this grace also." 2 Corinthians 8:7
"But unto every one of us is given grace according to the measure of the gift of Christ." Ephesians 4:7
"And the Word was made flesh, and dwelt among us, (and we beheld his glory, the glory as of the only begotten of the Father,) full of grace and truth." John 1:14
Bible Verses About God's Grace
"But grow in grace, and in the knowledge of our Lord and Saviour Jesus Christ. To him be glory both now and for ever. Amen." 2 Peter 3:18

"But we believe that through the grace of the Lord Jesus Christ we shall be saved, even as they." Acts 15:11

" For God so loved the world, that he gave his only begotten Son, that whosoever believeth in him should not perish, but have everlasting life."
What The Grace of God Can Do

The grace of God can do so much.  The grace of God has completely turned my life upside down, and it can do the same for you.
One of my favorite passages in the Bible comes from 2nd Corinthians 12:9 ESV. It says, "But he said to me, "My grace is sufficient for you, for my power is made perfect in weakness." Therefore, I will boast all the more gladly of my weaknesses, so that the power of Christ may rest upon me."
I remember posting this scripture to my Instagram with a photo of my 3, sweet kids.  It was after a particularly exhausting day.  It was one of those days where I was reminded of my weakness, but comforted by the fact that God's glory and grace was at work.
Our weaknesses display God's power.  And that's kind of the point. We need to live lives that glorify God and put his grace on display.
Another verse that speaks to grace displaying God's glory is John 1:14 ESV: "And the word became flesh and dwelt among us, and we have seen his glory, glory as the only son from the Father, full of grace and truth."
No gift from God can be apart from his glory.
Living a Life of Grace

To know how we should go about living a life of grace (a life that reflects God's grace), we need to go again to scripture.
"But by the grace of God, I am what I am, and his grace toward me was not in vain.  On the contrary, I worked harder that any of them, though it was not I, but the grace of God that is with me." – 1st Corinthians 15:10 ESV.
Living a life of grace means that we live with an understanding of what Christ has done for us.  We don't just slip vacantly into the lovely thought that his grace covers all.
This is where we need to dig in, and be intentional.  This is where we need to get our priorities in order.  This is where our prayer life and missional mindset need to kick into high gear.
If we've answered the question "What is God's grace?", and if we have an understanding of God's grace, then we need to follow Paul's example in the passage above.
We need to ensure that we did not receive his grace in vain.  By the grace of God, we need to work at our faith.
So how can we live a life of grace?
Share what God has done for you
Become aware of God in your every day. Seek him out in every moment and circumstance. See his hand at work in your life.
In thankfulness for his grace, live a life of obedience and joy
Step out in faith.
Extend grace to the people around you. Show them unmerited favor.  Love like Christ loved you.
If you enjoyed or resonated with this post, you might enjoy these related articles from Cecily at The Grace To Grow:
How To Get Your Priorities Straight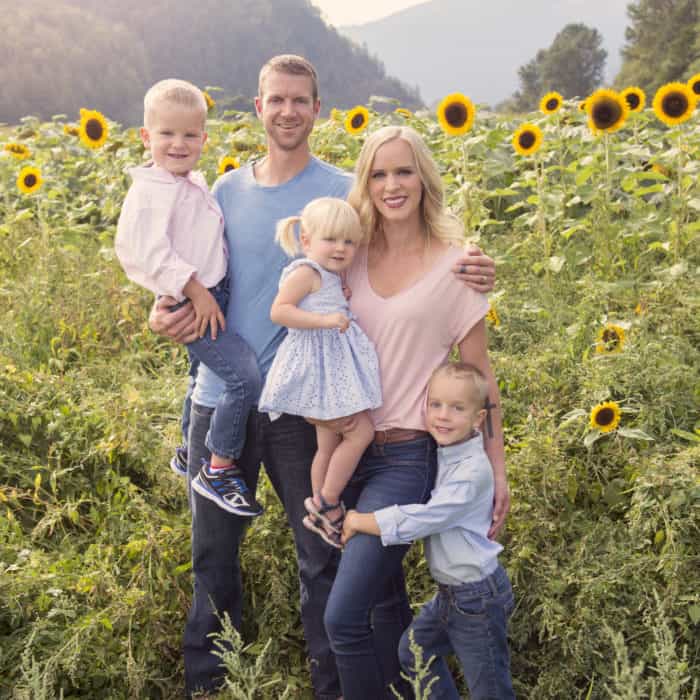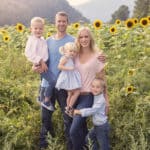 Cecily | The Grace to Grow
The Grace To Grow blog is written by Cecily. Cecily is passionate about what Christ has done in her life, and wants to be part of growing a community of women that can kick fear to the curb in a heartfelt pursuit of the Lord.
Cecily helps women to understand their purpose, live with intention, and to structure their lives to get the most out of their days.  At The Grace To Grow, Cecily's goal is to help women grow in faith, health, joy, and grace.
Cecily is a homeschooling mom of 3, wife to a teacher, worship leader, a business owner, and homesteader.  Her days are always varied, always full, and it it's a really good day… it ends with tacos.