Did Hallmark Get It Wrong? What Is True Love According To The Bible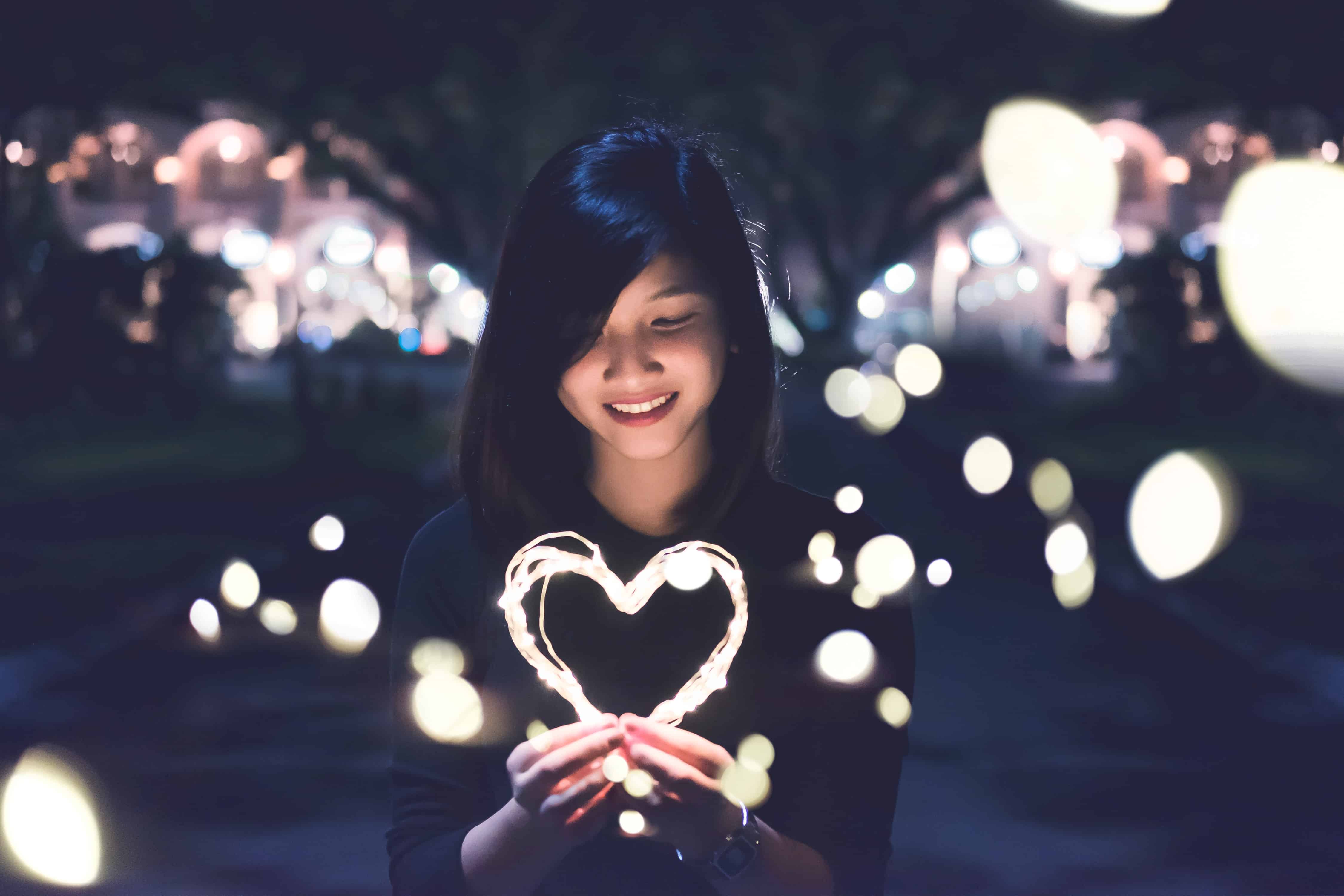 LEARN WHAT IS TRUE LOVE ACCORDING TO THE BIBLE ALONG WITH BIBLE VERSES ON TRUE LOVE
Want to know the formula for true love? Grab a note book and pen because according to Hallmark movies here is what you need:
A job that you excel at …..check
Date someone that is completely wrong for you……..check, I think we have all been here.
Live in the Big City but from a small town …….check
Participate in some big gesture such as fundraising for your small town library……work in progress
Got these covered and you are well on your way to finding true love in the process, at least according to Hallmark. Here is the thing, real life doesn't quite work like this. You don't just waltz into a supermarket and find love at first sight amidst the produce aisle. There is way more to true love than what these Hallmark movies portray. So, what is true love you may ask? Let us turn to the word of God to discover what is true love according to the Bible, scriptures about love, characteristics of true love and what as Christians we should be looking for in a relationship.
What Does The Bible Say About Love?
In order to really paint a picture of what is true love according to the Bible, I think its important that we first make our way back to the Garden of Eden. In Genesis chapter 1-3, we learn of the creation story. God beamed at his creation and was extremely proud. His one request to man, they could eat from any of the trees in the garden of Eden except the tree of knowledge of good and evil. Sadly, man was tempted and he yielded to temptation.
How painful this must have been for the creator to look at his creation and watch them fall? As a result of their decision, they would have to pay the ultimate consequence of sin which is death. This love story doesn't just end here though, as there is hope. God sacrificed his only son, a royal Prince might I add. Jesus without protest took off his kingly robe and offered himself as a sacrifice for us. He left his heavenly estate to endure a life of suffering and pain that through him we may have eternal life and life more abundantly.
That's the kind of love I want, someone who without flinching would be willing to lay his life down for me. Someone who wasn't afraid of making sacrifices. For many of us, while its good to find earthly love we are chasing after the wrong guy. That attractive quarterback who doesn't even know that we exist. The guy that truly matters isn't cool enough and is being pushed to the side. The guy that gave his all for you is just a sidekick. Jesus popped the question a long time ago and is patiently waiting to see whether you will notice him and accept him into your heart.
The question now is, what are you going to do about it?
Characteristics of True Love In The Bible

When asked, "what is love", you will likely hear the definition that love is a feeling that you feel when you feel a feeling that you have never felt before. I think there is way more to love than this, in fact people tend to confuse infatuation with love. Most importantly, love definitely ain't sex. So, if someone tells you that you should have sex with them to prove your love, run in the opposite direction, this ain't love. True love comes from God. What is love according to the Bible? Here is the Biblical definition of romantic love:
"Love is patient and kind. Love is not jealous or boastful or proud  or rude. It does not demand its own way. It is not irritable, and it keeps no record of being wronged.  It does not rejoice about injustice but rejoices whenever the truth wins out. Love never gives up, never loses faith, is always hopeful, and endures through every circumstance."
Bible Verses About True Love

What does the Bible say about love and relationships?  True love comes from God. Here are some additional Bible verses about true love that can not only help you identify the qualities of genuine love but also change the way you express love. These were all taken from the New Living Translation and highlight characteristics of true love in the Bible.
"Place me like a seal over your heart, like a seal on your arm. For love is as strong as death, its jealousy as enduring as the grave. Love flashes like fire, the brightest kind of flame. Many waters cannot quench love, nor can rivers drown it. If a man tried to buy lovewith all his wealth, his offer would be utterly scorned."

"And do everything with love."

"And he has given us this command: Those who love God must also love their fellow believers."

"For husbands, this means love your wives, just as Christ loved the church. He gave up his life for her."

"Jesus replied, "You must love the Lord your God with all your heart, all your soul, and all your mind.This is the first and greatest commandment. A second is equally important: Love your neighbor as yourself."
Scriptures About Love
"So now I am giving you a new commandment: Love each other. Just as I have loved you, you should love each other.Your love for one another will prove to the world that you are my disciples."

 "Don't just pretend to love others. Really love them. Hate what is wrong. Hold tightly to what is good. Love each other with genuine affection, and take delight in honoring each other."

"For this is how God loved the world: He gave his one and only Son, so that everyone who believes in him will not perish but have eternal life."

"Dear friends, let us continue to love one another, for love comes from God. Anyone who loves is a child of God and knows God."

"Dear friends, since God loved us that much, we surely ought to love each other."
Verses On Love
"We love each other because he loved us first."

"For the mountains may moveand the hills disappear, but even then my faithful love for you will remain. My covenant of blessing will never be broken,"says the Lord, who has mercy on you."

"See how very much our Father loves us, for he calls us his children, and that is what we are! But the people who belong to this world don't recognize that we are God's children because they don't know him."
Scriptures In The Bible About Love
The following scriptures about love from all been taken from the King James Version.
"What therefore God hath joined together, let not man put asunder." Mark 10:9

"It was but a little that I passed from them, but I found him whom my soul loveth: I held him, and would not let him go, until I had brought him into my mother's house, and into the chamber of her that conceived me." Song of Solomon 3:4

"This is my commandment, That ye love one another, as I have loved you." John 15:12

"Therefore shall a man leave his father and his mother, and shall cleave unto his wife: and they shall be one flesh." Genesis 2:24
Bible Verses About God's Unconditional Love
What would you do if you had all the money in the world? For me, I would perhaps invest it in real estate and spend a lot of time traveling. I wouldn't for a second think about giving up that privilege.
Well, not so long ago, God created a perfect world. He also created man giving them the freedom of choice. During their time in the Garden of Eden which you can read more about in Genesis chapters 1-3, man yielded to temptation. The ultimate penalty for sin is death.
Instead of leaving us to our fate however, God sent his only son to die for us. Jesus took off his kingly robe and offered up himself as the sacrificial lamb for us. He sacrificed himself that through him we may have eternal life. It couldn't have been easy to leave what we term the "good life" to live a life of suffering and pain. Jesus loved you enough to pay the price and sacrifice himself for you.
For even more reminders of God's perfect love, check out the following Bible verses about God's love.
" For God so loved the world, that he gave his only begotten Son, that whosoever believeth in him should not perish, but have everlasting life." John 3:16 KJV
"For scarcely for a righteous man will one die: yet peradventure for a good man some would even dare to die. But God commendeth his love toward us, in that, while we were yet sinners, Christ died for us." Romans 5:7-8 KJV

"The Lord is not slack concerning his promise, as some men count slackness; but is longsuffering to us-ward, not willing that any should perish, but that all should come to repentance." 2 Peter 3:9 KJV

"For as the heaven is high above the earth, so great is his mercy toward them that fear him. As far as the east is from the west, so far hath he removed our transgressions from us." Psalms 103:11-12 KJV

"For we have not an high priest which cannot be touched with the feeling of our infirmities; but was in all points tempted like as we are, yet without sin.Let us therefore come boldly unto the throne of grace, that we may obtain mercy, and find grace to help in time of need." Hebrews 4:15-16 KJV

"The Lord is merciful and gracious, slow to anger, and plenteous in mercy. He will not always chide: neither will he keep his anger for ever. He hath not dealt with us after our sins; nor rewarded us according to our iniquities. For as the heaven is high above the earth, so great is his mercy toward them that fear him." Psalms 103:8-11 KJV

 "For by grace are ye saved through faith; and that not of yourselves: it is the gift of God." Ephesians 2:8 KJV

"Behold, what manner of love the Father hath bestowed upon us, that we should be called the sons of God: therefore the world knoweth us not, because it knew him not." 1 John 3:1 KJV
" Who shall separate us from the love of Christ? shall tribulation, or distress, or persecution, or famine, or nakedness, or peril, or sword?" Romans 8:35 KJV
"But after that the kindness and love of God our Saviour toward man appeared, 5 Not by works of righteousness which we have done, but according to his mercy he saved us, by the washing of regeneration, and renewing of the Holy Ghost." Titus 3:4-5 KJV

"In this was manifested the love of God toward us, because that God sent his only begotten Son into the world, that we might live through him. Herein is love, not that we loved God, but that he loved us, and sent his Son to be the propitiation for our sins." 1 John 4:9-10KJV
Christian Books About Love
This is not my first time reading a book written by author Lincee Ray. You can check out, "Why I Hate Green Beans" which dives more into finding your identity in Christ. While I love her humor and the down to earth manner of her writing style I didn't quite feel like the books content fully delivered.
The book "It's a Love Story" is filled with lots of short stories from the authors life. Stories of romance, her first kiss, she even speaks about her love of movies, music, dancing etc. Thanks to Uncle Waltz Disney we have developed a love for love movies. These love stories often play a big part in our own love stories as well, whether for better or worse.
Through the personal stories that she shares, it helps to paint the picture of the many different ways we love. From something as serious as loving the guy sitting next to you in French class to something as simple as having a love for Starbucks Hot Chocolate. These different loves in our life are often conditional. I love you because of what you can do for me or because it's required because we are family after all. There is someone who loves without conditions even to the point of death. The author ends off the book reminding us that there is one who loves us deeply no questions asked. It's a Love Story by Lincee Ray is a fun lighthearted read about different loves and the one that truly matters, God's unfailing love.
What To Look For In A Christian Relationship
When it comes to love and relationships, here are a few helpful tips to guide your decisions:
Build A Friendship First – Before diving into a relationship, spend some time getting to know the person just as friends. This can save you some heartache and in the process you may just realize that you are both better as friends without getting the heart involved.
Be authentic – Don't try to be somebody that you are not. Faking who you really are is not only a lot of work but it will only get you so far. Don't you want him to fall in love with who you really are instead of the fake version that you are trying to portray?
Bond over Activities – Participate in a a variety of activities together. This will help you to see the individual in different situations where you can gauge their reactions. You will be surprised at what you can uncover about a person when they are under pressure. As you do activities together you also build a bond and you grow closer together as a couple. Here are some unique date night ideas on a budget to try.
Quest for love – Don't over consume yourself with trying to find love. Instead, embrace your season of singleness and in doing what you love. If God desires marriage for you, don't worry it will happen.  After all Sarah had a child in her old age so surely your love life ain't too hard for God. Here are some ideas on how you can embrace your singleness as well as some christian books for young adults to read.
Make God Your Priority – As you search for love, make God your number one priority and ask him to guide your decisions. At the same time, look for someone that has a solid relationship with Christ and the same values as yourself.
My hope is that you will walk away with a new perspective on what is true love in the Bible.
I would love to hear from you, what are your favorite scriptures on love?
Hi there! I'm Shanique, the founder of Rock Solid Faith. I am a multi-passionate millennial and Women's Ministry leader who loves helping others learn to study the Bible. On the blog, you'll find helpful Bible study tips to help you develop a deeper intimacy with God, and fall in love with God's Words.