How to Embrace Your Identity In Christ & Not The Approval of Others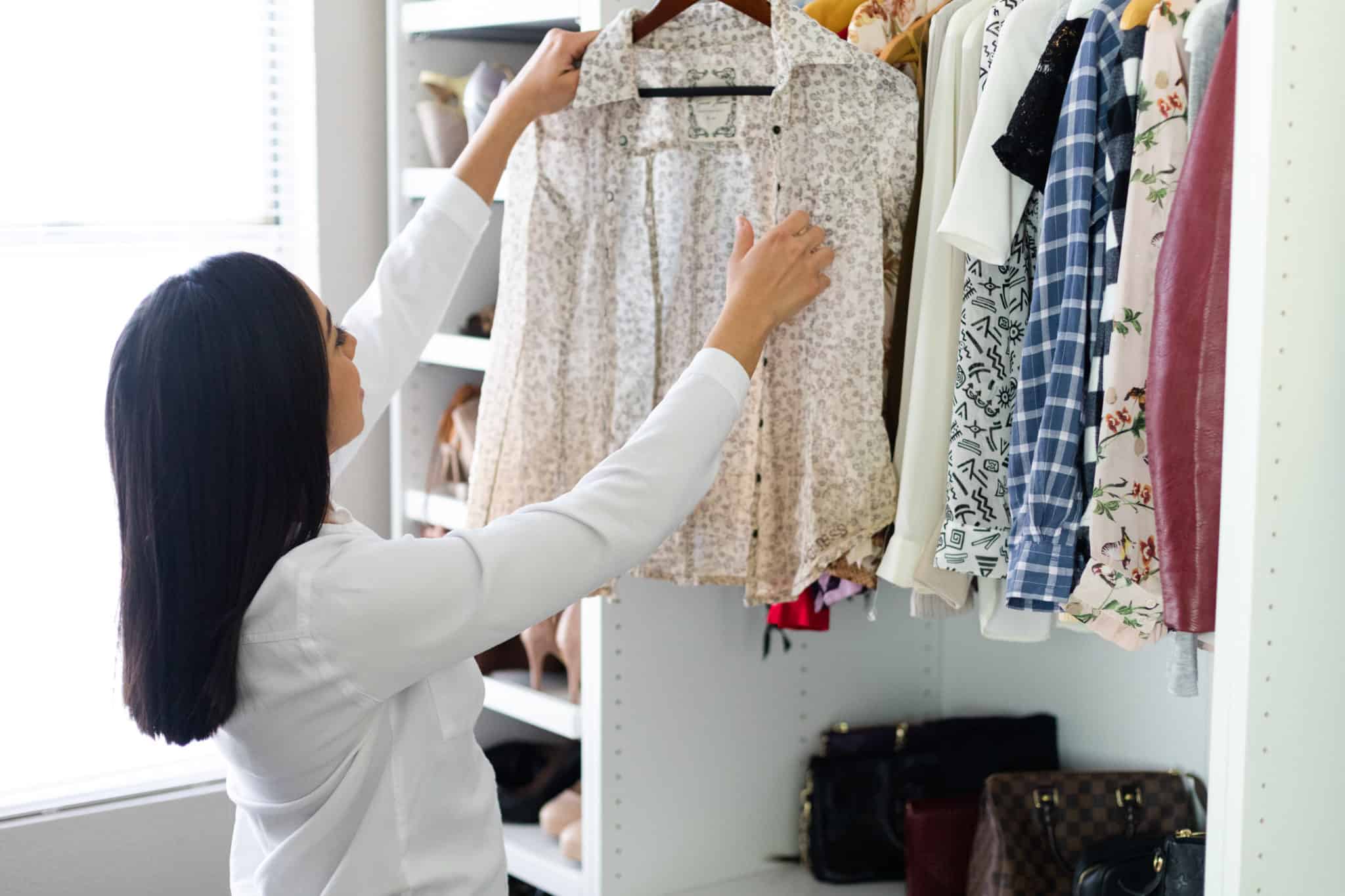 Let's get real for a moment.
What would your life look like if you truly believed you were royalty? Believed your identity in Christ?
Back in the day, I was a slim chick. I am sure lots of girls wished they had my physique, but I didn't. I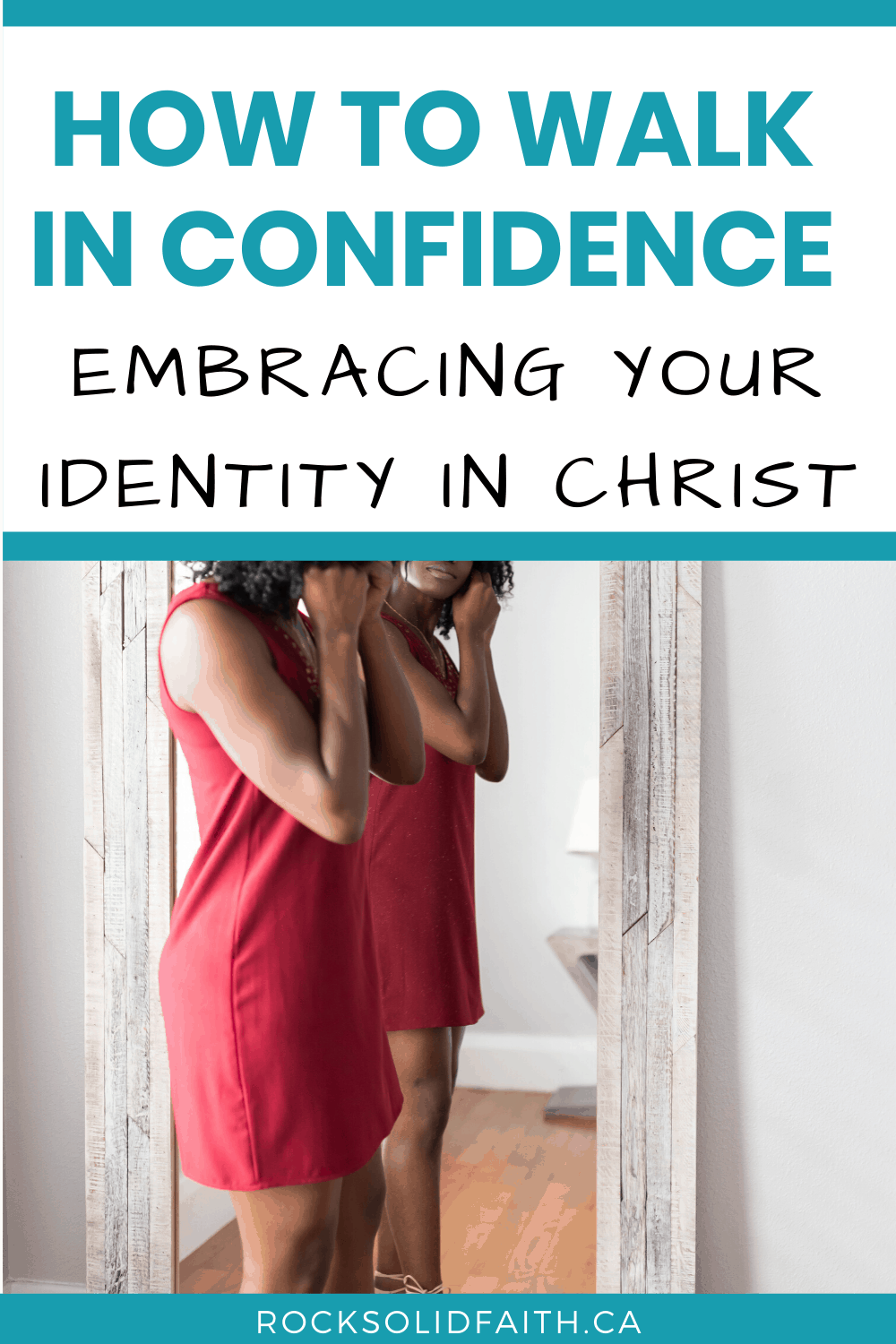 did everything I could to gain weight. Yeah, quite the opposite of what most people aspire to do. You see, while I was the perfect size zero. I didn't have what they termed in the Caribbean as the perfect "coca cola bottle shape" Shapely and curvy in all the right places.
The shape that I thought would make me desirable to men.
Google became my best friend. The darn-est thing you can think of I likely Googled it in an effort to fit into society's mold of what beauty looks like.
After much trial and error, I did manage to attain my goal though. Whoop Whoop for attaining goals!
I got the stares, and of course a whole bunch of pickup lines. But, I quickly realized how much time and energy it took to maintain my newly found physique and of course how exhausting it was.
As I got older it became increasingly difficult to maintain and Proverbs 31:30 had greater significance. "Charm is deceptive, and beauty is fleeting;but a woman who fears the Lord is to be praised."
Where am I going with this? It might not be your body image, but we all have a story.
For many of us, we place our identity in labels, in our careers or in our relationships. But what happens when you lose that spouse and that job?
Who better to place our identity in than one who never changes, the one who loves us unconditional? Beauty fades but there is one who never changes that we can hold on to. In this articles we will be exploring several identity in Christ books. Also find practical tips to help you embrace your identity in Christ as a christian.
This post may contain affiliate links. You can read my full affiliate disclosure here.
What Does Identity In Christ Mean?
Do you know who you are in Christ? Its a term that gets thrown around a whole lot! The term our identity in Christ ultimately means embracing who the master designer God has created you to be. I am what God says I am! Instead of listening to society's norms which change, embracing your identity in Christ involves holding on to the truths about who he says you are, he created you after all in his own image. We are daughters of a king and there is nothing anyone can do or say to change that.
Here are 3 practical ways to start viewing yourself the way God sees you and walking in confidence as a daughter of a king.

#1 What God Says About Me?
Do you feel like you don't quite measure up?
You're not pretty enough
You're not smart enough
You're not good enough
Throughout the day, we are constantly bombarding ourselves with negativity that we don't quite measure up.
How about changing the channel? Instead of listening to the same bombarding messages over and over again, why not tune in to the word of God for positive reinforcing messages of your worth.
Here are some of my favorite Bible verses on identity in Christ that reminds me of who I am in Christ.
Identity In Christ Verses
Knowing who I am in Christ is vital for a christian. I encourage you to commit these scriptures about identity to memory for when negative self-talk arise.
You are special…..Ephesians 2:10
You are are created with a purpose……..Jeremiah 29:11
You are fearfully and wonderfully made………Psalms 139: 14
You are a work in progress….Philippians 1:6
You are loved……John 3:16
You are royalty…… 1 Peter 2:9

Looking for even more verses? Here are 20 encouraging verses about Who I am in Christ or consider downloading a Who I am in Christ A-Z Bible printable.
#2 Be Rooted In Your Identity In Christ
Its easy to acknowledge that we are fearfully and wonderfully made, but do we actually believe it? I would encourage you to commit some of the above verses to memory and daily say these who I am in Christ affirmations until they become a part of you. Write them in your daily journal, put the verses on sticky notes, and make make bible verse phone wallpapers. There are lots of Who I am in Christ printables on Pinterest that you can use as a guide. Be as creative as you would like. Go forth and walk in confidence as the beautiful princess that you are!
#3 Read Books About Your Identity In Christ
No man is an island, we are all ultimately better together. Why not learn from others who have been down the same path that you are struggling through at this moment?
Here are some newly released who I am in Christ books on embracing the identity of Christ that you can consider adding to your reading list.
Identity In Christ Books
Claim Your Crown: Walking in Confidence and Worth as a Daughter of the King
I first corresponded with Tarah-Lynn when she first guest posted on the blog on How to Dress Modest But Still Look Cute. Tarah is a Teen Vogue fashion writer so figured she would be the perfect candidate to shed some light on being fashionable yet still modest. So when she mentioned her book, Claim Your Crown, I was really excited to dig in.
Miss Black New Jersey Tarah-Lynn Saint Elien uses her experience as a beauty queen to make the parallel for young women on finding and embracing their identity in Christ.Using a conversational tone and modern examples which young women can relate to, really helped to illustrate her points and drive home the message.
Each chapter ends with reflection questions which I found rather helpful in deep diving and journaling on embracing my identity in Christ. I walked away with a renewed desire to not lose my identity in Christ by trying to measure up to the worlds standards. Ultimately I am a princess, a child of God and there is nothing anyone can do or say to change that. I think this book is a good starting point for teens or women in their early twenties to begin exploring the subject of who they are in Christ.
You can also read the 7 day devotional of Claim Your Crown on the YouVersion Bible App or pickup a copy of Claim Your Crown to discover a new way to appreciate and love yourself and walk in confidence as a daughter of a king.
A Different Kind of Love Story
If you are struggling with insecurity, this book is for you. Landra shares her testimony of her own personal struggles of navigating through an eating disorder brought on by her family being placed under intense media spotlight. Her dad is a famous pastor of a mega church in the United States.
Throughout the book, Landra is pretty open and honest about her struggles and the lies that she told her family and friends as she tried to cope with feeling like she didn't measure up. Her honesty and willingness to be authentic, made me feel as though I was talking to my best friend at a coffee shop.
Throughout her book, she reminds us that we are often our own mean girls inflicting pain; telling ourselves that we are not pretty enough or smart enough and the list goes on and on. The author reminds us that instead of holding on to the negative thoughts that take control of our lives, a better approach is to redirect them and instead focus on the truths of what God says about you.
Even if you have not struggled with an eating disorder, the message that we need not let society define who we are was very profound. Instead of focusing on how others view us, we should seek to be defined instead by the master creator himself. This was an easy and encouraging read reminding us that we are loved, and not too far gone to receive God's love.
She is currently at a place of contentment with herself and shares with readers practical steps that got her to this point. One being to seek community, we are all better together and can better navigate through our struggles together than alone.
You read can also read the 7 day devotional of A Different Kind of Love Story on the YouVersion Bible App or pickup a copy of A Different Love Story to discover a greater love and appreciation for yourself, in light of the word of God.
Why I Hate Green Beans
The majority of women struggle with insecurities. Social Media only adds to our feelings of inadequacies with picture perfect lives dominating our news feed. If as a woman, you have felt, unattractive, or unloveable, Lincee in her book Why I Hate Green Beans offers practical suggestions to help you embrace your imperfections and trust that God knew what he was doing when he created you. Instead of reaching for that tub of mascara, or looking for your identity in a relationship, Lincee will walk you through finding your identity in Christ.
Why I Hate Green Beans is one of those books that had me on an emotional roller coaster. One minute I was crying and the next minute laughing out loud as I nodded my head relating to the authors experience.Whether it be fake eyelashes, or even breast implants, as females we can totally relate to looking in the mirror and not liking what we see. Wishing we could have bigger boobs or even fuller hair, our insecurities are never ending.
If you are a part of Bachelor Nation, then you most likely know Lincee Ray the writer behind the Bachelor Recaps. Why I Hate Green Beans is a collection of Lincee's life stories spread across her relationships, career and experiences.
Not to share too much from the book but I walked away with a fresh perspective. One lesson that stood out to me is that things aren't always as they seem and that we shouldn't be deceived by appearances. Think about it for a second. The models we see on magazines that we strive to look like are the result of hours of air brushing. They too have physical flaws. We are often comparing ourselves to these air brushed ideas of perfection. Be prepared to uncover some surprising revelations and golden nuggets, from this book.
Whether you are feeling inadequate, or even unlovable, you will find comfort in the authors extremely relatable stories and lessons she learned that helped her to embrace her imperfections and find her identity in Christ. My one negative with this book was that it didn't have a stronger biblical foundation in finding yourself in Christ. However, anyone looking for a good read that weaves humor into embracing your imperfections and finding who you are in Christ will certainly enjoy reading Why I Hate Green Beans. CHECK PRICING ON AMAZON
Silencing Insecurity: Believing God's Truth About You
Insecurity is a struggle for many women. In more ways than one, we find ourselves comparing ourselves to others. As a Christian counselor, Donna Gibbs exposes the many lies that we as women believe and provides practical ways we can choose not to let insecurity steal our joy.
If you are looking for practical solutions to conquer insecurity, then this book is for you.
Silencing Insecurity by Donna Gibbs is expertly written and touches on those insecurities we hold so very dear. Thoughts such as, "If only I were thinner", "if only I were smarter", "I feel worthless." Like a woman who bares the scars of physical abuse, we are battered and bruised from feelings of insecurity we slap on to ourselves. The comparison trap has gotten even worse with the explosion of social media.
Donna starts off Silencing Insecurity by helping the reader to understand what might be taking a stab at their identity. Could it be past trauma or experiences, or perhaps just our perceived appearance of ourselves. The author helps us to dig through the "nitty gritty" with end of chapter discussion questions to help with soul searching and identifying our identity thieves.
If your identity isn't secure, they will likely cause problems in your life and create unnecessary problems in our relationships, spirituality and personal life. But there is hope at the end of the tunnel as the author points us to scripture and shows readers how God truly sees us.
What I particularly liked about this book were the discussion questions that allowed be to really hone in on the areas in my life where I am struggling with insecurity. Also, the author didn't just talk about insecurity but provided biblical references and examples pointing us to the word. I especially liked that at the end of the book she provided scripture truths for a secure identity. Think of these as scripture affirmations, which you can repeat whenever you are feeling insecure, such as feelings of rejection or unworthiness. The author also outlines a framework for wholeness which you can use to embrace your identity and find true freedom from insecurity.
Donna provides practical, encouraging, biblical guidance on receiving freedom from insecurity. If you are looking for resources on how to overcome insecurity, christian self-esteem books or how to get rid of insecurities, then be sure to grab a copy of Silencing Insecurity by Donna Gibbs. CHECK CURRENT PRICING ON AMAZON
Identity In Christ Poster
We can all use a reminder of who we are in Christ, which is why I love these Who I am In Christ printable scripture cards. These are perfect for sticking to the mirror, bedside table or even our purses as a friendly reminder throughout the day of my identity in Christ.
Bible Study On Identity In Christ

Are you marginalized by insecurity? Discover how God's words can transform you into a woman of confidence in this self-paced Bible Study on Choosing Confidence.
OTHERS ARTICLES LIKE THIS YOU MAY LIKE:
How to Pray When You Don't Know What to Say
7 Inspiring Christian Blogs For Women to Add to Your Reading List
11 Innovative Ways To Grow Your Faith