20+ Printable Bible Reading Plans to Help You Fall In Love With God's Words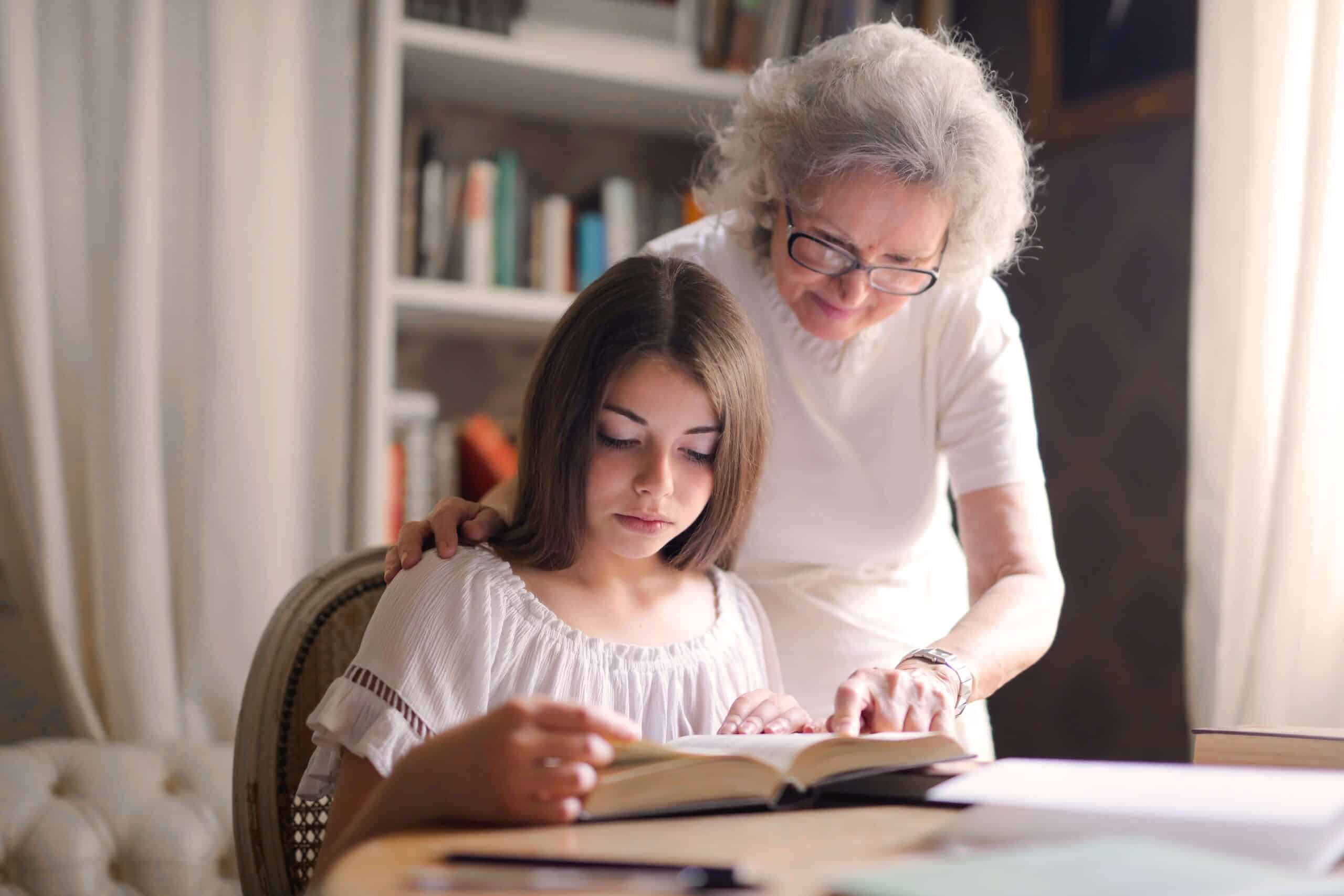 Why read the Bible daily? Do you find that you struggle with consistent Bible reading?
You want to read the Bible daily but self just always seem to get in the way. From lack of interest to just not finding the time to really connect with God.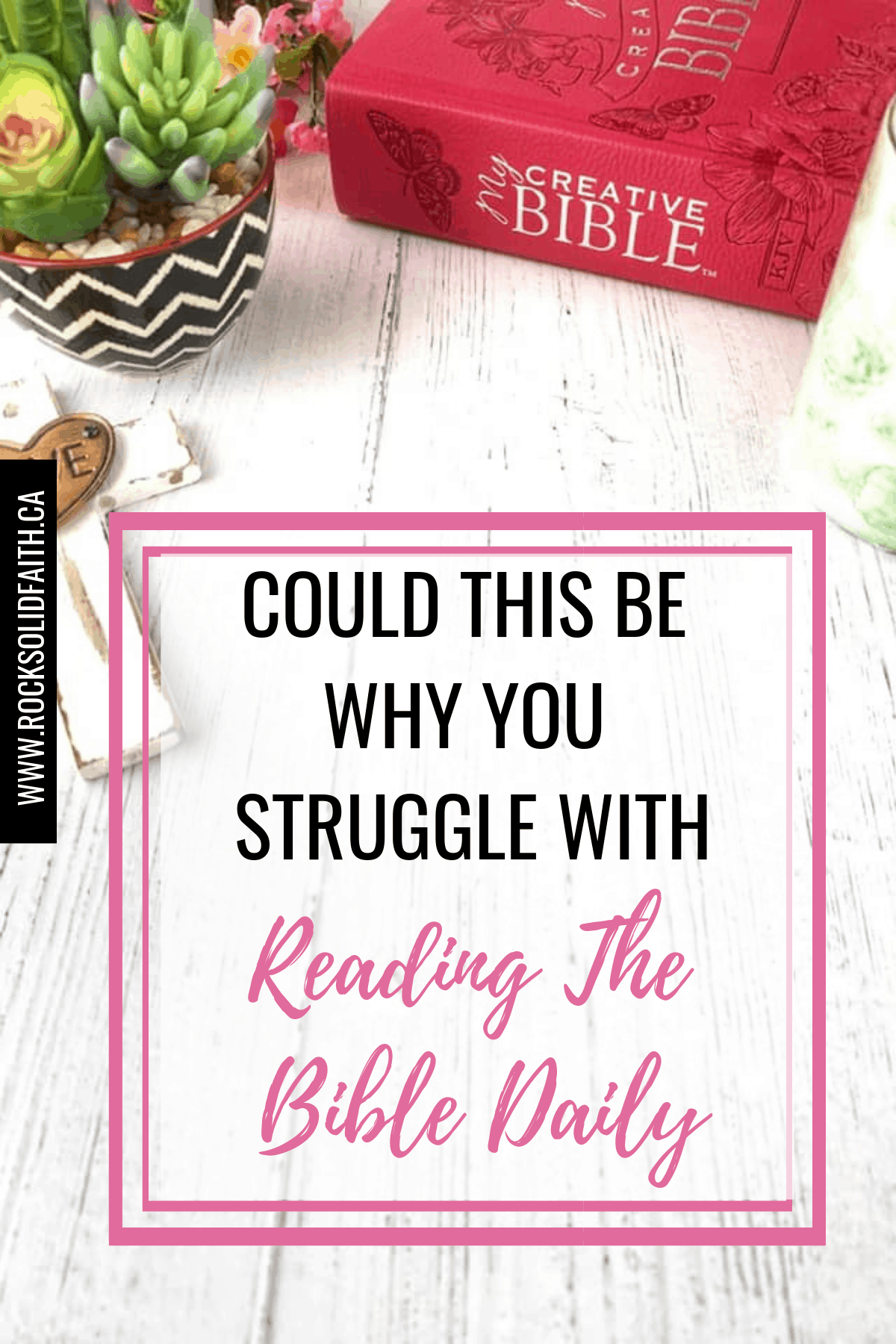 We are Christians, so we are suppose to read our Bible right? At least that's what the masses say. But shouldn't our reason be much more substantial than this?
From pretty Instagram pictures of daily Bible Study to seasoned Christians making you feel less than, it seems everyone has got this figured out, everybody but you. What's the secret you ask? What are you doing wrong?
Have you ever thought for a moment that one of the main reasons why we struggle with reading the Bible is that we simply struggle to connect with our WHY?
We look left and right before crossing the street not because it's just something to do, but rather to make sure the way is clear so we don't get hit by an oncoming vehicle.
We read a book because the front cover and the back copy or reviews seems rather enticing. We watch a movie because the story line has us so engaged that we want to know what happens next.
Its the same way with the Bible, if our main reason for reading the Bible is because we are suppose to, then we likely won't do it or do it haphazardly. I find that the months where I utilize a printable Bible reading plan, I am way more consistent in spending time with God.
In today's post, I hope to get you connecting with your Why as well as offer you some insights to hopefully get you excited to want to dive more into the word of God. Included are some fabulous printable Bible reading plans to get you started.
This post may contain affiliate links. You can read my full affiliate disclosure here.
Why Daily Bible Reading?
Here are four fabulous reasons why you should consider daily Bible reading as a christian to help you grow in your relationship with God.
#1 – Its the Perfect Hallmark Love Story
I think the Bible is the perfect Hallmark love story. In this case however a girl doesn't totally hate her job and breakup with her boyfriend of five years, then goes on a spur of the wind vacation where she saves Christmas for this small town and find the love of her life.
Instead, we read the story of self-less love. God created a perfect world where the pinnacle of his creation was man. He would daily hang out with his creation and they had a good thing going on.
Everything was good in paradise until one day sin entered the world when man yielded to temptation. The trust between God and man got broken and a perfect paradise was now tainted. A daily face to face relationship now became a long distance relationship and pain and suffering now became a norm.
In order to restore the relationship God knew he had to step in. The wages of sin is death, therefore man had to die. God loved his creation so much and didn't want to see us die so he sacrificed his ONLY son Jesus to pay the penalty of sin for us that we may have eternal life (John 3:16).
Think of it this way, you are in a relationship and you get cheated on. In stead of saying good riddance, you work twice as hard to restore the relationship even though you weren't the one to break down the relationship in the first place.
Though we may fall short of the glory of God, Jesus paid the penalty for our sins, giving us the opportunity to be restored to God. Regardless of how sinful or broken you are, God loves you unconditional. Through daily Bible reading, we come to know about a loving God and grow closer to him, a major benefit of reading the Bible daily. A relationship won't thrive if you aren't intentional about spending time together.
#2- Lots of Practical Advice For Everyday Living
While some of us learn by experience, others learn through the experiences of others. The Bible is filled with stories from individuals who have lived before us from which we can learn various life lessons which can save us a lifetime of heartache.
Take for example Solomon, he started out as a King who wanted to please God. In fact, his one request to God was to give him wisdom to be able to lead his people. Fast forward 700 wives and 300 concubines later, the women in his life started to turn his heart away from God. He even started worshiping other Gods instead of being faithful to the Lord his God.
At the end of it all, in his old age as he looked back on his life, he proclaimed all to be vanity, the sum of the whole matter he proclaimed was simply to serve God. The guy who pretty much did it all and had it all, all the things we are likely chasing after as young adults, declared it all to be vanity. All short term fulfillment!
This short glimpse into Solomon's life gives us insights into what can happen when you go contrary to Gods commands and who we allow to have influence over our lives.
From how to be a good friend to what can happen when you lust after what isn't yours, the Bible is filled with lots of nuggets that we can apply to our daily lives.

#3 – Its A Book of Promises And Hope
Have you ever wondered why there is so much pain and suffering in the word? Broken marriages, death, the heart of men seemingly increasingly evil, mass shootings, senseless raping of the innocent, the answer can be found in the Bible. It all started with sin.
A mighty angel called Lucifer was created by God. But over time pride and jealousy entered into his heart which later manifested into violence. War broke out in heaven where the devil and his followers were eventually cast out. (Isaiah 14:12, Ezekiel 28:16, Revelation 12:7-9). In the garden of Eden we see the devil continuing his deception, where he tempted our forefathers and they yielded to temptation (Genesis 3).
When sin entered the world so did pain and suffering. Jesus came and died for us offering himself as a sacrifice for our sins which allowed us to be reconciled with the father should we accept the sacrifice.
It's comforting to know that Jesus is gone to prepare a place for us and will return again to take us home with him. Take us to a place where there will be no more pain or suffering. I am sure you have family members or friends that have passed off that you would love to see again.
The Bible provides wonderful promises to comfort you when the road ahead seems dark. Here are some of my favorite promises from the Bible.
For His anger is but for a moment, His favor is for life; Weeping may endure for a night, But joy comes in the morning. Psalms 30:5 NKJV
But seek first the kingdom of God and His righteousness, and all these things shall be added to you. Matthew 6:33 NKJV
For God so loved the world that He gave His only begotten Son, that whoever believes in Him should not perish but have everlasting life. John 3:16 NKJV
In My Father's house are many mansions; if it were not so, I would have told you. I go to prepare a place for you. And if I go and prepare a place for you, I will come again and receive you to Myself; that where I am, there you may be also. John 14:2-3 NKJV
For I know the thoughts that I think toward you, says the Lord, thoughts of peace and not of evil, to give you a future and a hope. Jeremiah 29:11 NKJV
#4 – It's Life-changing
Daily we see people struggle with addictions, alcoholism, smoking, opioid addiction etc. Then through an encounter with Jesus, they suddenly do a 180.
There have been countless stories of persons lives who have taken a change for the better after spending time reading the Bible. Take for example, the story of Doug Batchelor. He was the son of a millionaire father and show-business mother later turned a rebellious teenager living in a cave to becoming a soul winner for Jesus Christ after his encounter with the Bible. Today, he is a television evangelist. You can read his story in the Book, The Richest Caveman.
Printable Bible Reading Plans
Love The Word Binder – A 66 page pdf that includes a 12 month Bible reading plan along with Journaling pages and a Bible Study Method workbook. Just print and add to your favorite binder.
Trust In the Lord Bible Reading Plan– A 30 day topical bible reading plan on trusting God. Also included are resources to help you get started with Bible Journaling.
Faith Over Fear Bible Reading Plan – A 30 day topical Bible reading plan to help you regain the hope in your life.
Self-care Bible Reading Plan – This Bible Reading Plan will guide you through an exploration of the word of God as you learn more about what He says about taking care of yourself mentally, physically, emotionally and spiritually.
Simplicity Bible Reading Plan – This Bible Reading Plan will guide you through an exploration of the word of God as you learn more about what He says about living a life of contentment and intentional simplicity.
Purpose Bible Reading Plan – This Bible Reading Plan will guide you through an exploration of the word of God as you learn more about what He says about the plans and purpose he created you for!
Brokenness Bible Reading Plan – This 30-day Bible Reading Plan Journal will guide you through biblical passages that encourage a better understanding of God's heart for the broken and the healing only he can provide.
30 Days of Joy Bible Reading Plan – This reading plan includes journal prompts, illustration sheets, margin strips, coloring cards along with a video that teaches you how to get started with Bible Journaling.
30 Days of Gratitude Bible Reading Plan – Use this gratitude daily Bible reading plan to remind yourself of the blessings you have to be thankful for.
30 Days of Christmas Bible Reading Plan – Do you long to keep Christ as the center of your holidays this year? Are you are looking for a practical resource to help make that happen? You will benefit from our 30 days of Christmas Bible Reading plan.
30 Day Fruits of the Spirit Bible Reading Plan – Do you want more peace and patience in your life? How about love, joy, and faithfulness? These are fruits of the Spirit as described in the Bible. This month, use this 30 day Fruits of the Spirit Bible reading plan to grow fruits of your faith.
30 Day Bible Reading Plan for Wisdom and Knowledge – Are you wanting to grow in wisdom? Are you curious about what Bible verses about wisdom you should be reading? Use this free 30 day Bible reading plan for wisdom and knowledge to grow and learn.
30 Day Bible Reading Plan for Patience – Does your patience run thin? This list of 30 Bible Verses for Patience will help you grow in your patience over the next month.
30 Day Anger Bible Reading Plan – When it comes to the topic of anger, the Bible has lots to tell us. Have you wondered what the Bible says about anger? Use this 30 day Bible reading plan about anger to learn more.
30 Bible Verses About Parenting – Use God's Word to guide you as you raise your children with these Bible verses about parenting.
Bible Reading Planner
This 390 page Bible Reading Plan & Journal is designed to give you an easy way to read the Bible in a year and keep track of the chapters you have read as you go. Read the Bible as things happened in chronological order.
This printable Bible Reading Plan & Journal Includes:
-Bible reading plan with plenty of space to record your thoughts and prayers.
-Bible Reading Log – Keep track of books you have read by shading off completed books to monitor your progress.
-Bible Reading Tips – Personal Bible Study Tips I have personally found helpful to keep me accountable in reading the Bible in a year.
-Bible Study Prompts – Questions to ponder after each reading to get more from your daily readings.
-Journaling Pages – Blank note sheet perfect for creative journaling, lined notes page for additional note taking, keep track of favorite verses to memorize with a designated page as well as keep track of characters and topics you would like to deep dive into further with a to study for later page.
-Review Pages – Monthly and annual review pages to reflect on your progress and what God has been teaching you along this journey.
-Monthly Prayer Divider Pages – A page for you to journal your prayer for the upcoming month.
The Bible In One Year Bible Reading Plan
The One Year Bible – Experience the insights and joy gained from reading the entire Bible. You can do it in as little as 15 minutes a day with The One Year ® Bible, the world's most popular annual reading Bible. Daily readings from the Old Testament, New Testament, Psalms, and Proverbs will guide you through God's Word in one year.
Two Year Bible Reading Plan
2 Year Bible Reading Plan – This two year printable Bible reading plan by Blue Letter Bible walks you through both the new testament and the old testament simultaneously.
Chronological Bible Reading Plans
Chronological Bible reading plans are great if you want to be able to read the Bible in the order that events were believed to have happened. If that's your goal, here are a couple chronological Bible reading plans to choose from.
Read the Bible Chronological – Read the Bible in the order that the events happened with this 365 day Bible reading plan from Bible Study Tools. You can start any day of the year and it gives you an estimated completion date based on the day you commence the reading plan.
Daily Bible Reading Chronological Plan – Blue Letter Bible has a printable daily Bible reading chronological plan that you can simply print off an add to a binder.
New Testament Bible Reading Plans
New Testament 90 Day Bible Reading – Want to read straight through the New Testament in 90 days? Consider this 90 Day New testament Bible Reading Plan from Bible Study Tools.
Daily Bible Reading Plan
If you don't have access to a physical Bible or desire a more convenient option, try the You Version Bible App. The app is free and has a variety of reading plans to help you get started with making Bible reading a habit. Their reading plans are topical and include verses to meditate on that tie in to the devotional. Allowing you to get a a short message from the Bible daily as you begin creating a habit of reading the word of God.
You could also consider an app like Bible.Is which has an audio component which is great for when you want to get in some extra Bible reading time during activities such as commuting to work. You could even try reading the Bible in a year for a big picture overview.
Physical Bible Reading Plans
The Bible in 52 Weeks – This number one bestseller is a yearlong Bible study for women. A year of short, daily lessons from the Bible to deepen women's faith.
The Bible Recap – Have you ever closed your Bible and thought, What did I just read? The Bible Recap is a One-Year Guide to Reading and Understanding the Entire Bible.
The Bible Study – Studying the Bible doesn't need to feel overwhelming. The Bible Study is a one year study of the Bible that will simplify the Word and help you uncover what it means to you!
The Discipleship Journal – In 15-30 minutes a day, you can read the entire Bible in a year. With the Discipleship Bible Reading plan, you can read from four separate places in the Scriptures every day, giving you a better grasp of the unity of the Scriptures. And you can begin at any point of the year. Includes 25 days' worth of readings per month and several "free" days.
One Year Chronological Bible – The One Year Chronological Bible is ideal for anyone who wants to take a fresh look at the Bible by reading it in the order the events actually happened. You can read the entire Bible in as little as 15 minutes a day with this One Year Bible.
Bible Reading Plan For Kids
Exploring The Bible – Exploring the Bible leads kids ages 6–12 through the Bible one day at a time over the course of a year. For use alongside any Bible, this workbook will help them see the overarching story of God's Word and lay the foundation for a lifetime of discovering truths about God, humanity, and the gospel. You could also consider sharing with them what you are learning as you read the Bible and then reinforce it with an activity like these Identity in Christ coloring pages.
Printable Bible Reading Plans
If you are in a romantic relationship and you only spoke with your partner once a month, how flourishing would that relationship be? The more time you spend with each other, the more you get to know each other. It is the same with a relationship with God, the more time you invest in getting to know him the stronger your relationship will be.
Printable Bible Reading Plans can help you be more consistent in spending time in God's words and ultimately growing your relationship with God. Whether you read a verse, a chapter a day or even participate in a Bible in 90 days plan, I encourage you to just start somewhere. Who knows, you will probably even come up with your own benefits of reading the Bible daily
Have you completed a daily bible reading plan recently that you absolutely love? Share them in the comments below.
MORE ARTICLES LIKE THIS YOU MAY LIKE
Struggling to Read the Bible? Here is what you need to know
Is the Bible fake or can we trust the Bible?
Should you read the Bible in 90 days? What you need to know
Bible Journaling For Beginners What You Need to know
5 Amazing Benefits of Reading The Bible