5 Remarkable Stories of Women in the Bible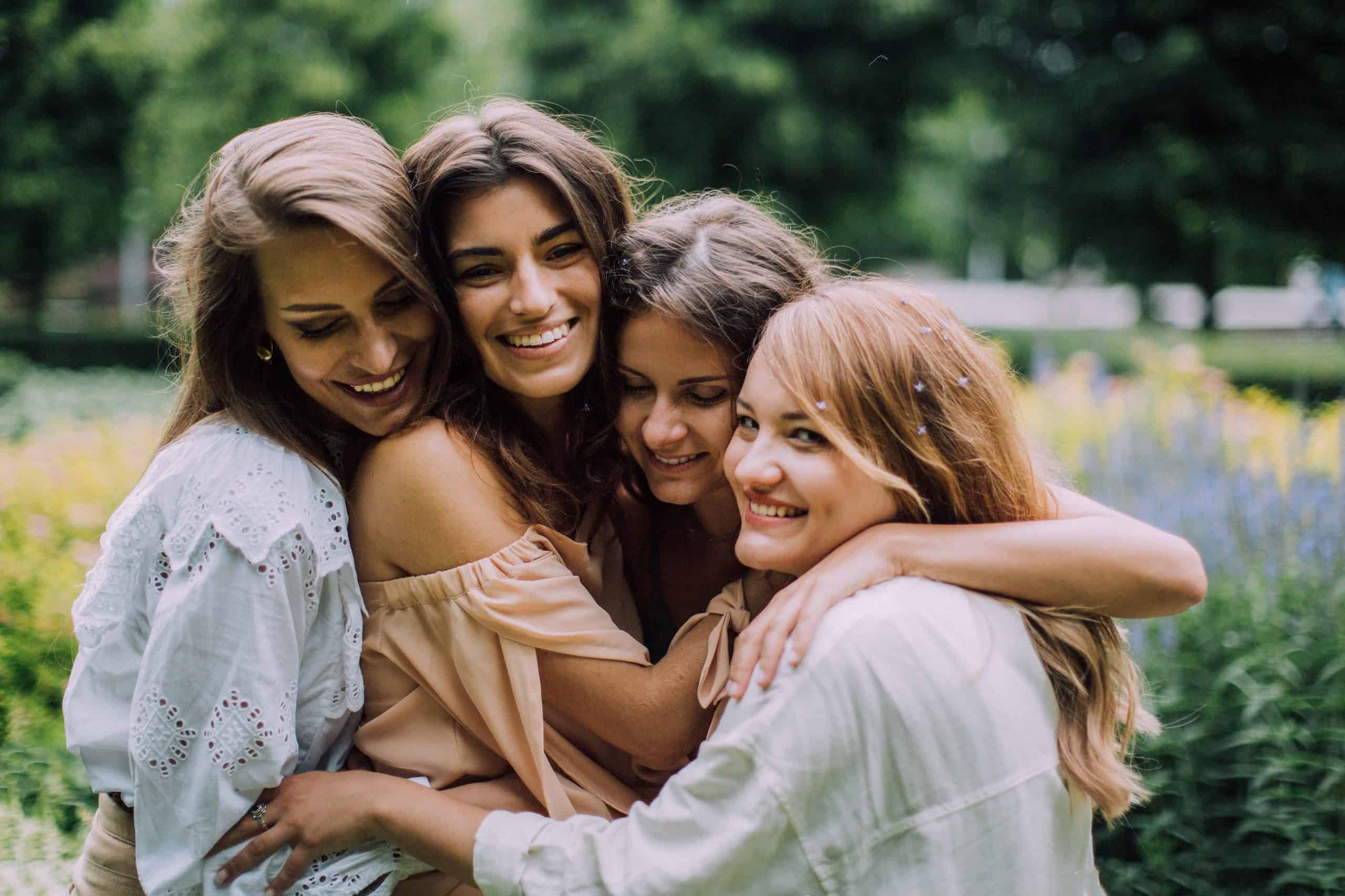 There are many inspiring stories of women in the Bible. These women were brave, courageous, and strong. They faced many challenges and overcame them. Their stories remind us that no matter what happens in our lives, we can persevere through anything with God's help. These women are an example to us of how to live our lives with faith and courage. We can learn a lot from their stories about how to be better people and how to grow closer to God. So let's take a look at some of these amazing women of the bible and see what we can learn from them.
This post may contain affiliate links. You can read my full affiliate disclosure here.
What Does The Bible Say About Women?
In our culture, there is often a lot of debate about what the Bible says about women. Some people believe that the Bible is patriarchal and oppresses women, while others believe that it is actually very supportive of women.
The Bible is often thought of as a book primarily for men, with little mention of women's roles and contributions. But as we take a closer look, we see that women are featured prominently in the Bible, playing various important roles. The Daughters of Grace Study is a great one to dive into on women of the Bible.
This post will explore some prominent women in the Bible and what they teach us about womanhood. Whether you're a woman interested in biblical studies or simply someone who wants to learn more about strong women in the Bible, I hope you will find this post helpful.
Strong Women in the Bible
There are many women in the Bible who made a positive impact. Some of these women were a prophetess, while others were simply ordinary people who did extraordinary things. These women serve as an inspiration to us all and demonstrate that we can make a difference in the world, regardless of our gender.
Eve
We read about Eve in Genesis 1-4, she was the first woman, first wife and also known as the mother of all. Beautifully crafted from the rib of Adam. Sadly in the garden of Eden she fell to the devil's deception when he deceived her into doubting God's goodness.
While we aren't given much details into her life, we can still learn from her story. The devil will try to deceive us causing us to doubt God's faithfulness at times to the point we feel like we are missing out but rest assure that God has our best interest at heart and we can trust him and his word.
Sarah
There is so much we can learn from Sarah on waiting on the Lord. Sarah was the wife of Abraham. In her story which you can read about in Genesis 12-23, we see her battling with infertility and trusting God's timing. Have you ever questioned God's timing? Wondered why he is taking so long? As we eventually learn through Sarah, God's timing isn't the same as man's however we can fully trust God's plan and his promises. Let's embrace the waiting season and seek out the lessons he is trying to teach us in those moments.
Naomi
The story of Naomi, can be found in the book of Ruth. Married to a man named Elimelech. Together they leave Judah and head to Moab due to a famine happening in Judah. Sadly her husband dies a while later followed by her two sons. With not much left she returns to her home country. Her daughter in law Ruth decides to accompany her even though she would be a stranger in this new land.
Although many people focus on the fact that Naomi changed her name to "bitter" after losing her husband and two sons, she was a woman who lived out her faith, was authentic in her relationship with God and others, and lived unselfishly.
Mary
Luke has one of my favorite renditions of The Nativity Story. An angel came to Mary and told her that she was chosen to be the mother of His son. Even though Mary was afraid, she allowed God to use her to carry out his purpose. She was a virgin who carried our Lord in her womb. Mary was an influential woman who had a significant role in the life of Jesus Christ. As mothers we should realize the great influence we have on the lives of our children and embody a Christlike character and train them up in the ways of the Lord.
The Bible says that Mary was favored and blessed among women. Not only was Mary humble, but she trusted God in the midst of the unknown. Just like Mary, we may not know the full details of what the future holds, but instead of living in fear, be reminded that God will lead and direct us.
Hannah
Hannah's story is one that riddled with challenges from infertility to bullying but we see God come through for her through an answered prayer with the birth of her son Samuel. Hannah was the wife of Elkanah, her story can be found in 1 Samuel 1. She was devoted to the worship of God, and was the mother to Samuel, a prophet of God.
She dedicated herself to being Samuel's mother and cared for him. Like all mothers, Hannah faced uncertainty and trials however, she remained strong and trusted God. One of the strong qualities of Hannah was that she understood the power of prayer. Today, many women struggle with fertility or face issues with their children. Mothers can look to Hannah for inspiration of her unwavering faith. She prayed and then let go and let God work his will.
Names of Women in The Bible
Have you ever wondered what the names of women in the Bible were? Whether you're looking for a name for your baby or just want to learn more about these biblical women, here are some handy resources of the names of women in the Bible along with their meanings.
Girl Names From The Bible And Their Meanings
List of Women in the Bible in Chronological Order
There are many inspiring women in the Bible who provide us with examples of faithful living. Listed below in chronological order is a collection of these courageous women and what we can learn from their stories. Each one teaches us something different about how to live a life devoted to God. As you read through their stories, ask yourself what qualities made them stand out and how you can apply those same qualities to your own life. By doing so, you will be following in the footsteps of some truly remarkable women. Download these women of the Bible pdf to use as a handy resource for studying the characters of various women in the Bible.
The Biblical Importance of Women
The stories of these women in the Bible are an inspiration to us. They faced many challenges and overcame them with God's help. Their stories remind us that no matter what happens in our lives, we can persevere through anything with faith and courage knowing that you have God on your side.
Additional Articles
Lessons We Can Learn From Esther