15 Comforting Bible Verses For Surgery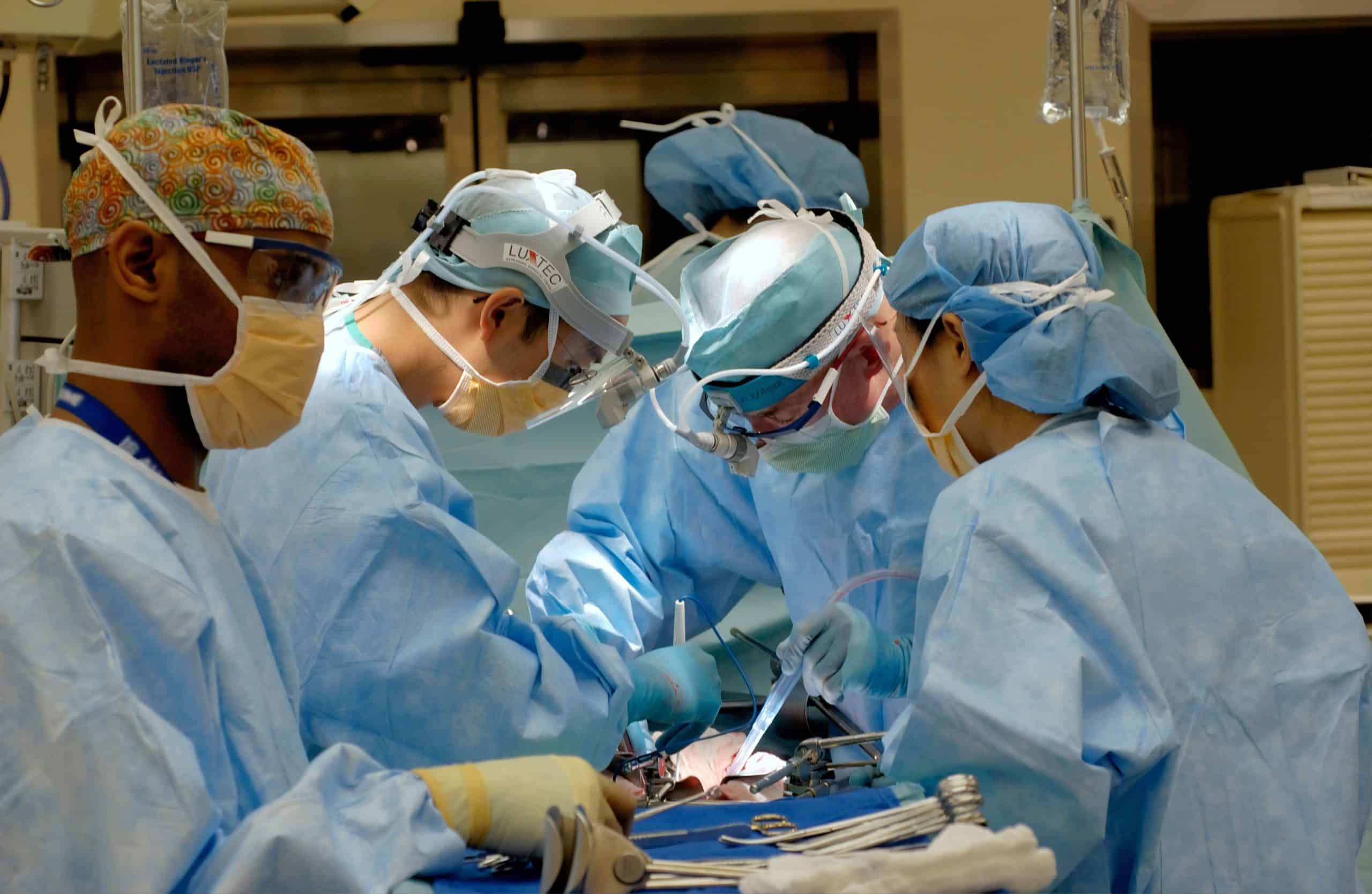 Looking for Bible verses for surgery? Surgery can be a nerve-wracking experience, no matter if it is minor or major. One way to get through this difficult time is by finding solace in the word of God and looking to Bible verses for surgery. Scripture provides us comfort and hope during these trying times, allowing us to put our faith in His promises. Here are some encouraging words from the Bible that will help you find peace as you go into surgery and face your fears.
This post may contain affiliate links. You can read my full affiliate disclosure here.
Bible Verses For Surgery
Bible verses for surgery can provide a sense of peace and comfort throughout the pre and post-op process for the patient. Bible verses on healing, trust in God and faith in His promises can help to restore strength, positive thinking and hope during this trying time. Bible verses are a wonderful reminder that we are not alone, but instead surrounded by God's love.
Remembering these Bible verses before or after surgery helps us to remember that though these times may be difficult, with faith we will make it through anything life throws at us. The following verses have all been taken from the King James Version, consider using a website like Bible Gateway to look up the verses in different translations.
Isaiah 40:29
"17 Even so faith, if it hath not works, is dead, being alone." Isaiah 40:29 KJV
Psalm 37:5
"5 Commit thy way unto the Lord; trust also in him; and he shall bring it to pass." Psalm 37:5 KJV
Psalm 9:10
"10 And they that know thy name will put their trust in thee: for thou, Lord, hast not forsaken them that seek thee." Psalm 9:10 KJV
1 Peter 5:7
"7 Casting all your care upon him; for he careth for you." 1 Peter 5:7 KJV
Isaiah 26:3
"3 Thou wilt keep him in perfect peace, whose mind is stayed on thee: because he trusteth in thee." Isaiah 26:3 KJV
Isaiah 41:10
"10 Fear thou not; for I am with thee: be not dismayed; for I am thy God: I will strengthen thee; yea, I will help thee; yea, I will uphold thee with the right hand of my righteousness." Isaiah 41:10 KJV
Jeremiah 30:17
"17 For I will restore health unto thee, and I will heal thee of thy wounds, saith the Lord; because they called thee an Outcast, saying, This is Zion, whom no man seeketh after." Jeremiah 30:17
Philippians 4:6-7
"6 Be careful for nothing; but in every thing by prayer and supplication with thanksgiving let your requests be made known unto God. 7 And the peace of God, which passeth all understanding, shall keep your hearts and minds through Christ Jesus." Philippians 4:6-7 KJV
Proverbs 3:5-6
"5 Trust in the Lord with all thine heart; and lean not unto thine own understanding. 6 In all thy ways acknowledge him, and he shall direct thy paths." Proverbs 3:5-6 KJV
1 Thessalonians 5:18
"18 In every thing give thanks: for this is the will of God in Christ Jesus concerning you." 1 Thessalonians 5:18 KJV
Bible Verses Before Surgery
Bible verses can be a powerful reminder of God's comfort and presence when it's needed most, including before a surgery. Reading Bible verses before a surgery can provide both spiritual and emotional support, helping to boost morale and calm any nerves. Bible verses are often uplifting and encouraging, helping to put things into perspective during times of difficulty.
Bible verses provide an excellent spiritual foundation on which to lean during the pre-surgery period. In addition to the general support Bible verses have to offer, some Bible passages are specifically aimed at providing peace and motivation going into a surgery. Bible verses like Isaiah 41:10 or Psalm 23 read aloud or in your head can be a great addition to any pre-surgery routine. It might even grant additional strength when needed in the moments leading up to the procedure.
No matter what you are facing in life, whether it be surgery or any other difficult situation, know that God is with you. He will never leave your side and will help you get through whatever it is you are going through. Turn to Him in prayer and ask for His strength, comfort, and peace. Use these Bible verses for surgery as a source of encouragement and hope, knowing that He is always by your side.
Additional Articles You May Like
15 Powerful Bible Verses About Faith