22 Soothing Psalms For A Peace of Mind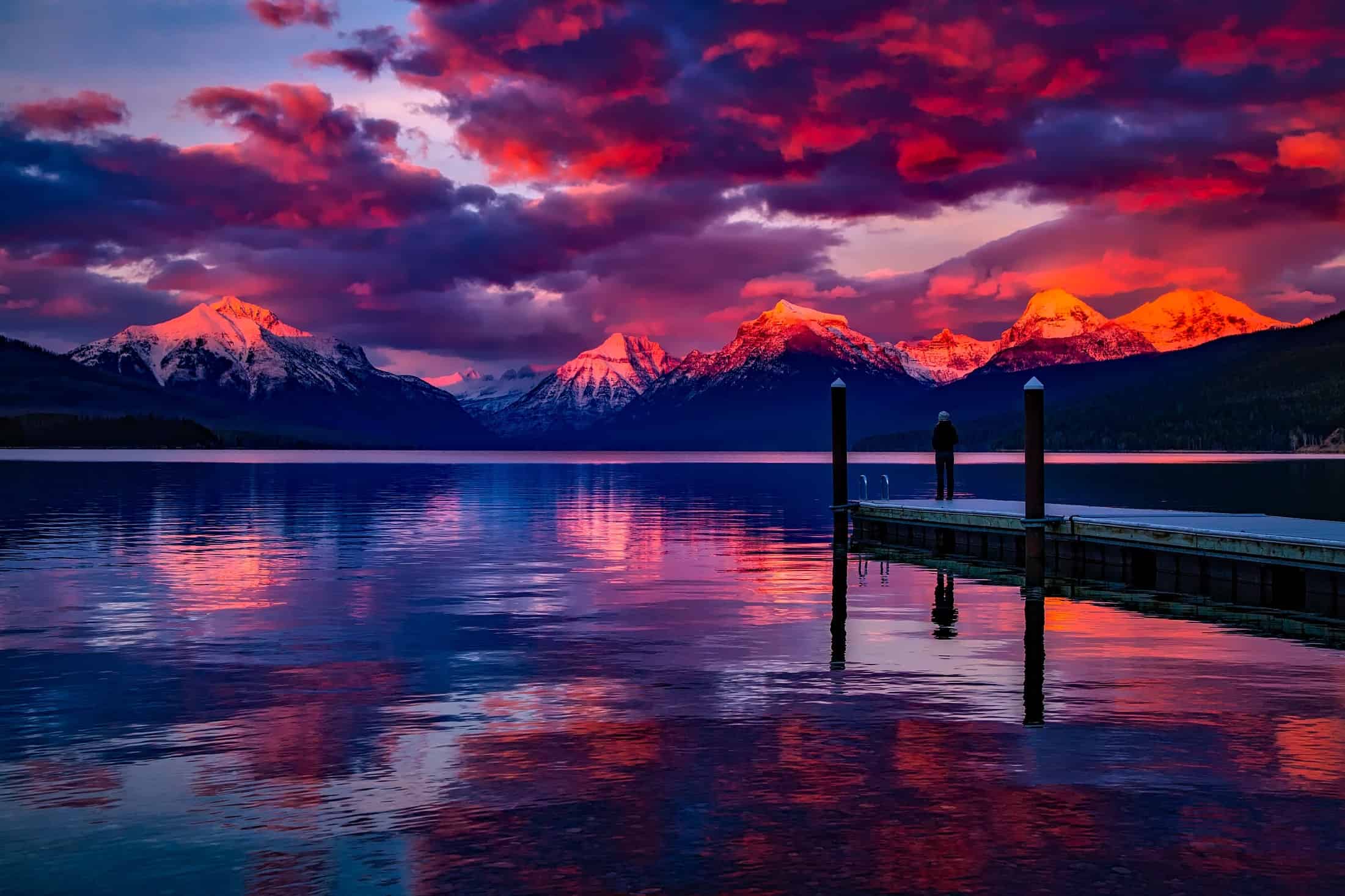 Looking for psalms for peace of mind? Lately, I have been struggling with anxiety and depression. It has been hard to find peace of mind. However, I have found comfort in reading the Psalms. They remind me that God is always with me and that He cares for me. Today, I want to share some of my favorite verses from the Psalms that have helped me to find peace of mind.
This post may contain affiliate links. You can read my full affiliate disclosure here.
What Does The Bible Say About Peace of Mind
Do you ever feel like you just can't seem to find peace of mind? You may have tried different things- from reading self-help books to attending yoga classes, but nothing seems to work.
Well, maybe the answer is simpler than you think. According to the Bible, peace of mind comes from having a relationship with God. If you're looking for true and lasting peace, then put your trust in Him. He has a plan for your life and wants to give you everything you need, including peace of mind.
Psalms for Peace of Mind
There are all sorts of things in this world that can cause us to lose our peace of mind. Stress from work, family problems, money troubles, and health issues are just a few of the things that can make life feel overwhelming.
We may even start to wonder if there is anything we can do to find some peace and calm in the midst of all the chaos. But what does the Bible say about peace of mind? Is it something that we can find on our own, or does God have to provide it for us?
As a woman who is juggling a career, motherhood, and a social life, I find that prayer and reading scripture is one way I can find peace of mind. Taking some time each day to focus on God's word and pray helps me to center myself and reflect on what is important.
Whether you are going through a tough time or just looking for some calm in your life, I hope these psalms for peace of mind will be of help to you. Consider using a website like Bible Gateway to look up the verses in different translations.
Psalm 46:9-10 NIV
"He makes wars cease to the ends of the earth. He breaks the bow and shatters the spear; he burns the shields with fire. He says, "Be still, and know that I am God; I will be exalted among the nations, I will be exalted in the earth."
Psalm 4:8 NIV
"In peace I will lie down and sleep, for you alone, LORD, make me dwell in safety."
Psalm 72:7 NIV
"In his days may the righteous flourish and prosperity abound till the moon is no more."
Psalm 34:18-22 NIV
"The LORD is close to the brokenhearted and saves those who are crushed in spirit. The righteous person may have many troubles, but the LORD delivers him from them all; he protects all his bones, not one of them will be broken. Evil will slay the wicked; the foes of the righteous will be condemned. The LORD will rescue his servants; no one who takes refuge in him will be condemned."
Psalm 9:10 NIV
"Those who know your name trust in you, for you, LORD, have never forsaken those who seek you."
Psalm 116:1-7 NIV
"I love the LORD, for he heard my voice; he heard my cry for mercy. Because he turned his ear to me, I will call on him as long as I live. The cords of death entangled me, the anguish of the grave came over me; I was overcome by distress and sorrow. Then I called on the name of the LORD: "LORD, save me!" The LORD is gracious and righteous; our God is full of compassion. The LORD protects the unwary; when I was brought low, he saved me. Return to your rest, my soul, for the LORD has been good to you."
Psalm 121:3-8 NIV
"He will not let your foot slip— he who watches over you will not slumber; indeed, he who watches over Israel will neither slumber nor sleep. The Lord watches over you— the Lord is your shade at your right hand; the sun will not harm you by day, nor the moon by night. The Lord will keep you from all harm— he will watch over your life; the Lord will watch over your coming and going both now and forevermore."
Psalm 27:1-4 NIV
"The LORD is my light and my salvation— whom shall I fear? The LORD is the stronghold of my life— of whom shall I be afraid? When the wicked advance against me to devour me, it is my enemies and my foes who will stumble and fall. Though an army besiege me, my heart will not fear; though war break out against me, even then I will be confident. One thing I ask from the LORD, this only do I seek: that I may dwell in the house of the LORD all the days of my life, to gaze on the beauty of the LORD and to seek him in his temple."
Psalm 85:7-8 NIV
"Show us your unfailing love, LORD, and grant us your salvation. I will listen to what God the LORD says; he promises peace to his people, his faithful servants— but let them not turn to folly."
Psalm 32:7-8 NIV
"You are my hiding place; you will protect me from trouble and surround me with songs of deliverance. I will instruct you and teach you in the way you should go; I will counsel you with my loving eye on you."
Psalm 29:11 NIV
"The LORD gives strength to his people; the LORD blesses his people with peace."
Psalm 3:3 NIV
"But you, Lord, are a shield around me, my glory, the One who lifts my head high. I call out to the Lord, and he answers me from his holy mountain."
Psalm 16:9-11 NIV
"Therefore my heart is glad and my tongue rejoices; my body also will rest secure, because you will not abandon me to the realm of the dead, nor will you let your faithful one see decay. You make known to me the path of life; you will fill me with joy in your presence, with eternal pleasures at your right hand."
Psalm 27:12-14 NIV
"Do not turn me over to the desire of my foes, for false witnesses rise up against me, spouting malicious accusations. I remain confident of this: I will see the goodness of the LORD in the land of the living. Wait for the LORD; be strong and take heart and wait for the LORD."
Psalm 34:8 NIV
"Taste and see that the LORD is good; blessed is the one who takes refuge in him."
Psalm 40:1-3 NIV
"I waited patiently for the LORD; he turned to me and heard my cry. He lifted me out of the slimy pit, out of the mud and mire; he set my feet on a rock and gave me a firm place to stand. He put a new song in my mouth, a hymn of praise to our God. Many will see and fear the LORD and put their trust in him."
Psalm 46:1-3 NIV
"God is our refuge and strength, an ever-present help in trouble. Therefore we will not fear, though the earth give way and the mountains fall into the heart of the sea, though its waters roar and foam and the mountains quake with their surging."
Psalm 91:14-15 NIV
"Because he loves me," says the LORD, "I will rescue him; I will protect him, for he acknowledges my name. He will call on me, and I will answer him; I will be with him in trouble, I will deliver him and honor him."
Psalm 103:8-12 NIV
"The LORD is compassionate and gracious, slow to anger, abounding in love. He will not always accuse, nor will he harbor his anger forever; he does not treat us as our sins deserve or repay us according to our iniquities. For as high as the heavens are above the earth, so great is his love for those who fear him; as far as the east is from the west, so far has he removed our transgressions from us."
Psalm 33:22 NIV
"May your unfailing love be with us, LORD, even as we put our hope in you."
Psalm 62:1-2 NIV
"Truly my soul finds rest in God; my salvation comes from him. Truly he is my rock and my salvation; he is my fortress, I will never be shaken."
Psalm 145: 18-19 NIV
"The LORD is near to all who call on him, to all who call on him in truth. He fulfills the desires of those who fear him; he hears their cry and saves them."
Uplifting Psalms For Peace of Mind
Psalms offer peace of mind in times of stress, worry, and anxiety. If you are looking for a way to find some calm during chaotic times, take a few minutes each day to read and pray the psalms listed in this blog post. These scriptures can provide guidance and comfort when you need it most.