8 Popular Bible Verses On Submission | Submission In The Bible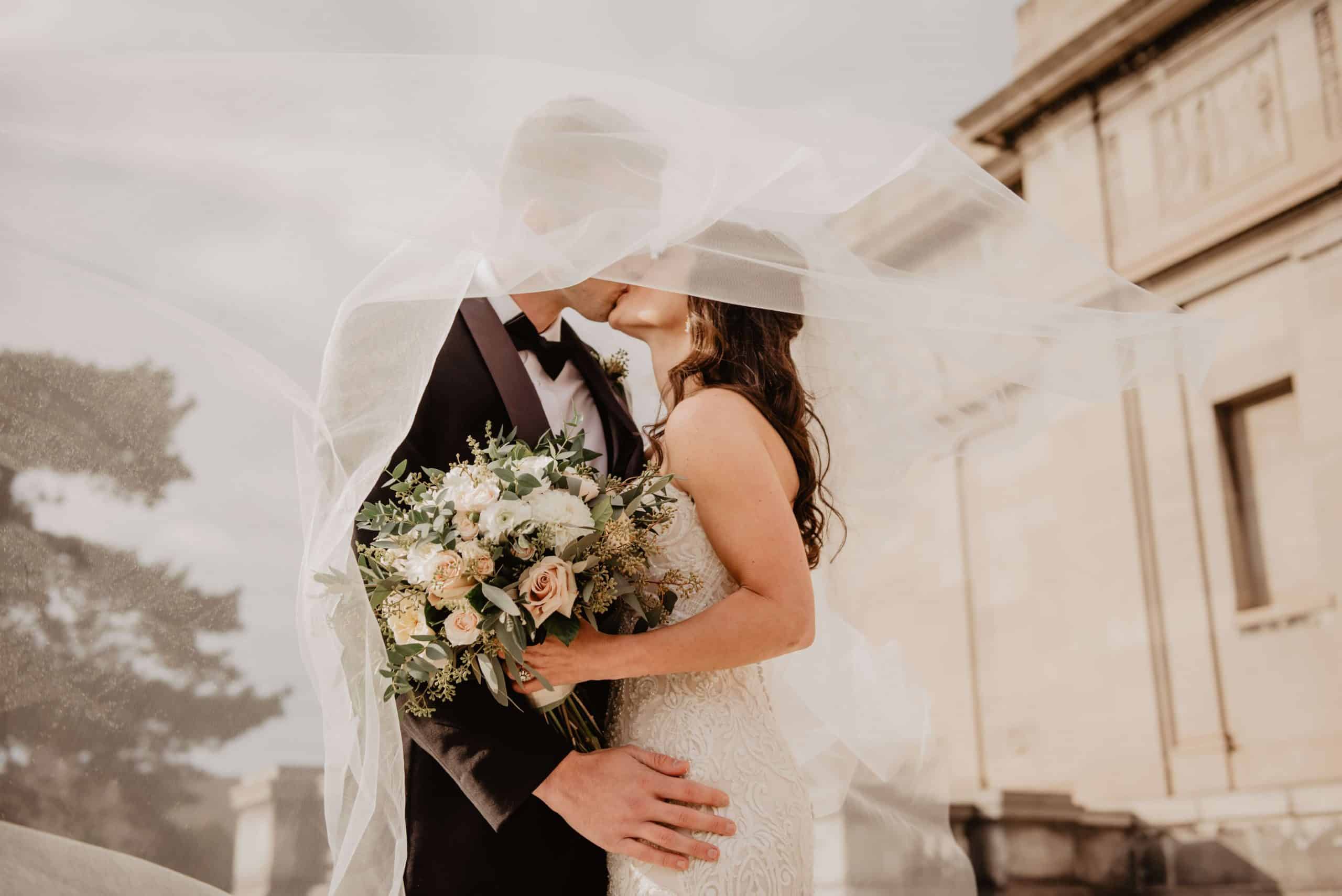 Submissive, this word brings trepidation to the hearts of many women. It brings downright fear or even anger to some. It is a word that unfortunately has been used against many of our  sisters, when it was meant to be for their good, by a loving, gracious God.
Like many things God has given to us for our good, society has twisted what being a submissive wife really means. The world view tells us that being submissive makes a woman less than, that it is an archaic notion at best, and complete tyranny by her husband at worst.
This is not at all the Biblical intention of this word. To really understand what being a submissive wife means, we must look at scriptures on submission to see what God says about this subject. In this week's article, we will explore 8 popular bible verses on submission.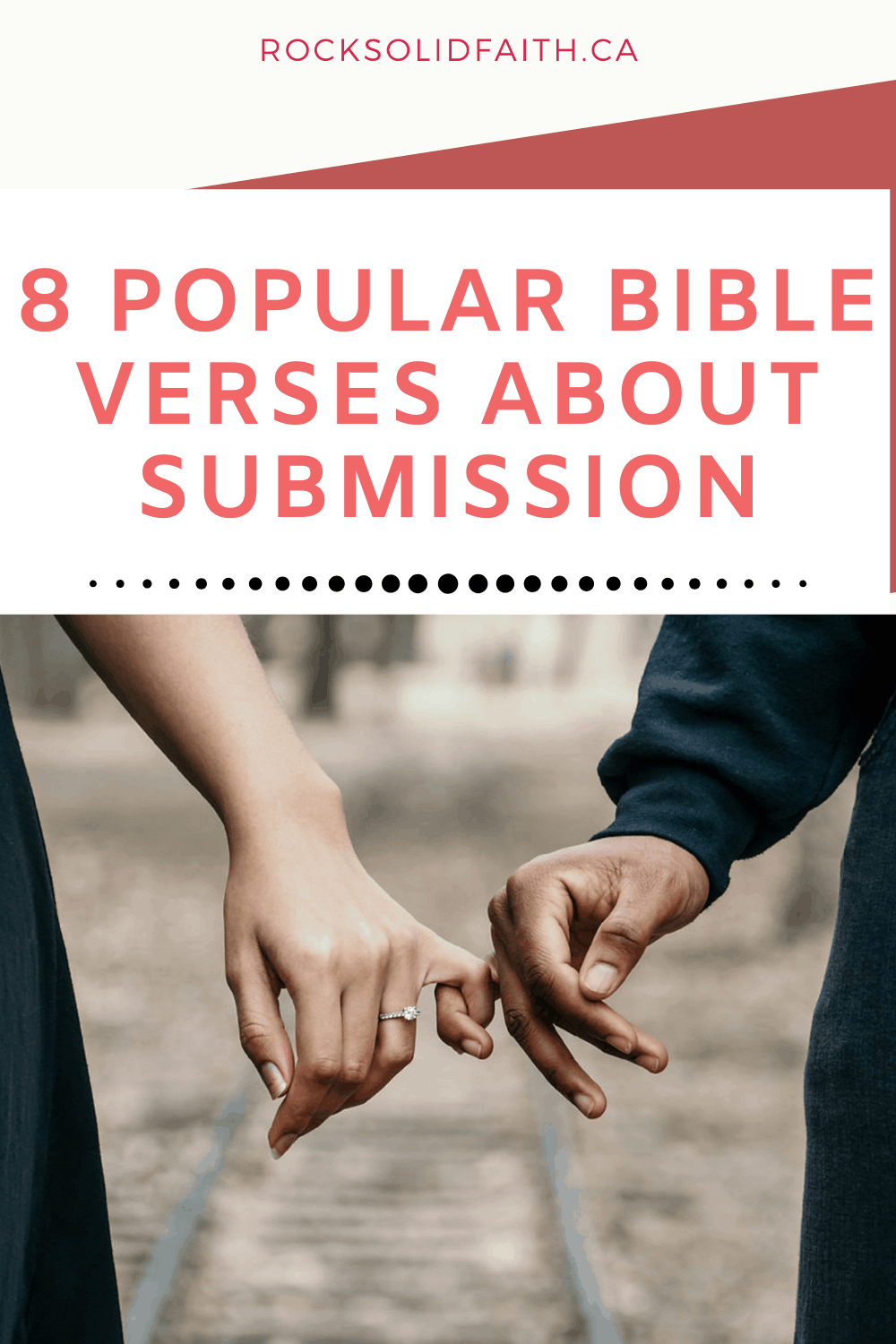 This post may contain affiliate links. You can read my full affiliate disclosure here.
Submission In The Bible
Before I dive into the Word though, can I be really raw and transparent with you? I was one of those women who thought that this submissive wife thing was not something I needed to follow. I thought that if my husband was not being what I thought he should be as head of the household then these verses did not pertain to me.
So for years, I acted on my own accord, and reaped a bushel of trouble that I had not bargained for. The problem? I had been disobedient. Yes, my husband had been disobedient in some things  as well, but guess what ladies? I was not meant to be my husband's keeper. I am not the Holy Spirit and I am certainly not God and neither are you.
I tried to play those roles and I failed miserably and nearly lost my marriage. I became very good at beating my husband over the head with scripture and telling him why this or that was wrong in our relationship. I became very good at judging. And not so good at loving. Scripture paints a beautiful picture of marriage with clear directions for us to follow in order to have a joyous union. The following passage from Ephesians is one most of us are familiar with:
" Wives, submit yourselves unto your own husbands, as unto the Lord.  For the husband is the head of the wife, even as Christ is the head of the church: and he is the saviour of the body.  Therefore as the church is subject unto Christ, so let the wives be to their own husbands in every thing.  Husbands, love your wives, even as Christ also loved the church, and gave himself for it; That he might sanctify and cleanse it with the washing of water by the word, That he might present it to himself a glorious church, not having spot, or wrinkle, or any such thing; but that it should be holy and without blemish.  So ought men to love their wives as their own bodies. He that loveth his wife loveth himself. For no man ever yet hated his own flesh; but nourisheth and cherisheth it, even as the Lord the church: For we are members of his body, of his flesh, and of his bones. For this cause shall a man leave his father and mother, and shall be joined unto his wife, and they two shall be one flesh. This is a great mystery: but I speak concerning Christ and the church. Nevertheless let every one of you in particular so love his wife even as himself; and the wife see that she reverence her husband." Ephesians 5:22-33 KJV

Let's unpack some of this. I think I could write a whole book on the full depth and breadth of this passage. However, I feel a few quick key points will steer us in the right direction of lasting change.
Submission Meaning In The Bible

Submission places us in our God given role of being under the headship of our husband who is under the headship of God himself.
Placing ourselves in submission to our husbands is an act of obedience to God, ladies. It is putting our house in the right order so we do not miss out on our blessings. It is adopting a servant lifestyle just as Jesus illustrated over and over during His ministry. It will produce joy,  thankfulness and growth in your marriage. It will produce deeper emotional and physical intimacy.
It is meant to be a voluntary act
Submission puts self second. As you focus on respecting your husband (even when you do not agree with him!) you are showing God that you trust Him to meet your needs. That you are trusting God to work through your husband regardless of what doubts you may have about his ability.
It is meant to be a picture of Christ and the church to a fallen world
Remember back in Genesis, when that serpent tempted Eve? That was no chance encounter! Satan appealed to Eve first for the sole purpose of reversing God's order! He knew that if he could get the family out of order he could cause destruction. Satan caused Eve to commit the original sin by getting her to think that she could be like God. Ladies you are most God-like when you are acting in your role coming under the headship of your husband. It is then that you are reflecting God's image, just as the church is intended to do on a larger scale.
It is about respect
I am here to tell you that Biblical submission changes things. As your husband watches your changed behavior he will respond in kind. As you give him respect, he will give you love. As you allow him to lead, he will step up to the challenge. When he shares with you and you listen and act in a sensitive manner to him, he will appreciate that you are no longer being so critical towards him.
Practicing deceit or whining in order to manipulate a situation is not submission! You will get what you want more easily when you submit. You are to influence through a gentle spirit, speaking the truth to your husband in love when he is out of order.
It is not about being weaker than men
And finally, submission does not mean you are weak or inferior. Even Jesus has to submit to the Father. We are equal to our husbands in person, yet not in our roles. We each have our God given strengths that we are to utilize to bring about a successful marriage. A wise husband will see his wife's strengths and allow her to utilize them in the home for the good of them both. When we act in our Biblical roles, life is sweet!
Bible Verses On Submission
While Ephesians 5 is a popular scripture on submission, included below are some additional bible verses on the subject. The following verses about submission have all been taken from the King James Version.
Bible Verses About Being Submissive To Your Husband
"Likewise, ye wives, be in subjection to your own husbands; that, if any obey not the word, they also may without the word be won by the conversation of the wives;" 1 Peter 3:1

"But I would have you know, that the head of every man is Christ; and the head of the woman is the man; and the head of Christ is God." 1 Corinthians 11:3

"Unto the woman he said, I will greatly multiply thy sorrow and thy conception; in sorrow thou shalt bring forth children; and thy desire shall be to thy husband, and he shall rule over thee." Genesis 3:16
Scriptures On Submission
"Likewise, ye husbands, dwell with them according to knowledge, giving honour unto the wife, as unto the weaker vessel, and as being heirs together of the grace of life; that your prayers be not hindered." 1 Peter 3:7

" That they may teach the young women to be sober, to love their husbands, to love their children, To be discreet, chaste, keepers at home, good, obedient to their own husbands, that the word of God be not blasphemed." Titus 2:4-5


"Husbands, love your wives, and be not bitter against them." Colossians 3:19
Verses About Submission

"With all lowliness and meekness, with longsuffering, forbearing one another in love; Endeavouring to keep the unity of the Spirit in the bond of peace." Ephesians 4:2-3





"And if one prevail against him, two shall withstand him; and a threefold cord is not quickly broken." Ecclesiastes 4:12

Bible Verses On Submission
While these bible verses about submission in marriage is a great place to start, I encourage you to do a topical bible study on the subject for even greater insight. For additional bible study resources, be sure to checkout the following marriage resources from fellow bloggers.
Finding Hope & Joy In My Marriage Bible Study – What if when you speak to your husband – you hear wisdom and grace instead of criticism and nagging? You better understand your husband and can clearly communicate with him, build him up and Respect him. In this 9-week bible study, you will  learn the secret to finding Hope and Joy in your Marriage, you're going to be ready to help other Wives find that same life inside their Marriage!
10 Simple Marriage Communication Exercises To Help You Reconnect –  Learn 10 Simple Marriage Communication Exercises to Help You Reconnect Now. Improve your open communication in your marriage and learn how to handle marriage conflict with 21 worksheets, 10 videos, and a supportive community.
Joy In A Christian Marriage Conference – Learn practical ways wives can find and keep joy in their marriages in this free online marriage conference.
Boost Your Libido – Does chocolate and a bubble bath sound more enticing than sex? Take this 10-module course and learn how you actually can INCREASE your sex drive–and rock your marriage, all from a christian perspective!
If you feel like you are in an abusive relationship, where there is physical abuse of any kind, please get appropriate assistance and get yourself to a safe place. Ephesians 5 is not meant to hold women in a situations of danger.