FIND THE BEST CHRISTIAN MOVIES TO WATCH ONLINE THIS YEAR ALONG WITH MY FAVORITE CHRISTIAN ROMANCE MOVIES
There are hundreds of movies been released each year. Sadly the vast majority miss out on showcasing christian values and building a Godly character. With February 14th being hyped as the most romantic day of the year, for many this means chocolates, flowers, candlelit dinners and lots of romantic gestures. While for others this may look a bit different. This year, instead of curling up in bed watching Hallmark, let's flip the switch. In this post I am sharing some of the best christian love movies you don't want to miss.
The Best Christian Love Movies To Watch This Week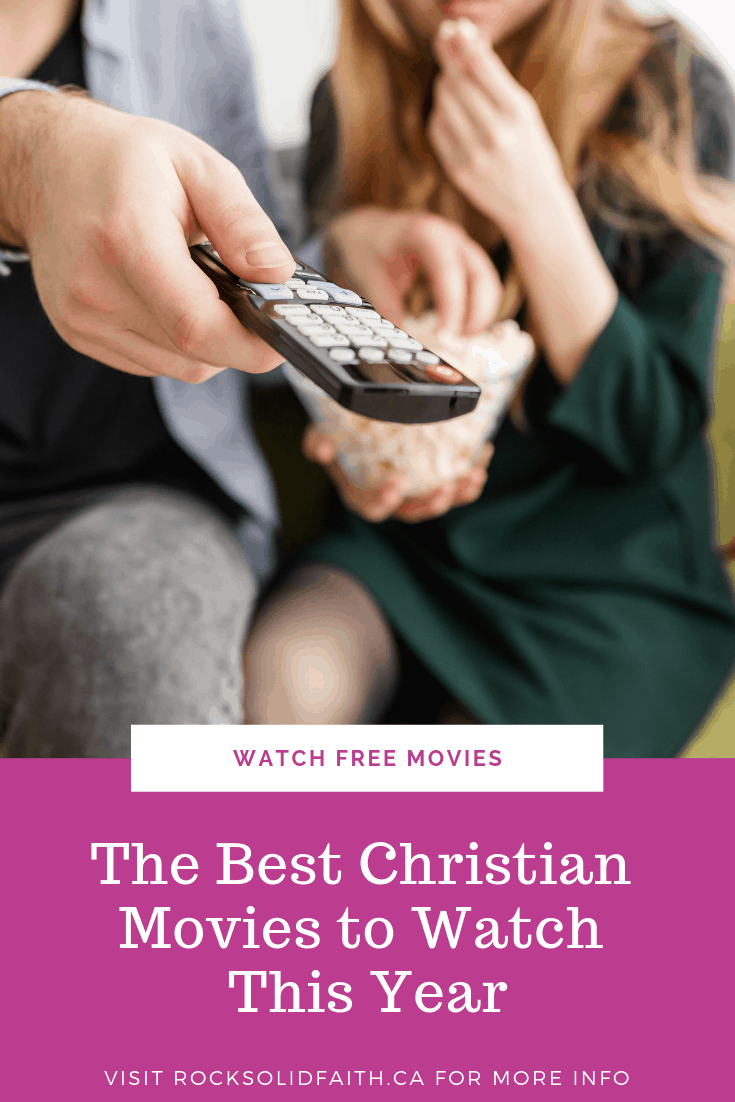 Disclosure: This post may contain affiliate links, which means we may receive a commission if you click a link and purchase something that we have recommended. While clicking these links won't cost you any extra money, they will help us keep this site up and running. Please check out our disclosure policy for more details. Thank you for your support!
How did I not know about this movie until 2019? I watched this movie this past weekend and would definitely give it 5 stars. This movie is awesome! Like any young girl , Grace longs for the day when the perfect guy will slip a princess cut diamond ring on her fingers and love her forever. But every time she thinks she finds the right guy, the perfect romance comes crashing down. Just when she thinks her long distance boyfriend was going to pop the question, he ended up getting engaged to someone else. Talk about heart wrenching! She dates guys who just don't quite understand the concept of boundaries and have to contend with jealous ex girlfriends. With the help of her family and a lesson on Soybeans, Grace embarks on a journey to finding herself, waiting on God's timing and finding true love in the process. This is a lovely classical movie on dating, reminding us of some of the traditional christian values that are worth holding on to when it comes to finding a future spouse. This is a much must see christian love movie for young adults.
 Sign up today for a Crossflix account and watch Princess Cut for free along with a variety of other family friendly movies online suitable for the whole family.GET A FREE 60-DAY-TRIAL WITH CODE – "TWITCROSS"
Esther is one of my favorite books in the Bible. Because of this, I have also seen the movie One Night With The King a number of times. While not a word for word account, this biblical movie is an adaptation of the book of Esther. King Xerxes banishes Queen Vashti for not obeying his orders. As a result he is forced to find a replacement queen. The search begins by picking from all the beautiful virgins in the land.  A range of beauty treatments and one on one dates later, King Xerxes falls in love with Esther and chooses her over all the other virgins to become his Queen. As fate would have it, she comes to the throne at just the right time. With God by her side she managed to foil Haman's plans to kill her people the Jews. The book of Esther is a wonderful story of love, bravery and God bringing two people together in his timing to execute his planned purpose for their lives. If you haven't read the book of Esther, I would encourage you to give it a read, then watch the dramatized version of the christian love movie One Night With the King.
Through the book of Ruth runs many themes such as: grief, hardship, loyalty and love. When most persons think of the book of Ruth, including myself, they think of the love story of Ruth and Boaz. The movie The Story of Ruth is an adapted version based on the book of Ruth. In the movie, Ruth is portrayed as a pagan idolatress responsible for teaching those who will be sacrificed to their God Chemosh. Her path eventually crosses with Ruth's son Mahlon who manages to get her to start questioning her faith. Ultimately Ruth and Mahlon falls in love. Sadly, her love interest Mahlon dies after being wounded during his escape from prison. Ruth then rejects her past pagan background and clings to her mother in law ready to start a new chapter in her life. This chapter presents with it much challenges, but Ruth manages to get a second chance at love when Boaz becomes her knight in shining armour. The story of Ruth is a wonderful reminder that even though you may feel as though God has forsaken you, he is still in control working on a plan for your life.
I first saw this movie at church and I think its a good one to watch especially for couples. The lead character Caleb and his wife Catherine are on the brink of divorce. They are always arguing, finances are tight and Caleb has a dirty little secret, he is struggling with pornography. A fire fighter by profession, he knows how to put out physical fires but at home there is no quenching the blaze. Reluctantly he follows his fathers advice to undergo a 40 day challenge called The Love Dare. It brings him on a journey to rediscovering his affection for his wife. We live in a society that's quick to throw in the towels once challenges arise. This movie is a wonderful reminder that despite the bumpy patches, there is hope for marriages on the rocks as long as God is at the center and both partners are willing to work at it. It is one of my favorite recommended love movies.
While The Nativity Story is not your typical romantic movie I think its an excellent example of what love is all about. In John 3:16, we are reminded that God loved us so much that he sent his only son as a sacrifice that those who believe in him may have eternal life. That to me is what the essence of what real love is all about -sacrifice. In the movie The Nativity Story, Mary is showcased as a "good girl", she is betrothed to get married to Joseph. Shortly after, an angel comes to her and tells her that she is the chosen one to give birth to the messiah. Mary then goes to visit her relative Elizabeth and three months later returns looking pregnant. Everyone is talking about her , "the good girl" is pregnant, how can a virgin be pregnant? Even Joseph wants to put her away quietly, but God intervenes. Together Mary and Joseph faces struggles together as a couple but in the end they give birth to their first child,  "The Messiah – Baby Jesus". I have read about the birth of Jesus several times, but it wasn't until I watched the movie did I really contemplate how Joseph and more so Mary must have felt throughout this ordeal.
Alternatives To Christian Faith Movies
So, I know I am giving you a list of christian love movie suggestions, but being an avid reader, I can't conclude this post without offering a few book suggestions. The first book I would recommend is Songs of Solomon. I often refer to this book as a book of wisdom on love. Songs of Solomon has quite a few romantic lines that are bound to make you blush. It also offers some wise counsel and is not a very long read.
The other book I would recommend, is the book Healer. Its a wonderful story of a young girl who discovered she has the power of healing. Throughout the book you learn of her love interest as well as the challenges she faces with her newfound gift. Read my full review.
Watch the above christian love story movies and let me know what you think. What are your all time favorite best christian love movies?
Be sure to also read Did Hallmark get it wrong? What is true love according to the Bible and Letting God guide your relationship: 7 Godly dating principles to learn more about love and relationships.
Hi there! I'm Shanique, the founder of Rock Solid Faith. I am a multi-passionate millennial who loves helping others embrace their identity in Christ. On the blog, you'll find helpful Bible study tips to help you develop a deeper intimacy with God, biblical encouragement, christian living articles and so much more!