The Best Romantic Christian Movies For Date Night | Christian Love Movies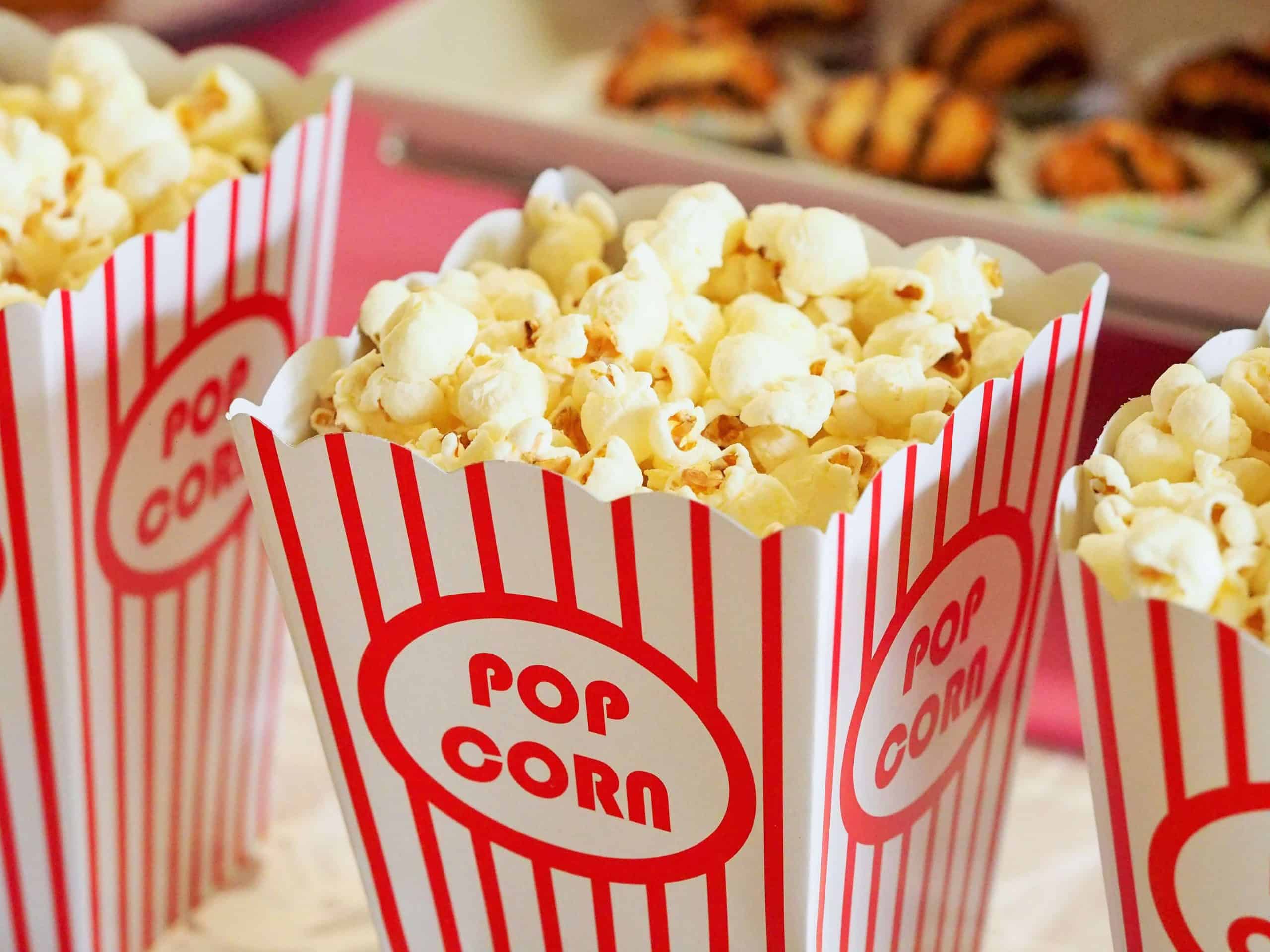 FIND THE BEST ROMANTIC CHRISTIAN MOVIES TO WATCH ONLINE THIS YEAR ALONG WITH MY FAVORITE CHRISTIAN LOVE MOVIES
Are you on the hunt for wholesome family entertainment?
There are hundreds of movies been released each year. Sadly the vast majority are filled with scenes of violence and nudity. They miss out on showcasing christian values to help individuals build a Godly character.
Thankfully you don't need to settle for entertainment that doesn't glorify God. Here are some of the best christian romantic movies, perfect for date night. All clean family friendly entertainment.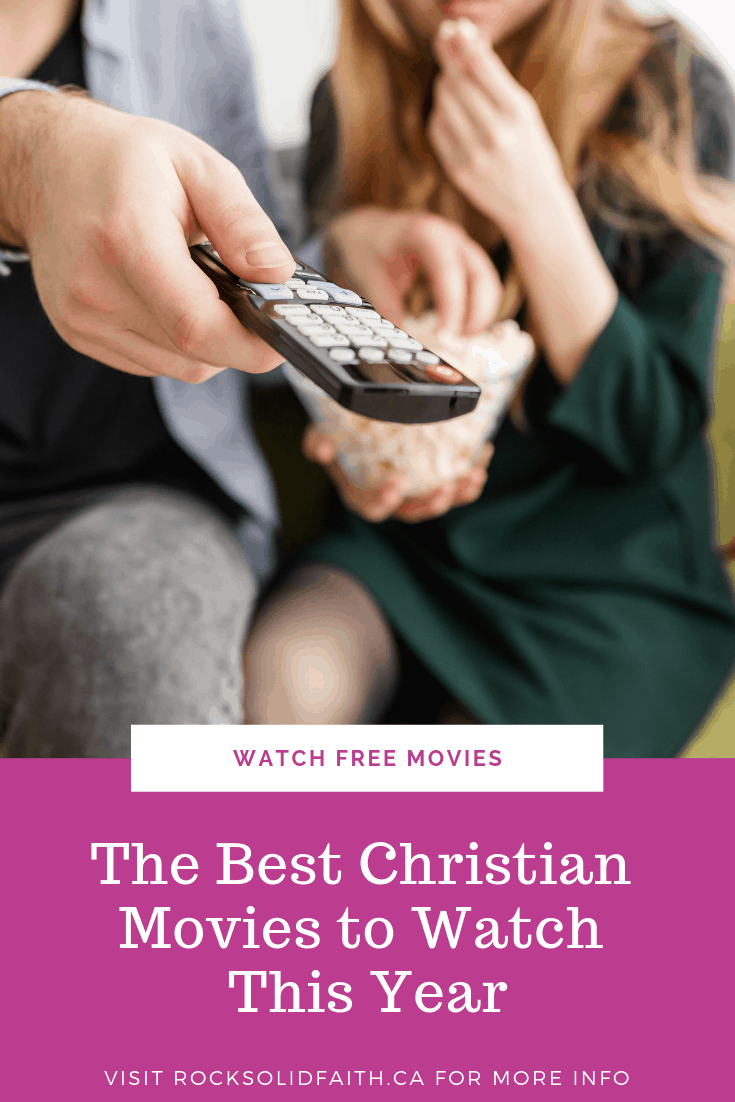 This post may contain affiliate links. You can read my full affiliate disclosure here.
Christian Romance Movies
Finding places to watch wholesome family entertainment can often be a struggle. Here are some of my favorite places to watch clean family entertainment.
Prime Video – While Prime Video isn't a service that is dedicated to providing family friendly entertainment, you can still find a number of christian movies on Prime Video. Prime Video allows you to watch exclusive Amazon Originals, popular movies, TV shows, sports, and live events — it's all included with Prime. Members can watch even more by subscribing to premium and specialty channels. No cable required. Try Amazon Prime Video Free for 30 days.
Crossflix – Crossflix offers a variety of family friendly entertainment with films suitable for adults, youth, children and families. You can test drive their service by signing up for a FREE 30 DAY Trial of Crossflix.
Pure Flix – Pure Flix allows you to stream, feel good, faith and family movies and TV shows online. Visit their website for a free 7 day trial.
The Best Romantic Christian Love Movies For Date Night
#1 Best Christian Love Movies – Princess Cut
How did I not know about this movie sooner? I watched this movie this past weekend and would definitely give it 5 stars. This movie is awesome! Like any young girl , Grace longs for the day when the perfect guy will slip a princess cut diamond ring on her fingers and love her forever.
But every time she thinks she finds the right guy, the perfect romance comes crashing down. Just when she thinks her long distance boyfriend was going to pop the question, he ended up getting engaged to someone else. Talk about heart wrenching! She dates guys who just don't quite understand the concept of boundaries and have to contend with jealous ex girlfriends.
With the help of her family and a lesson on Soybeans, Grace embarks on a journey to finding herself, waiting on God's timing and finding true love in the process. This is a lovely classical movie on dating, reminding us of some of the traditional christian values that are worth holding on to when it comes to finding a future spouse. This is a must see christian love movie for young adults. WATCH PRINCESS CUT
#2 Best Christian Love Movies – Fireproof
I first saw this movie at church and I think its a good one to watch especially for couples. The lead character Caleb and his wife Catherine are on the brink of divorce. They are always arguing, finances are tight and Caleb has a dirty little secret, he is struggling with pornography. A fire fighter by profession, he knows how to put out physical fires but at home there is no quenching the blaze. Reluctantly he follows his fathers advice to undergo a 40 day challenge called The Love Dare.
It brings him on a journey to rediscovering his affection for his wife. We live in a society that's quick to throw in the towels once challenges arise. This movie is a wonderful reminder that despite the bumpy patches, there is hope for marriages on the rocks as long as God is at the center and both partners are willing to work at it. It is one of my favorite recommended christian marriage movies. WATCH FIREPROOF
#3 Romantic Christian Movies- A Walk To Remember
I fell in love with the movie the very first time I saw it. To this day, it is still among my all time favorite movies. A high school jock pulls a prank on a guy that goes terribly wrong. His punishment, after-school community service which includes starring as a lead in a play. While doing his community service initiatives he meets the Reverend's very ambitious daughter Jamie.
He eventually asks Jamie for her assistance in his desire to start taking his activities seriously. As they spend more time together, he starts to like her, which he did not expect to do. But when a heart-breaking secret becomes known that puts their relationship to the test, it is then that Landon and Jamie realize the true meaning of love and fate. WATCH A WALK TO REMEMBER
#4 Best Christian Love Movies – Christian Mingle
Online dating is a norm these days with the influx of dating sites that offer Free trials such as Christian Cafe. This movie is perfect if you are looking for a movie to watch with your girlfriends.
Gwyneth Hayden has it all. A top-notch career, killer wardrobe, dream apartment, and great friends – she thinks the only thing missing is a man. In a moment of inspired desperation, she fills out a profile on the dating website ChristianMingle.com hoping to find Mr. Right. However, Gwyneth's Christianity is a little rusty and her attempts at impressing her dream guy end in disaster when he calls her out on her "faux faith." In an honest realization, she sees her superficial life for what it really is, and is driven to create a personal relationship with God. WATCH CHRISTIAN MINGLE
#5 Romantic Christian Movies – Home Sweet Home
If you enjoyed Christian Mingle, you will like Home Sweet Home. They share somewhat of a similar story line, despite this, its still an awesome movie to watch.
Bored with her social butterfly lifestyle, Victoria Tremont longs to find that special someone. Naturally, when a handsome stranger walks into the coffee shop where she works, she turns on the charm. But when he fails to respond to her flirting the way men usually do, she's perplexed. She finds out that he runs a ministry that builds affordable housing, and sees that if she wants to get his attention, all she has to do is volunteer.
So what if it's a faith-based ministry. Pretending to be a "church person" isn't any different than pretending to like sports or a guy's friends, right? Jason Holman has relocated, hoping to get away from women who don't take commitment seriously. As the coordinator for Home Base, a nonprofit organization dedicated to building basic housing for those who would not otherwise be able to afford it, he has a purpose. Now, all he needs is a cure for his loneliness. But when a beautiful blonde volunteer catches his eye, he resolves to keep their relationship professional. WATCH HOME SWEET HOME
#6 Best Christian Love Movies – Belle and The Beast
This is a lovely modern take on the classic movie Beauty and the Beast from a christian perspective. In a retelling of the Beauty and the Beast tale, pretty Belle (Summer Naomi Smart) is forced to work as an assistant to Eric (Matthew Reese), well known for being mean and angry since the loss of his young wife 10 years before.
The locals call him the "Beast," but it's a reference to his character only as he is a handsome and sophisticated guy. Belle tells him, "God wants me to be happy," but Eric believes he has been abandoned by God and years before even turned to alcohol to dull his emotional pain. Sober for many years now, he is a hard-driving loner, running a successful business and treating everyone in his path badly. Gradually, Belle's good work and her refusal to be cowed by his dismissive nastiness opens his eyes to how much he has missed in life. WATCH BELLE AND THE BEAST
#7 Best Christian Love Movies – Finding Normal
Another well done romantic christian movie by one of my favorite actresses Candace Cameron Bure. If you are a fan like myself, you might be interested in her One Step Closer to Jesus NLT Devotional Bible or her CSB Devotional Bible.
In Finding Normal, the only thing standing between Dr. Lisa Leland (Candace Cameron Bure) and her dream wedding in the Hamptons is a 2600-mile drive from Los Angeles to Long Island. But a run-in with the law in the country town of Normal, Louisiana leaves Lisa with a choice: jail or community service. Sentenced to three days as the town's doctor, Lisa soon finds her world turned upside-down by a man and discovers a lot more to Normal. WATCH FINDING NORMAL
#8 Best Christian Love Movies – Trust
Can one person really have this much bad luck? After watching the movie "Trust" it certainly brought the story of Job to life for me in terms of how he must have felt receiving one bad news after the other.
Inspired by the book of Job, Trust tells the story of Daniel Rainwater, an everyday guy whose life is falling apart. As his marriage to Sarah begins to crumble when he loses his job and thinking that life couldn't get any worse, it does. Bitter towards God and going nowhere fast, Daniel must learn to trust God again before he loses it all for good.
For Sarah, as tensions in the marriage rise, she falls out of love. Only to be confronted with whether she can still believe in her marriage and in hope once again. Meanwhile their children Lea and Jonah are going through their personal journeys, with Lea having to learn to trust in her parents and Jonah having to overcome his individual fears. Trust asks the age old question of 'How do we trust God, when life is falling apart? And carries a thread of relevancy to everyone that no matter what your going through, 'Never give up on hope'. WATCH TRUST
#9 Best Christian Love Movies – One Night With The King
Esther is one of my favorite books in the Bible. Because of this, I have also seen the movie One Night With The King a number of times. While not a word for word account, this biblical movie is an adaptation of the book of Esther. King Xerxes banishes Queen Vashti for not obeying his orders. As a result he is forced to find a replacement queen. The search begins by picking from all the beautiful virgins in the land.
A range of beauty treatments and one on one dates later, King Xerxes falls in love with Esther and chooses her over all the other virgins to become his Queen. As fate would have it, she comes to the throne at just the right time. With God by her side she managed to foil Haman's plans to kill her people the Jews. The book of Esther is a wonderful story of love, bravery and God bringing two people together in his timing to execute his planned purpose for their lives. If you haven't read the book of Esther, I would encourage you to give it a read, then watch the dramatized version of the christian love movie One Night With the King. WATCH ONE NIGHT WITH THE KING
#10 Best Christian Love Movies – The Story of Ruth
Through the book of Ruth runs many themes such as: grief, hardship, loyalty and love. When most persons think of the book of Ruth, including myself, they think of the love story of Ruth and Boaz. The movie The Story of Ruth is an adapted version based on the book of Ruth. In the movie, Ruth is portrayed as a pagan idolatress responsible for teaching those who will be sacrificed to their God Chemosh. Her path eventually crosses with Ruth's son Mahlon who manages to get her to start questioning her faith. Ultimately Ruth and Mahlon falls in love.
Sadly, her love interest Mahlon dies after being wounded during his escape from prison. Ruth then rejects her past pagan background and clings to her mother in law ready to start a new chapter in her life. This chapter presents with it much challenges, but Ruth manages to get a second chance at love when Boaz becomes her knight in shining armour. The story of Ruth is a wonderful reminder that even though you may feel as though God has forsaken you, he is still in control working on a plan for your life. WATCH THE STORY OF RUTH
#11 Best Christian Love Movies – The Nativity Story
While The Nativity Story is not your typical romantic movie I think its an excellent example of what love is all about. In John 3:16, we are reminded that God loved us so much that he sent his only son as a sacrifice that those who believe in him may have eternal life. That to me is what the essence of what real love is all about -sacrifice. In the movie The Nativity Story, Mary is showcased as a "good girl", she is betrothed to get married to Joseph.
Shortly after, an angel comes to her and tells her that she is the chosen one to give birth to the messiah. Mary then goes to visit her relative Elizabeth and three months later returns looking pregnant. Everyone is talking about her , "the good girl" is pregnant, how can a virgin be pregnant? Even Joseph wants to put her away quietly, but God intervenes. Together Mary and Joseph faces struggles together as a couple but in the end they give birth to their first child,  "The Messiah – Baby Jesus". I have read about the birth of Jesus several times, but it wasn't until I watched the movie did I really contemplate how Joseph and more so Mary must have felt throughout this ordeal. WATCH THE NATIVITY STORY
Christian Romance Movies
Do you have a favorite christian love story movie not included in the listing above? Sign up for a FREE 30 day trial of Amazon Prime Video, and let me know what you think of the movies listed above. Also. be sure to drop your all time favorite best christian love movies in the comments below! I would love to check them out.
MORE ARTICLES YOU MAY LIKE
Free Bible Coloring Pages With Verses For Adults
Free Printable Games of The Bible For Adults
Did Hallmark get it wrong? What is true love according to the Bible
Letting God guide your relationship: 7 Godly Dating Principles
24 Fun Christian Date Ideas For Couples on A Budget
Hi there! I'm Shanique, the founder of Rock Solid Faith. I am a multi-passionate millennial and Women's Ministry leader who loves helping others learn to study the Bible. On the blog, you'll find helpful Bible study tips to help you develop a deeper intimacy with God, and fall in love with God's Words.