The Best Bible Games For Adults Plus Free Games of The Bible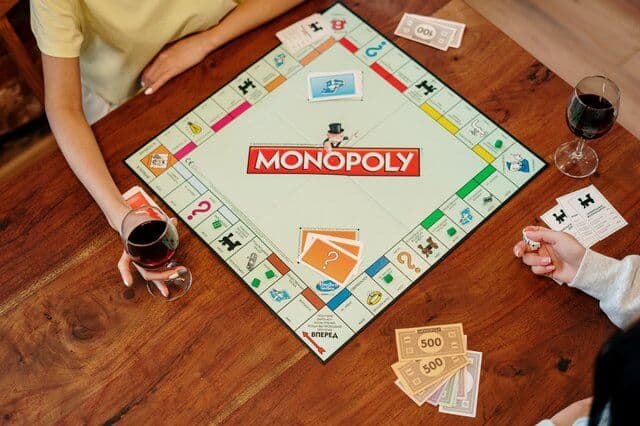 Chances are that you are reading this post as you try to multi-task or make use of a few spare minutes that you have in your day. While multi-tasking can be a good thing, we can miss out on truly being in the moment and bonding with our family members in lieu of the latest gadget or social media platform of the day.
Sure, Instagram is awesome but even greater are the memories and experiences you create with those around you. I find that I have to consciously make an effort to disconnect from technology and connect with my family, so you are most definitely not alone.
On Saturday afternoons my husband and I will usually whip out a puzzle or a game, do an object lesson or watch some educational programming. This has not only nourished our faith but help us grow closer to each other. If you are looking to add a fun creative element to your Bible study time or just looking for ideas to bond with your family, here are some games of the Bible to checkout alongside several Printable Bible Games and free Bible games for adults.
WANT TO REMEMBER THIS? SAVE THESE PRINTABLE BIBLE GAMES TO YOUR FAVORITE GAMES OF THE BIBLE BOARD!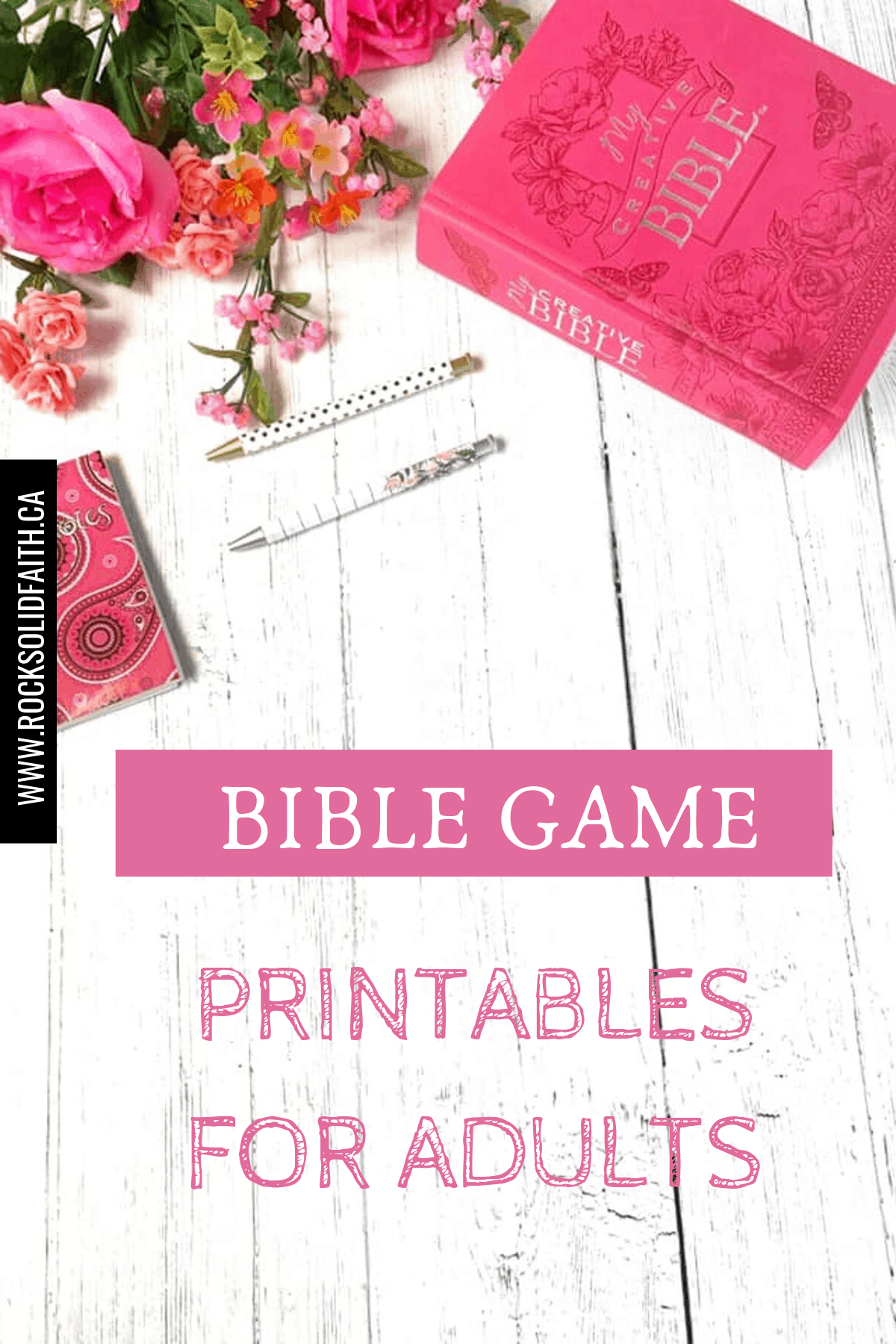 This post may contain affiliate links. You can read my full affiliate disclosure here.
Free Bible Game | Heroes 2 The Bible Trivia Game
Looking for free bible games? If yes, then you will definitely want to download Heroes 2 the best bible trivia game on the market. The game is completely FREE and is available from the Apple store as well as the Google Play Store.
The world is fascinated by superheroes, sadly young people today know more about comic stories than they do Bible stories accordingly to the game developers of Heroes 2. With this in mind Heroes 2 was born. This builds on the pioneer game Heroes The Game that had more than 10 million minutes of interaction with exciting stories from the Bible. The updated edition Heroes 2 aims to speak the visual language of comics while bringing ancient Bible heroes to life.
As an initial beta tester, I fell in love with Heroes 2. Here is what you can expect from this free Bible trivia game:
Players start their journey with Adam and Eve the very first heroes. As the heroes pose questions regarding their lives, players earn what is termed experience points. The more experience points you accumulate the more heroes are unlocked. Players start with Genesis and end up in Revelation with John, the Son of Thunder.
With each hero that gets unlocked, there is a handy background story to the biblical heroes. The background stories are relatable and told in a format both kids and adults can understand. I like that they also provide the chapters in the bible where you can find the story to read on your own.
Each game consists of 12 questions and the score is based on how quickly a player can answer them. At first, the questions are easy but as the game progresses the questions get harder. A feature that I really liked about this game was that I could easily challenge family and friends by simply sharing a link. They would then be challenged to the same 12 questions I did to attempt to get a better score.
The attention to detail by game developers certainly didn't go unnoticed. This is especially evident in the special effects introduced for the game. Special effects simply help you save time and progress faster. You do need Manna to purchase these special effects. Manna is accumulated by answering the bible questions correctly. There are around 9 special effects with names like the Joshua Effect which give you more time or the Lazarus effects which gives you a second chance.
Overall, Heroes 2 allows for a fun creative way of sharing the gospel while teaching bible truths. Its a refreshing modern take on Bible trivia games, ideal for today's generation. A wonderful free bible game to download and play with family and friends. Learn more about Heroes 2.
Bible Escape Room Bible Game
Explore the life of Joseph and experience this Biblical story of broken trusts, promises, and unwavering faith with this Bible escape room. The adventures of Joseph are combined with the intriguing puzzles in this escape room setting to create a family-friendly game – perfect for your youth group, family gathering, Bible class, or more. This focuses on Genesis chapters 37-50.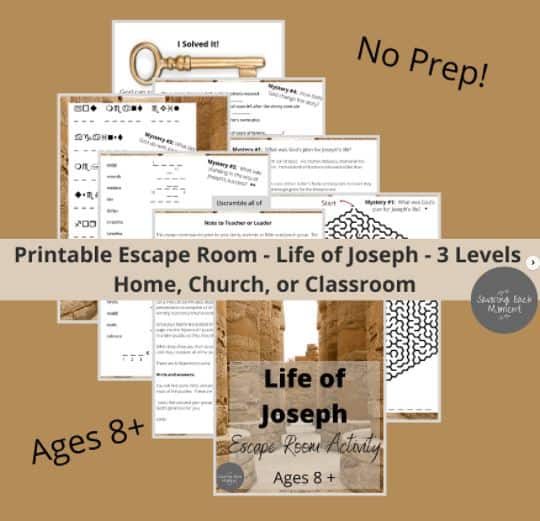 Bible Games For Adults

While you can find several Bible trivia apps in your Apple or Playstore with Bible trivia games, there are times when printable Bible games are just way more more convenient. Perfect for family worship activities, teaching youths Bible truths, or just simply as an activity to do as a group when you have your friends over.
If you are looking for printable Bible games, Bible Games Central is where its at, certainly a site I wish I discovered sooner.
Bible Games Central is all about conveying Bible truths through fun and captivating activities. They have a variety of games suited for all age groups even adults. Each games comes with learning points, recommended scripture passages to reflect on, discussion questions and a downloadable file to help execute the game.These are all made available absolutely free!
How cool is that? All you have to do is simply print and execute.
If you are looking for fun activities to add to your Bible study routine visit Bible Games Central for activity ideas and checkout my favorite printable Bible games for adults from the site, below!
Bible Games for Adults Printable – Who I am In Christ
My husband and I played this on a whim one Saturday afternoon. Not only was it fun, but it refreshed our memory on Bible characters and also got us into Bible as we re- read a couple of the stories.
To begin, each individual thinks of a Bible character. Taking turns they then only ask each other yes or no questions to try to figure out the identity of the Bible character. To win at this, its all about asking the right questions. The more challenging the Bible character you choose, the more engaging you will likely find the game.
While this was fun, I only wished I discovered Bible Games Central sooner. They have easy and advanced printable cards that you can print off and use for the game .
Bible Activities For Adults -Picture Perfect Bible Scavenger Hunt
This one is perfect for summer months but can also be played during other seasons of the year, but may need to be slightly modified.
In this scavenger hunt, teams must use the Bible to solve 66 simple puzzles. (One from each book of the Bible.) The answers to these puzzles are the items they must hunt for. A great activity for family or ministry events. You can also use this game to teach about the Bible, the Parables of the Hidden Treasure and the Pearl or the Parable of the Lost Sheep. Download the Bible Scavenger Hunt clues and worksheets.
Biblical Games For Adults- Bible Drop A Hint
If you are pressed for time and want a quick game that you can execute, Bible drop a hint is really easy to do.
Providing only one-word hints, clue givers try to get their teammate to guess a given word or phrase. An exciting, fast paced game that's extremely fun for adults and youths. All you need is a timer, and paper and pen to record the scores. Download Bible drop a hint cards.
Christian Games For Adults – Bible Charades
Guessing is not really a strong suit of mine, but if you love charades, then Bible charades just might be right up your alley.
Divide participants into two teams with equal amount of players. Teams take turns sending a player to pick a charades card. Without speaking , they must act out the word or phrase as their team members try to guess the correct answer. The time limit is around 3 minutes per team but can be modified to suit the age group. If the team gets the correct answer, they score 10 points. Ahead of time you can determine how many rounds you would like to play as well as select a prize for the winning team. Download Bible Charade cards.
Fun Bible Activities For Adults – Bible Taboo
To play Bible taboo, first divide up into teams, 2-6 players per team. Each round of the game will last 1 minute as teams take turns playing. Each team will need to assign a clue giver while the remaining members are the guessers. Once given the go ahead, each clue giver will pick up one of the forbidden word cards.
The card will have a guess word as well as 5 forbidden words. Its the job of the clue giver to get his teammates to figure out the guess words without using any of the forbidden words indicated on the card. If they get the guess word, the clue giver repeats the process by picking up another card until their 1 minute time span has expired. Each correct answer gets the team 10 points. You can play as many rounds as you wish. Download Instructions and Bible Taboo cards.
Bible Study Games For Adults- Where in The Bible
This game reminds me of the game Sword in hand which I loved to play in my younger days. A team lead would mention a verse from the Bible example John 3:16, once he issues the command charge individuals should start looking for the verse and read it aloud once found. The person who finds the most verses wins the game overall.
Where in the Bible is slightly different. In this Bible search game, teams race each another to find Bible verses that contain a given word. The team that finds the most verses wins. Learn more about the game Where in The Bible
Printable Bible Games – Two Truths and A Lie
I played this game at a work event and found it to be a lovely activity to get to know your teammates. The truths don't have to be too personal either. This activity is a lovely precursor to a discussion about honesty or false teachings.
Players take turns to share three statements about themselves and everyone else tries to guess which two statements are true and which is a lie.
Games of The Bible | Bible Board Games
In lieu of printable Bible games, you could also consider Bible board games. Bible board games are perfect for games night or youth group activities. Bible trivia games especially are among some of our favorite Bible games to play as a family. We enjoy incorporating these into our nature walks during the summer months and teaming up in pairs to answer bible trivia questions as we interact with nature. Bible board games also make great alternatives especially during winter months or when the weather outside is less than favorable.
This is a lovely twist on the popular game Monopoly with a Bible Twist.Instead of being rewarded for the accumulation of wealth, players aim to accumulate good deeds by doing the most for others.
The winner of Bibleopoly is the first person to build a church, as players travel through cities mentioned in the Bible. Not only is this game fun but you learn about biblical history, good ethics, kindness, and how to think of others instead yourself.
Mad Gab is a fun game that is perfect for game night or Friday night youth service.
It's not what you SAY, it's what you HEAR! In Mad Gab, teams work to decipher groups of unrelated words into real phrases before time runs out.
Teams have two minutes to sound out three puzzles. The faster you guess, the more you score. A fantastic game for the whole family!
Apples to Apples are the game of hilarious comparisons. It's as easy as comparing apples to apples just open the box, deal the cards, and
you're ready to play. Select the card from your hand that you think is best described by a card played by the judge.
Note that its the King James Version Bible Translation that is used which some people might find hard to identify with. Regardless, this is a fun game and a great way to reinforce Bible knowledge.
Bible Gesstures is a hilarious game, perfect for game nights or even to play with the family during family worship time.
The best selling game of split-second charades now comes in a fun-filled Bible Edition. Quick. You only have few short seconds per word. Your four words this round are "Baptize," "Cross," "Moses" and "Lamb". It looks easy, but it's not. As soon as your team guesses the word on the card – grab it before it gets swallowed by the card-hungry MIMER TIMER. Then hurry on to the next card. The harder the word, the more points it's worth. Grab the most points to win.
Have you been praying for more Watch Ya' Mouth fun? Well, hallelujah, the time has come! Introducing Watch Ya' Mouth Bible Expansion Pack #1. Not only does this pack bring friends and family together to play but the citations at the bottom of most cards will be sure to start
conversations about all things Bible. It's about to get holy up in here! Watch Ya' Mouth, The Authentic Mouthguard Party Game.
This is a hilarious, competitive card-based game in which teams of players, hampered by cheek retractors, attempt to speak out and interpret phrases. When ordering expansion cards for the Watch Ya Mouth game, make sure you check to verify that it is indeed sold by Amazon and shipped by Amazon. If you don't, you will get a China knock-off with cheap cards that have many misspelled words and duplicated cards.
Printable Bible Study
Consider combining a fun Bible game with one of these printable Bible study lessons for even more impact.
Choosing Confidence – Discover how God's words can transform you into a woman of confidence in this topical bible study on insecurity.
Goals and Planning – Write the vision goal setting bible study and prayer journal to help you plan your God given dreams.
Bible Verse Coloring Pages – Meditate on God's words with these beautiful scripture coloring pages on the Names of God and Identity in Christ.
Adult Bible Games
Playing fun bible games is a great way to gain bible knowledge and reinforce Bible readings. It also serves as a great bonding experience with family and friends. What are some of your favorite games for christian adults or printable Bible games for adults?
More Articles You May Like
Printable Bible Escape Room Games You'll love
Bible Trivia Fill-in-the Blanks