5 Courageous Women From the Bible You May Have Forgotten | Bible Verses About Courage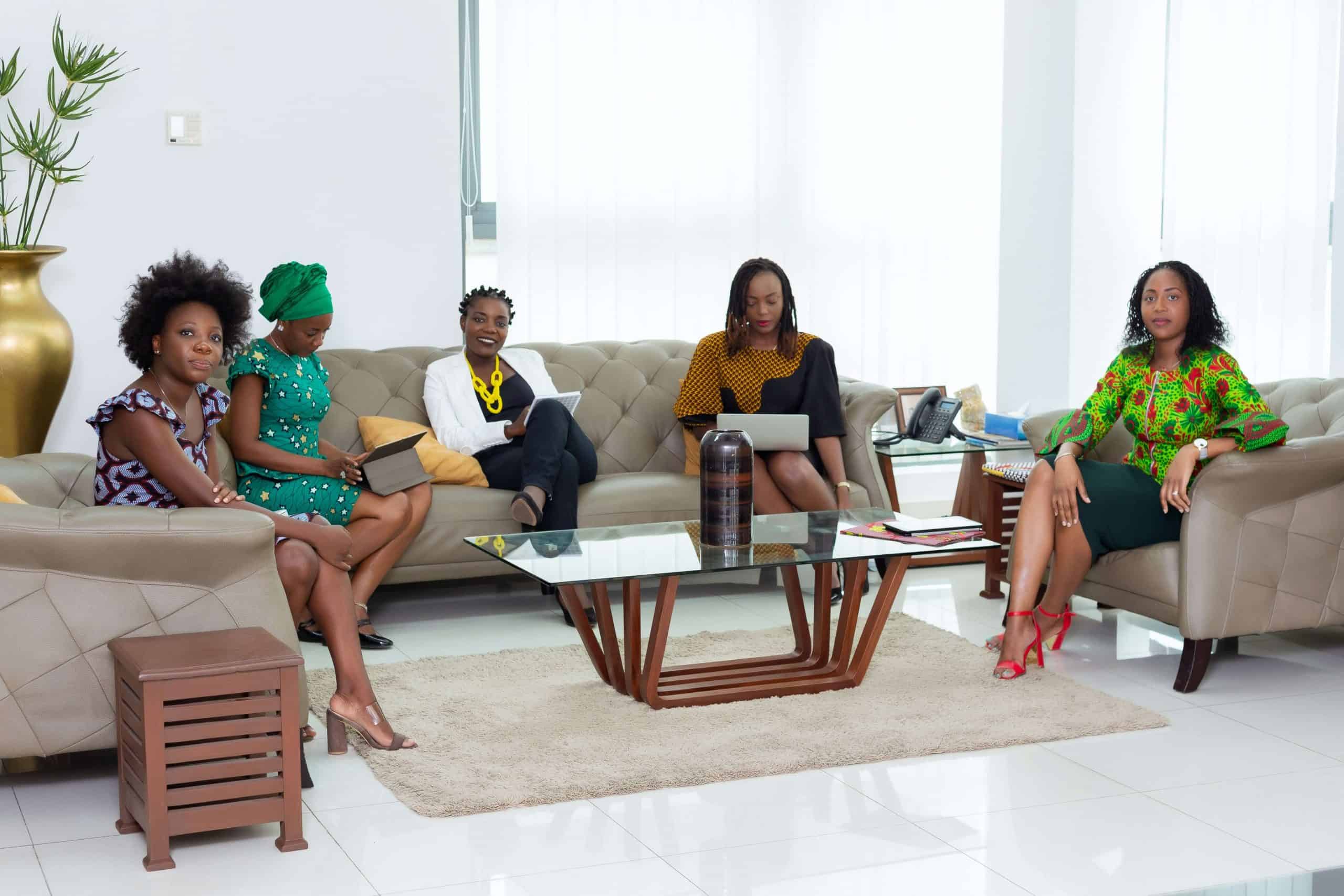 There are numerous instances in the Bible where the Lord says, "Be strong and take courage!" Interestingly, there are several under shadowed people in the Bible that exhibited a brave act. Some of which are specifically women.
Since the Bible is predominantly patriarchal, it is easy to forget the contributions done by women. In our Christian life, our minds often shift to the great men of valour like Daniel, David, Paul, Timothy, and the like when we talk about courage.
Thus, this article would like to turn the tables around on this topic. Here are faith stories of five courageous women in the Bible you may have forgotten alongside topical bible verses about courage.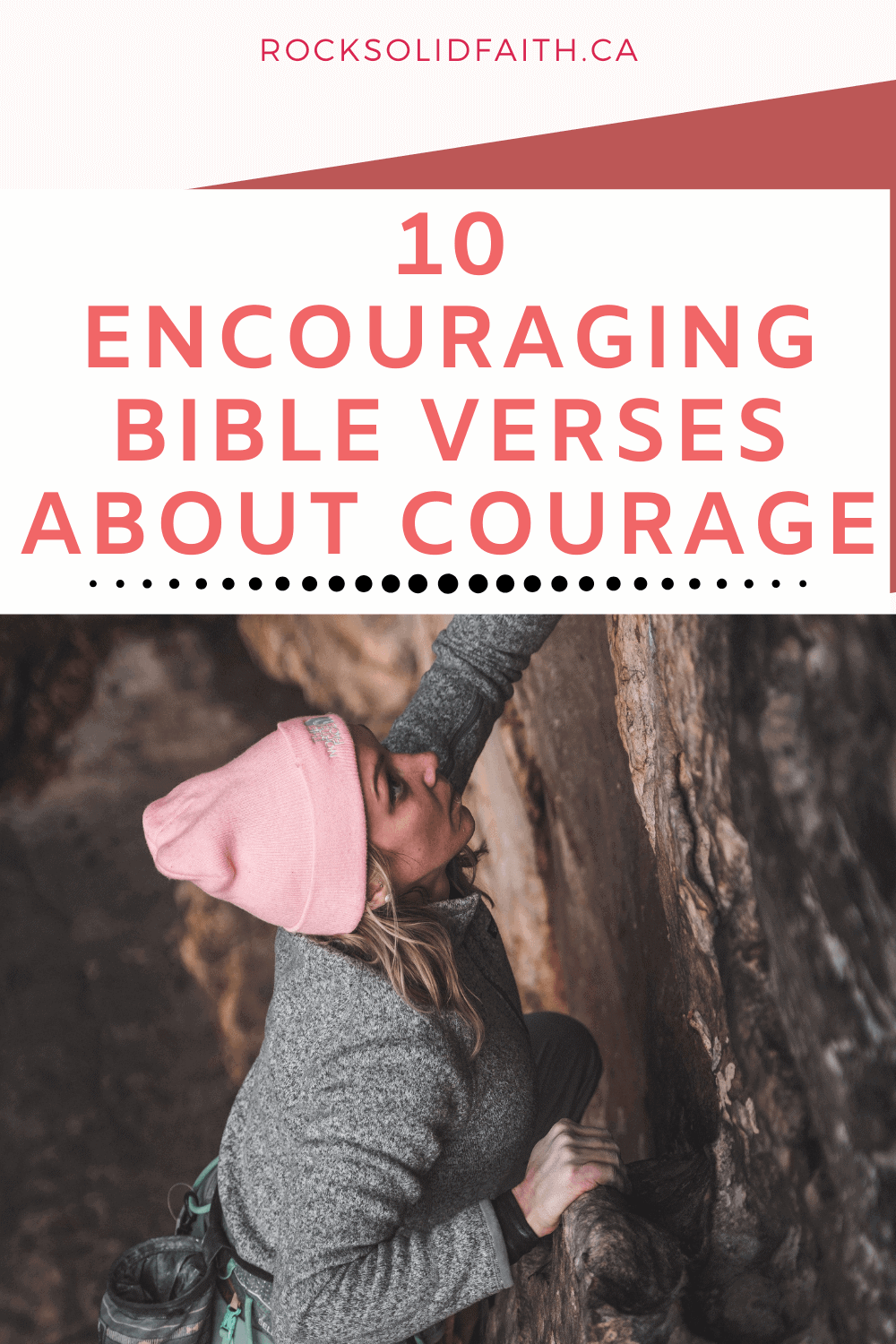 This post may contain affiliate links. You can read my full affiliate disclosure here.
Courageous Women In The Bible
Here are several examples of courage as depicted by five courageous women in the Bible.
#1 Jochebed' Courage–An Act Of Faith And Trust
Jochebed's Profile
Little is known about Moses' mother, Jochebed. Her name was mentioned first in Exodus 6:29. Then, later on in Numbers 26: 59. The Bible describes her as a Levite (Exodus 2:1). And as we know it, Levi is the Biblical tribe God chose to lead the sanctuary services.
In Pursuit To Save Her Child
Jochebed manifested great courage when she hid her child for three months from the Egyptian soldiers. During that time, the Pharaoh was already threatened by the Israelites' might and number (Exodus 1: 8-12).
Moreover, she dared to put her son on the Nile River under the supervision of a then young, Miriam.
Thankfully, the Pharaoh's daughter found the child and allowed the mother to nurse the child.
What great faith and courage this woman has?
Jochebed relied upon the belief that God would protect her son. Indeed, her courage led her to save the child that later turned out to be a mighty servant of God.
#2 Deborah's Courage– A Symbol of Biblical Feminism
Deborah, The Heroine, Prophetess, And Judge
Deborah is an icon of feminism in the Bible's history. She's the only woman noted in the Bible for her contributions apart from her relationship with her husband.
Deborah is a heroine, prophetess, and a judge of Israel. There is only sparse information about her, including the name of her husband, Lappidoth.
Deborah, The Bible's Joan of Arc
Deborah asked Barak to attack Sisera with 10000 men. Sisera was the army commander of King Jabin of Canaan.
Barak responded that he would only go if Deborah would come with him. Judges 4:9 mentioned Deborah's prophecy that Sisera would be delivered into the hand of a woman. This prophecy came true when Jael, wife of a clan leader, hammered Sisera's temple with a tent peg.
Thus, the Canaanites were seized, and the people of God sang songs of Jubilee. Deborah's courage and wisdom gave Canaan 40 years of peace.
#3 Abigail's Courage– A Celebration of Beauty and Brains
Abigail, A Striking Irony of Nabal
Abigail is another courageous woman you should not forget!
A wife of David, she was previously married to a man named Nabal. Her story in 1 Samuel 25 states that she was discerning and beautiful while her husband was harsh and badly behaved (v. 3).
Nabal refused David food and shelter. Despite the man's benevolence to his shepherds and his kind request from Nabal. This fact angered David and he resolved to kill Nabal's household. He had strapped on his sword and was on his way with four hundred armed men (v. 13).
Abigail's Beauty and Discernment Won David's Favor
Upon knowing this plot and the fact that David indeed helped Nabal's shepherd, Abigail hastily packed two hundred loaves and two skins of wine, five cooked sheep, five seahs of parched grain, a hundred cluster raisins, and two hundred fig cakes. She did this without the knowledge of her husband.
When Abigail met David, Abigail interceded for her husband, Nabal. Abigail eventually won David's favour, and David spared Nabal's household from bloodshed. Interestingly, ten days after, Nabal died.
Abigail's courage spared her life as she found favour in David's sight and eventually became one of his wives.
#4 Widow of Zarephath's Courage– Epitome of the Significance of the Insignificant
She Was a Widow; She Was Unnamed
Caught in the time of plague, Elijah met the widow of Zarephath in response to God's biddings. The Bible suggests only a few facts about her profile. What we know is that she was a widow and that she came from Zarephath. These facts talk much about the significance of this woman.
Her Courage Allowed Her to Be Part of Biblical History
This widow exhibited great courage when she willingly gave her families last resources to feed the Lord's servant.
This story in 1 Kings 17:8-16 relays to us the following timeline:
Elijah was sent to Zarephath (v. 9)
Elijah saw the widow gathering sticks (v. 10)
Elijah asked for water to drink (v.10)
Elijah asked for bread as well (v. 11)
The widow responded that she only has enough oil and flour for one last meal (v. 12)
Elijah commanded her no to fear (v. 13)
Elijah blessed the jar of flour and the jug of oil (v. 14)
The widow did the command of the prophet (v. 15)
The jar of flour and jug oil did not run dry just like what the prophet of the Lord said (v. 16)
Oh, what courage! This woman wasn't even named in the Bible! Yet her story will forever be sung by the people of God! True enough, God is faithful to his children who put their trust in Him.
#5 Canaanite Woman's Courage–An Example to the Women Gentiles
The 8-versed Exposure Of The Canaanite Woman
One note-worthy character in the Bible is the Canaanite woman who asked Jesus to heal her child. The 8-versed passage is a brief account of the conversation between the Savior and the gentile mother.
Matthew 15: 21 tells us that he went to withdraw to Tyre and Sidon's district, where he met the said woman. The demon had possessed the woman's daughter, and she knew that only Jesus could help her.
The Powerful Exchange of Words
The disciples were annoyed that they wanted to send her away. The brief conversation of Jesus and the Canaanite woman was so powerful, which elevates our faith standards.
Jesus said, "I was sent only to the lost sheep of Israel."
But she came and knelt before him, saying, "Lord, help me."
And he answered, "It is not right to take the children's bread and throw it to the dogs."
She said, "Yes, Lord, yet even the dogs eat the crumbs that fall from their master's table."
The story concluded with Jesus commending her for her great faith! And the daughter received healing right that instant. Isn't the Canaanite woman truly courageous?
Bible Verses About Courage
Many biblical characters wrestled with insecurity, such as Moses, Saul, and Timothy. Insecurity is seen in characters all over the Scriptures. Learn how you too can move beyond insecurity in this courage bible study. The following are also some topical bible verses about courage if you would like to dive further into the topic of courage in the bible. The following bible scriptures on courage have all been taken from the King James Version.
Scriptures on Courage
"Have not I commanded thee? Be strong and of a good courage; be not afraid, neither be thou dismayed: for the Lord thy God is with thee whithersoever thou goest." Joshua 1:9

"Be strong and of a good courage, fear not, nor be afraid of them: for the Lord thy God, he it is that doth go with thee; he will not fail thee, nor forsake thee." Deuteronomy 31:6

"For God hath not given us the spirit of fear; but of power, and of love, and of a sound mind." 2 Timothy 1:7

"And David said to Solomon his son, Be strong and of good courage, and do it: fear not, nor be dismayed: for the Lord God, even my God, will be with thee; he will not fail thee, nor forsake thee, until thou hast finished all the work for the service of the house of the Lord." 1 Chronicles 28:20

"Trust in the Lord with all thine heart; and lean not unto thine own understanding. In all thy ways acknowledge him, and he shall direct thy paths." Proverbs 3:5-6
Verses About Courage
"Fear thou not; for I am with thee: be not dismayed; for I am thy God: I will strengthen thee; yea, I will help thee; yea, I will uphold thee with the right hand of my righteousness." Isaiah 41:10

" And fear not them which kill the body, but are not able to kill the soul: but rather fear him which is able to destroy both soul and body in hell. Matthew 10:28

"Wait on the Lord: be of good courage, and he shall strengthen thine heart: wait, I say, on the Lord." Psalm 27:14

"I can do all things through Christ which strengtheneth me. Philippians 4:13

" Finally, my brethren, be strong in the Lord, and in the power of his might. Put on the whole armour of God, that ye may be able to stand against the wiles of the devil. For we wrestle not against flesh and blood, but against principalities, against powers, against the rulers of the darkness of this world, against spiritual wickedness in high places. Wherefore take unto you the whole armour of God, that ye may be able to withstand in the evil day, and having done all, to stand. Stand therefore, having your loins girt about with truth, and having on the breastplate of righteousness; And your feet shod with the preparation of the gospel of peace; Above all, taking the shield of faith, wherewith ye shall be able to quench all the fiery darts of the wicked.  And take the helmet of salvation, and the sword of the Spirit, which is the word of God: Praying always with all prayer and supplication in the Spirit, and watching thereunto with all perseverance and supplication for all saints;" Ephesians 6:10-18

Bible Verses About Courage

These stories only attest to the equally significant role of men and women in Biblical times. Some people claim that the Bible is discriminating. The truth is the Bible advocates equality just like everyone else. It teaches us that we all can experience faith and miracles regardless of our gender, race, and socio-economic background.
We can never undervalue people. We can be rest assured that God values small people with courage in taking giant leaps of faith. After all, courage comes from the Lord.
Lastly, the Bible encourages us to, "Approach God's throne of grace with confidence, so that we may receive mercy and find grace to help us in our time of need" (Hebrews 4:6).
Just like these five women, let us all be courageous in facing whatever life throws us!
Did you find this article helpful? Why not share it with your friends?
MORE BIBLE VERSES TO ENCOURAGE YOU
10 Calming Bible Verses For Depression and Anxiety
Giving it To God: Practical Ways to Let Go and Let God
14 Bible Verses About New Beginnings