When was the last time you stepped outside your comfort zone? You know what I am talking about. That safe zone we all create, that defines our daily routine. That zone that brings us a sense of safety and familiarity. Whenever that rug is pulled from underneath us,it  brings with it great stress and anxiety. I remember being in college and having to do in-class presentations. I would get butterflies in my stomach, sweat profusely, my mind would go blank as I thought about what laid ahead. I was scared of what others would think or say of me if my presentation was poorly executed. Truth be told, our comfort zone hinders us. When we choose to step outside our comfort zones, that is where all the magic happens.Moving outside your comfort zone stretches you and gives you the ability to grow in ways you may have not even imagined.
Think about whats holding you back from accomplishing your goals in life. As you consider this, contemplate on the following reason why you should step outside your comfort zone.
Facing The Unknown: Book Of Joshua Summary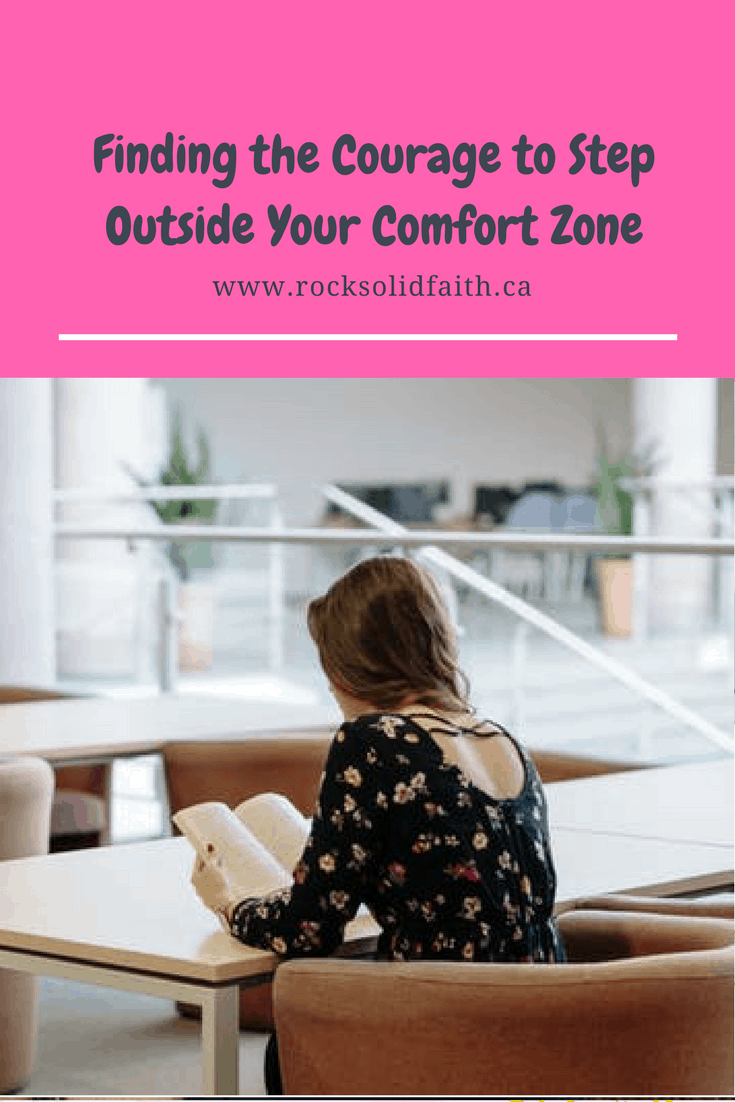 Disclosure: This post may contain affiliate links, which means we may receive a commission if you click a link and purchase something that we have recommended. While clicking these links won't cost you any extra money, they will help us keep this site up and running AND keep it ad free! Please check out our disclosure policy for more details. Thank you for your support!
God Has A Plan
God promised, his people the Israelites, to deliver them out of bondage in Egypt and bring them to the Promised Land. The leader he had in mind for the job was Moses. Moses, was doubtful of his abilities to handle such a task and didn't welcome God telling him to step outside his comfort zone. His response to God's request was simply that he wasn't eloquent and his speech and tongue was slow. You can read more about Moses encounter in Exodus 3.
Picture God putting Moses in his place, reminding him that he is the one who gives persons the ability to speak, to see, the one who creates the mouth. Moses pleading with God to send someone else. But, who does God have in mind, Moses? Moses stepped out of his comfort zone with God at his side. Moses proved to be a great leader for the Israelites and helped God execute his promise of bringing the children of Israel out of Egypt.
The same God who protected Moses while he was a babe and parted the red sea to create an escape route. This same God that delivered Jericho to the Israelites. This same God is mighty enough to help you face the unknown. Remember that when God calls us outside our comfort zone, he always has a plan and a promise, so we have nothing to fear. Whatever you may be struggling with my friend, "Do not be afraid or discouraged. For the Lord your God is with you wherever you go."This is one of the amazing truths found in the book of Joshua.
Personally, I had the privilege of receiving and advanced copy of the Ready Study and have been extremely blessed by this bible study. I was intrigued by all the amazing nuggets found in the book of Joshua. Over the past few months, I have been battling with the thought of blogging as a ministry. I have been held back by the uncertainly of being willing to be vulnerable, letting the world into my struggles as well as what the Lord has been doing in my life as a blogger. While I am forging ahead still somewhat fearful, I am reminded that, " If we want to claim victory over our problems, we've got to cling to God's promises."
Throughout this powerful study you will be blessed with hope and encouragement that God is in fact on your side. Courageous living does not happen over night , but with reminders of God's promises in Joshua, you will be ready to face the unknown.
I would love if you would join the Ready Study, which is a six week study based on Joshua 1-5. Its all about finding the courage to face the unknown, written by Heather Dixon who blogs at Rescued Letters.This book of Joshua summary bible study was designed with you at the drivers seat, allowing you to identify a level of participation that best fits your needs. The study includes video teaching sessions, creative narratives as well as homework assignments to deepen your understanding of Joshua.
From October 2 – November 13, Heather will be teaching the study via email and Facebook and I would love if you would join us. If you would like to join the study, click on over to Rescued Letters to sign up. You will receive an email on how the study will work as well as an opportunity to join us in a private Facebook group allowing you to connect with others as we study Joshua 1-5 over the next few weeks.
Save
Save
Save
Save
Save
Save
Save
Save
Save
Save
Save
Save