10 Encouraging Bible Verses For Pastor Appreciation Month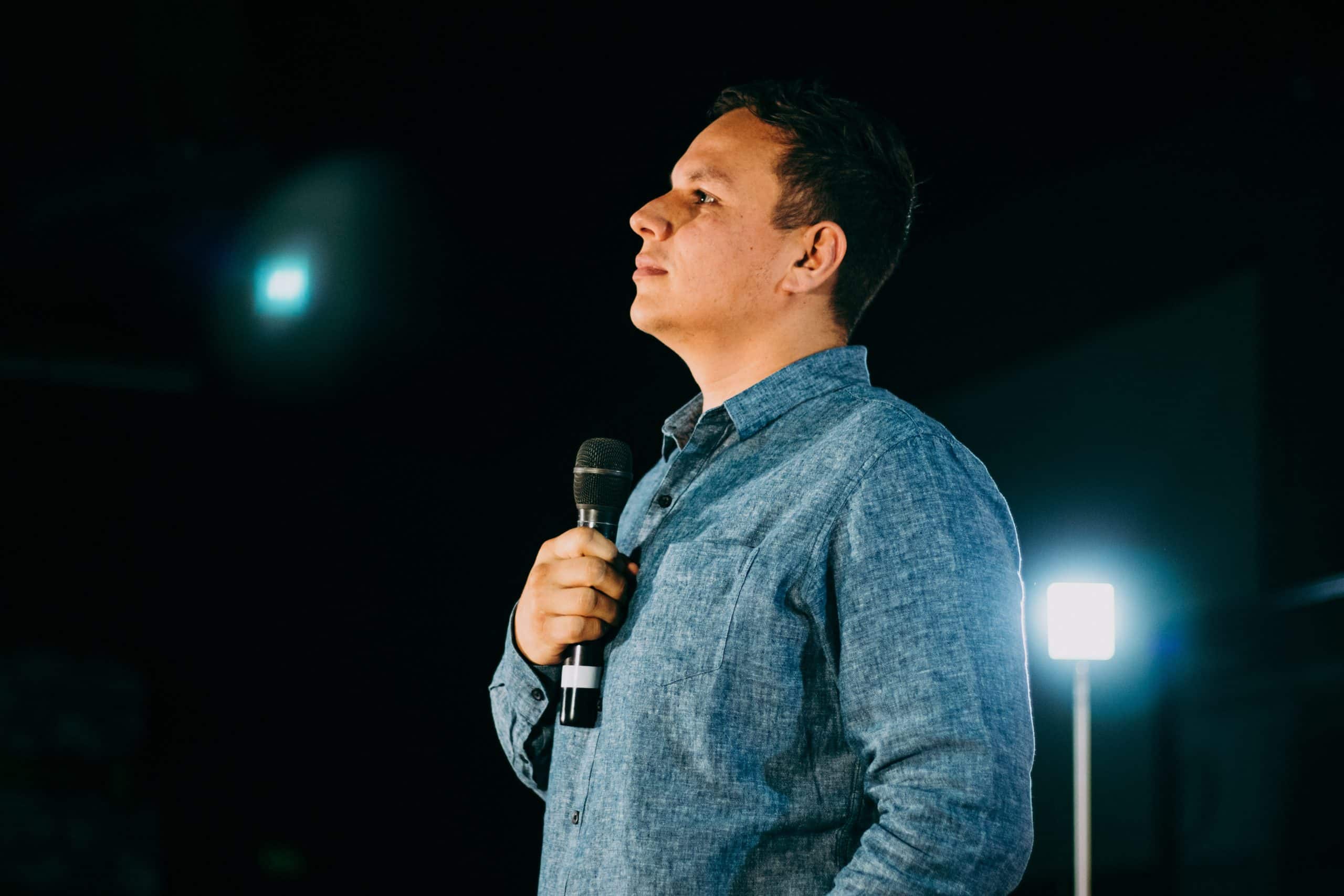 Looking for Bible verses for pastor appreciation month? As a pastor, you play an invaluable role in your church and your community. Unfortunately, it can be easy to forget to take the time to give appreciation where it is due. Showing appreciation to pastors doesn't have to be difficult; one of the easiest and most meaningful ways is through Bible verses. From providing comfort during tough times in ministry life or encouraging words for continued success, here are 10 Bible verses that provide heartfelt messages for pastors who have dedicated their lives with faithfulness and integrity.
This post may contain affiliate links. You can read my full affiliate disclosure here.
What to Say to Encourage a

Pastor

?
What do you say to a pastor who is feeling overwhelmed or discouraged? What kind of words can bring them comfort and hope? A few simple phrases can go a long way! It's important to be sincere when expressing your appreciation for the hard work and dedication of your pastor.
You can start by thanking them for all their invaluable contributions, and letting them know that their leadership is greatly appreciated. Words of affirmation such as "I'm so thankful for your ministry" or "Your guidance has made a tremendous impact on our faith journey" can help to boost morale. Complimenting a great sermon or special project will also show your support. Above all else, offering prayers for spiritual renewal and wisdom can provide an encouraging reminder that God is always with us.
The gift you choose for your pastor should be one that will show your appreciation, reflect their passions and interests, and bring them joy. A gift card to a local bookstore might be perfect if they love reading, while a heartwarming picture frame or journal could be a meaningful gift to honor their role in your lives.
If your pastor enjoys outdoor activities, then consider giving them outdoor gear or gift certificates for outdoor activities such as fishing or camping. Alternatively, religious themed items like scriptures on canvas or hand-painted faith art make great gifts to celebrate the Lord's work through your pastor's life. No matter which gift you decide to give your pastor, always remember to include a heartfelt note of appreciation!
Bible Verses for

Pastor

Appreciation Month
Bible Verses for Pastor Appreciation are a meaningful way to show someone how much you appreciate their selfless work in the service of God. They remind us of the impact our spiritual guides have on our lives and the importance of honoring them. Bible verses such as Philippians 4:13, "I can do all this through Him who gives me strength", Colossians 3:23-24, "Whatever you do, work at it with all your heart, as working for the Lord", and 1 Timothy 4:12, "Don't let anyone look down on you because you are young" are just a few reminders we can use to let our pastors know that we understand and honor their position fully.
Bible verses for Pastor Appreciation are a wonderful way to show appreciation and gratitude towards one's pastor. These Bible verses extend enthusiasm, praise and thankfulness for the pastor's hard work, devotion and service to the people. Bible verses can be found in both the Old Testament and New Testament of the Bible which bring a message of guidance, strength, assurance and symbolize overall appreciation.
Bible verses such as 2 Thessalonians 1:3-4; 1 Timothy 4:12; Hebrews 13:20-21; Ephesians 3:20-21; and Philippians 2:17 are just some of the many inspirational Bible Verses that can be used to express appreciation for our pastor's dedication to God while providing support, leadership, and caregiving. Here are some of my favorite Bible verses for pastors. Consider using a website like Bible Gateway to look up the verses in different translations.
2 Timothy 4:2
"2 Preach the word! Be ready in season and out of season. Convince, rebuke, exhort, with all longsuffering and teaching." 2 Timothy 4:2 NKJV
Acts 20:28
"28 Therefore take heed to yourselves and to all the flock, among which the Holy Spirit has made you overseers, to shepherd the church of God which He purchased with His own blood." Acts 20:28 NKJV
Numbers 6:24-26
"The Lord bless you and keep you; 25 The Lord make His face shine upon you, And be gracious to you; 26 The Lord lift up His countenance upon you, And give you peace." 'Numbers 6:24-26 NKJV
1 Corinthians 15:58
"58 Therefore, my beloved brethren, be steadfast, immovable, always abounding in the work of the Lord, knowing that your labor is not in vain in the Lord." 1 Corinthians 15:58 NKJV
Proverbs 3:5-6
"Trust in the Lord with all your heart, And lean not on your own understanding; 6 In all your ways acknowledge Him,
And He shall direct your paths." Proverbs 3:5-6 NKJV
Galatians 6:9
"9 And let us not grow weary while doing good, for in due season we shall reap if we do not lose heart." Galatians 6:9 NKJV
Psalm 37:23
"The steps of a good man are ordered by the Lord, And He delights in his way." Psalm 37:23 NKJV
1 Timothy 3:13
"13 For those who have served well as deacons obtain for themselves a good standing and great boldness in the faith which is in Christ Jesus." 1 Timothy 3:13 NKJV
Isaiah 40:31
"But those who wait on the Lord Shall renew their strength; They shall mount up with wings like eagles,
They shall run and not be weary, They shall walk and not faint." Isaiah 40:31 NKJV
Ephesians 2:10
"10 For we are His workmanship, created in Christ Jesus for good works, which God prepared beforehand that we should walk in them." Ephesians 2:10 NKJV
Bible Verses About

Pastor

Appreciation
We hope that these Bible verses have inspired you with new ways to show appreciation for the pastors in your life. Whether it's a handwritten note, prayer, or words of encouragement, taking the time to express gratitude is always appreciated. Not only will it bless the pastor who received your heartfelt message, but it also demonstrates the love of Christ.